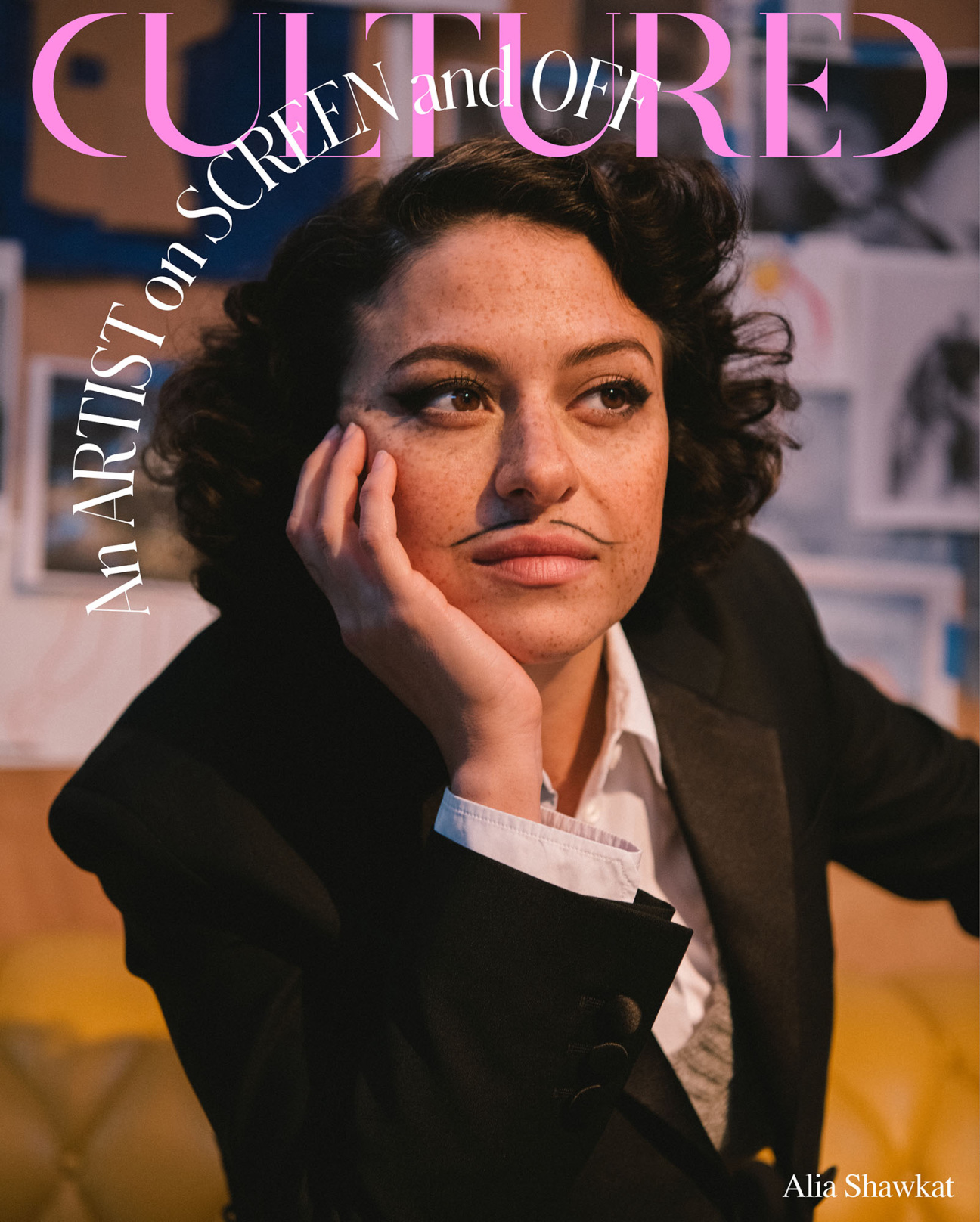 Alia Shawkat January 2022 Digital Cover
Alia Shawkat has always met trouble with humor. When asked how she spent her days during pandemic quarantines, she shrugged: "I danced every day." After breaking through as the outrageously self-sufficient Maeby in Arrested Development, she later became the voice of the disaffected Millennial in Search Party. In 2021's Being the Ricardos, Shawkat plays the fast-talking Madelyn Pugh, a writer on I Love Lucy. "It was an honor to be playing a female writer on that show," she told us last January. No matter the subject matter, Shawkat's signature pluckiness and subtle wit have left a lasting impact on American comedy and cinema.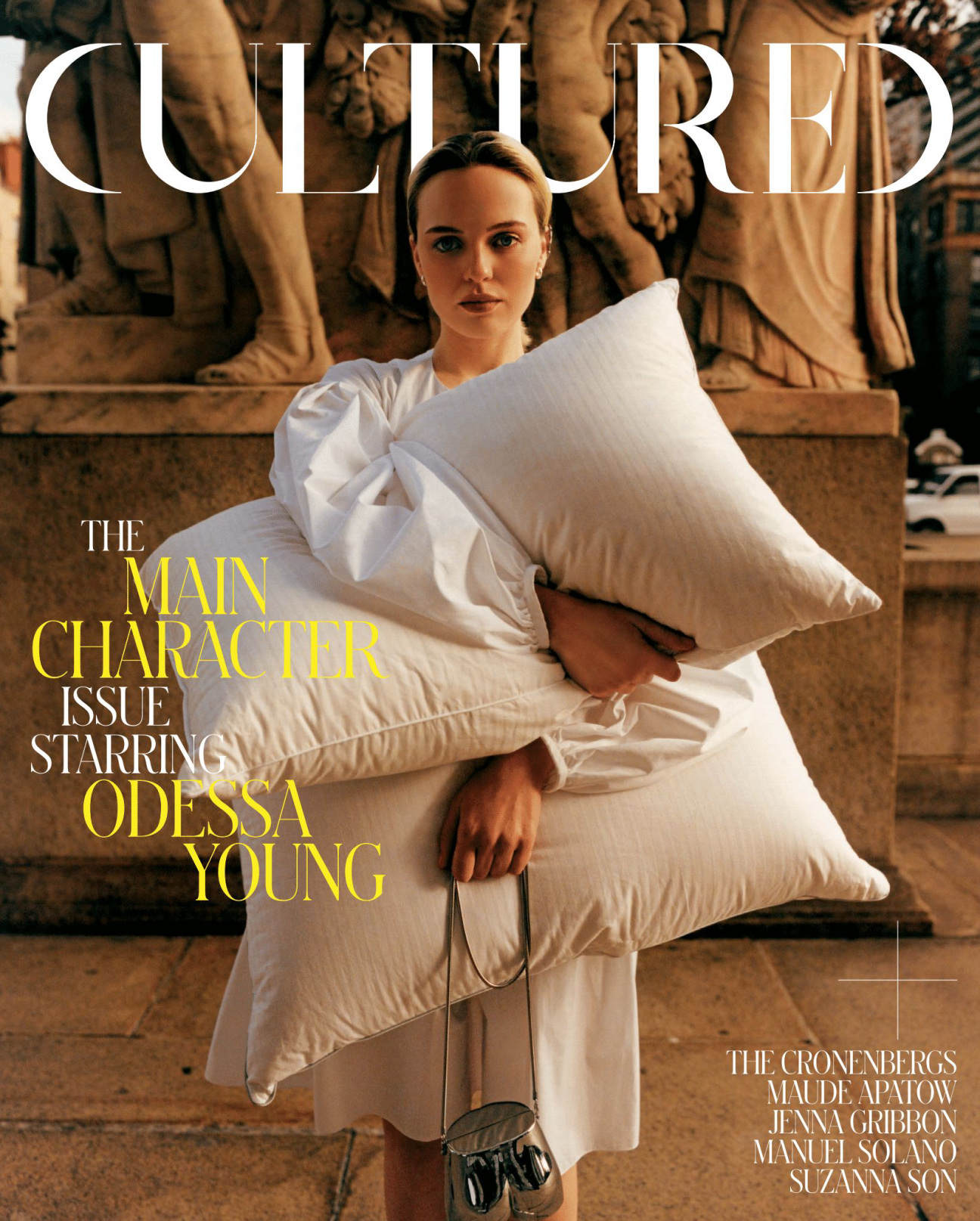 Odessa Young February/March 2022 Issue
During her cover story interview last February, Odessa Young pulled out a Marlboro and lit it inside her Williamsburg apartment. "I kind of want my apartment to feel like a salon," she said. "We're having people over tonight. I love hosting." After starring alongside Olivia Colman and Colin Firth in her film Mothering Sunday, in which Young plays a maid working for a wealthy English family during the tumultuous period between world wars, her and Firth met back up in the hit, true crime miniseries The Staircase. Still, Young's stint in acting, starting at the young age of 11, has left her wondering about the purpose of acting, and whether the art form is in peril.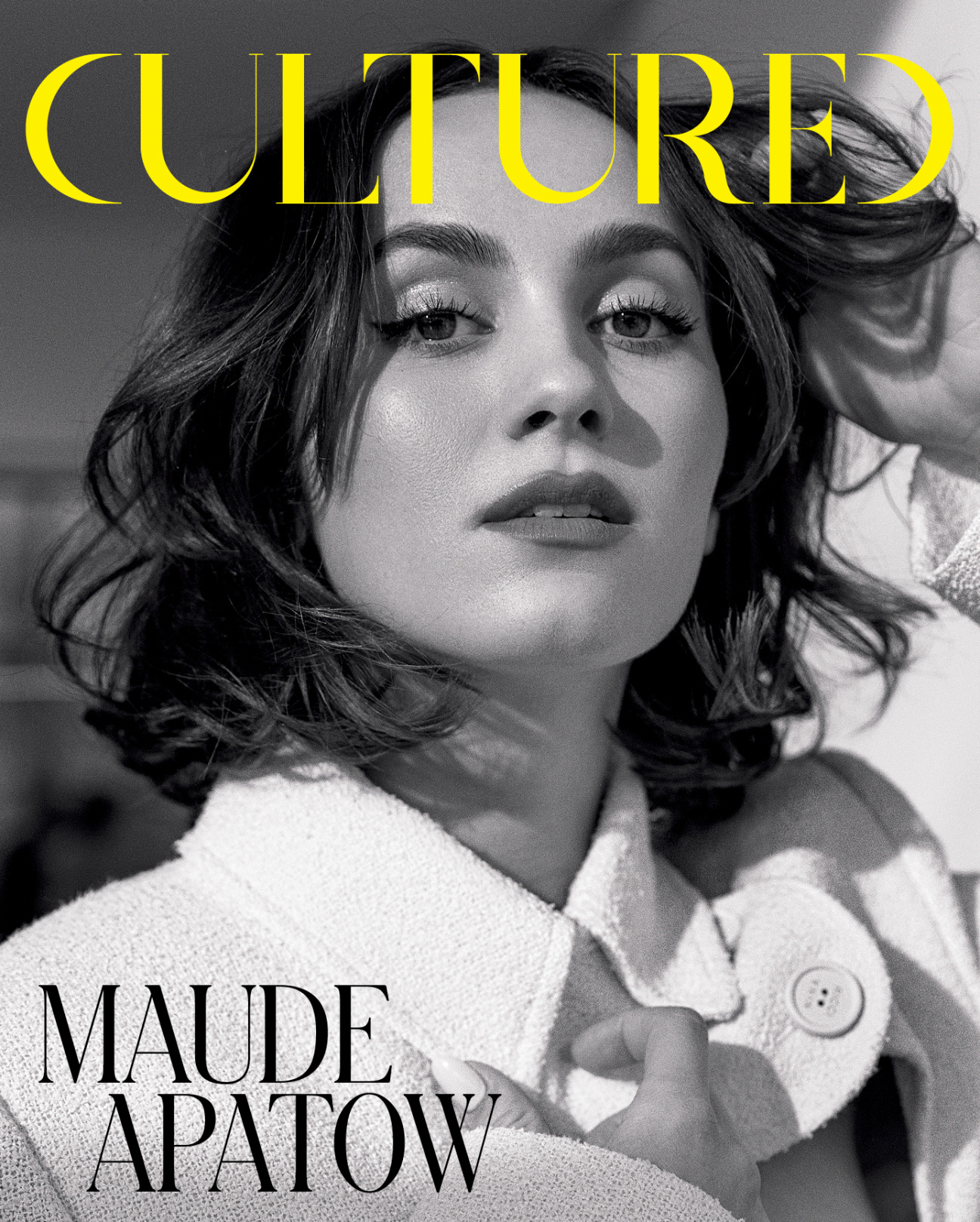 Maude Apatow February 2022 Digital Cover
Euphoria's second season last January launched Maude Apatow headfirst into her next chapter. Fans fell for her character, Lexi Howard, and her out-of-the-gate romance with the show's tender drug dealer Fezco (Angus Cloud). "People are posting little meme things on Twitter," she said, still giddy with surprise, when she spoke to CULTURED in February. "How do I even describe this one?" She held up her phone: a chihuahua chomping a pillow with a four-toothed grin. "It's something about us being cute." Under Apatow's guidance, Lexi—formerly Euphoria's good girl—blossomed from wallflower into leading lady, and more is to come.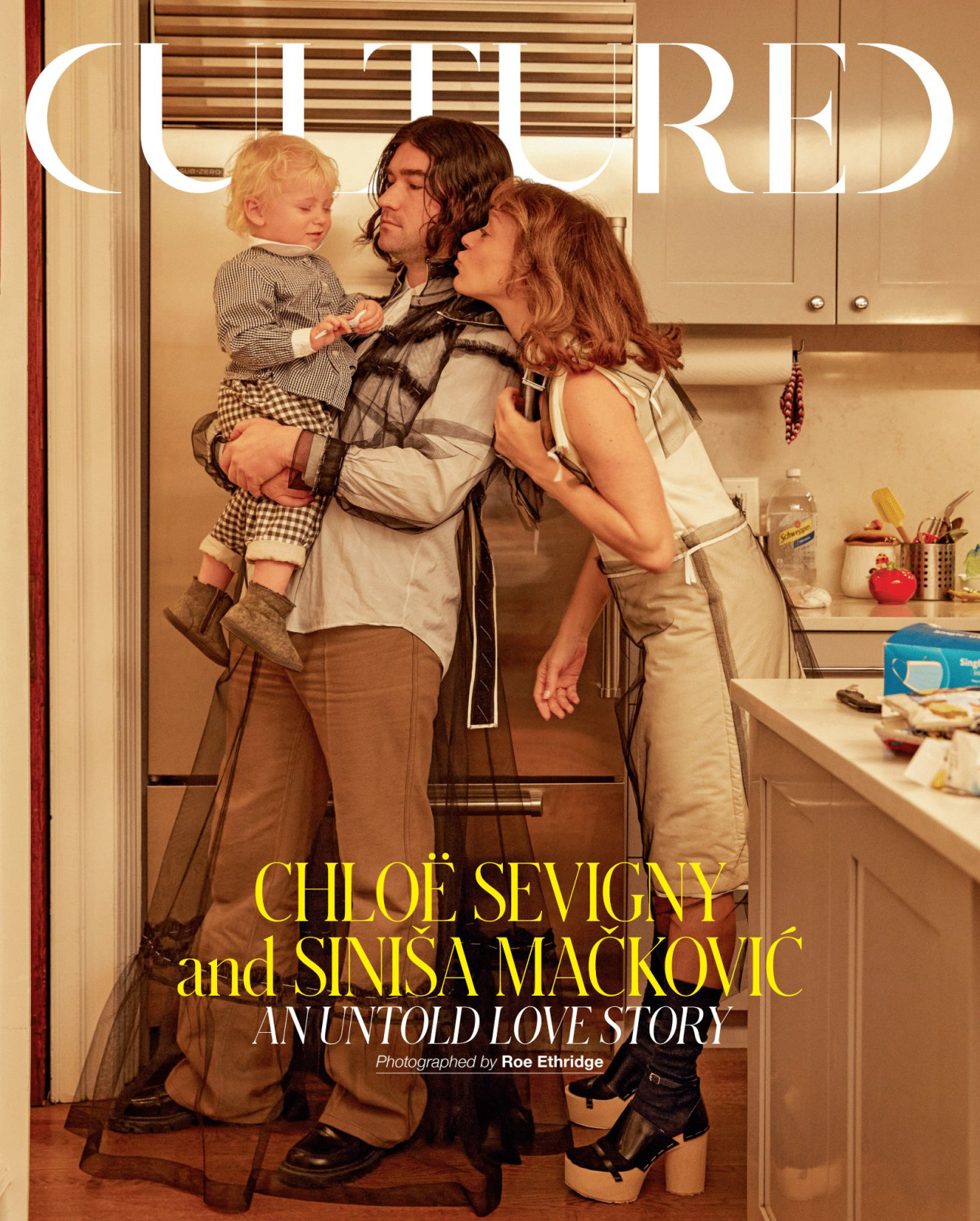 Chloë Sevigny and Siniša Mačković April/May 2022 Issue
By the time the gossip columnists broke the news that the pair were dating, actor and filmmaker Chloë Sevigny and gallerist Siniša Mačković's child, Vanja, was already famous. Despite the hoards of paparazzi prowling SoHo for clues, the couple managed to keep their marriage secret for an entire year. From their initial meeting, which spurred on articles about Hollywood-art world crossovers, to becoming a parent after playing one on TV, the couple traces a portrait of their relationship.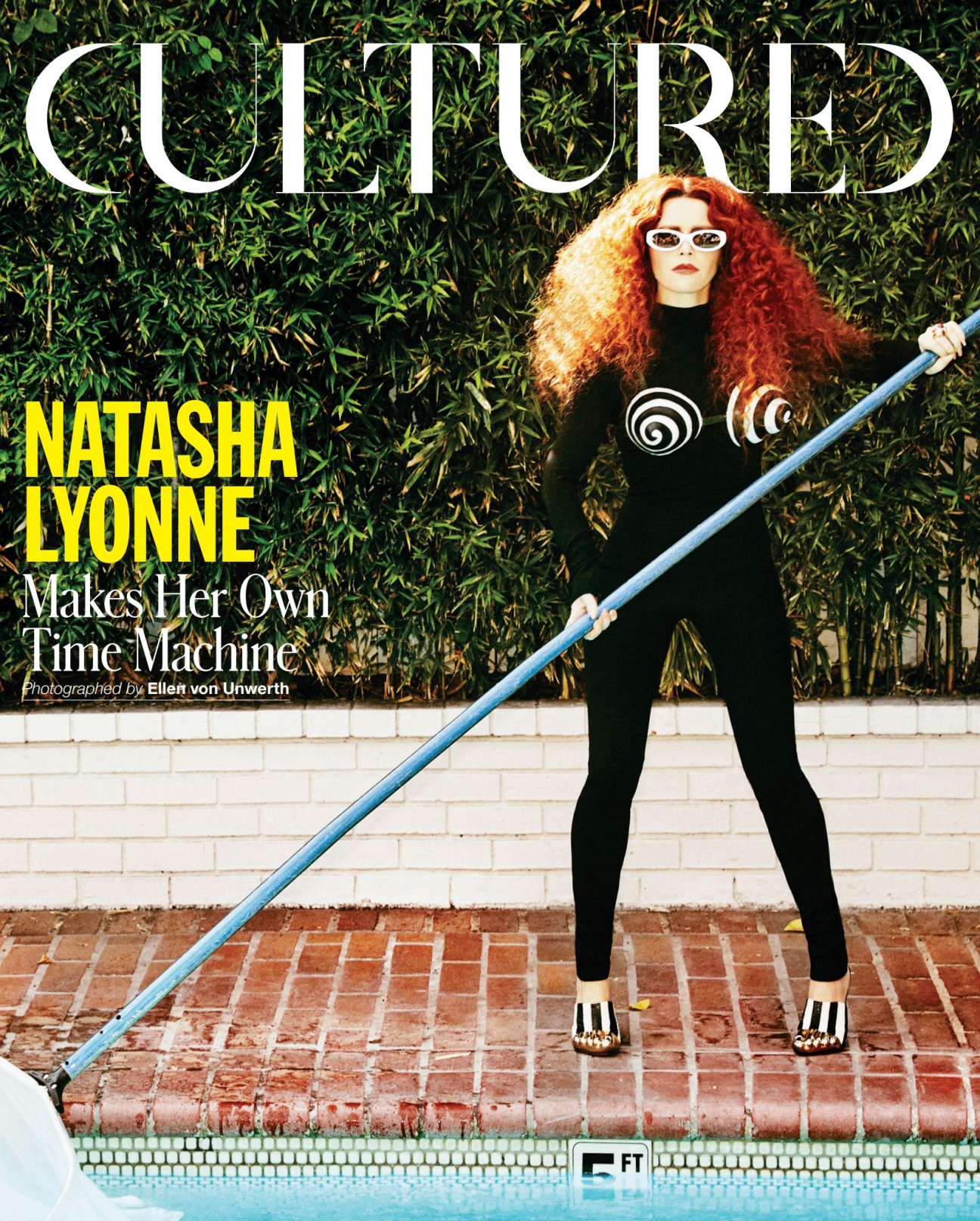 Natasha Lyonne April/May 2022 Issue
For CULTURED's April/May digital issue, Natasha Lyonne spoke with her comedy soulmate and fellow creative Greta Lee about the intimate, personal stakes that make Russian Doll such a monumental project in her life—and what the smallest doll at the heart of the show reveals about her big plans for Animal Pictures, the production company she founded with Maya Rudolph and Danielle Renfrew Behrens.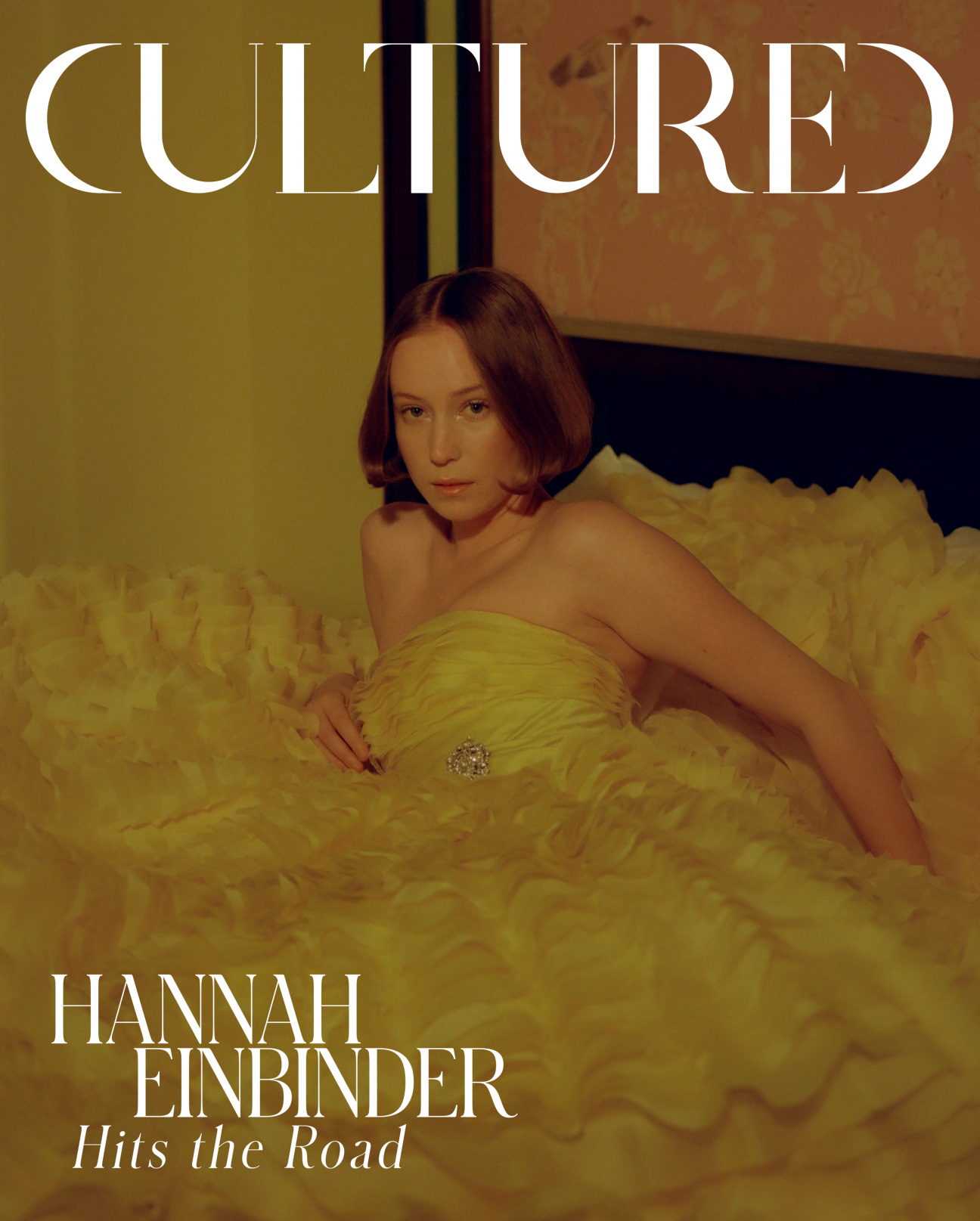 Hannah Einbinder May 2022 Digital Cover
As season two of Hacks unfurled last May—with Hannah Einbinder's down-and-out character, comedy writer Ava, on a chaotic national tour with Jean Smart's larger-than-life boss lady character Deborah Vance—Einbinder was also on an actual comedy tour. Stand-up is a priority for the actor, a commitment that has only been reaffirmed by Hacks's success. But despite the sudden burst of fame, Einbinder hasn't lost sight of her priorities, recalling the advice of other actor-comedians in her cover story interview with CULTURED: "Dance with the one who brought you. Don't lose sight of your main source of expression."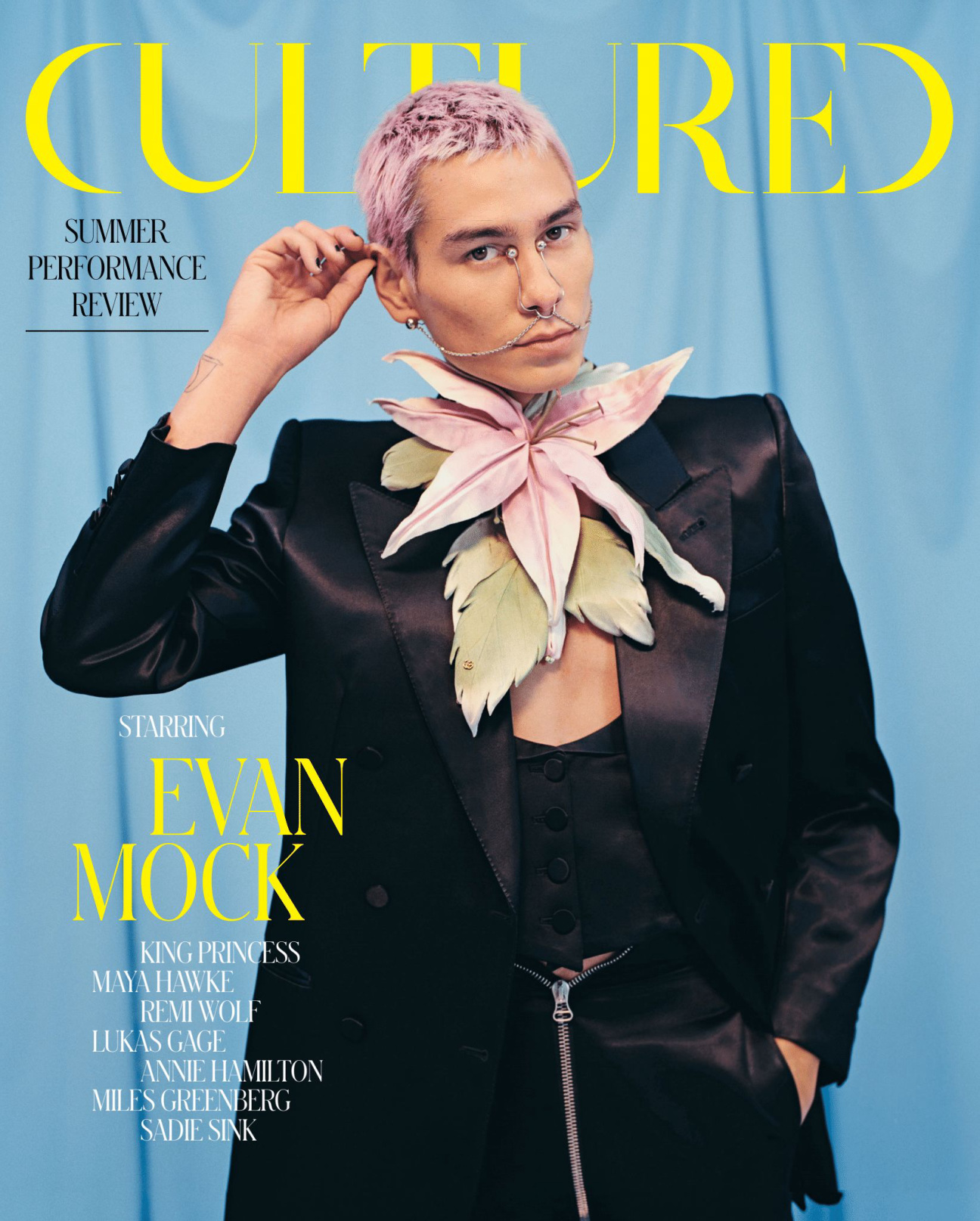 Evan Mock June/July 2022 Issue
Last June, CULTURED met Evan Mock at The River, a bar in New York's Chinatown. Right away, he showed off his journal, which Madonna had autographed at dinner the night before. "She signed it, 'Don't be a pussy' and wrote a heart. 'Madonna,'" he said, laughing. With a second season of the HBO Max reboot of Gossip Girl under his belt, and a new clothing line, Wahine, with the stylist Donté McGuine, the 25-year-old actor is poised to be an enduring name in American film and fashion.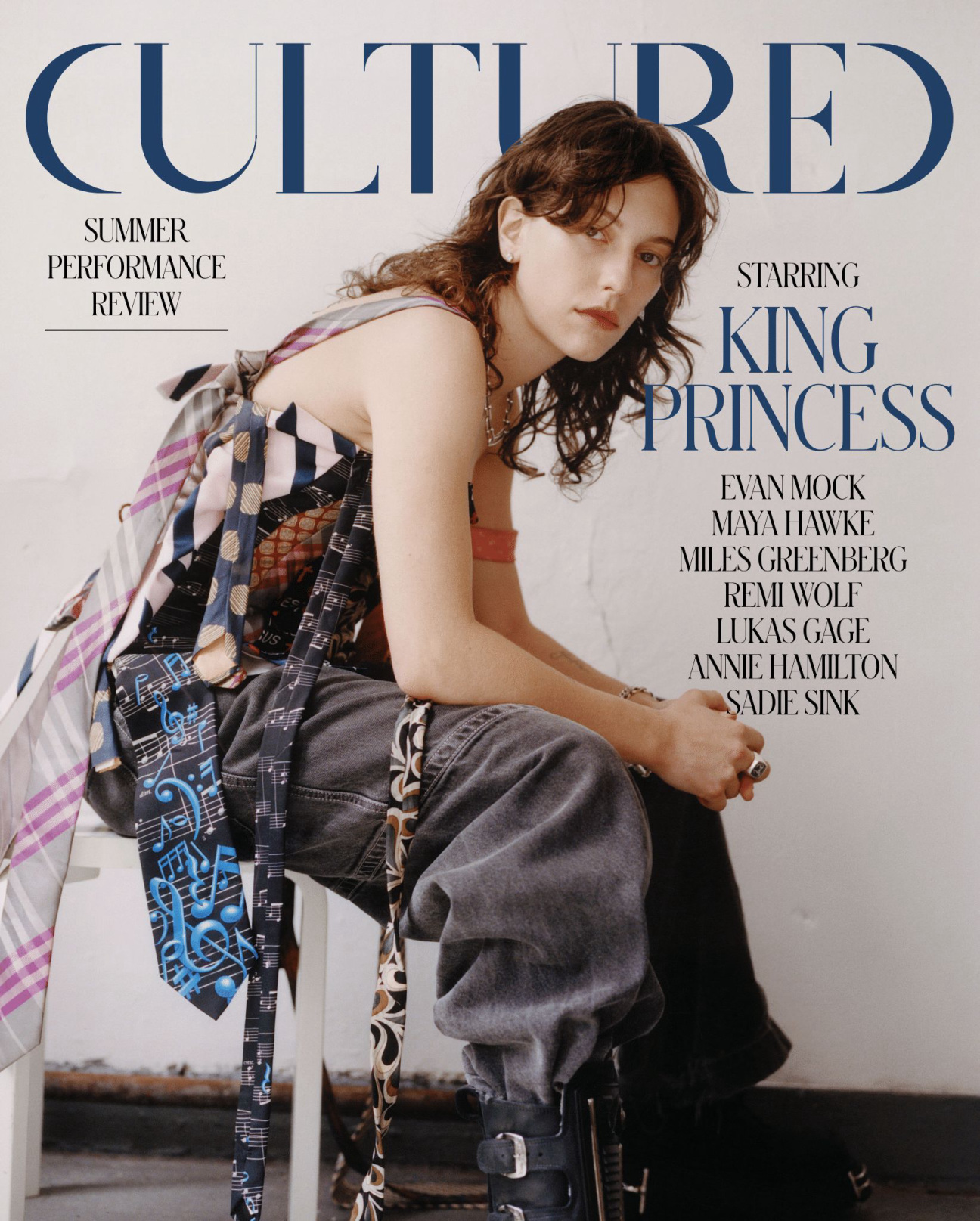 King Princess June/July 2022 Issue
The pop sensation's new record Hold On Baby, which dropped last July, was a perfect soundtrack for a sticky New York summer. It was the product of two years of labor—in the studio, and on KP herself. In a conversation with her friend, actor Brandon Flynn, the artist explained why this album was written to be performed live, and the range of emotional registers it hits—from lustful to self-lothing.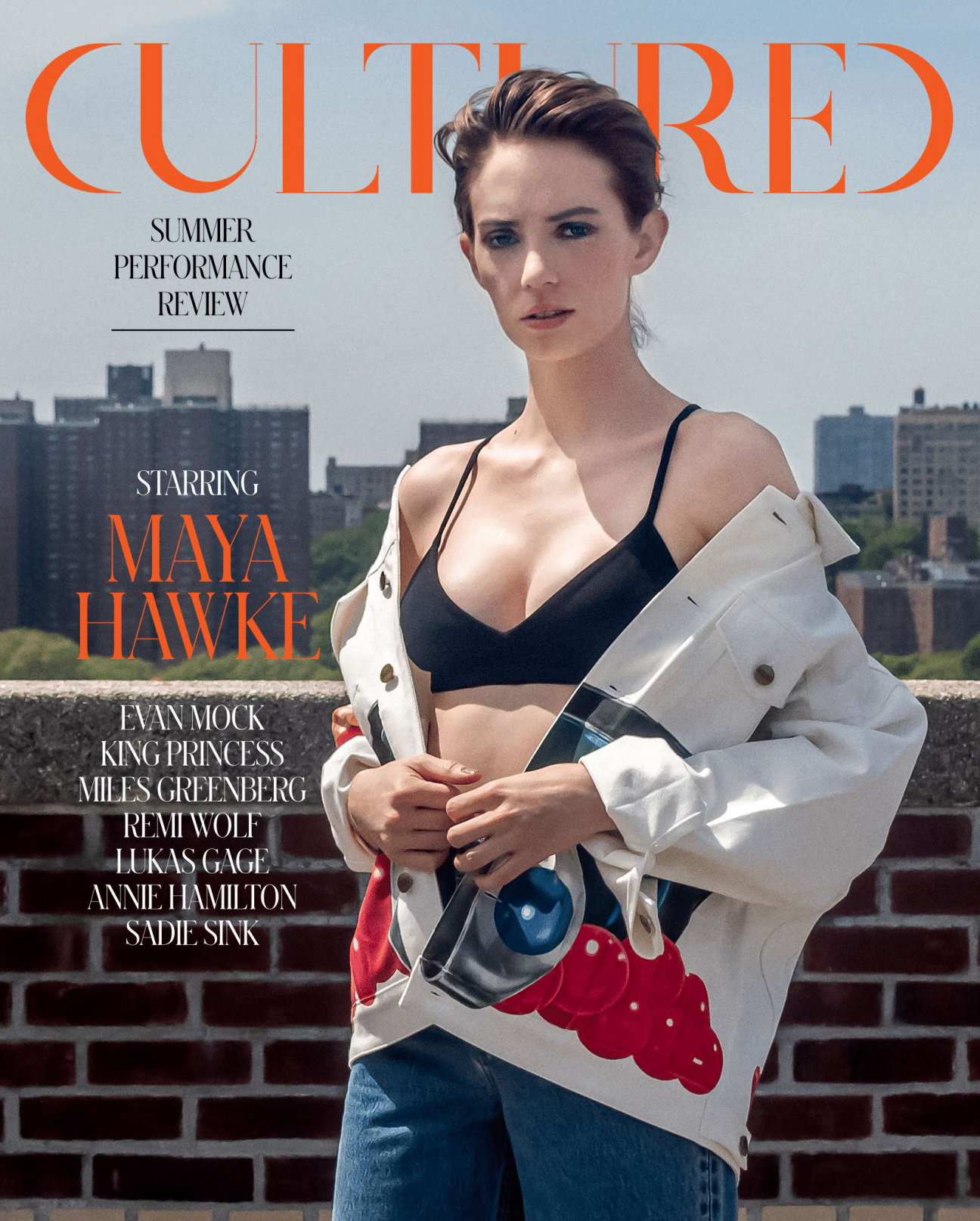 Maya Hawke June/July 2022 Issue
After appearing in three seasons of Netflix's Stranger Things, Maya Hawke set her sights this summer on something a little different: she recorded her sophomore album. She also starred in the summer hit film Do Revenge, and announced her role in Bradley Cooper's upcoming Maestro, as well as a spot opposite her mother, Uma Thurman, in The Kill Room. For CULTURED's June/July issue, she caught up with her costar Sadie Sink to discuss her irreverent Stranger Things character's emotional arc, defense mechanisms, and portraying complex women on-screen.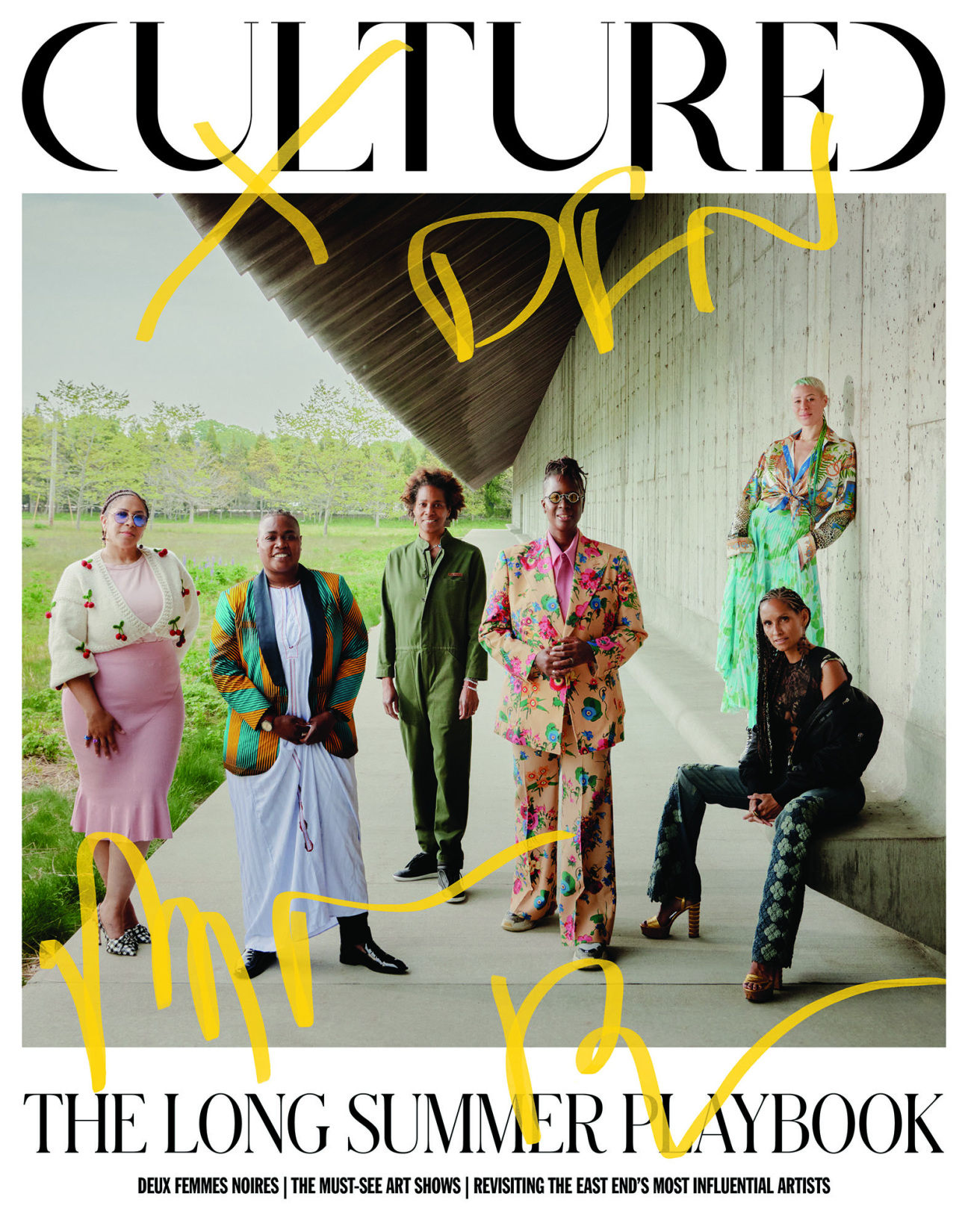 Mickalene Thomas and Racquel Chevremont Hamptons Edition 2022
This past summer at the Parrish Art Museum in Water Mill, six female artists—Leilah Babirye, Torkwase Dyson, February James, Karyn Olivier, Kameelah Janan Rasheed, and Kennedy Yanko—invited viewers to experience their worlds through works that act as monuments to their practices and personal visual languages. The show navigated the ways that place affects identity and was curated by Mickalene Thomas and Racquel Chevremont, who also guest-edited the inaugural edition of CULTURED's Hamptons edition.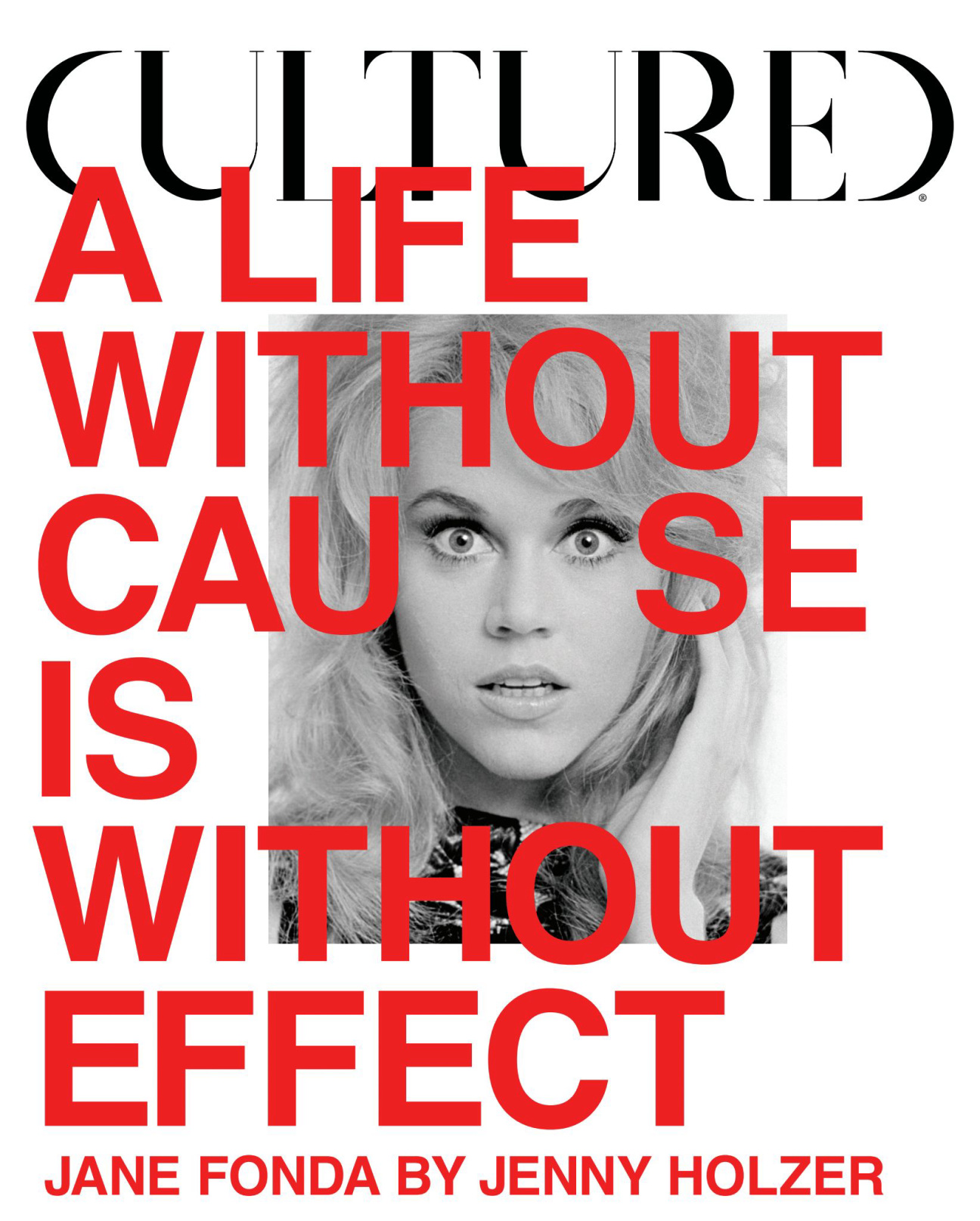 Jane Fonda and Jenny Holzer Fall 2022 Issue
Through a relentless dedication to experimentation, Jane Fonda and Jenny Holzer have significantly impacted our cultural landscape—and one another. Using unseen footage from the political activist and star's 1968 film Barbarella, Holzer reimagined Fonda's tragic heroine as a superstar for CULTURED's Living Legends issue, in which the pair spoke to each other about protest, privilege, and perseverance.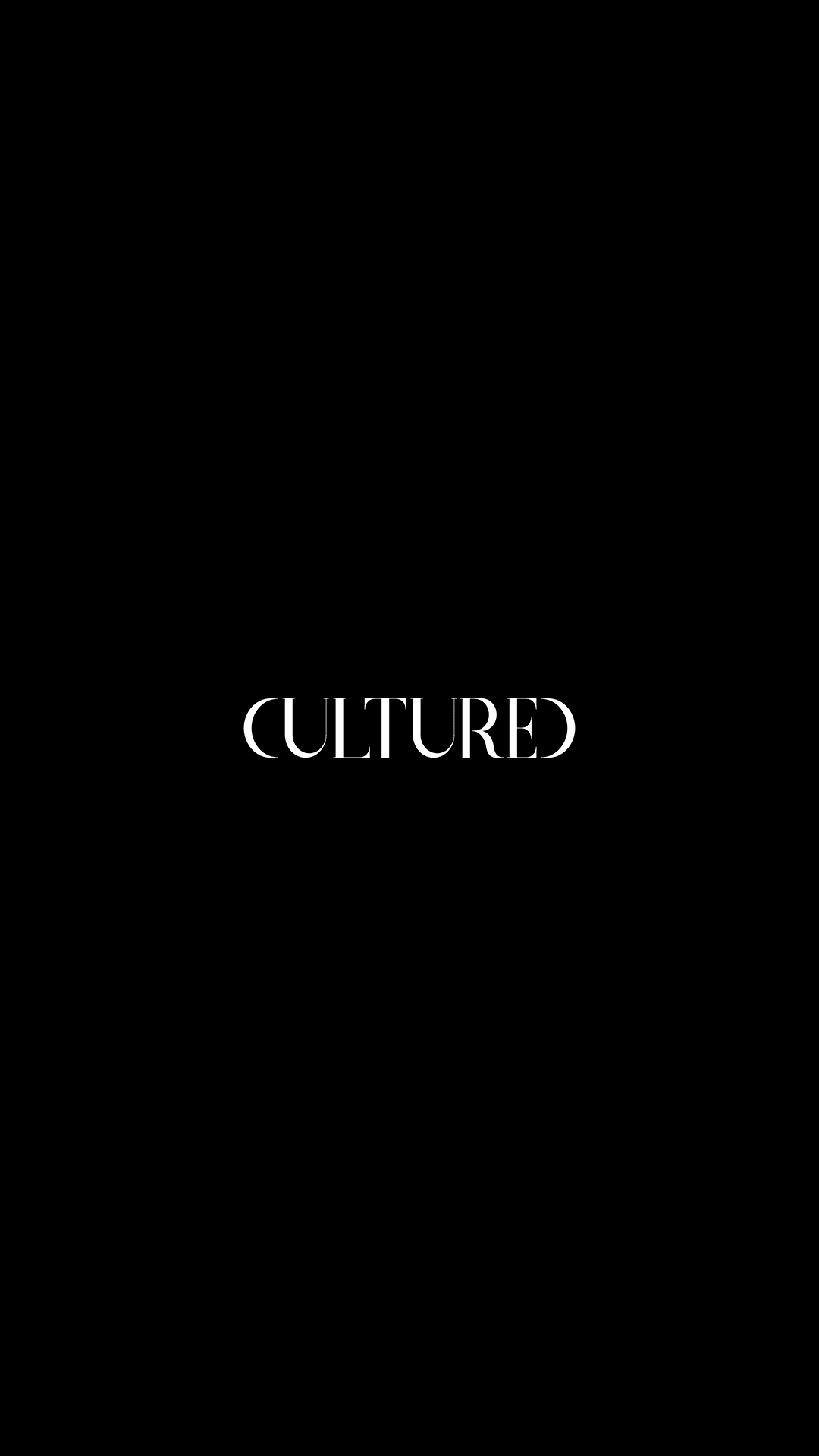 CULTURED's 10-Year Anniversary Artist Covers 2022
To mark CULTURED's 10th anniversary this year, the magazine tapped ten of the its beloved artists—many collaborators since the beginning—to create a one-of-a-kind covers to mark CULTURED's first decade.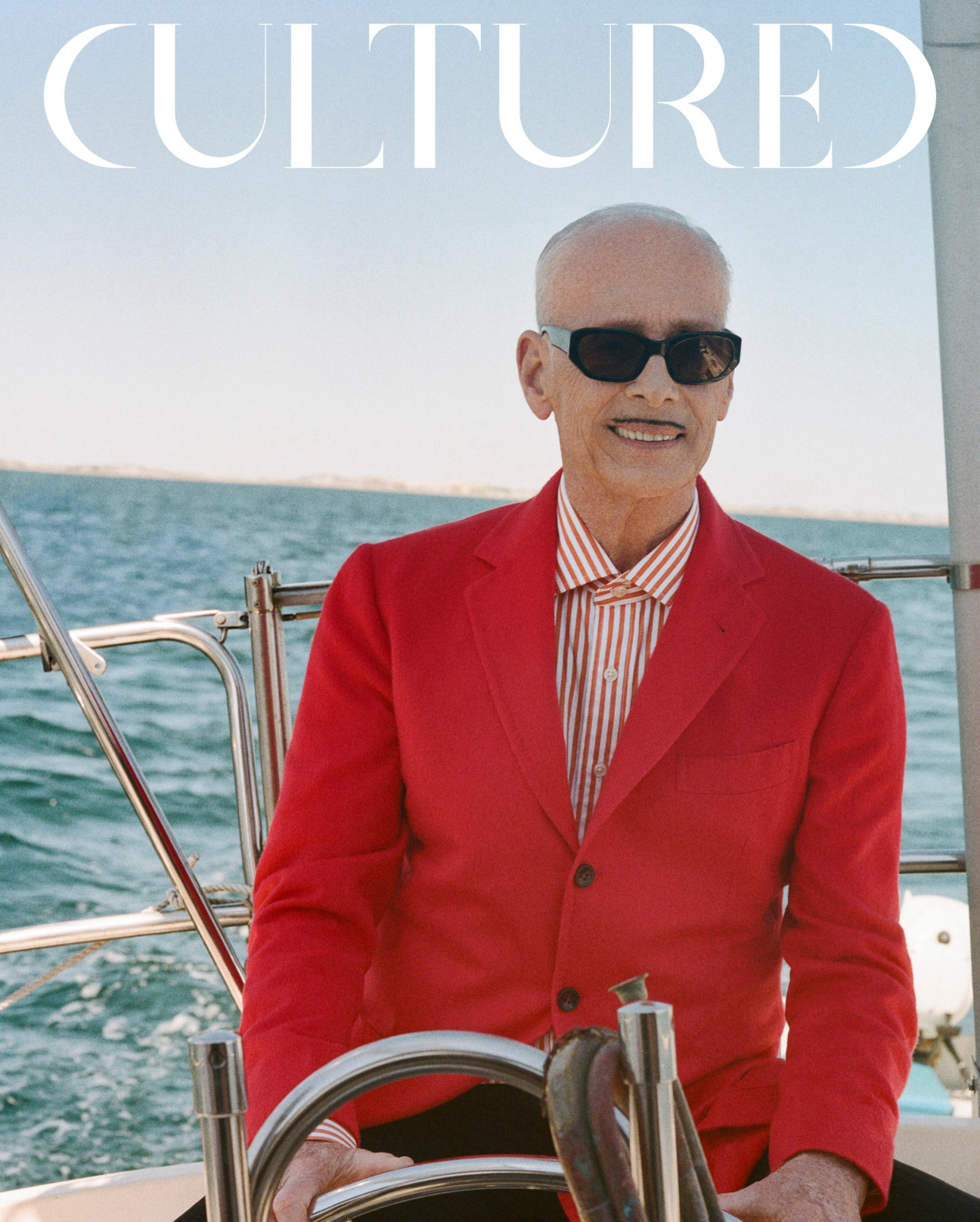 John Waters Fall 2022 Digital Cover
When asked why it has taken him so long to write his first novel, John Waters replied: "Well, there were 16 feature films in there." After six decades of perversion and provocation, the iconoclast has challenged American culture and imploded the spectrum of modern taste. In his first official descent into written fiction this year, Waters continues to do what he does best: the unexpected.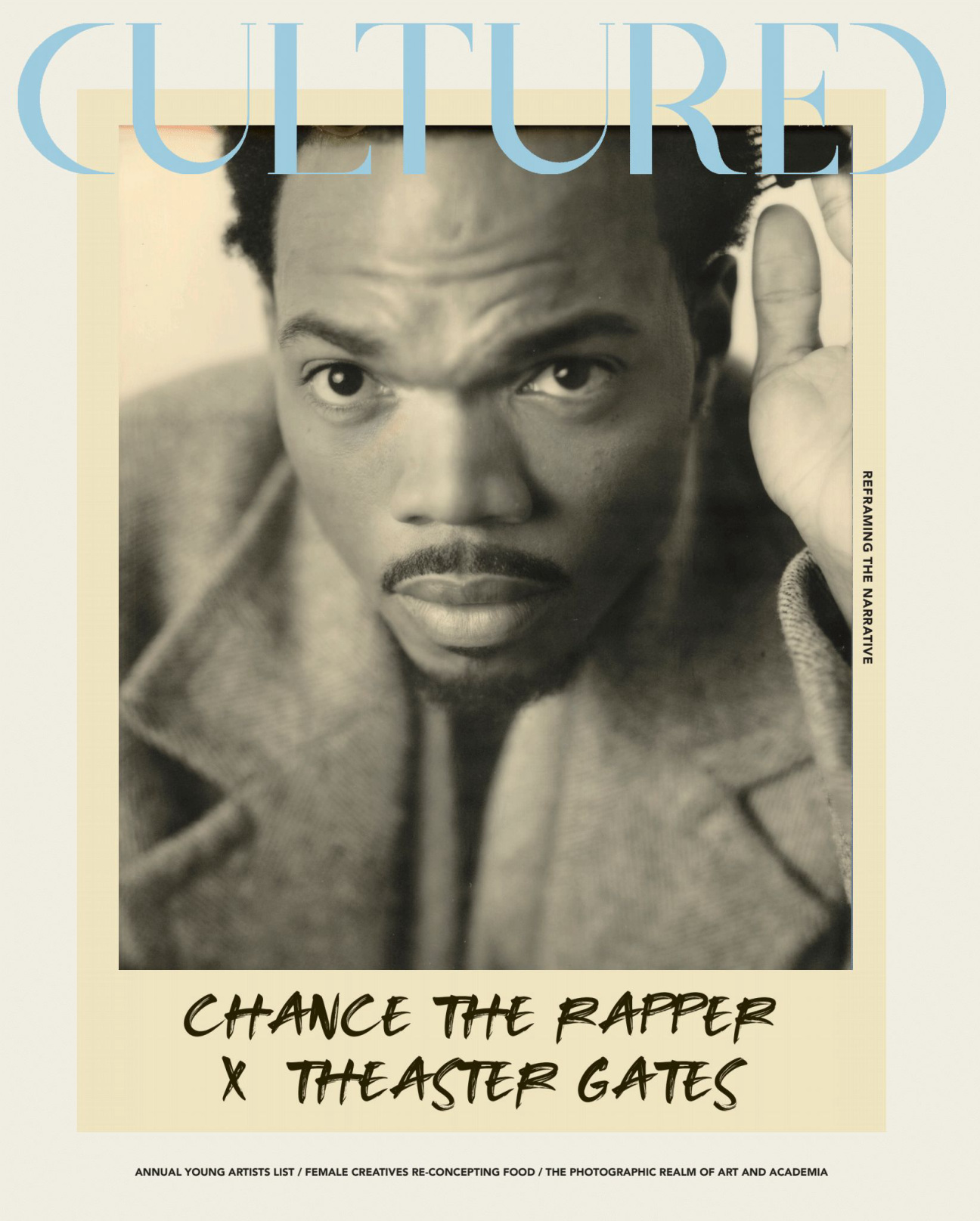 Chance the Rapper Winter 2022 Issue
Chance the Rapper's latest interdisciplinary endeavors blur the boundaries between artmaking and entertainment to connect and advance Blackness. CULTURED's Winter 2022 cover star spoke with the artist and professor Theaster Gates, then in the midst of two concurrent New York exhibitions at the New Museum and Gagosian, to dissect the human experience.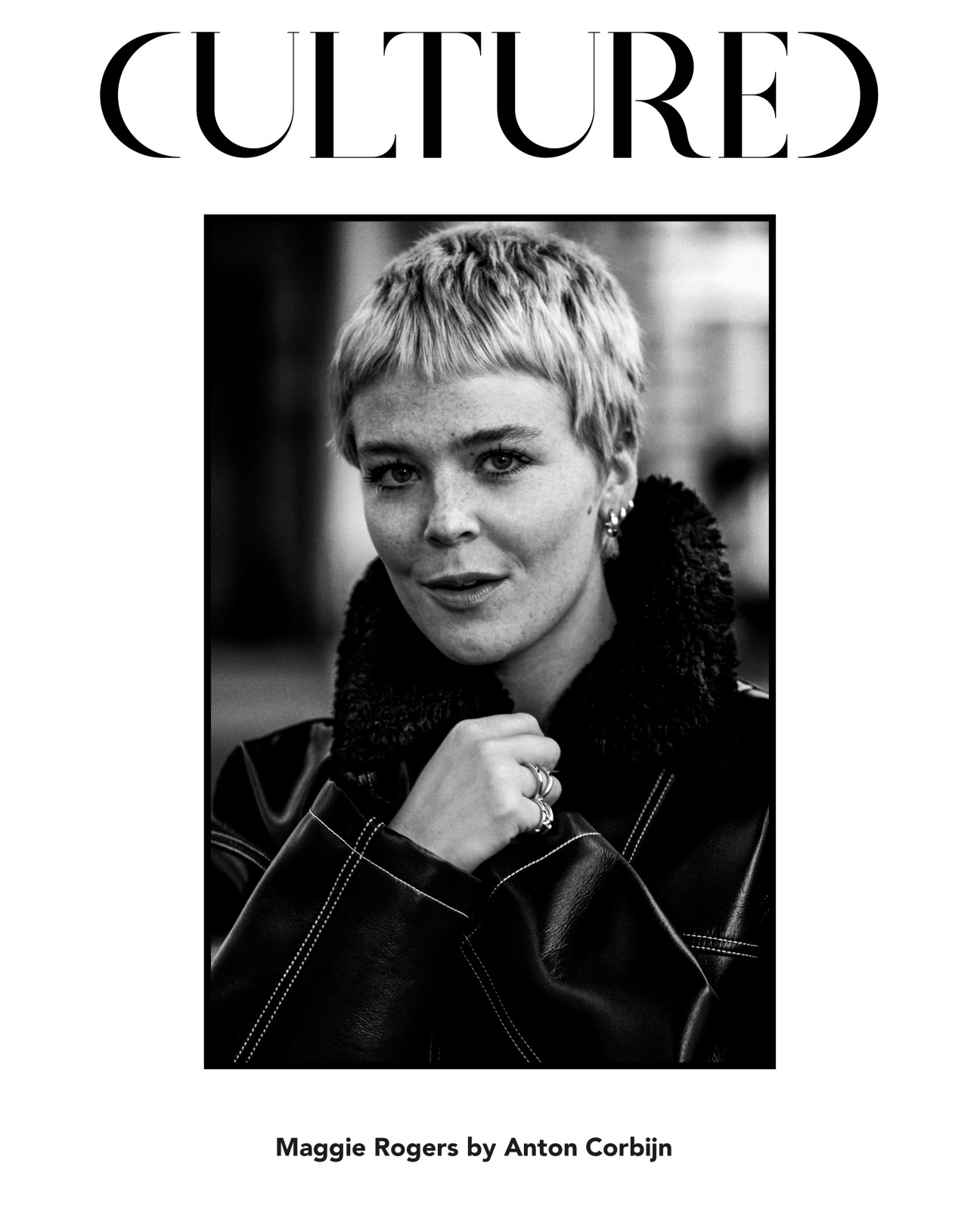 Maggie Rogers Winter 2022 Digital Cover
After a year of musical metamorphosis and divine transcendence that included a new album and graduation from Harvard Divinity School, CULTURED's Winter 2022 digital cover star Maggie Rogers found time to chat about the magic of collective social experiences while preparing for her biggest tour yet.