Catch Evan Mock, if you can. I highly recommend it.
I had the opportunity recently, at The River, a new bar in New York's Chinatown, where he showed me his journal, which Madonna had autographed at dinner the night before.
"She signed it, 'Don't be a pussy' and wrote a heart. 'Madonna,'" he told me.
The surprise in running into Mock—the 25-year-old model, pro skateboarder, actor, director, photographer and probably something else by the time this article is published, who is ubiquitous and never seems to stop moving—is not that he's dining with Madonna, but his utter affability in relaying the story. He has the most disarming and lovely way of speaking. The look is part of it—an absolute sweetness aligned with ideal facial symmetry. So lean and agile he'snearly serpentine, but no venom.
People this good looking and famous aren't supposed to be this nice. And yet...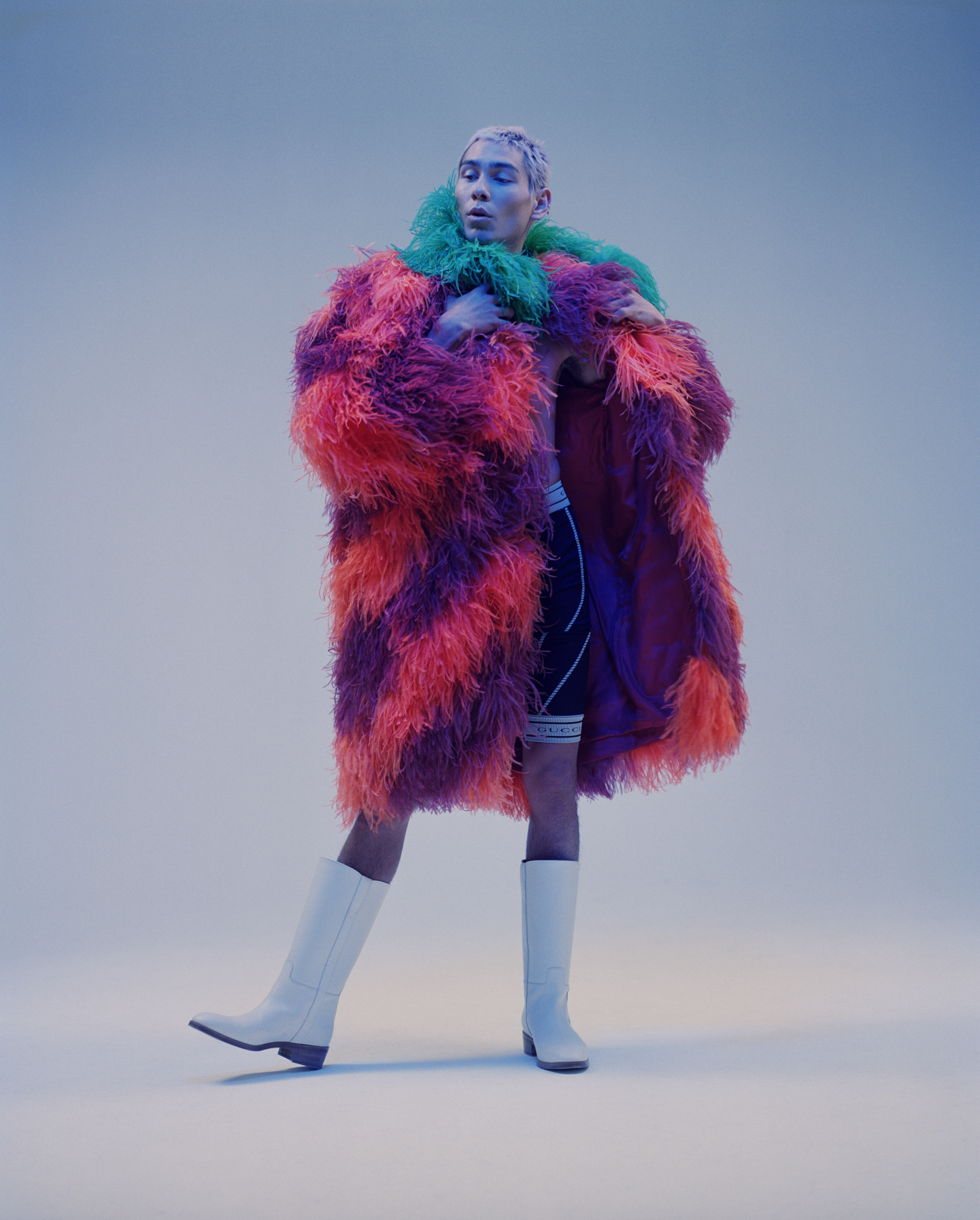 "I have a special way of connecting with people," he tells me on the cusp of Memorial Day weekend from the HBO Max Gossip Girl set at some giant house in Long Island, he doesn't know where. "It's just the way I was brought up: your family and your friends are everything. So I think once you start treating everyone like that, it's such a different, natural, raw, way of conversing with someone," he says.
Despite landing a lucky few minutes, I've found Mock to be inescapable for the past few years. He's at the good parties with photographer Gray Sorrenti, on all the cool Instagram feeds (most notably Frank Ocean's, back in February 2019, the post that launched Mock into the stratosphere); on Gossip Girl where he plays Akeno Menzies, a fancy skater boy challenging his own sexuality; looking down on us from his Calvin Klein billboard at Houston and Lafayette. The one-time surfer and pro skater has been absolutely everywhere: the Met Ball, where he wore a $12 million Cartier necklace; shooting a Saint Laurent campaign; sitting front row at Balmain's runway shows; starring in the Fendi campaign; at the Ralph Lauren show, Dior, Thom Browne. The list goes on.
Part of my shock at how very unassuming, open and genuine Mock was, has to do with our current status of celebrity. Andy Warhol's attributed notion that everyone will be famous for 15 minutes still stands, but replace the word "minutes" for "megabytes." On the one hand, we're all online, all the time. Everyone is performing for a screen. So much hustle; so little creativity. Mock, on the other hand is simultaneously always doing things, making things—utterly un-self-conscious about it. This year, he made $MAHCOIN, his own cryptocurrency, developed with P00ls, a leader in the social Web3 world. He's just released his fashion line, Wahine, a 12-piece capsule with stylist Donté McGuine, featuring versatile items—gym shirts with logos, corduroy shorts and, with maybe a wink, mocknecks that you can wear in the ocean—that reference hishome state (the word "wahine" means "woman" or "wife" in Hawaiian).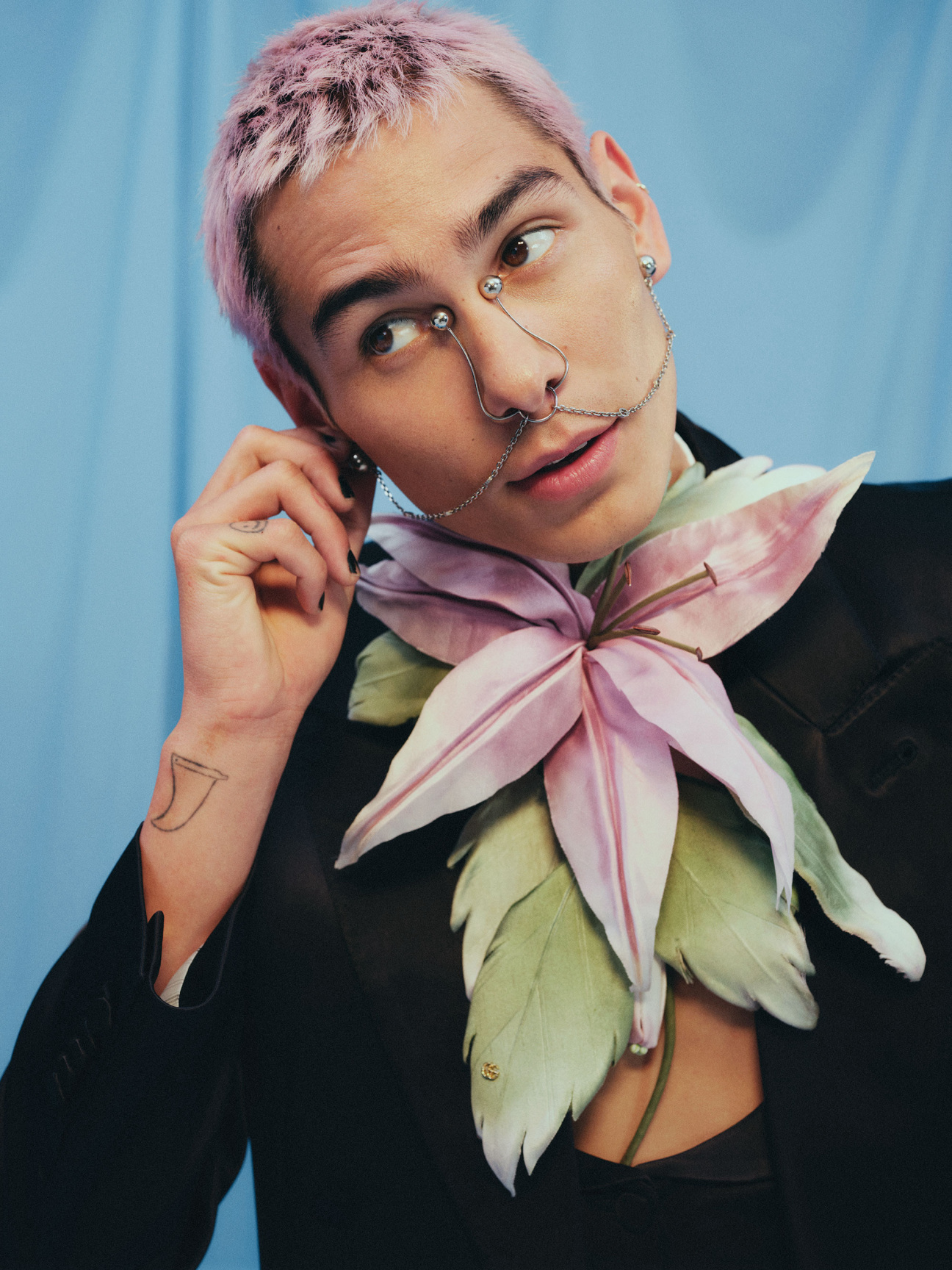 "It's a little bit of a bicoastal kind of unisex line—my outlook on Hawaii culture and fashion butmixed in with 12 personal pieces that I took out of my own closet," Mock says. "I pulled a lot of inspo from early photos of Hawaii surf culture, but it's also a mix of corduroy, early 2000s raver stuff." Does Evan Mock rave? "Sometimes it gets a little too crowded and hot and sweaty. I get claustrophobic, but I do like just closing my eyes and dancing."
He's almost ready to announce a fashion collaboration with Nordstrom. He's working on a skate part—a series of clips that skaters use as their calling card. For now, Mock is spending his summer filming season two of Gossip Girl, which has its own challenges.
"It's really time consuming. It's hard for me to actually adjust to having such a set schedule," hesays. "I just don't even really want to get into it." Instead, he'd rather talk about skating. It will take him to Europe after Gossip Girl wraps in August. He's just returned from Jamaica, where he was skating in Port Antonio. "Actually, there's a pretty good sized skating culture there. Parks are being built, slowly but surely. Hopefully they keep popping up over there because the kids really enjoy being there, and I feel like the more parks you can skate, the more you can grow the community," he says. To wit: he's been working with Tony Hawk's The Skatepark Project, trying to raise funds to create more parks in underserved areas.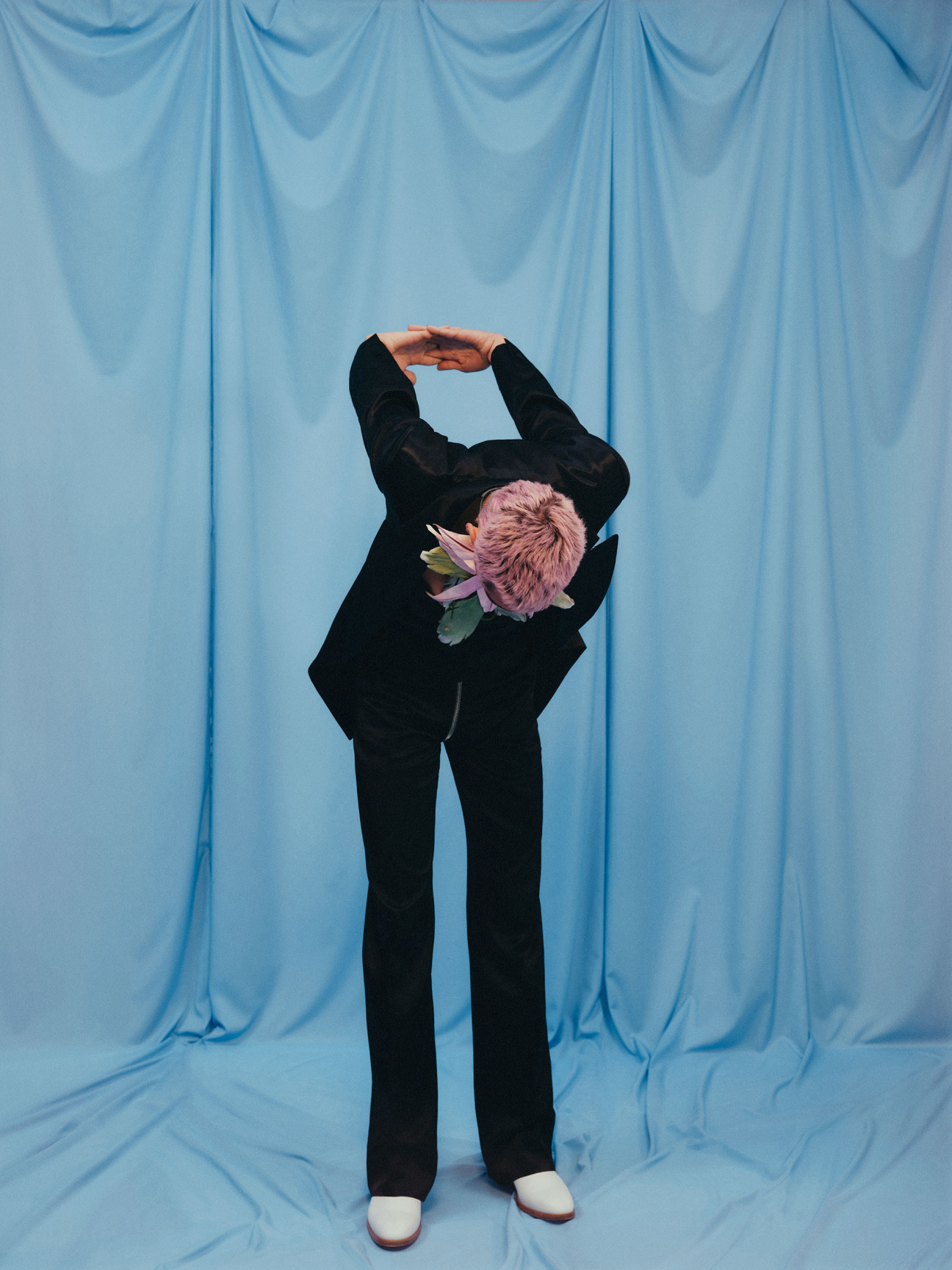 Not that he's turning his back on the screen. He wants to do a film, in fact, "I really want to do an action movie." What? "On Gossip Girl, I'm not really doing anything. I'm in a classroom. I'm sitting down. I'm walking. I'm not jumping out of airplanes or anything and I think it'd be fun."
Alright. What else? What does he really want todo? When is he happiest?
"My eyelids closed in my bed," he says. Really? He has to think about it.
"I am super lucky and super blessed to be able to even say I'm doing such positive things in my life. I can't live without it," he says. "But it's definitely not all flowers all the time."
In an age of Instagram, PR, agentry and credulity, to hear someone who could be so caught up in these speak honestly, not just about their work, but about themselves, is as rare as it is brave.
Madonna would be proud.