Elizabeth Fazzare: How did you begin to build your own collection?
Leyden Lewis: A collection for me is those objects that I cannot live without. I feel drawn to something like gravity, and I just have to have it.
EF: What pieces inspired you to continue?
LL: My toy collection. Those little figurines are colorful and optimistic; they make me very happy.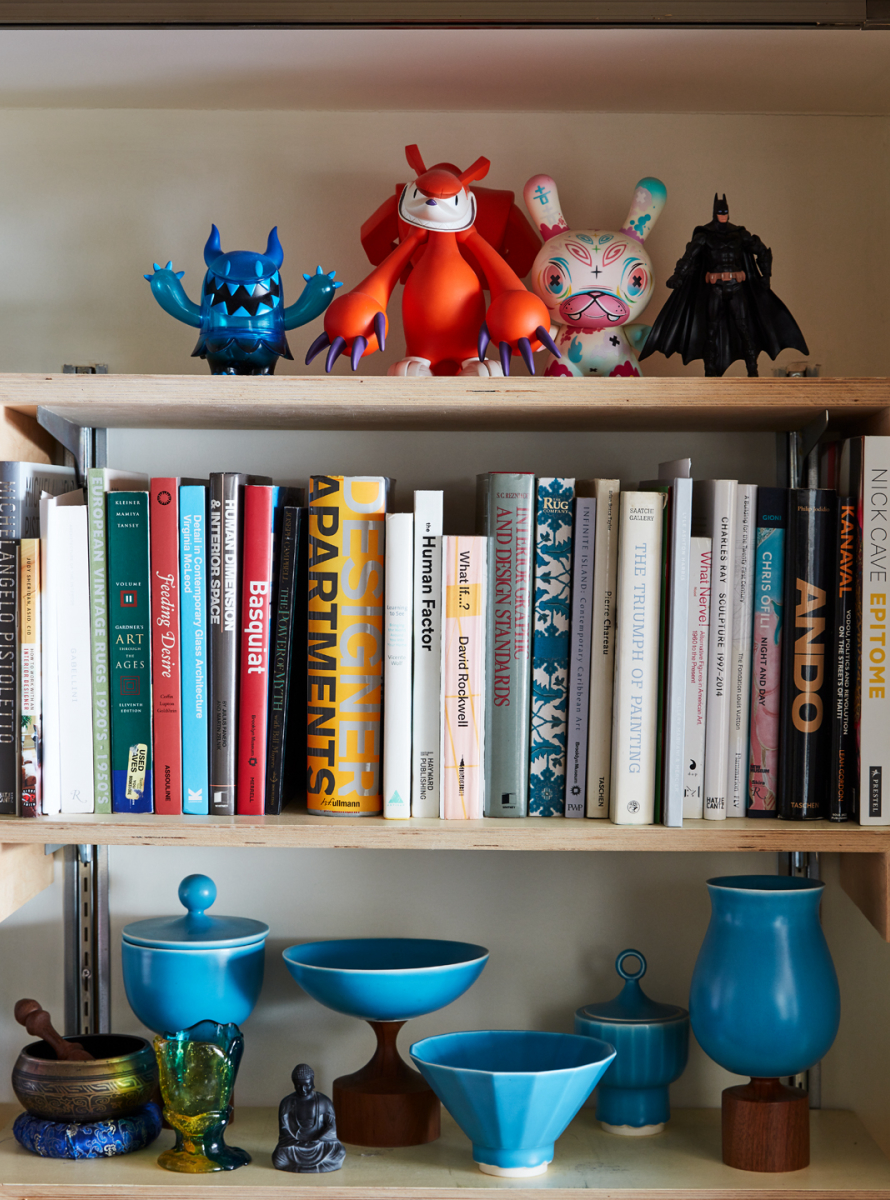 EF: What designers/artists are inspiring you right now?
LL: All of my cocreators in the Black Artists and Designers Guild for the Obsidian project.
EF: Does the marketplace help your discovery process? Why or why not?
LL: Yes, of course. I find inspiration in places such as Material ConneXion and the D&D building in New York. The marketplace is always inviting conversation about new furniture and fabrics.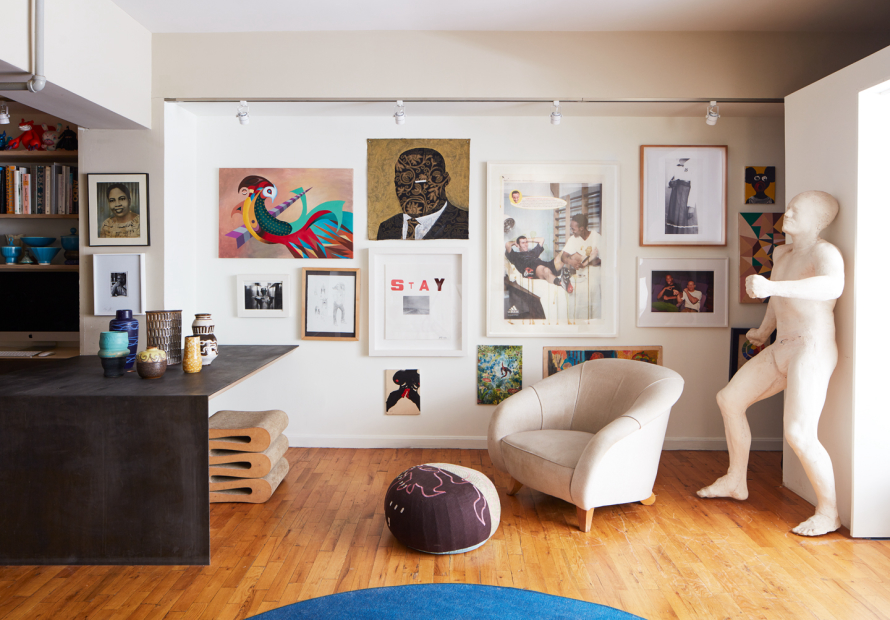 EF: What is the next piece on your radar?
LL: A set of "color coded" prints from Kyle Goen.
EF: What is the one piece that got away?
LL: There was a piece just recently on my radar but sadly was already sold. It was a two-foot by four-foot woven female body part. I discovered it one day browsing online and was immediately drawn to its humorous and beautiful nature.
Craving more culture? Sign up to receive the Cultured newsletter, a biweekly guide to what's new and what's next in art, architecture, design and more.