If the apocalypse is coming, Alia Shawkat might spend it dancing. "I danced every day," says the actor when asked how she spent her quarantine. "I would take these dance classes called Gaga, which is an Israeli dance form. I did that, and I learned how to make rice which I never knew before."
Over Zoom, Shawkat sits in a well-lit room, her dark hair held in two black velvet bows. The sunlight flooding in from the windows almost forms a halo behind her. It's the kind of effortless cool that we've come to expect from Shawkat, the jaunty and sophisticated actor most known for her roles in two cult-classic television shows; Arrested Development and now Search Party.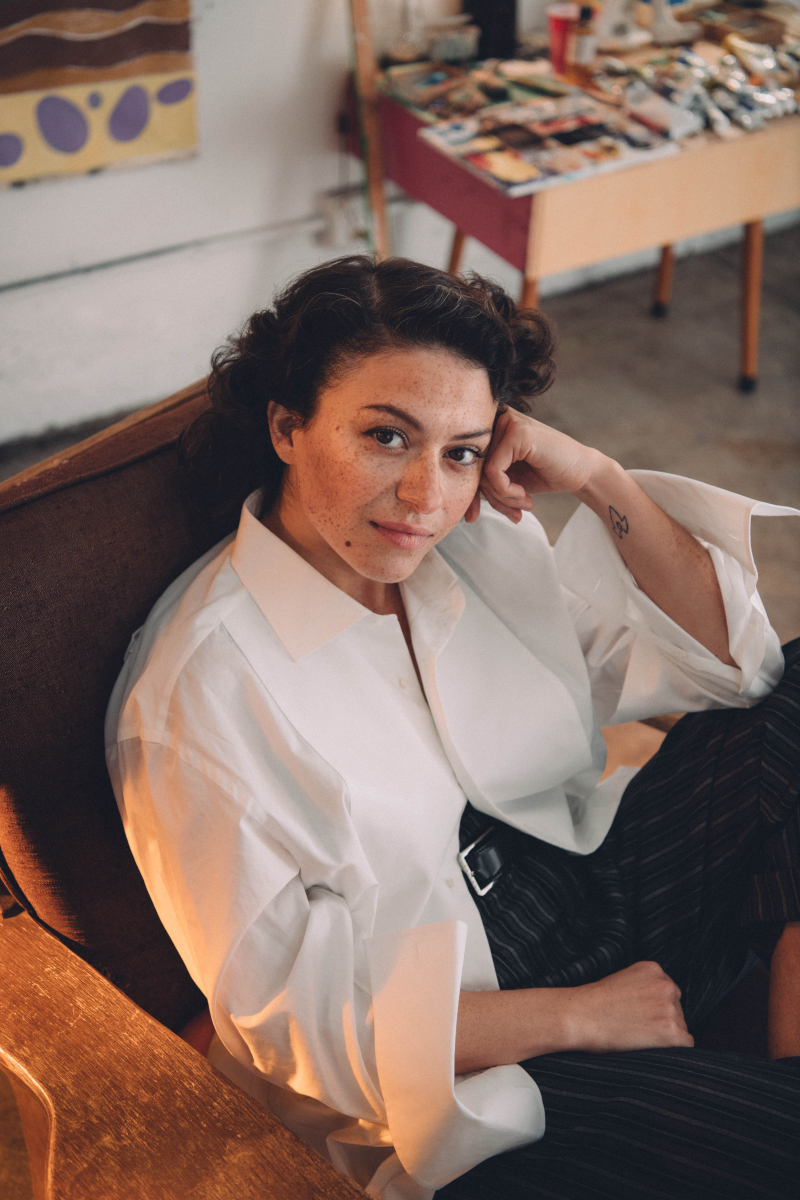 When I remark on the coincidence of Shawkat starring in two sleeper hit comedies, she gives a knowing laugh. "It follows me in my career. People are like, 'Too bad no one watches it,' and I'm like, 'Yeah, I know.'"
While Search Party may be ending, Shawkat shows no sign of slowing down. She recently starred in Being The Ricardos, where she plays the fast-talking Madelyn Pugh, a female writer on I Love Lucy. "I Love Lucy is such an amazing show. I watched an episode a night before we would shoot, just as a refresher. I grew up on it," says Shawkat, "It was an honor to be playing a female writer on that show."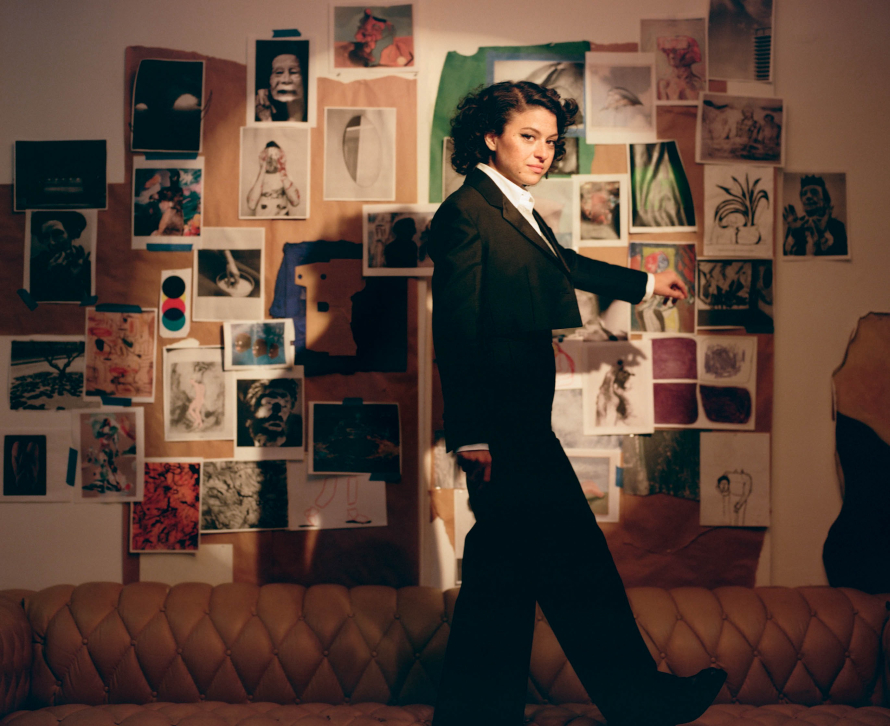 Throughout the film, Pugh navigates the pressures of being a woman in a writing room commanded by men. It's a feeling Shawkat can relate to after coming of age on the sets of comedy shows since age 11. "I have always been pretty young around a lot of tough comedians, mainly dudes, and had to try to hold my own around them. I definitely can relate in that way."
In the final season of Search Party, Shawkat's character Dory Sief has reached enlightenment—or some self-serving, warped version of it. "I'm only on this Earth once, and I've been sent to spread love," declares Dory during a stint in a mental institution. The season follows her as she sets off to save humanity, becoming a full-fledged cult leader and eventually even accidentally causing a zombie apocalypse.
To prepare for this role, Shawkat listened to the spiritual teachings of Ram Dass. "I would watch videos just seeing how smiley a lot of those spiritual guides are, just kind of giggly and light. Taking in their physicality."
But behind the façade Dory puts on, Shawkat believes her character reflects the neurosis of our current moment. "She represents that feeling we all have, which is no matter how 'successful' we might feel, that we're not living our best lives, that we're capable of so much more and the world doesn't see us for who we are. And I think anyone can relate to that."
In recent years, Dory has become a patron saint of Millennial culture: self-obsessed, aimless, but lovable and well-meaning. "The show very much is about Millennials, but it's just about people alive at this time right now where everything feels so surreal you can't believe it's actually happening. So, it mirrors that, without feeling didactic or telling people what's right or wrong or bad."