Cultured Collections
The Day Player
Fashion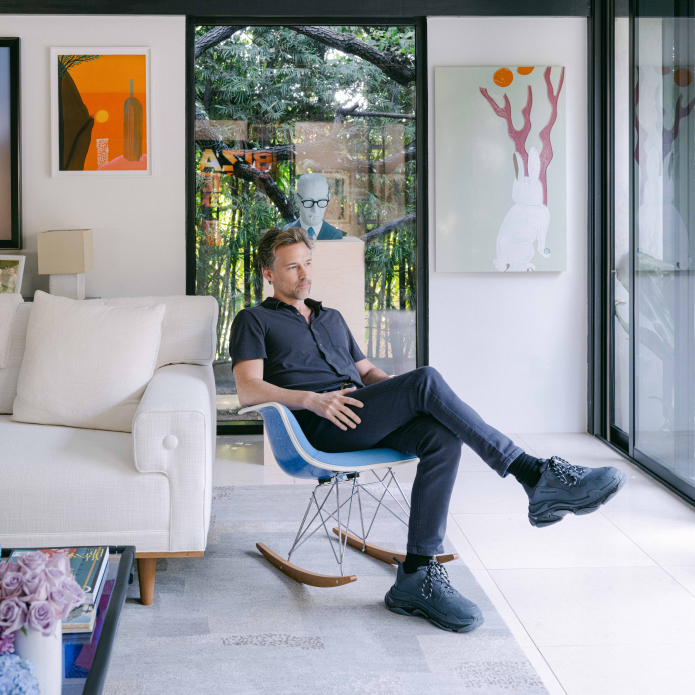 CAA's Joel Lubin's Hollywood Home Is an Emerging Artworks Jewel Box
By day, Joel Lubin keeps the wheels of Hollywood turning looking after his star clients, as a CAA board member and as co-head of its motion-picture group, but he is being increasingly known as a pillar of the contemporary art scene in Los Angeles. Recognized for his aesthetic point of view and his dedication to the artists he has chosen, Lubin plays prominent museum board member as easily as he does grassroots supporter. His passion for art is infectious, as seen in his ever-growing collection. Here, Lubin speaks with Editor-in-Chief Sarah Harrelson about his collecting philosophy.
Read More
Cultured Collections with Matthew Chevallard
At home in Miami Beach, Matthew Chevallard is an avid art collector, from arte povera from his hometown of Torino, Italy to contemporary works by American artists. His love of collecting began in childhood, starting from Oakley sunglasses and soccer jerseys and evolving into sneakers and art. As a footwear entrepreneur, he is continuing his passion by opening Miami gallery The Office on November 28 during the city's Art Week.
Read More