Cultured Collections
Architecture
Bespoke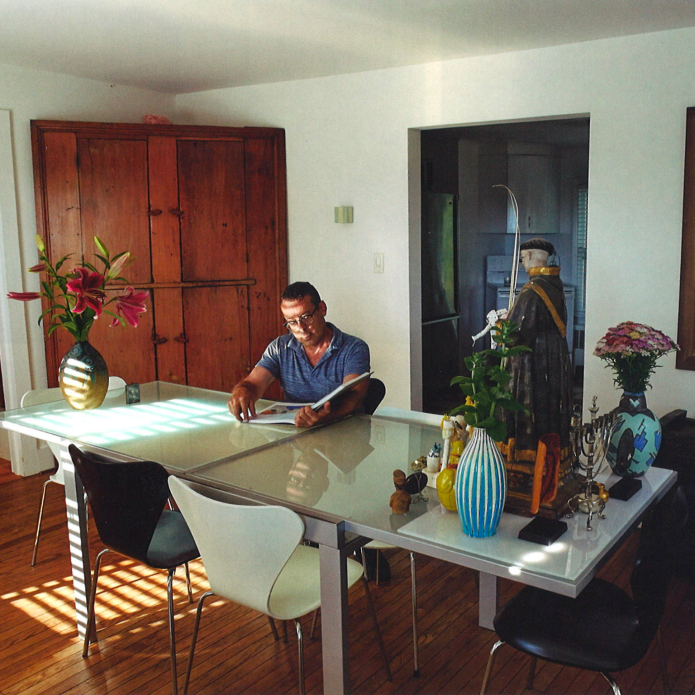 Gallerist Jack Shainman Reveals His Personal Art Collection at Home in Kinderhook, New York
Jack Shainman Gallery has never been known for playing it safe. At home in Kinderhook, New York, gallerist and collector Jack Shainman isn't either. His art collection is inspired by the talents on his roster, but rooted in juxtaposition: Spanish art by Old Masters sits alongside contemporary works by new ones. His upstate gallery branch here has just opened "This Tender, Fragile Thing," an exhibition that juxtaposes contemporary artworks with Black Panther Party materials, and in March, there will be a talk between Chairman Fred Hampton Jr., Black Panther Party Cubs (BPPC), and Akua Njeri (formerly Deborah Johnson), widow of Chairman Fred Hampton, Chairman of the Illinois Chapter of the Black Panther Party. For Cultured, Shainman shows us what works an art dealer takes home, when given chance.
Read More
The Los Angeles Home of Lyndon and Janine Sherman Barrois Is Filled with Contemporary Art
TV writer and showrunner Janine Sherman Barrois and her artist-husband Lyndon have been collecting art for more than two decades. At home in Los Angeles, they reveal a collection that is rooted in passion.
Read More