Hannah Einbinder is game to meet us at the Rotex motel in Los Angeles for a photoshoot. We think it's a clever visual pun, teasing the way that Hacks season two takes place on the road—but then, days later, we stressed over whether it would feel like a funny punishment or bad déjà vu. Einbinder shrugs off our concern. The road is her foreseeable future by choice.
As Lucia Aniello, Paul W. Downs and Jen Statsky's Hacks rolls out precious bit by bit on HBO—premiering May 12 with Einbinder costarring as comedy writer Ava—she is also on a real-life comedy tour with hotel rooms aplenty. Stand-up is a priority for Einbinder and something that's been reaffirmed by the success of the show. She's particularly looking forward to dining out on the advice of other actor-comedians: Dance with the girl who brought you. Don't lose sight of your main source of expression.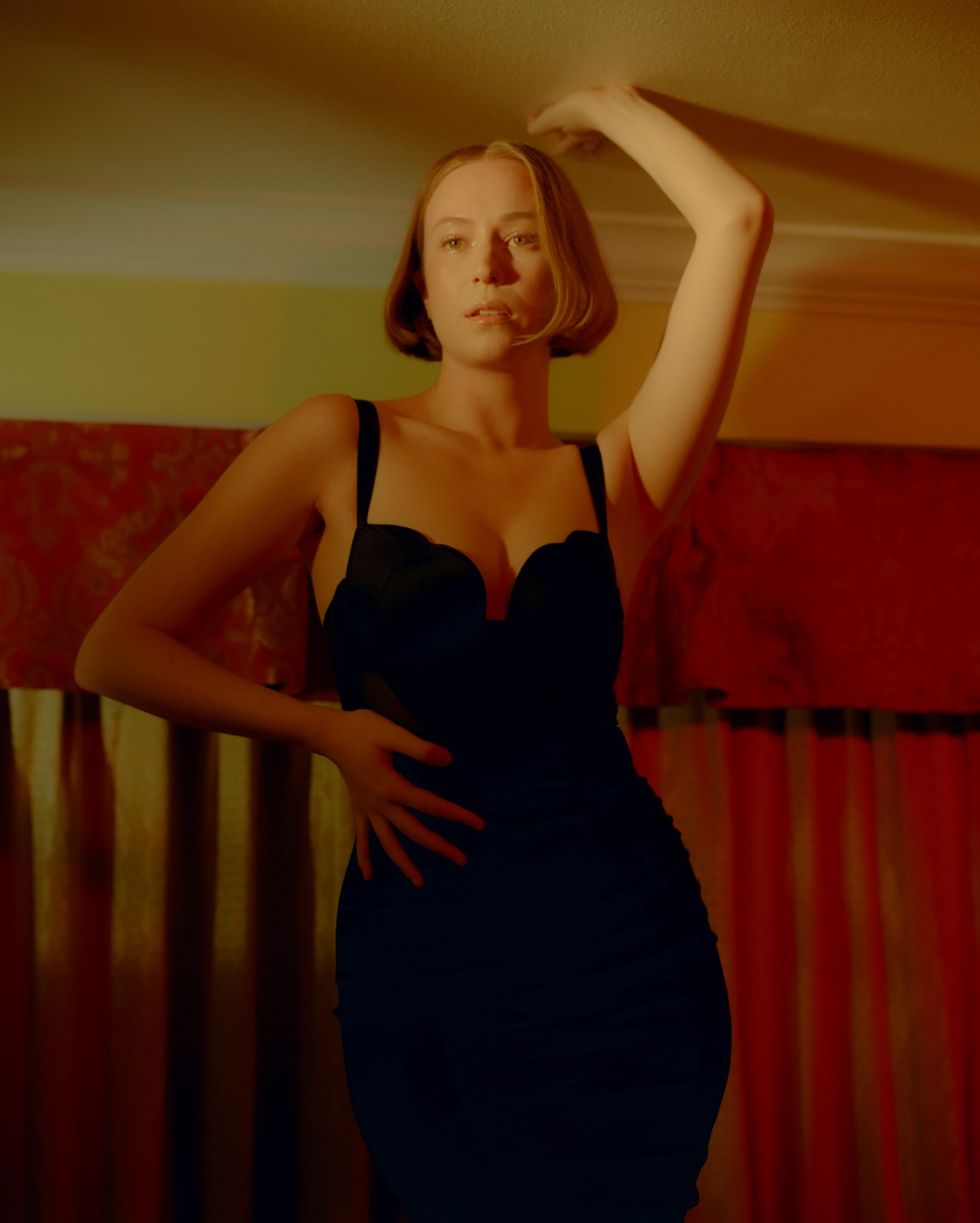 Einbinder also doubles down on making us feel better by confessing to her own share of overanalyzing. "I will be thinking about this call for a week," she says. "That's just how I run. I'm always going to wonder, "What's my part in this? What did that mean? What's the subtext of that thing I just said?'"
This preoccupation with meaning reveals the sharp contrast between the actor and Ava, a lightly canceled, career-obsessed, 25-year-old talent on the rise who we see, in season one, paired up with stagnating star Deborah Vance (Jean Smart) in the hopes of reviving both of their careers. Think Sunset Boulevard without the murder or sexual tension. "When I first started reading [Ava], I was having trouble, like some people, with the way that she was," Einbinder says. "I thought that she was entitled and a little selfish and rude at times. "As I grew to understand her and where she came from and her family life and all of these little things that contribute to the way that someone operates in the world, I started to love her and see that maybe I was judging her harshly because I judge myself harshly."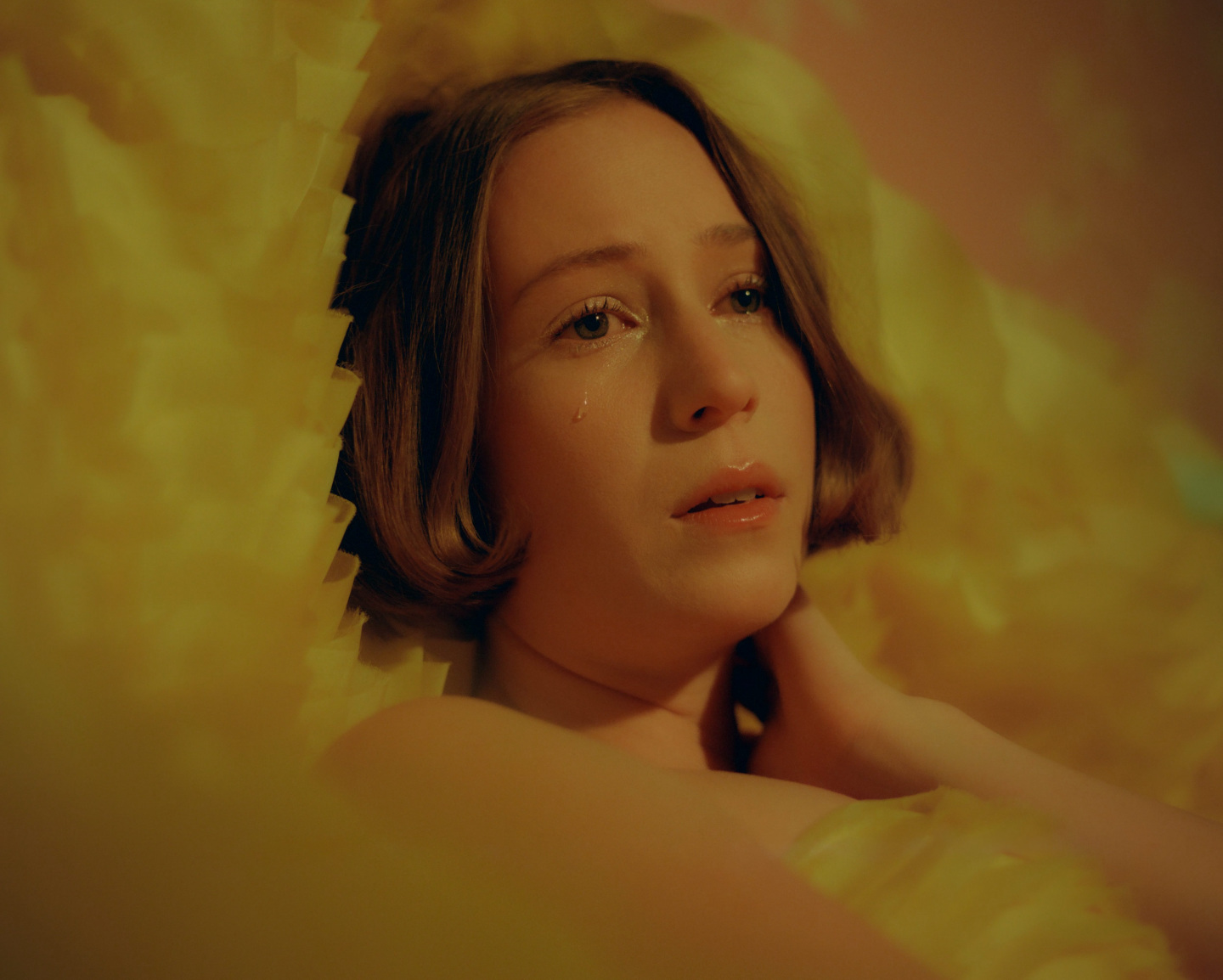 Part of this conclusion Einbinder pins on her overanalyzing; the other part she chalks up to internalized misogyny. "Once I let go of some of my more critical feelings of Ava, I realized that I had watched plenty of shows with male protagonists who were murderers: the Tony Sopranos, the Don Drapers, the Dexters," she explains. "I loved those shows and never once was like, 'Ugh, what a bad person.' I just saw someone struggling, saw someone's reality. I wondered why I was so critical of Ava but never once felt critical of those men. I realized I held women to a higher standard." Through two seasons together, Einbinder and Ava have both evolved, becoming more self-critical but also more self-forgiving. "[Playing Ava] helped me to release those feelings. In a patriarchal society, it's hard to get out unscathed," she admits.
Forgiveness is a major theme in Hacks season two not only for Ava but for Vance who leaves her decades of Las Vegas stage time and her hometown advantage in favor of road-testing the new act. Tempers flare in the swanky tour bus; empathy is required to keep the wheels greased. Ava practices some of the lessons she learned in the first season about honesty in real time but also comes to terms with Deborah, her foil, as a fallible role model. Together, two pair strives towards what that could like in Deborah's act and their mission aligns with Einbinder's own vision for her work. "Empathetic lines of thinking make for better comedy. Self-reflection and being honest with oneself and challenging oneself is an integral part of the comedy I want to see, and the comedy I like, and the comedy I hope to do," she says.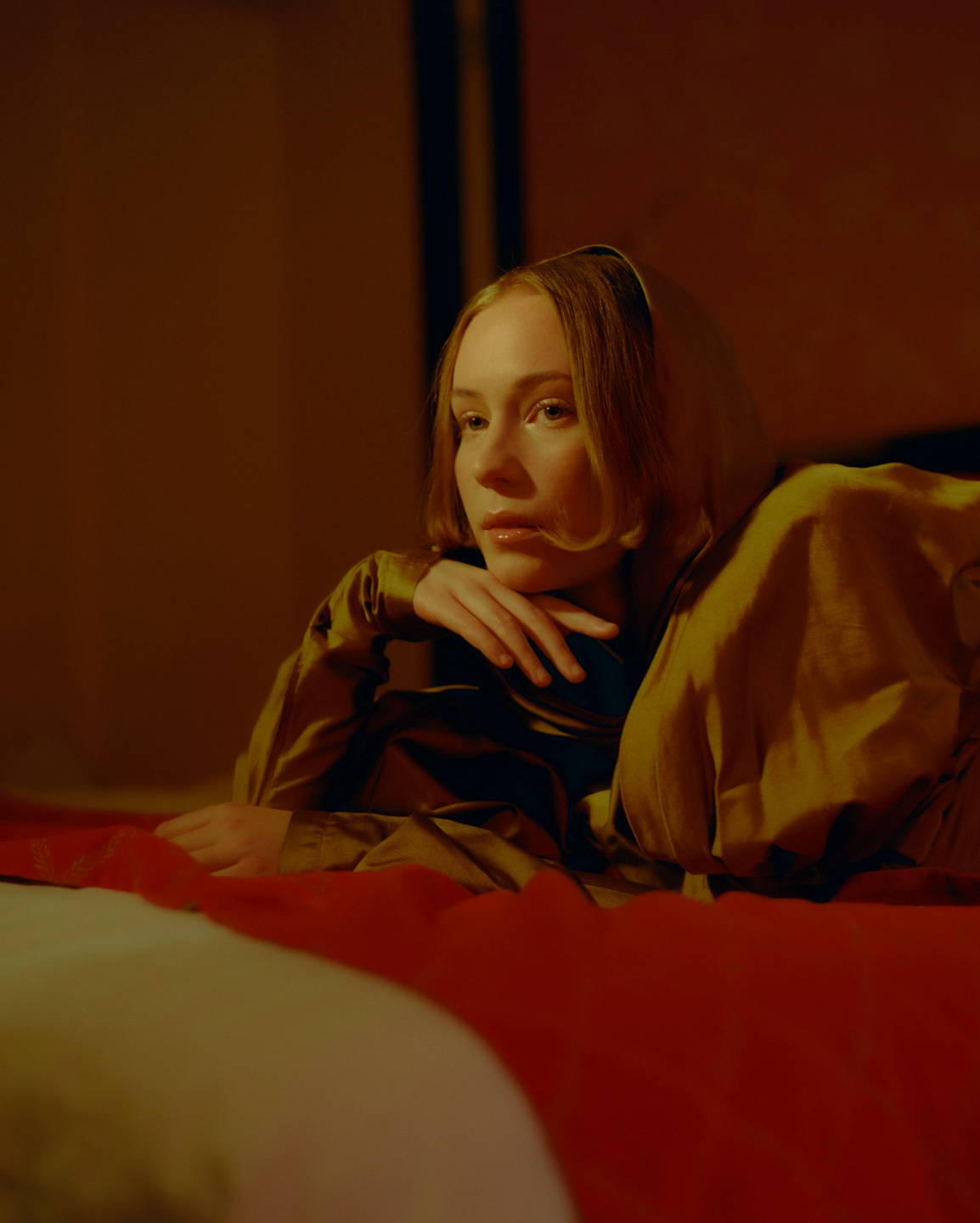 One of Einbinder's favorite parts of Hacks has been the access to performers she admires. We speak specifically about the onstage commitment of Jane Adams who plays Ava's mom, Nina. "[Jane Adams] is tapped in on a wavelength not many people are. It just became so vivid and real, especially because she's playing a lot of really heightened emotion," she says. "She's such a good example of an actor that elevates everyone around them because they are just so undeniably in it." Staying "in it" is a key to Hacks's success as a show. Because despite the camp and the absurdity of the plotline, you tend to believe every word. After all, it has a cast of world-class comics playing themselves.
The slippage between story and reality is one of the reasons Einbinder enjoyed the ambitious filming schedule that season two required. To create the illusion of being on tour, the cast had to "drive two hours in every direction from Los Angeles" to shoot in spaces they could repurpose to look like for different cities," she reveals. "[Filming season two] really felt like being on the road. I was eating vegan mac and cheese out of a coffee cup that I microwaved in a hotel room, like fully ill, but all the while I felt so lucky to be going through everything alongside our cast, especially Jean. In Sedona, it was me and Jean. So yes, the work is inspired by the method used to create it. Even the exhaustion."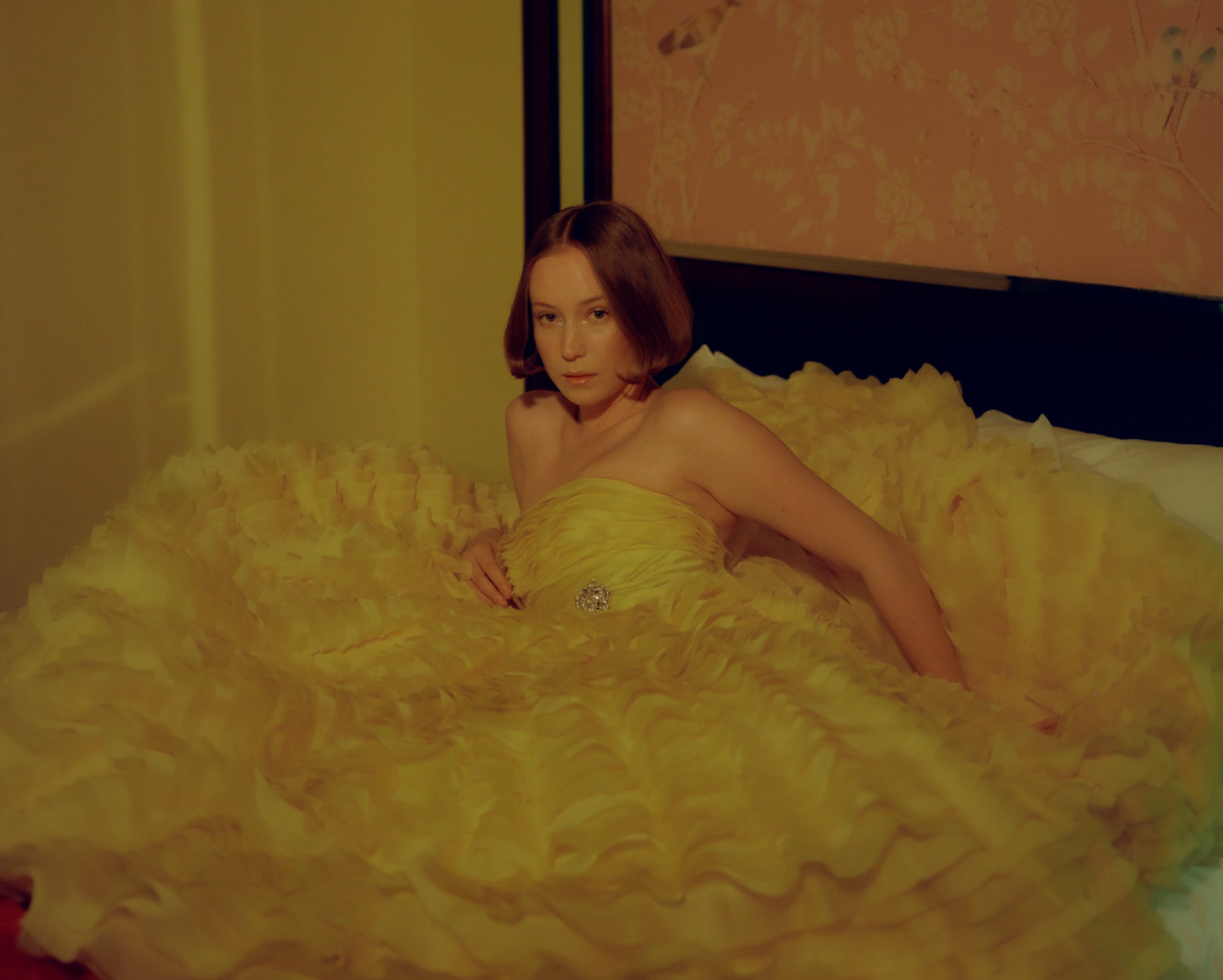 Einbinder has her fingers crossed that Hacks gets renewed for a third season but is also thinking about the doors prestige television has cracked in her career. Alongside her stand-up routine, she now envisions trying horror, drama or just about anything by Ben and Josh Safdie, so long as the script is as authentic as Hacks. "The second I started opening up myself to other mediums I felt it enriched all my work and it just gave me so much more of a better creative experience all around," she says. "I feel really fluid in my approach as a result. I now know that the only criteria are good work, original work, work that speaks to me."