1. Moses Sumney Tells Caroline Polachek About Navigating His Sexuality and Songwriting
"How long can we make a moment last?" asks songwriter Moses Sumney in this meditative 2021 interview with friend and musical peer Caroline Polachek. The Ghanaian-American artist contemplates memory, ego, and the power of archetypes. Revisiting this conversation today, two years after the release of Moses's album græ, you're only left wishing the moment would last a bit longer.
2. Blitz Bazawule Wasn't Meant For a Single Pursuit
Multidisciplinary artist Blitz Bazawule turned to painting after feeling the lull during the first part of the pandemic. The co-director of Beyoncé's Black Is King, director of The Color Purple movie-musical, and accomplished musician (to name a few pursuits) took to the visual medium as a way to reconnect with himself. CULTURED spoke to Bazawule ahead of the opening of his 2021 solo show A Moment In Time, but while the show has since ended, the questions the artist explored continue to resonate.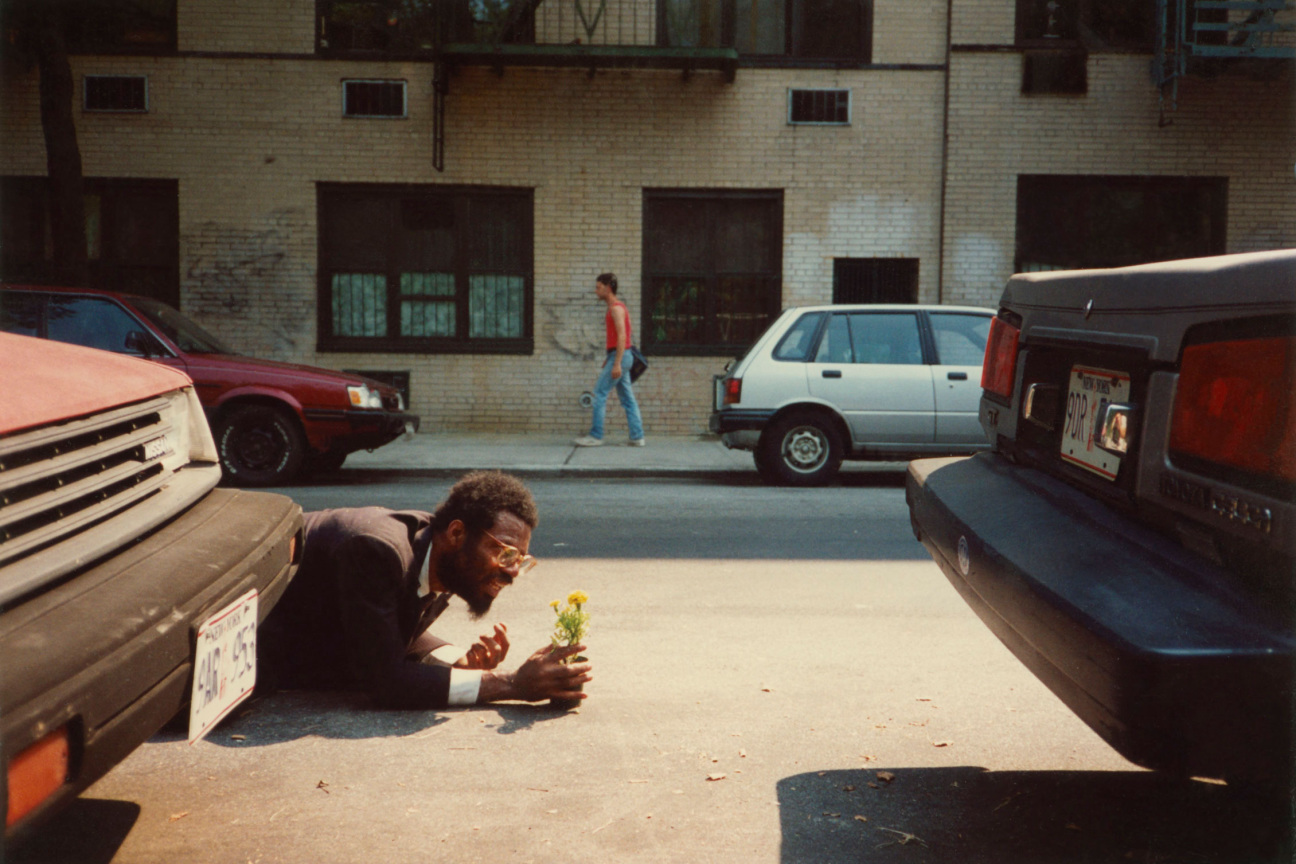 3. Pope.L Began His Film Career Getting Flashed and Berated By His Actors
Visual artist, "agitator," and humorist Pope.L is well known for his crawls: performance pieces in which he or a group of volunteers crawl, army-style or like a toddler on all fours, on a set route through New York. Whether solitary or done by a group of more than 100 people, the performance explores themes of homelessness, "have-not-ness," and the potentially suspect movement of Blackness/maleness in a public space. In this 2019 conversation with the artist Mandy Harris Williams, the two reflect on his performance art and museum installations that feel as significant today as they did four years ago.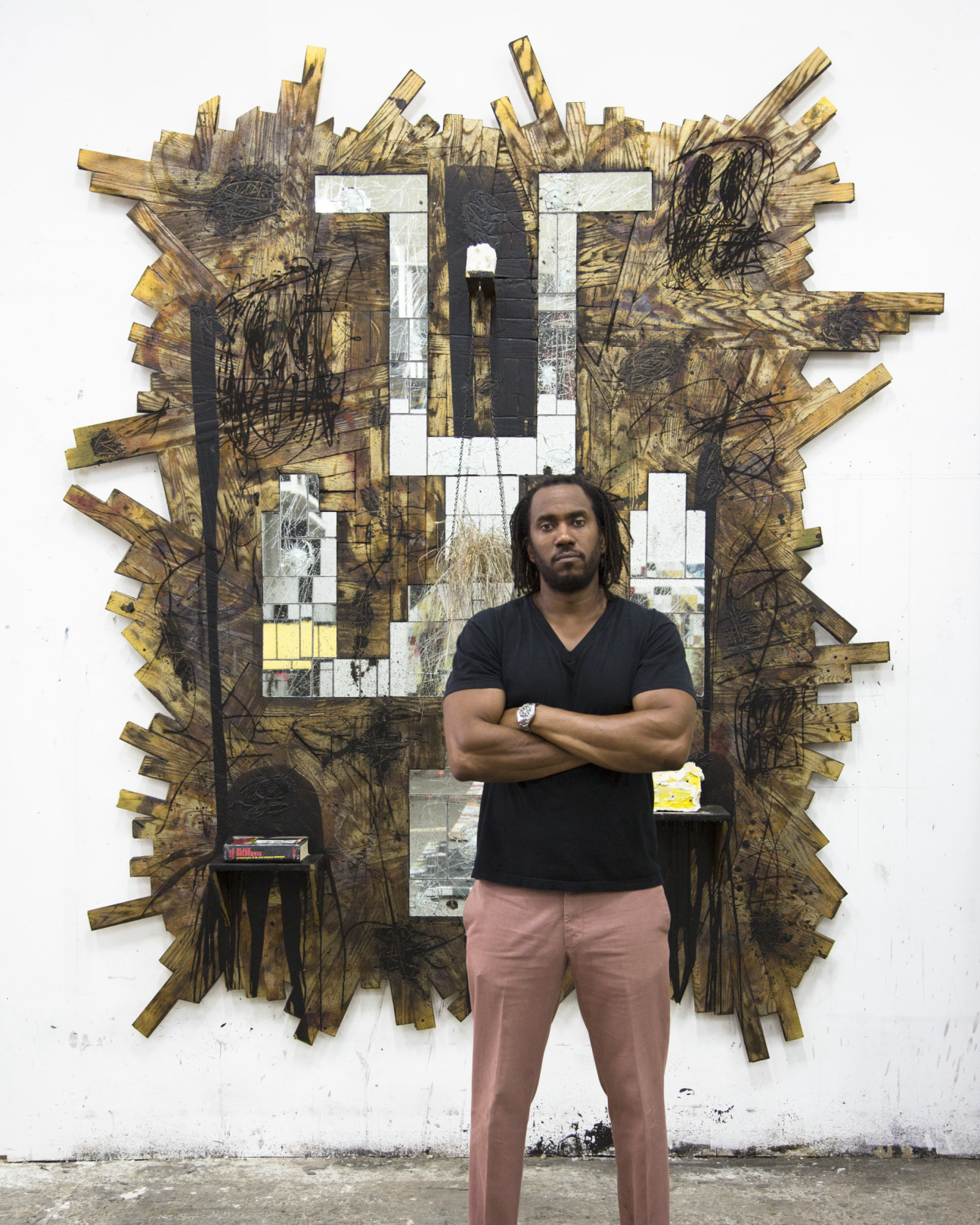 4. Rashid Johnson Is An Anxious Man
Rashid Johnson made his name as the youngest participant in "Freestyle," a 2001 show at the Studio Museum in Harlem that put some of today's best-known Black artists, like Trenton Doyle Hancock and Julie Mehretu, on the map. Looking back at one of his biggest installations, his themes of anxiety, personal narratives, and maturation resonate as much today as they did seven years ago in this 2016 feature. The artist continues to push innovation, self-awareness, and inclusivity that reflects, not only his own perceptions, but the historical and social context of conceptual art.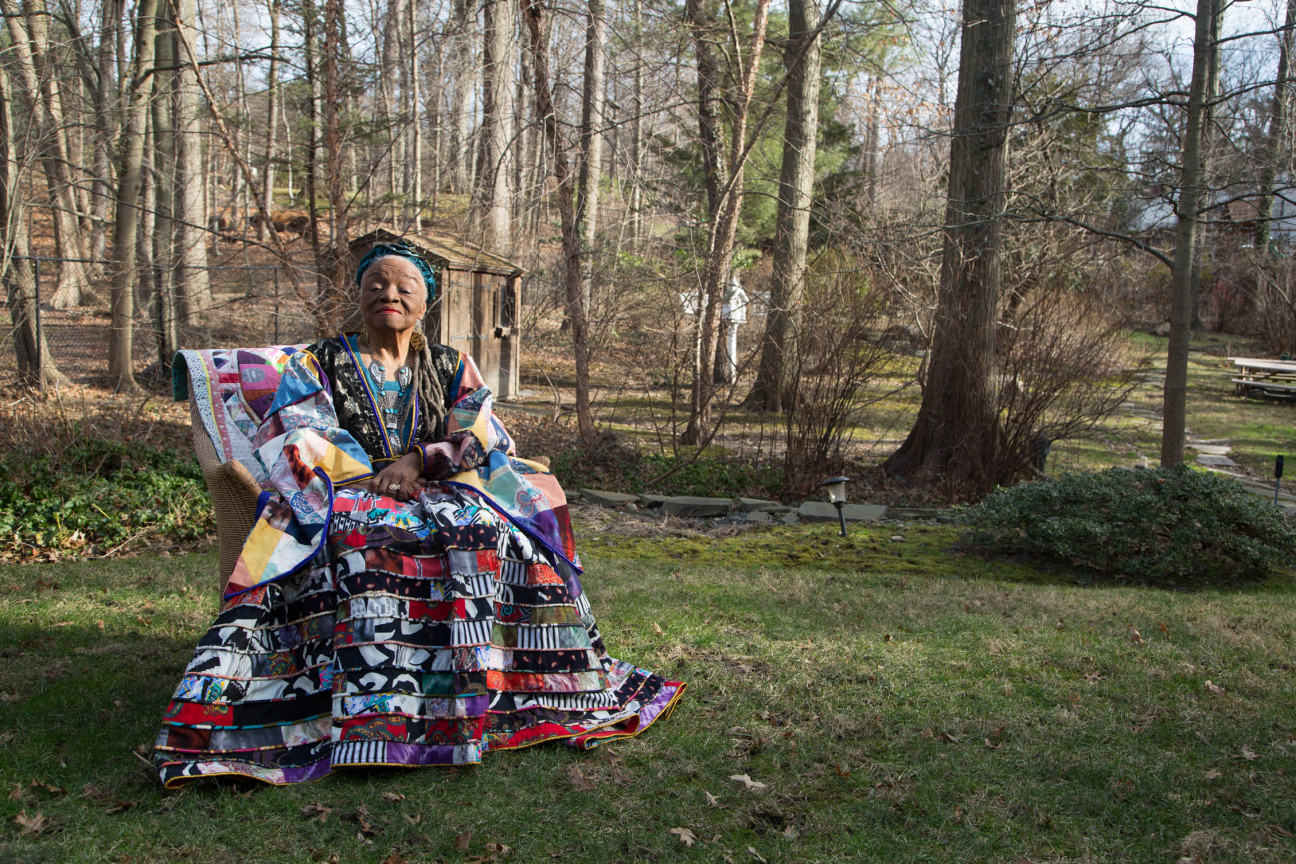 5. Faith Ringgold's Work is New Again
With its potent depictions of racial violence and Black empowerment becoming ever more relevant to mainstream conversations, the explicit political content in Faith Ringgold's early work is increasingly de rigueur. Meanwhile, the artist herself is preoccupied with depictions of aging and the universal human experience. "I'm fascinated with the possibilities of what that can be and what it could look like," Ringgold said in 2019. Throughout her work in 16 different mediums, the artist continually and thoroughly engages questions surrounding race and racism, womanhood and feminism, and her lifelong love of storytelling.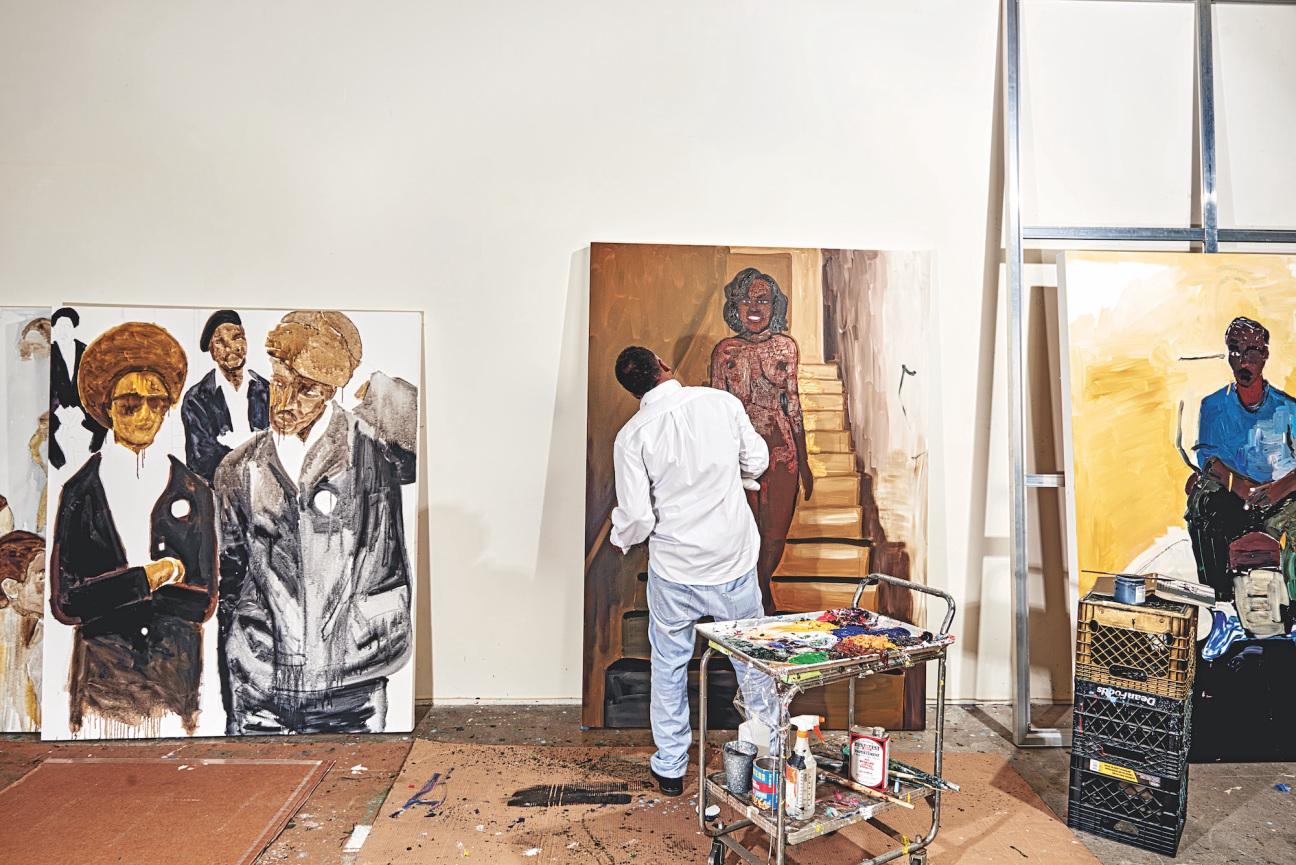 6. Artist Henry Taylor Takes Europe
A quarter century ago, Henry Taylor was working as a psychiatric technician, painting his schizophrenic and bipolar patients by day and making a name for himself in the Los Angeles art world—hawking works on cigarette packs and cereal boxes—by night. Once simply known as Chinatown (after the neighborhood he lived in), the artist gave a peak into his paint-stained studio full of complex characters in 2017.
7. Carrie Mae Weems Charges Forward
Carrie Mae Weems captures stories about class, power, and inequalities of race and gender. As an artist and photographer, she inserts herself into history to remind us that it is merely another story told by the victor, a tale that ignores those who were trampled, conquered, or forgotten. In her pictures, appropriations of archival footage or directed shoots, she asks hard questions about femininity, the Black experience, and more. "This isn't just about Black creative expression or artistic production. It has profound implications and is a major contribution to art and history," Weems said in 2016, speaking on the rise of Black contemporary artists.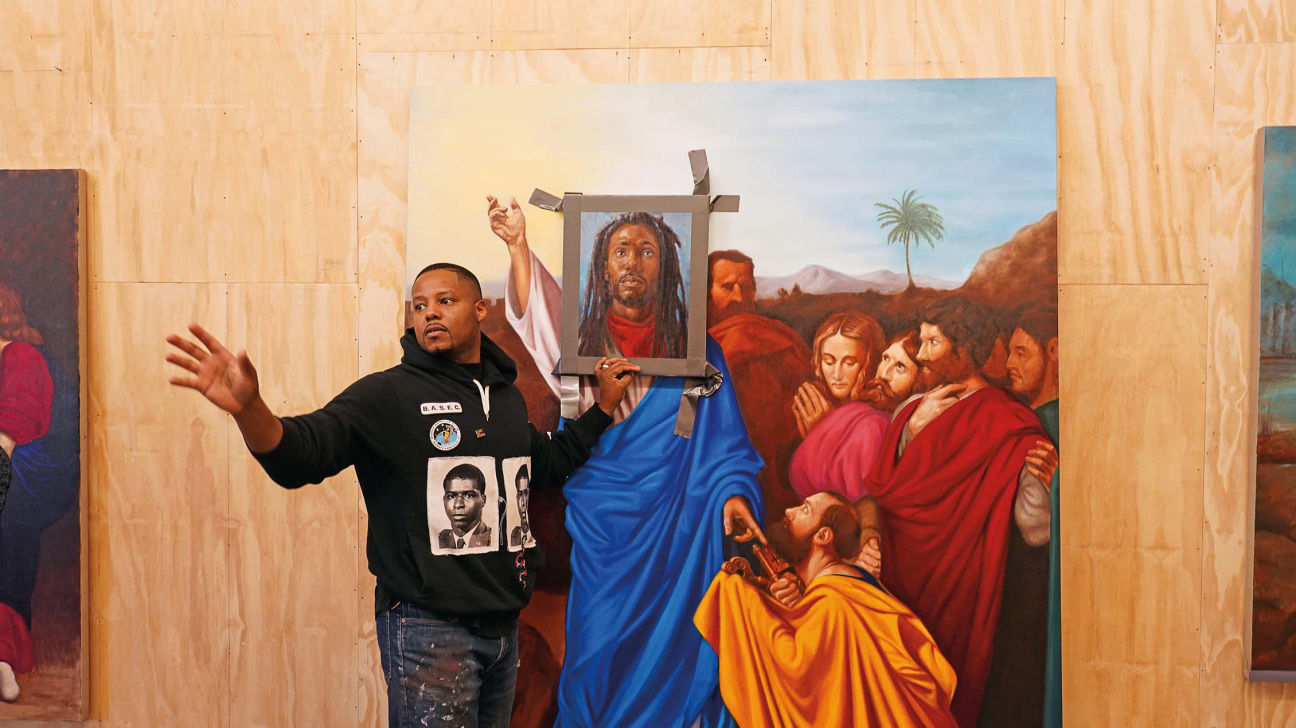 8. Titus Kaphar Paints With Eyes Wide Open
Famous for excising figures from a painting to focus on other characters in a composition—often taking a razor straight to the canvas—Titus Kaphar's work hovers between the second and third dimension. His painting for the 2020 TIME magazine cover, a Black mom holding the silhouette of her absent child, launched him into a stratosphere of fame and, as he received emails from grieving mothers, recognition. Aesthetics, he's said of his approach, often function like a Trojan Horse, beckoning viewers to open their hearts to difficult conversations about America's racial past and present. The artist dives into his process in this 2020 interview, captured at the moment of his ascent.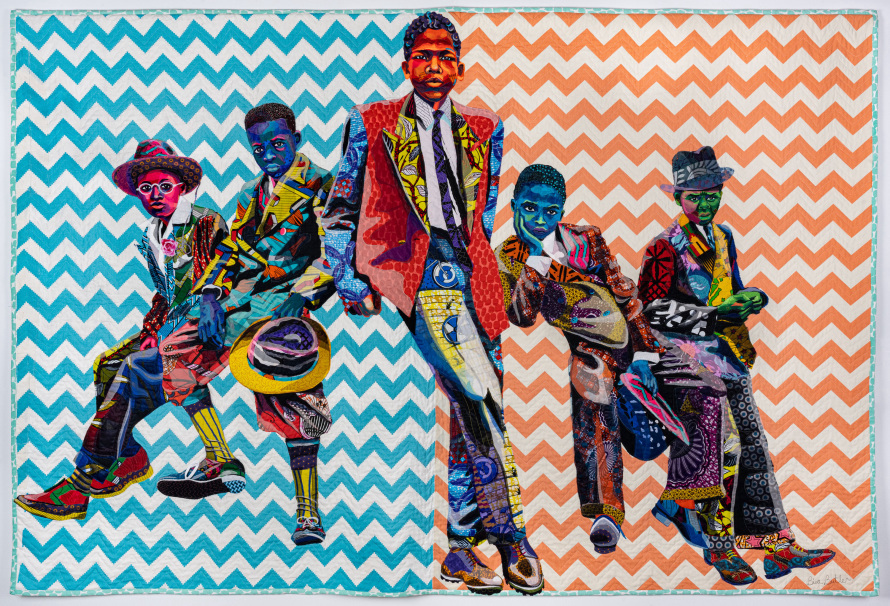 9. Bisa Butler Adds Vibrant Colors to Black Portraiture
"I wanted to stand out, but I also wanted to say something to the Black community. This piece was a love letter to them, it was me saying 'I am you,'" Bisa Butler remarked in 2022 of her work Southside Sunday Morning, the piece that launched her to widespread name recognition. While the artist is known for her celebrity quilts, the majority of her works feature unknown subjects. Despite the allure of virality, she continues stitching these love letters in color palattes inspired by the clothes of Ghanaian women as a way to rethread Black history, and represent her community the way she sees it.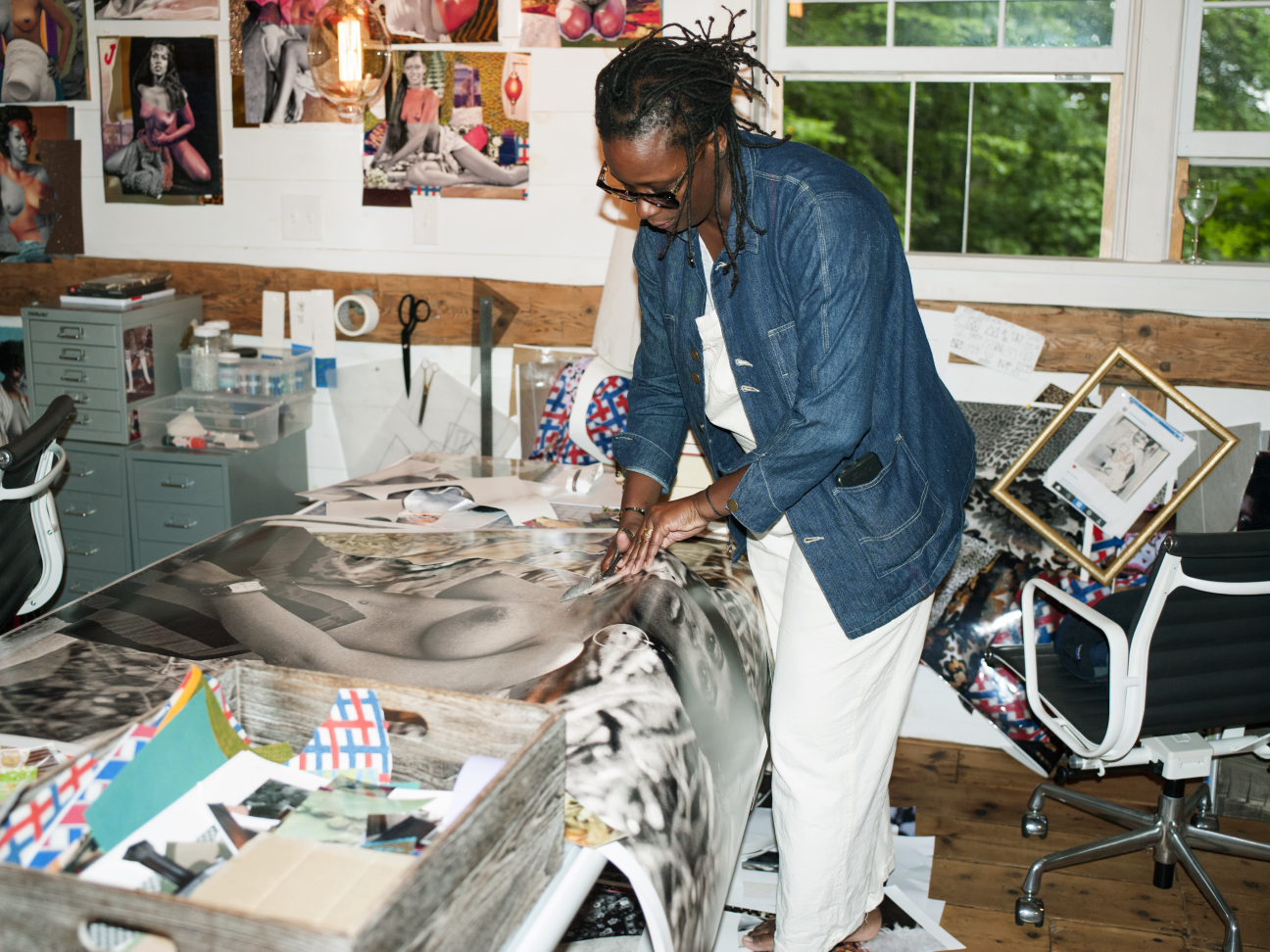 10. Artist Mickalene Thomas Opens Up Her Home and Studio
Spread across 12 television monitors, Mickalene Thomas's figure appears bit by bit in her 2016 installation Me As Muse—first her feet, then her breasts and left hand, her upper legs, torso, and head. Eventually her full form, in the pose of a classic reclining nude, stretches across the monitors. Known for her iconic rhinestone-studded portraits of Black women, this was the first piece in which the artist incorporated images of her own body alongside historical references, allowing current questions about representation and bodily autonomy to echo throughout. "I thought it would be interesting visually to place these images in relation to my own body because these are the images I grew up looking at—these notions of beauty," Thomas said in 2017.
11. Solange Knowles and Toyin Ojih Odutola Break Free of the White Cube
Solange Knowles and Toyini Ojih Odutola have been changing the conversation around what it means to take up space with each of their prescient releases. From meditative repetition to brightly colored walls, the friends and peers were put in conversation for this 2018 article, reflcting not just on their own practice but also the standard white museum box in which their work is contained. The meeting, held at The Noguchi Museum in New York, let Knowles and Ojih Odutola loose to discuss sound, architecture, and the creation a visual language.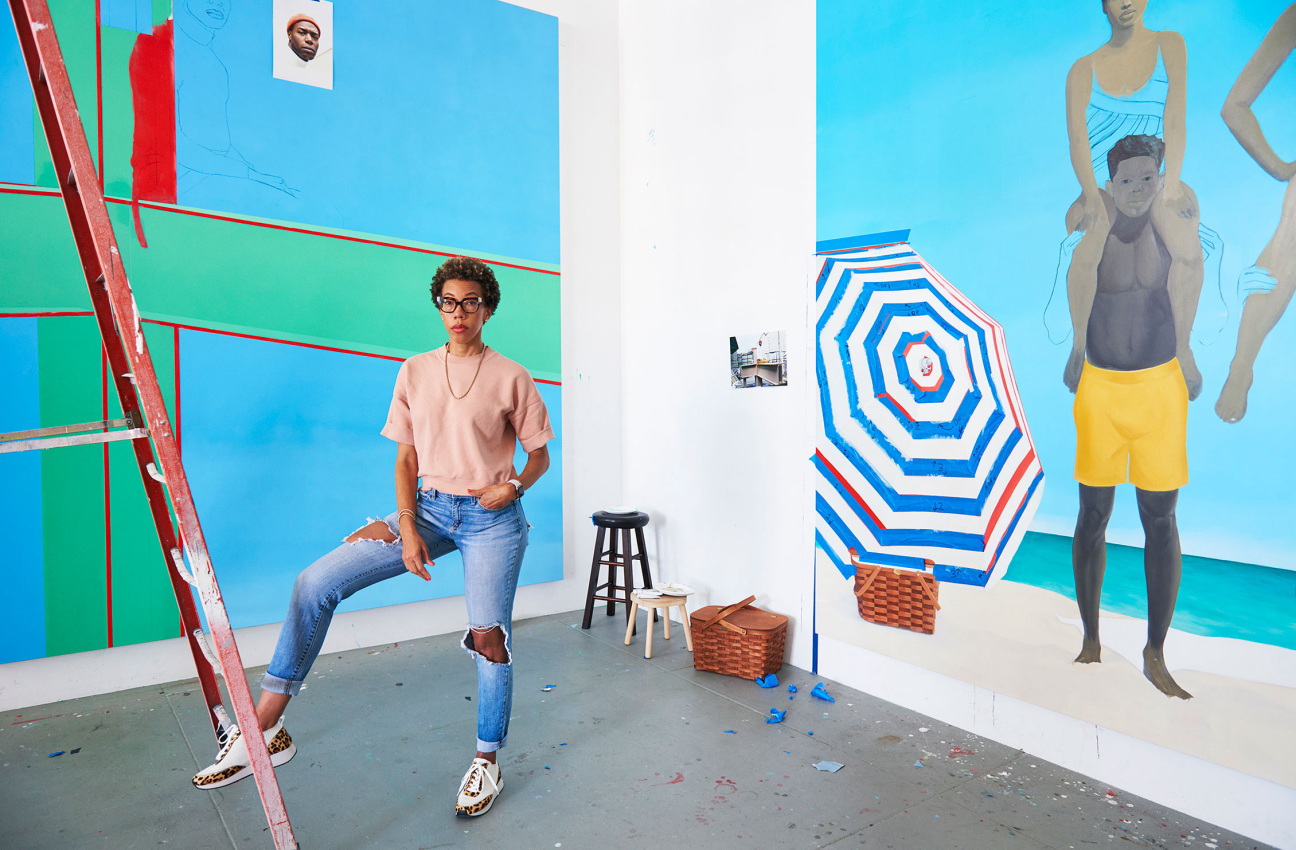 12. The American Realism of Painter Amy Sherald
Amy Sherald went from being known by art world insiders to being known by everyone, including sixth graders and the typically art-averse, after her portrait of Michelle Obama was revealed in 2018 to both widespread acclaim and debate. While the painter continues to grow her platform and the size of her canvases, her subjects aren't always larger than life. "When you study art history, you see Blackness represented in a certain kind of way. I'm painting everyday American people and the kinds of scenes that have not been painted into the American art canon," Sherald said in 2019. In her work, the artist looks to historical photography by Black Americans, filled with grace and survival despite the reality of Jim Crow and segregation, to find sweet, almost mundane, moments.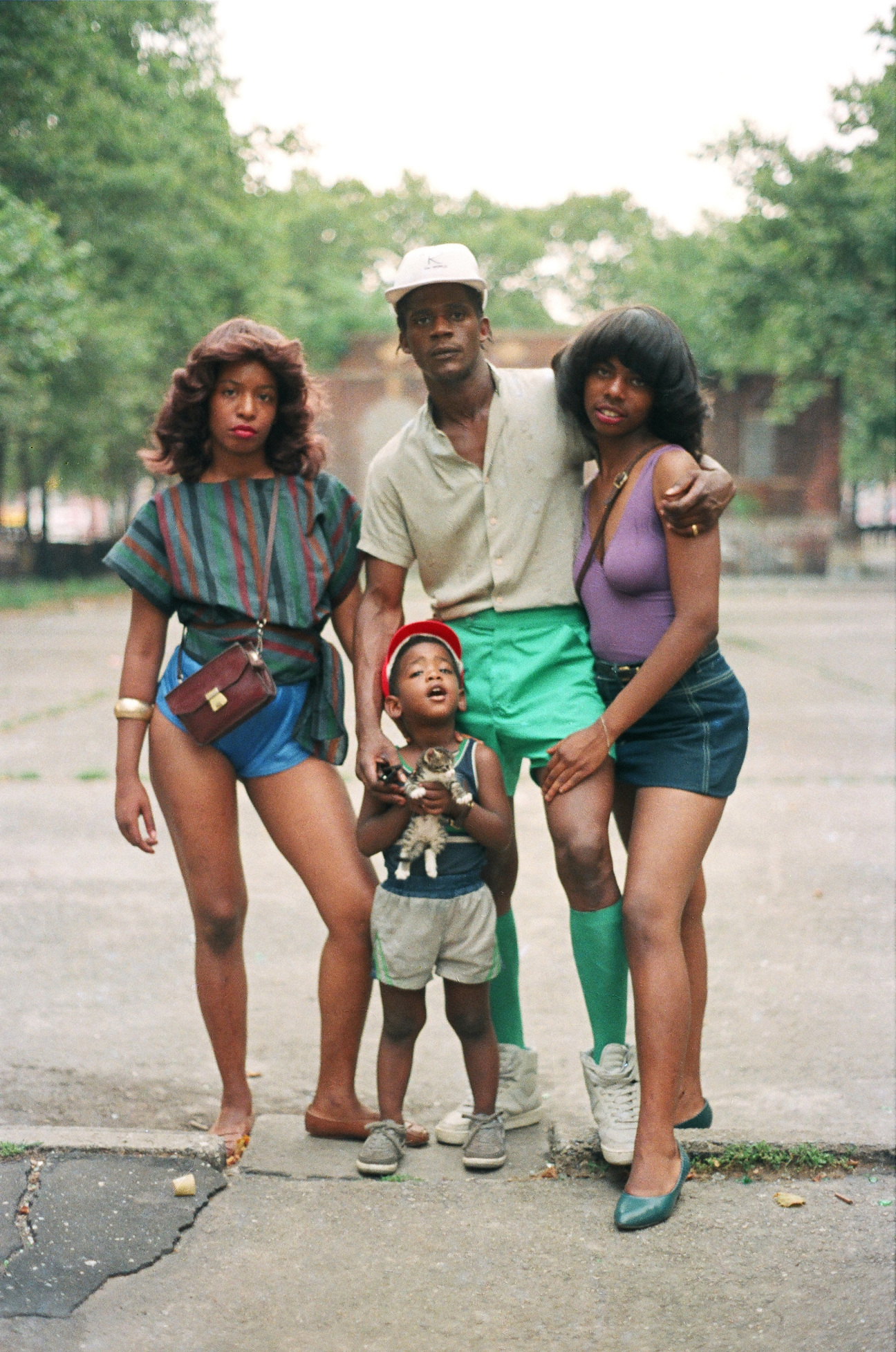 13. Jamel Shabazz Is a Healer Whose Magic Touch Is the Camera
With three simultaneous institutional exhibitions in 2022, including a survey focused on New York titled Eyes on the Street at the Bronx Museum of Art, CULTURED checked in with the man that has used art to spread love and connection. For the shows, Jamel Shabazz looked at his archive encompassing 40 years of work to find film negatives, recollections of darkrooms, and memories of his father telling him to shoot the streets of Brooklyn.