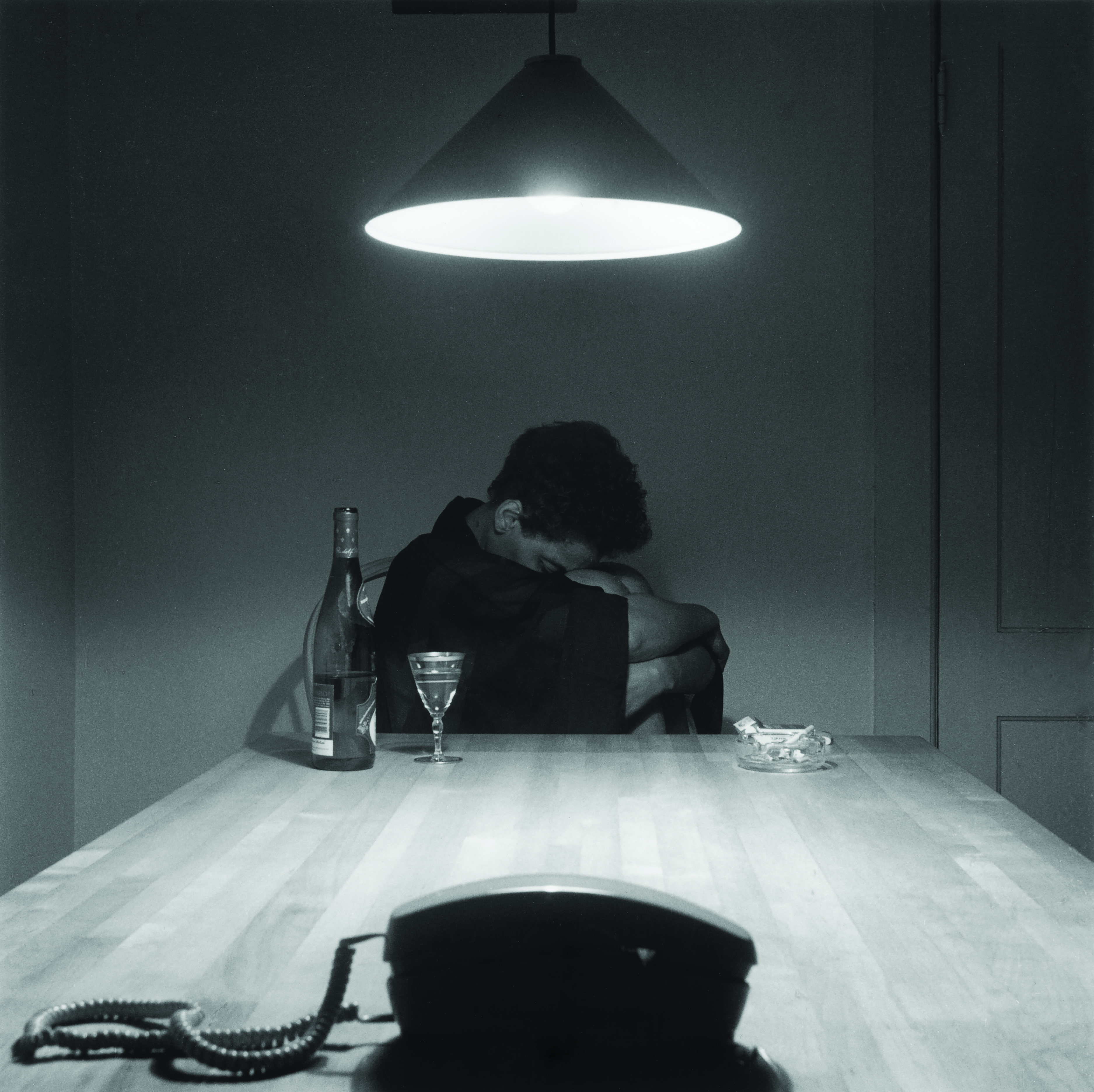 Carrie Mae Weems tells stories about class and power, about the inequalities of race and gender. She inserts herself into history to remind us that it is merely a fiction told by the victor, a tall tale that ignores those who were trampled upon. Weems casts new perspectives on the past, traveling through time in her photographs, films and performances to question what it means to be black, what it means to be female and what it means to be treated unfairly.
In person, Weems is coolly elegant and possesses one of the best voices in the business, all plum tones and poise. She came to the art world's attention in 1990 with her Kitchen Table Series, a suite of black-and-white narrative photographs in which she and other models enacted domestic scenes in a narrow and starkly lit room. The career-making project posited her as both Everywoman and specifically as an African-American woman. Other works such as From Here I Saw What Happened and I Cried (1995) show how photography can mold racism. In this series, she appropriated images of African-American subjects, including daguerreotypes of slaves in the American South that were commissioned in 1850 by the Swiss naturalist Louis Agassiz. She enlarged the works, colored them blood red and overlaid them with a narrative of song titles, literary references and folklore saying things like, "God Bless the Child," "some said you were the spitting image of evil" and "a Negroid type."
In recent years, recognition has come thick and fast: In 2012, she was awarded one of the first Medals of Art from the US Department of State; in the few years since 2013, she has been presented with a whopping 15 honors, including the much-coveted MacArthur Foundation "Genius" award. Her 2014 retrospective at the Guggenheim was, shockingly, the first exhibition the institution had ever devoted to a female African-American artist.
This summer, she will receive a National Artist Award from the Anderson Ranch Arts Center in Aspen. "I'm a lucky girl," Weems says. "There is nothing like being recognized by your colleagues and people in the field, especially considering the great landscape of artists we have."
The prizes don't change the way she thinks about her work, although "reputation affords you the opportunity to present the work consistently, which is one thing many artists lack." She likes working with other artists and uses her influence to create a platform. "You see it in the way she conducts her life," says Jack Shainman, her gallerist since 2008, who will be mounting an exhibition in October of mostly new work. "She's always engaged in projects that involve other voices besides her own. So many young artists tell me that, if not for Carrie, they wouldn't be an artist—she's a role model."
At the core of her art is a "deep interest in having engaged conversations around the meaning of our lives and times with a larger public, in achieving a complex dialogue," Weems says. "There resides in me a very intense drive to respond creatively to the world around me and to ask some of the difficult questions that lead me through the course of my life and which clarify the path for me, as an individual and as a women."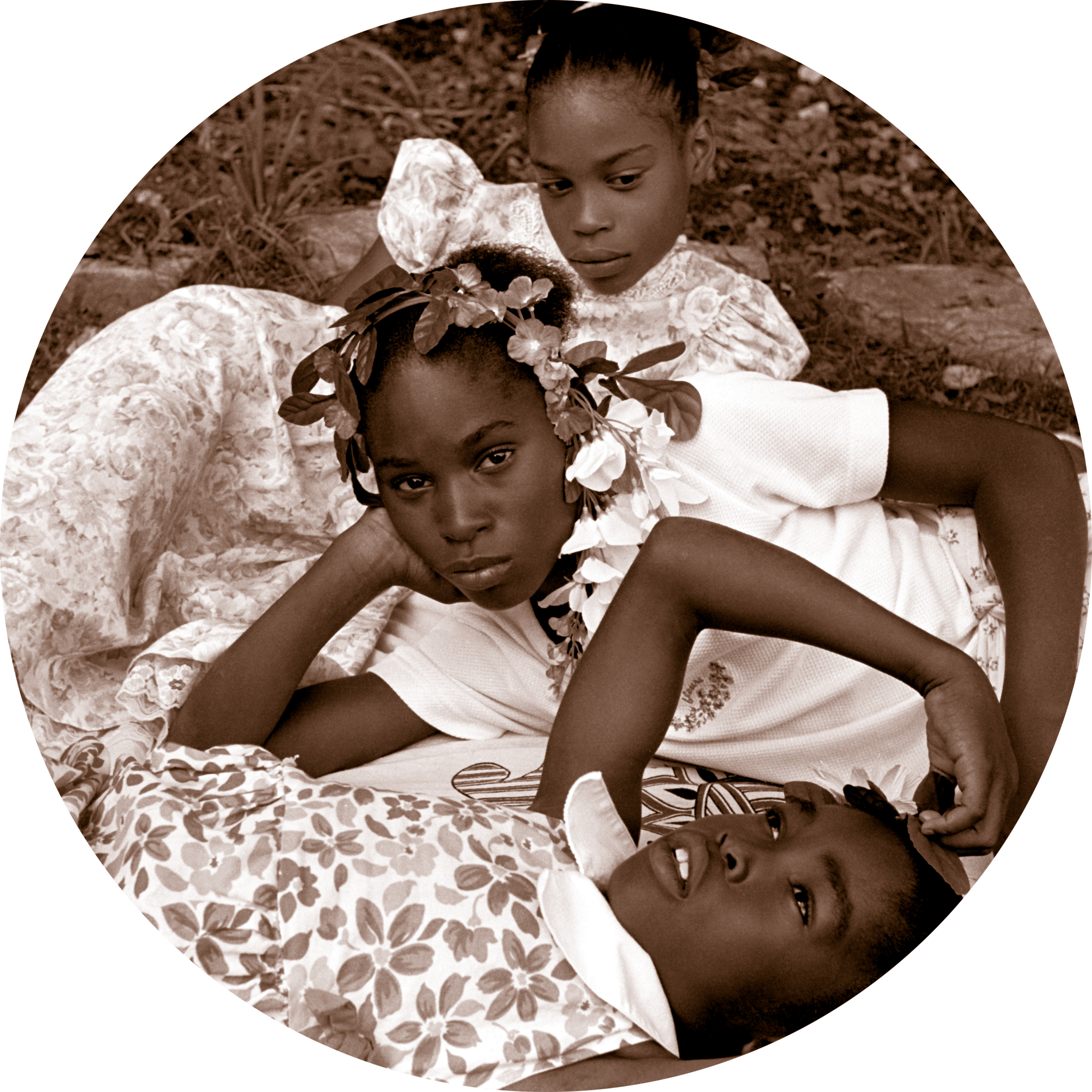 What really excites Weems is to see her work in context, she says: "It doesn't exist in a vacuum. It's part of the larger world of art and culture." Her work and that of other African-American artists is now the mainstream, no longer a sideshow. It is exhibited, discussed and sought after by a world that would previously have shunned it: "We are the first significant generation to create a substantial shift in the way contemporary art practice is understood," she says. "It occurred to me recently that I am amongst a group of artists who have reimagined and repositioned new possibilities within contemporary art practice. Artists like Mark Bradford, Theaster Gates, Kehinde Wiley, Mickalene Thomas, Lorna Simpson, have broken new ground in artmaking—this is phenomenal. We are a generation of artistic inventors.
"It's all about the time and place of your historic moment, and we've come along at a time when things are cracking open so we're responding to this shift economically, politically and culturally," she continues. "This isn't just about black creative expression or artistic production. It has profound implications and is a major contribution to art and history.
"I am thrilled to be part of a movement in this country—which will be a majority-minority country by the year 2020," she says. "It has great significance for the way culture is understood, and the work museums and galleries will have to show."