You wouldn't guess it with how steadily he has been securing projects, but multidisciplinary artist Blitz Bazawule turned to painting because he wanted something to do. Amidst his music performances; the 2020 release of Beyoncé's Black is King musical, which he codirected; the announcement of his 2022 novel and its limited television series; and research for his forthcoming film adaptation of The Color Purple, he felt the lull of the early stages of the pandemic. So Bazawule grabbed some canvases and painted until his work began to communicate. A few months later, "A Moment in Time" at UTA Artist Space in Los Angeles was born.
"As a kid I was most at peace drawing and painting," says Bazawule, who attributes his love of the mediums to a third-grade art class wherein afterwards his teacher rushed through traffic to hail his father's car and show him a drawing his son completed. "During the pandemic that was something I was really looking for... something to connect to myself."
On view through August 28 in Beverly Hills, "A Moment in Time" is the latest piece of Bazuwule's oeuvre that explores the global Black identity. The solo exhibition features paintings that were inspired by black and white photos from Bazawule's memories and a specific one of a woman that he found at a marketplace in Morocco while on tour with his band. The snapshots are painted onto Bazawule's canvases as foreground, held up by a hand against a modern-day background. The resulting artworks are reminders of how our most intimate past memories find their space in the present.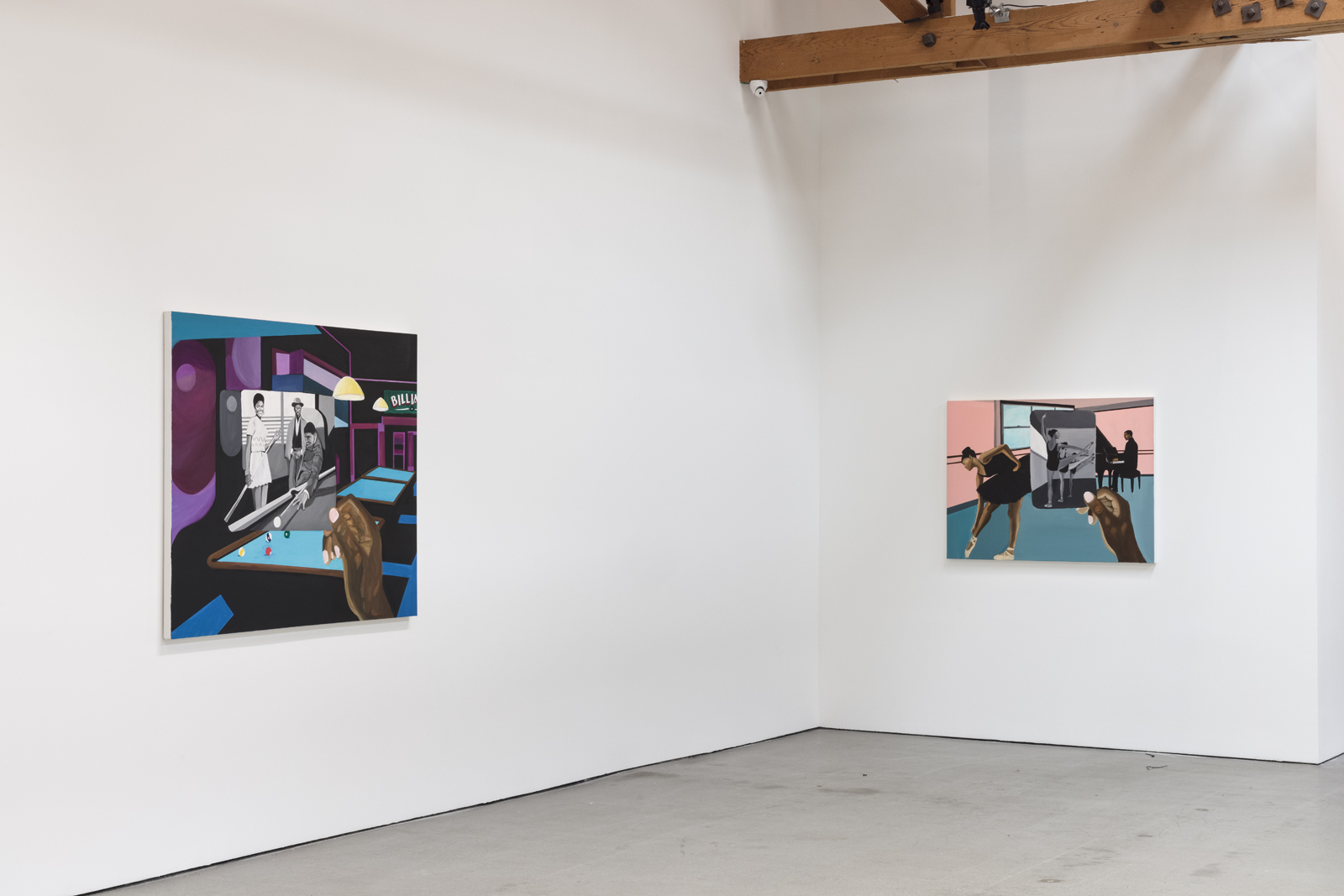 Because Bazawule's previous works are expressions of narrative-driven magic realism, his use of vibrant, here-on-Earth colors and lines in "A Moment in Time" is a welcome invitation to see the magic in our everyday temporal constructs, too. The tattered old photographs line up seamlessly against backdrops of subways (bustling as ever), the baseball field (the rules of the game are always the same) and the boxing gym (gritty then, gritty now). Bazawule captures the comfort of being in spaces where things simply haven't changed.
"A Moment in Time" specifically reflects on the African diasporic relationship to the temporality of the world. Just a gallery room away from Bazawule's paintings lies an immersive example in motion—live footage of a blues musician is projected over a painting of a recording artist in a contemporary studio. Halfway in, the old video finds new life as a sample in a trap music beat, effortlessly pulled into the present day as the seated recording artist lays down his track on the guitar. What are hip hop samples if not cyclical reminders of where Black artists have made indelible contributions to Western music?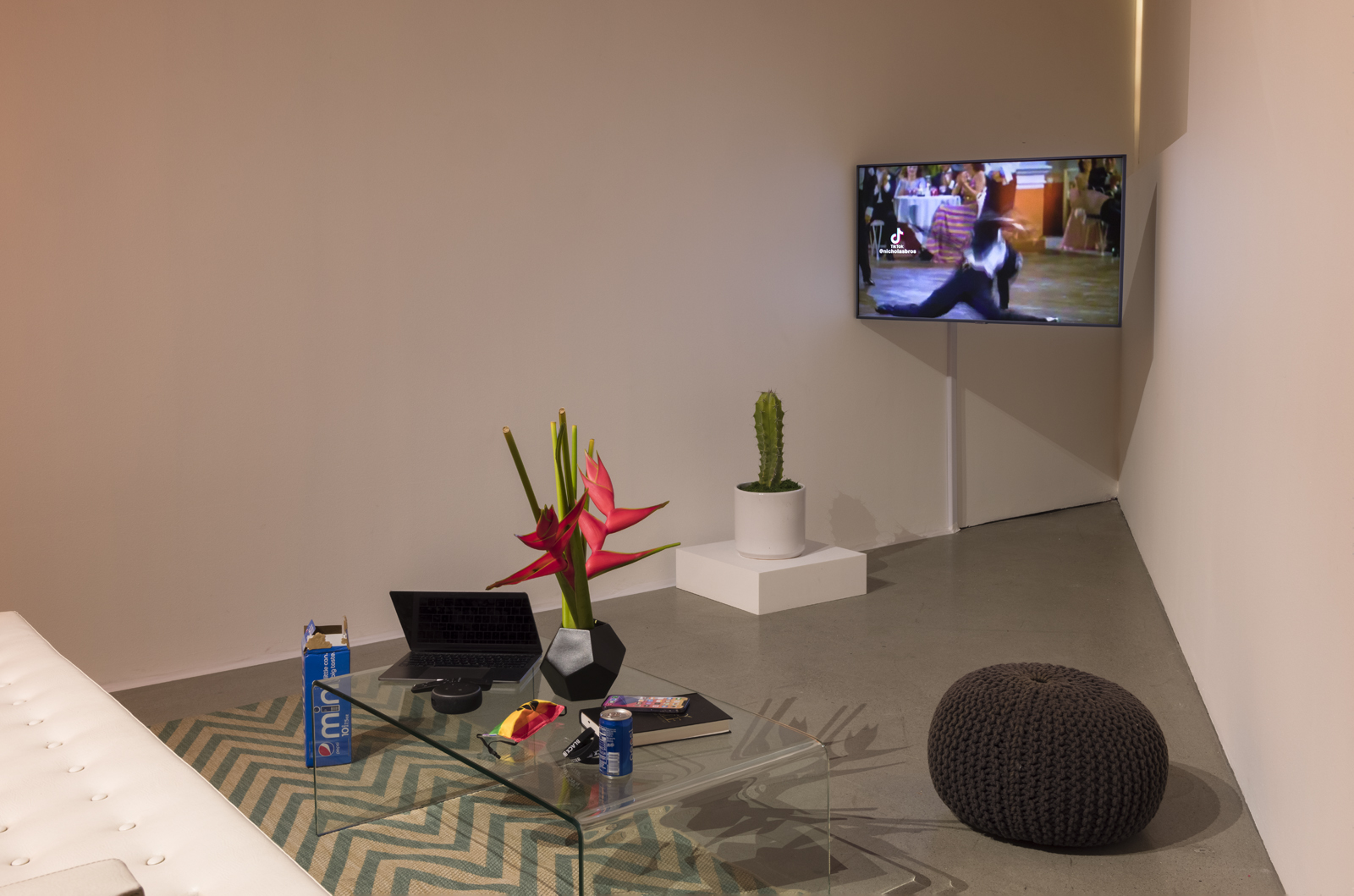 The final gallery in "A Moment in Time" is Bazawule's installation of two living rooms juxtaposed in seemingly stark contrast. One is a family area decorated like that of a midcentury home with a green shag rug and a kitschy patterned couch with matching wallpaper to boot; the other is a modern-day spatial exercise in minimalism, furnished with items like a sleek acrylic table, a flat screen TV and ring-light-white fixtures. However, the installation brims with analogies. A Nicholas Brothers performance is being Airplayed from TikTok to the TV, but a montage of TikTok dance videos blares through the wooden television box on the other side. The ringing sound of a rotary phone collides in the room with intermittent "dings'' that signal iPhone notifications. A Black Lives Matter and Pride mask sits on the table alongside Jenna Wortham and Kimberly Drew's Black Futures, a Tupac prayer candle and a Coke can. On the other table: Gordon Parks: The New Tide, Early Work, a Jesus Christ prayer candle and a Coke bottle. A Black Panther Party poster hangs on the wall.
An archivist at heart, Bazawule recognizes that years of collecting images and storyboarding have taught him that every creative practice finds its purpose and tends to influence future works. In fact, much of the living room installation is the materialization of his initial research for the 2023 The Color Purple movie-musical—a first edition of the film, which the artist is directing.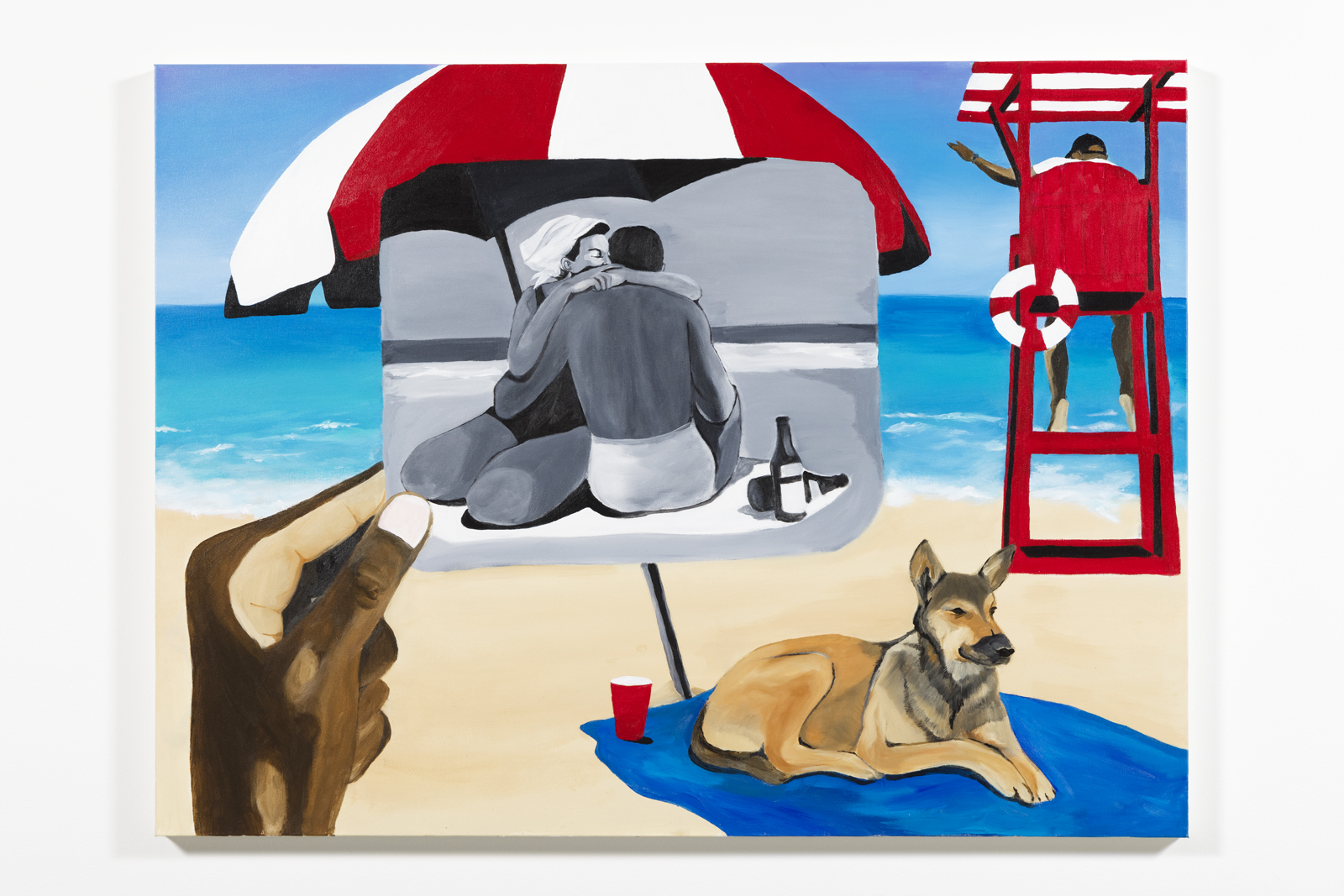 "I'm never approaching my artistic endeavors as silos," he says. "I always think about them from a place of continuity. My works are always a regeneration of my creative endeavor."
Painting was the first art form that Bazawule loved. The practice reminds him just how great the commitment must be to capture a specific frame by hand. Bazawule believes this discipline makes him a stronger filmmaker. Not one to be pigeonholed to just one medium, he takes what he needs from one practice to excel in another. "We were never supposed to be one thing," Bazawule says. "We never are."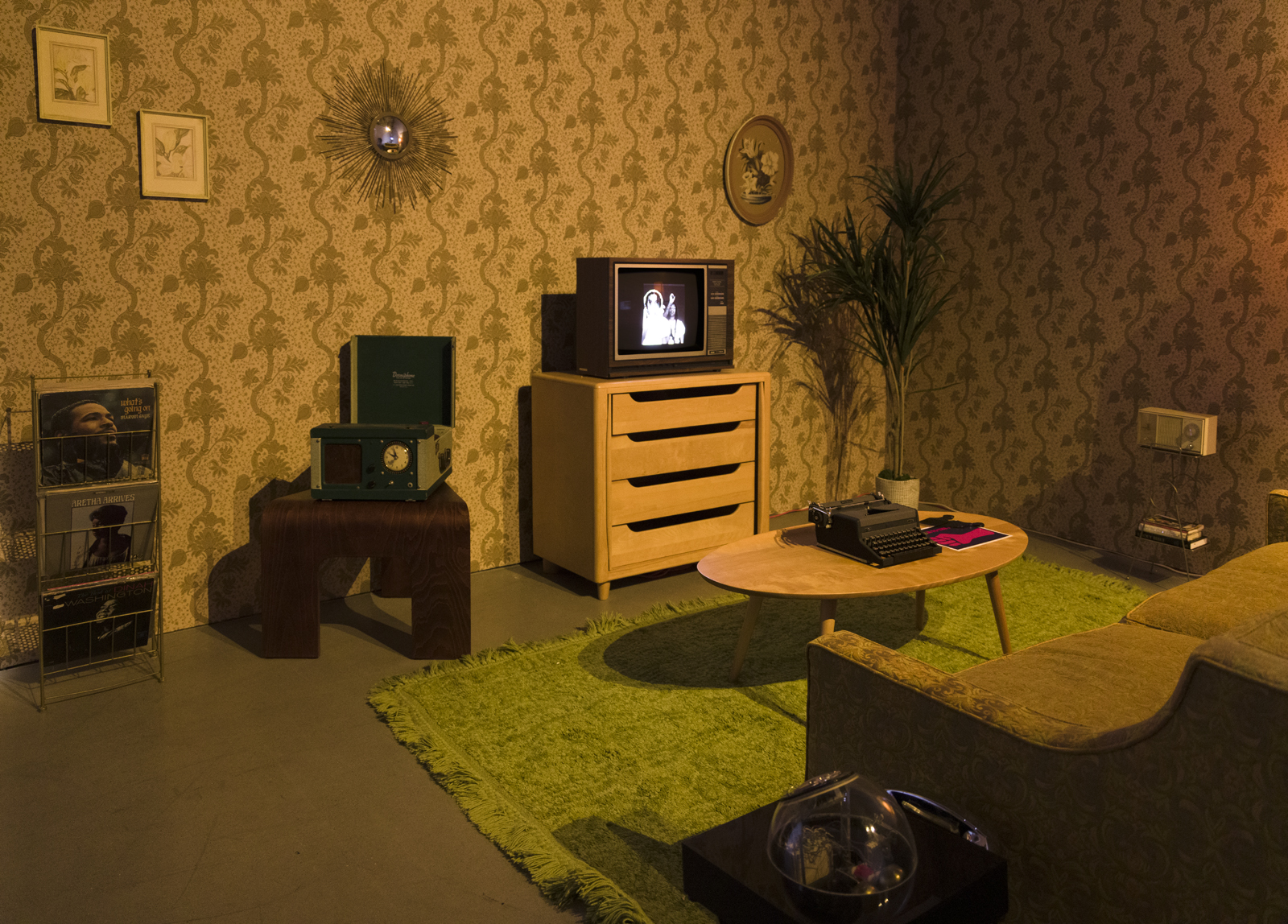 Craving more culture? Sign up to receive the Cultured newsletter, a biweekly guide to what's new and what's next in art, architecture, design and more.