Dominique Clayton: How did you begin to build your own collection?
Notoya Green: Our collection really evolved over time. In the beginning, we just bought pieces we thought were going to look good in our home. We kept it simple. We bought mostly contemporary art and I was particularly drawn to pieces that were fun and colorful. Then we started to focus more on the names of the artists and tried to get those pieces we thought would either hold their value or appreciate over time. Then we switched up again and decided to focus on Black artists. Now it's a combination of all the above. But the thing that I focus on most is whether I truly love the piece. Before buying, I ask myself if I am attracted to its beauty. Do I like the colors? Does it make me happy? Am I inspired by it and can I see myself looking at it every day?
DC: What was the first piece you purchased?
NG: The first piece we purchased came from a gallery in Tribeca. It was huge, fit perfectly on our wall and was our big statement piece for a long time.
DC: Do you have a defining theme to your collection?
NG: Contemporary art is definitely a defining theme but as our collection grows, work specifically from Black artists is starting to define it more and more.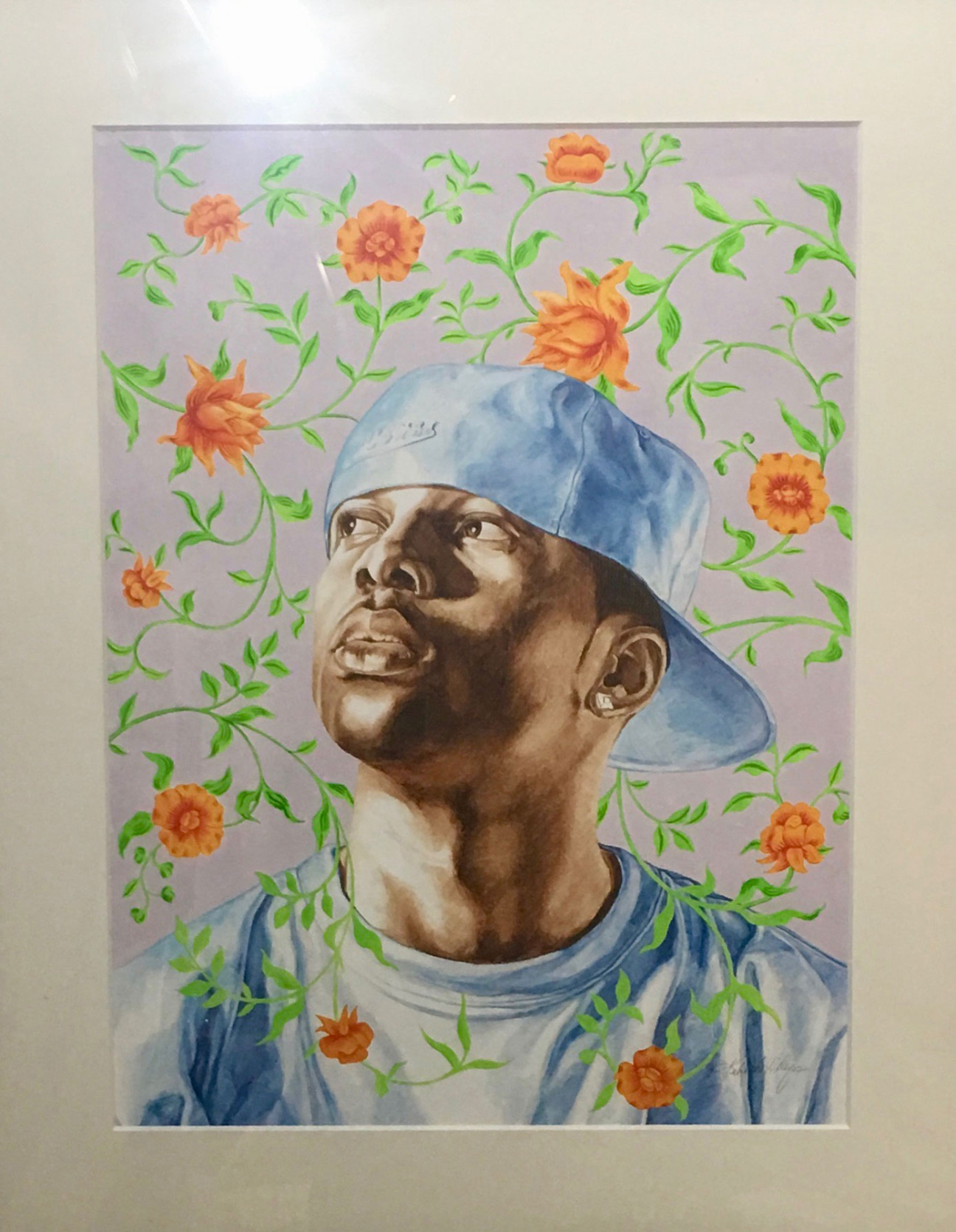 DC: What artists are inspiring you right now?
NG: Rashid Johnson, for sure. I learned about him from friends and love his work. I especially love his "Anxious Man" series.
DC: Does the marketplace help your discovery?
NG: Somewhat. I definitely look at the marketplace when trying to figure out pricing. I try not to use it to determine if I should buy a work or not. I'm at a stage where I'm really trying to buy pieces because I love them and not because the market says I should love them. I want to buy something I am going to love forever whether it appreciates in value or not.
DC: What are your trusted methods for discovering new artists?
NG: I am fortunate to have a lot of friends in the art world who help me to learn about new artists. I feel like they always have their pulse on whose work I should follow more closely. I also go to art events, from galleries to events featuring local artists.
DC: What is the next piece on your radar?
NG: A Rashid Johnson piece. I also want another Mickalene Thomas. I've been picturing it in my head where I'm going to hang the pieces so I'm optimistic that it's going to happen for me.
DC: What is the last piece you purchased?
NG: A piece by a Sag Harbor artist Claude Williams.
DC: What is the one piece that got away?
NG: A Kehinde Wiley. We bought one through a gallery from a seller who at the time had two of his pieces. Looking back, I wish we had offered to buy both. They were both from 2007 and selling at really good prices. Had we bought both it would have been the coup of a lifetime. It was the Wiley piece that we bought, though, that really opened my eyes to art in a whole new way. Every time I had a bad day, I would look up at it and my day would instantly get better. Suddenly things weren't so bad. It was that moment that art went from filling a space on my walls to adding to life spiritually and emotionally.