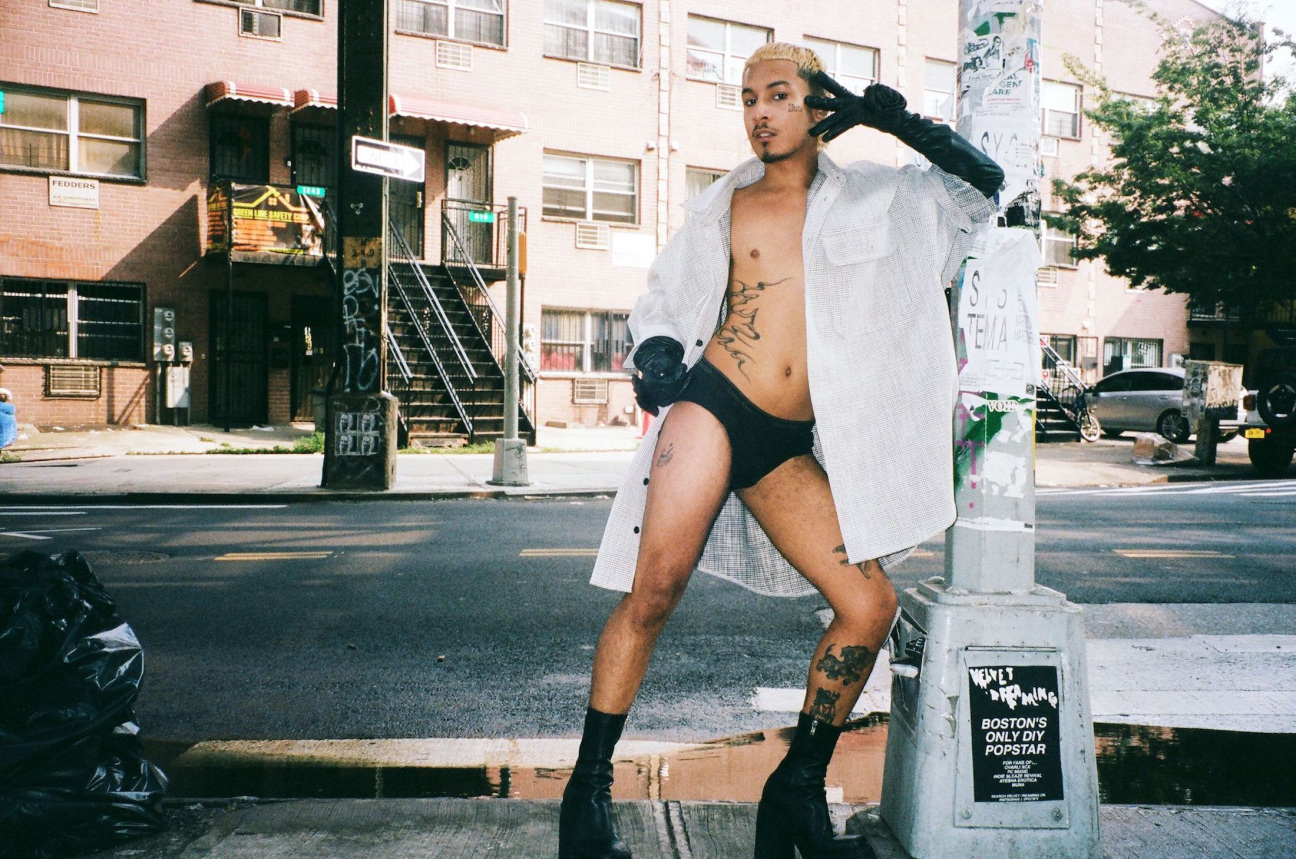 "I grew up in a mix of graffiti and first-generation New Yorkers," says Maxwell Vice. The artist, who was raised along the Bushwick-Ridgewood border, knows the city's topography in their bones. They're one of its self-appointed, boots-on-the-ground historians—both mourning and honoring the rituals of its longstanding communities through a practice that includes photography, DJing, performance, modeling, and writing.
"Some people see it as 'the ghetto,' but my neighborhood holds so much cultural wealth," they say. This environment instilled a reverence for the glory of grime and high-octane excess in Vice, who often shoots against a backdrop of rusty subway pillars, rickety scaffolding, and gum-smeared pavement. "Minimalism is so European and simple," the image-maker says, reclining on the bed in their Bushwick apartment. "I value dirt."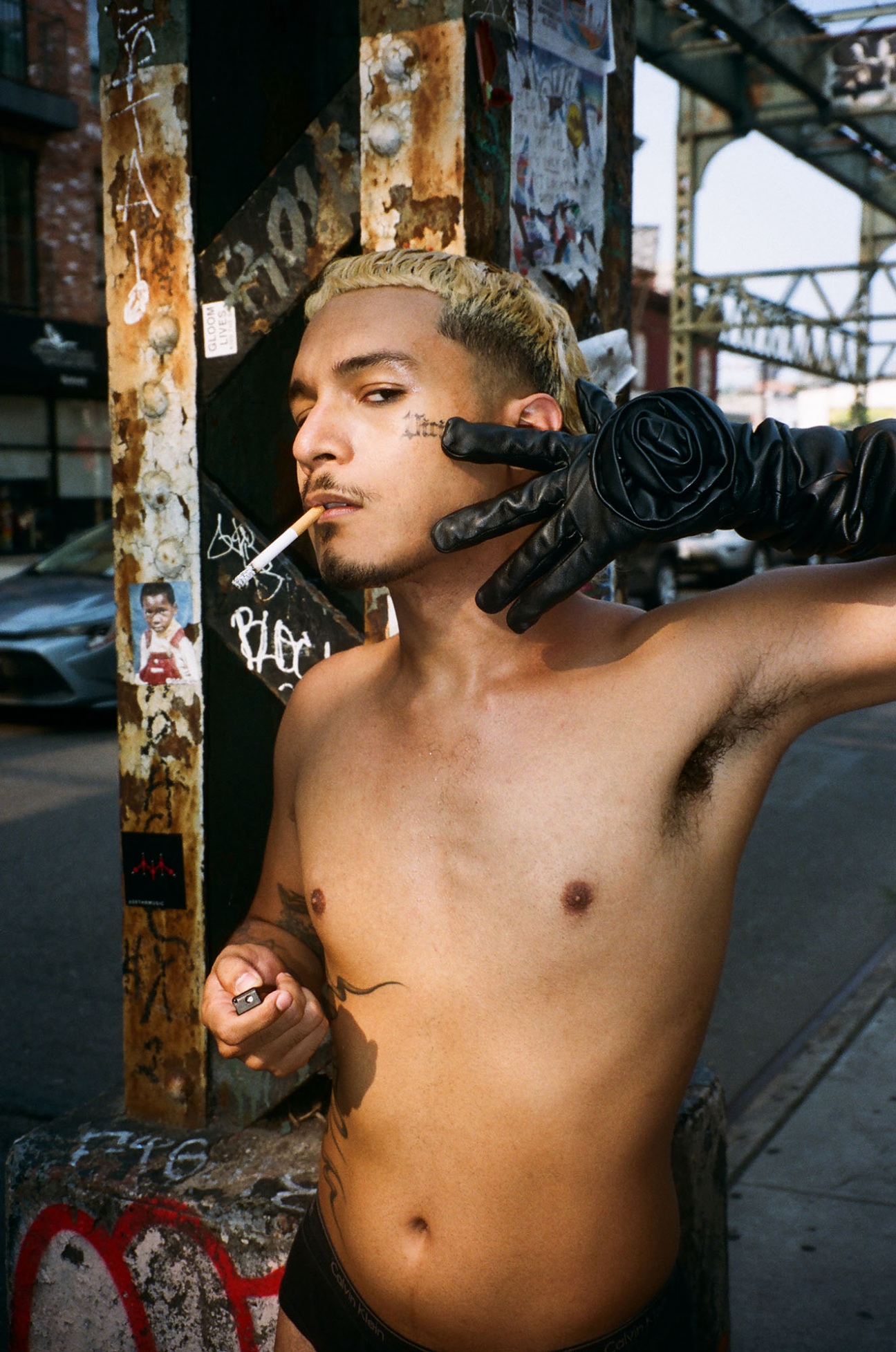 Vice is more than a documentarian of the city that raised them—although they certainly are that. "A lot of people in my generation see electronics as a distraction. I utilize mine as a community expander," they explain. A denizen of Brooklyn's underground club scene, Vice organizes queer BIPOC events; fundraises for vulnerable members of their community; posts open casting calls on Instagram for queer, first-generation models; and calls out hypocrisy in the industry circles that have become their adopted home. "I've developed a reputation online as a bit of a fashion villain, if you will," they say with a shrug. "People love New York, but no one likes to support the New Yorker. People love queerness, but no one wants to book the queer person."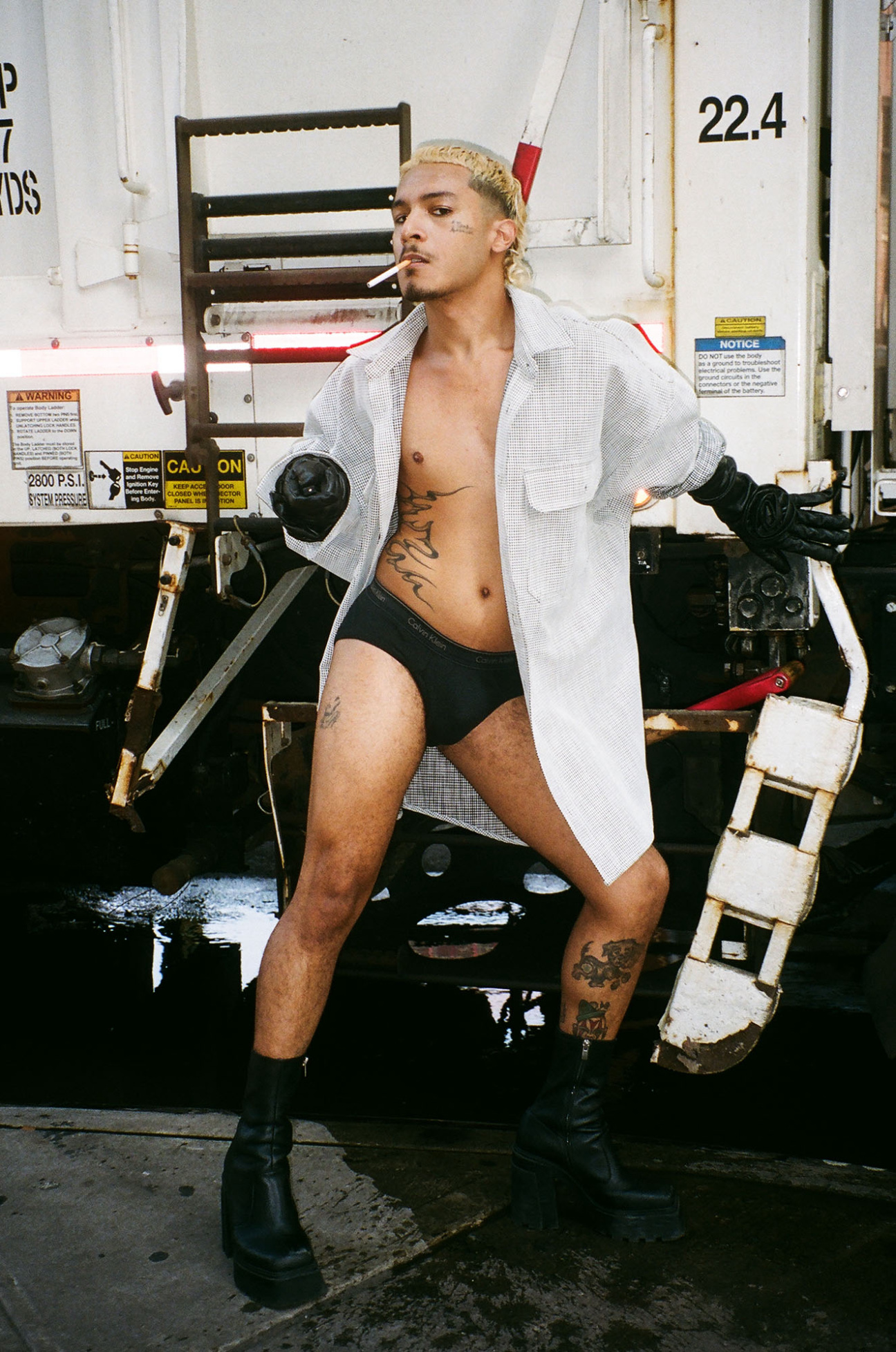 This bold, outsider exuberance has caught the attention of designers like Raul Lopez, Willy Chavarria, Shayne Oliver, and Telfar Clemens, who have entrusted the young polymath to iterate on their creative visions as a photographer and muse. "The best queer brown designers in the world have taken me under their wing," says Vice, awestruck. "They call me their niece."
This support has bolstered the photographer, who has since shot for publications including Vogue, Interview, and Office. But above all, it has given them a platform to capture communities whose stories might otherwise be lost. "I'm creating this archive of images that feels true, but also offers hope. I'm Dominican, Puerto Rican, and Chinese, but I don't have any photos from the homeland. I'm queer, but there's so little documentation of queer and trans bodies from our perspective."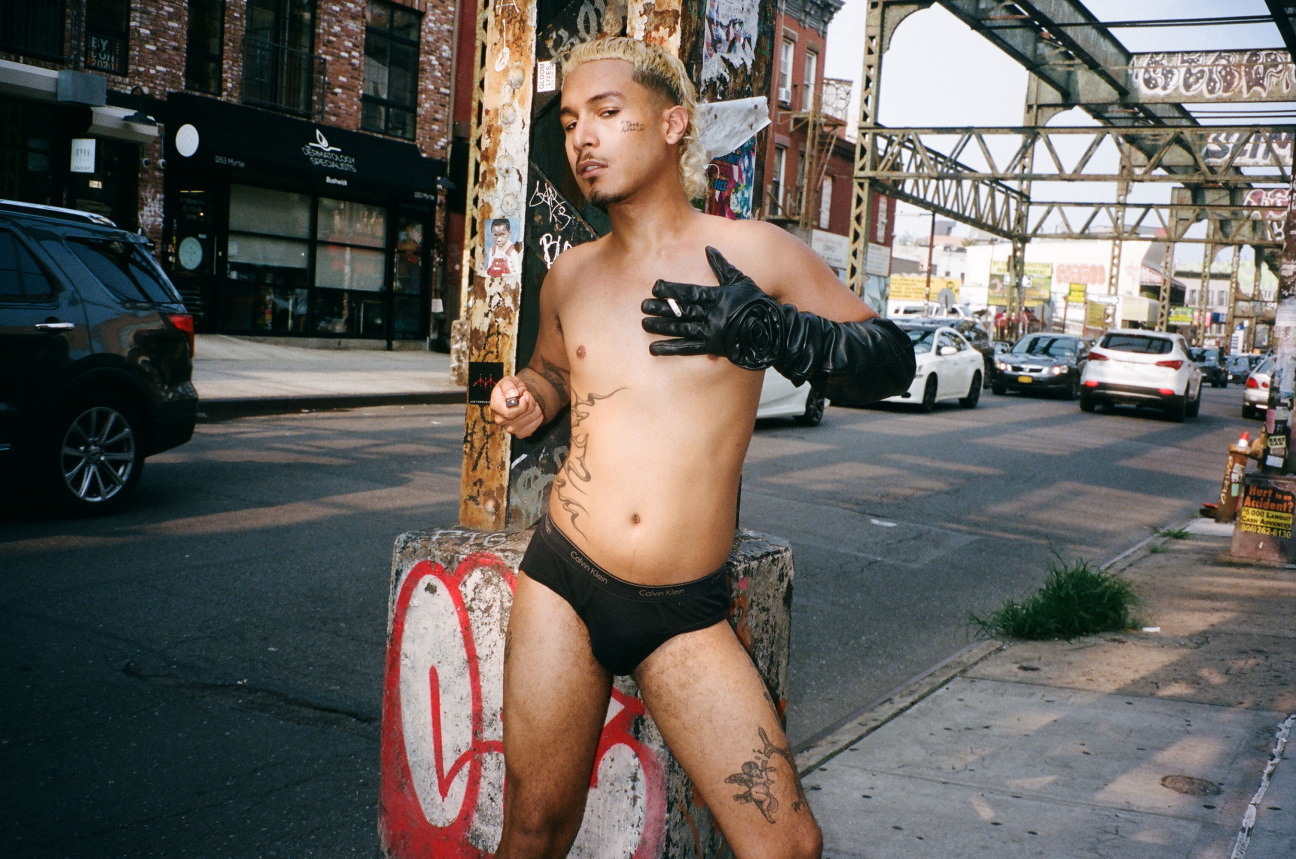 More and more, fashion editorials and campaigns are paying the bills, but Vice resists the prospect of being confined to a single medium. "I'm making more money from it—but it's not more of who I am. Until the day I die, I am focused on artistic expression and my people," they say, one hand absentmindedly grazing the dense mesh of Polaroids on the wall behind them. "Even if I start whittling chairs, they're gonna be chairs inspired by Black, brown, and trans beauty."
Want to meet more rising stars? See CULTURED's full list of 2023 Young Photographers here.