This interview is part of CULTURED's 2023 Young Curators list.
Jacoba Urist: You are the inaugural ISLAA Curatorial Fellow at the New Museum, in partnership with the Institute for Studies on Latin American Art, which supports emerging curators dedicated to Latin American and Latinx art. How would you describe your journey there?
Bernardo Mosqueira: I was 21 years old when I curated my first show. Since then, I've been working at different institutions. I was part of the curatorial team of Galeria de Arte Ibeu for five years, which was a very experimental and important institution in Rio de Janeiro. In 2015, I started developing Solar dos Abacaxis [as an artistic director], a project that started literally from zero and now is the most active and important nonprofit art space in Rio.
At Solar, we did almost 50 shows in the past eight years. In 2019, I decided to do a master's at the Center for Curatorial Studies at Bard College. I moved straight from Rio to upstate New York, which was a very radical decision. After two years there, I moved to New York City, and started working at the New Museum a month later. Over the past two years, I've curated or co-curated seven projects there. It's been a very prolific period at the institution.
Urist: What is the overarching theme of your curatorial practice?
Mosqueira: I've been working a lot to build bridges between Brazil and all of the territories in the Global South. I work with a lot of artists from Latin America, Africa, the Middle East, and Southeast Asia, which is actually very hard to do. There aren't many institutions in Brazil showing contemporary art from these regions. Now that I've moved to New York, it's been very important for me to try to change the way that artists from the Global South are portrayed and categorized. I'm trying to identify the different forms of violence that artists from the Global South have to endure in order to live, to work, and to show here.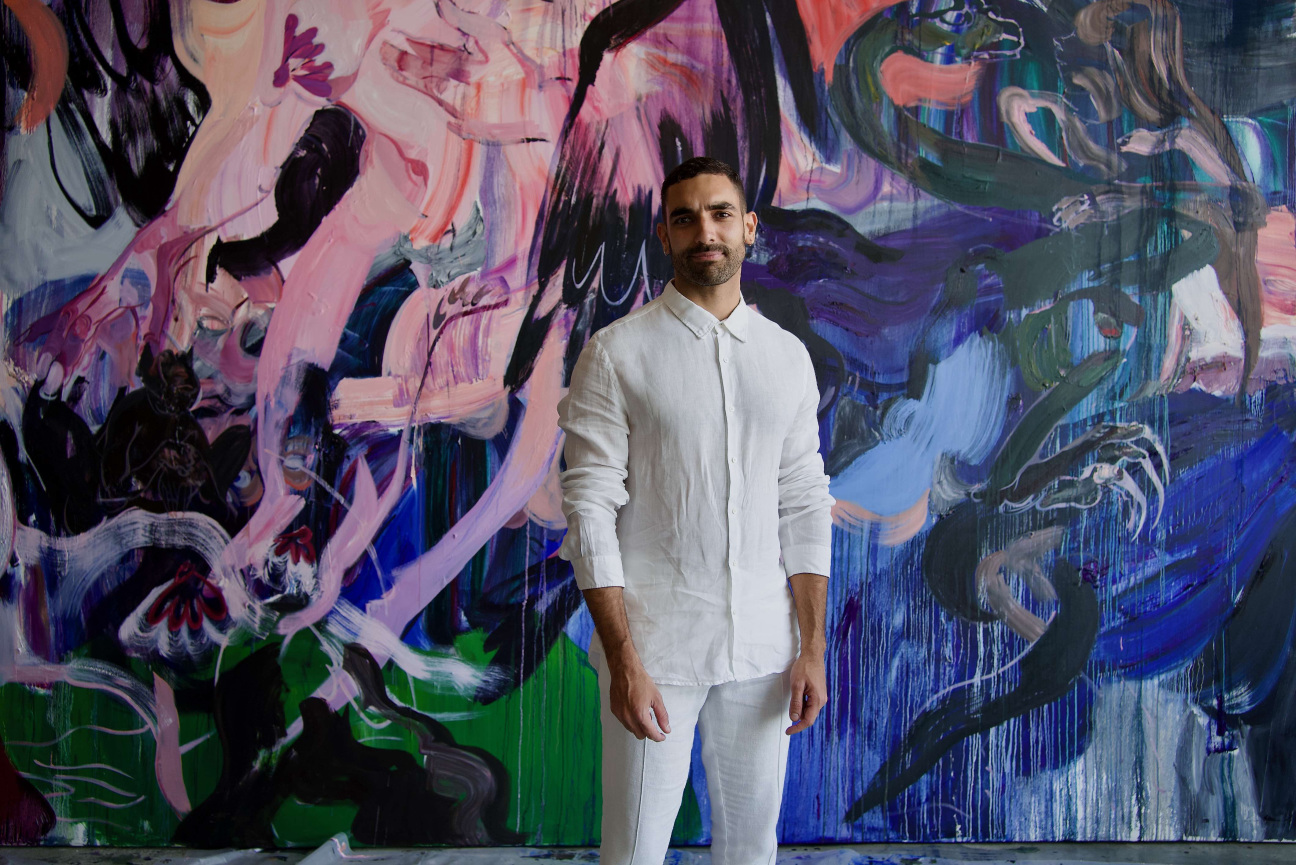 Urist: Can you describe a recent show that embodies this ethos?
Mosqueira: One was a 2022 group show that I co-curated with Mariano López Seoane at the Institute for Studies on Latin American Art called "Eros Rising: Visions of the Erotic in Latin American Art," in which we selected works from ISLAA's gigantic collection of Latin American art, from the 1950s until now. We also commissioned a whole new group of acquisitions to the collection that were all made in the last several years. We had some very important names for Latin American art history, such as Artur Barrio, David Lamelas, and Feliciano Centurión. We added very radical artists too: Wynnie Mynerva from Peru, La Chola Poblete from Argentina, and Castiel Vitorino Brasileiro from Brazil. It was unique, trying to reshape the most conventional narrative about Latin American art.
Another one was Daniel Lie's "Unnamed Entities," [2022], at the New Museum, the artist's first solo exhibition in the United States. It was a big installation, made with natural materials. There were plants sprouting and rotting, mushrooms growing and decaying; the smells, the color, and the shapes were constantly changing. It was strange and spiritually powerful: How can we think about life and death in nonbinary ways?
For more interviews with CULTURED's 2023 Young Curators, check out our conversations with Zoe Lukov, Stephanie Seidel, and Ashton Cooper.