From the age of 15, Elliott Barnes knew he would one day live in Paris. The Los Angeles-born, Cornell-educated architect left for France in 1987—just two years after earning his master's in Architecture and Urban Design—to join, and later direct, the office of celebrated designer Andrée Putman. Today the Francophile runs his own design company—overseeing sought-after projects ranging from private residences and retail centers to hospitality groups and jazz clubs. Since the launch of his namesake firm in 2004, Barnes's expert use of light, paired with his ability to leverage unique materials, has cemented his reputation as a go-to for exclusive, high-end spaces.
"You can design a house, or you can craft a home," Barnes explains. The ability to perceive nuance carries equal weight when building an art collection—a more recent endeavor for the designer and his family. The architect now plays an active role in his family's collection, The Barnes Contemporary (BC), an ongoing nonprofit initiative that supports artists from the African diaspora while showcasing subject-specific works that align with the Barnes family history. Since its inception, Barnes has worked to grow the BC into a body of works designed to erase artistic racial categorization.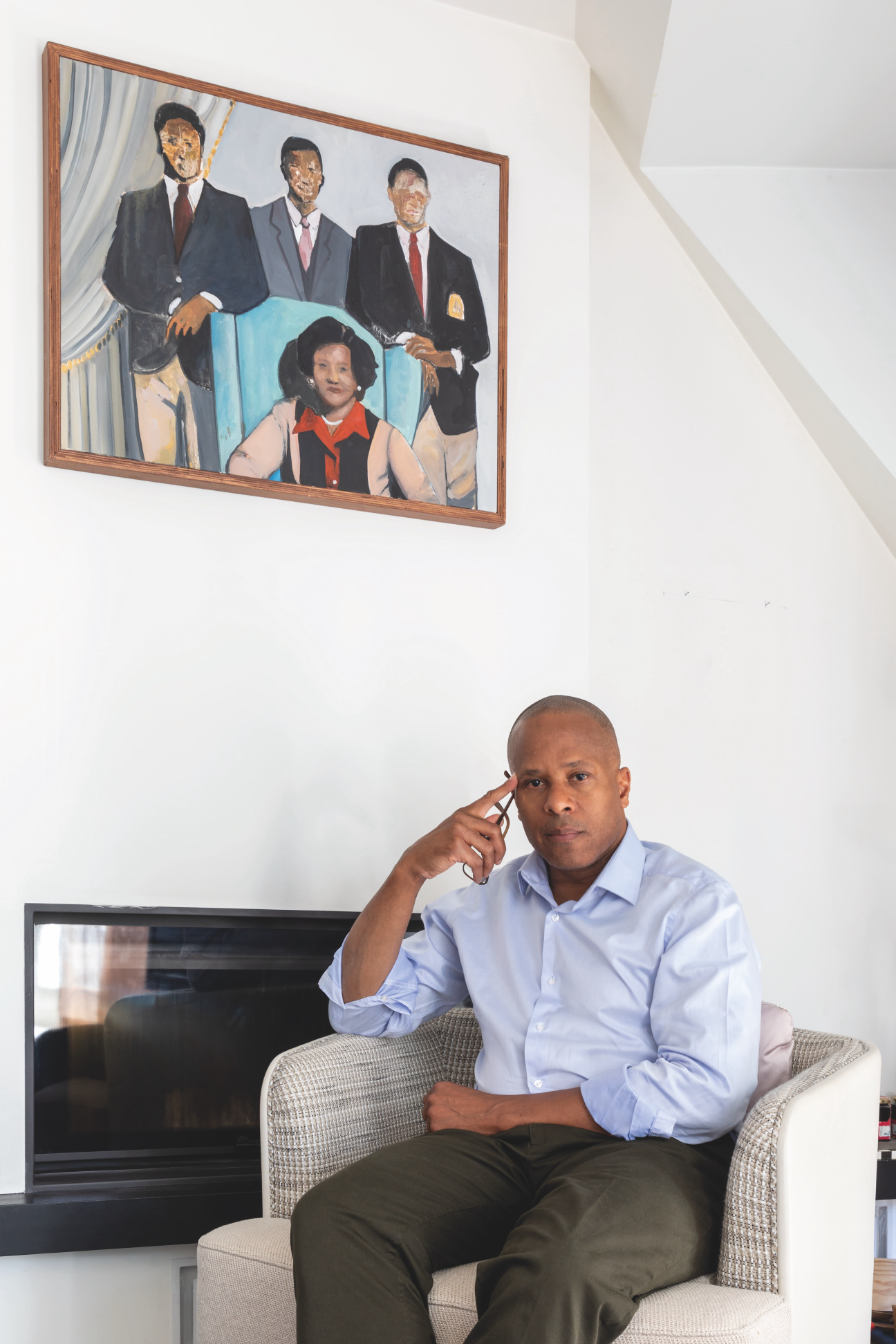 While exclusive, the BC is collaborative in nature. It is significant not only for its raison d'être, but for its content and timing. Throughout Western history, families of high social significance have commissioned portraits to adorn the walls of their homes, castles and by proxy, museums. For centuries, family portraits were reserved for those with ample leisure time; Black figures were largely missing from this framework, reinforcing the fact that white artists and subjects have long dominated this space. From Barnes's point of view, the BC has allowed an American family of visible African heritage to sit down for portraits, reframe the works of artists from the African diaspora and force industry stakeholders to view Black figures within a broader context of the Western art canon. As a collection, the Barnes Contemporary poses the question: Why not us?
From a historical standpoint, who is to say that Pablo Picasso holds any more importance than Kehinde Wiley? Through his family's collection, Barnes aims to contribute to a body of work that stands the test of time. The late figurative painter Noah Davis (1983-2015) serves as collection anchor, with works such as The Barnes Family 1980 (2014) depicting a formal family portrait with the mother in the background and three male figures behind her, the subjects' faces blurred to highlight the matriarchal nature of the scene. Kenturah Davis has contributed six commissioned portraits to the collection that document male members of the Barnes family and incorporate the poem "If" by Rudyard Kipling. Yoyo Lander too has made a mark on the BC, elevating the family's collection with works such as Someone to Celebrate (2020), an end-of-life portrait of father figure Dr. Richard Barnes. From his home in Paris, Barnes helps to ensure each work in the collection cements his family's legacy, and Black figuration, in the art world.