CULTURED: How did you build you own collection?
Drew Aaron: Our collection began by purchasing works on paper by iconic artists such as Jean Michel Basquiat, Andy Warhol, and Damien Hirst, but we were quickly given advice from top collectors and dealer friends to stop buying prints or multiples. Since then we have focused on oil on canvas and only buying unique artworks. At that time, we also collected a lot of design by creators such as Le Corbusier, Jean Prouvé, Charlotte Perriand, and Jean Royere, and became very fascinated with the conversation created in a well-curated space intermixing contemporary art with mid-20th century French designers.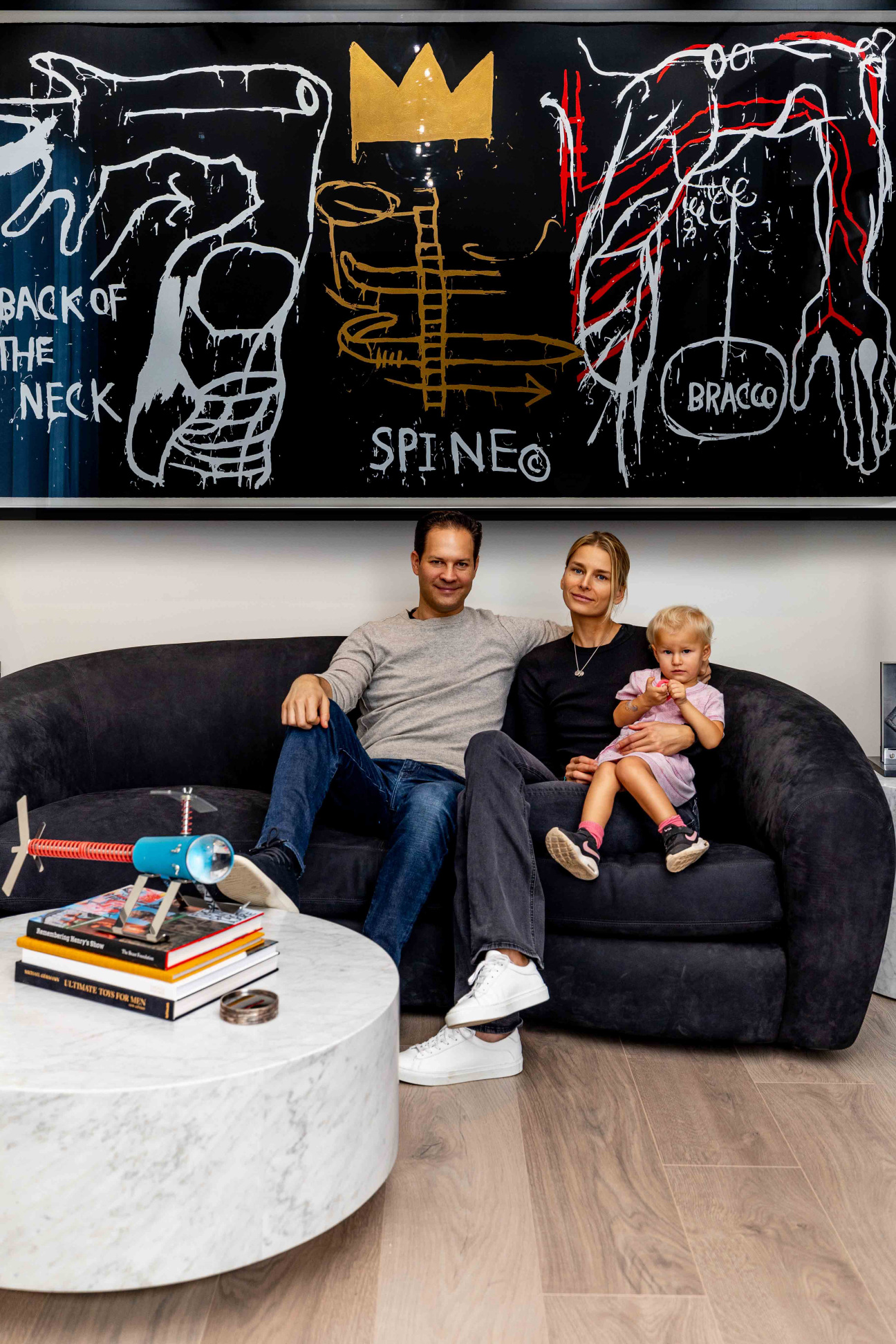 C: Do you have a defining theme to your collection?
DA: The theme of our collection continues to evolve. For a long period of time, we were only focused on important works by very well-established artists including but then began shifting to top emerging artists of the time like Richard Prince, Christopher Wool, Andreas Gursky, Wolfgang Tillmans, Thomas Ruff, and many others.
When moving to Mallorca five years ago, we bought a Spanish finca in the mountains, and our collecting focus changed drastically. We had decided that if we were going to raise our children in the nature in Spain, with Mediterranean vibes, then we should explore emerging Spanish artists and started buying works by Jordi Alcaraz, Elena Gual, Edgar Plans, Lidia Mallorens, Andrea Torres, and Marú Quiñonero.
C: Who is inspiring you right now?
DA: We are currently focused on who we believe to be the next top emerging global artists with a focus on Spanish and Central American artists. Over the past year we have been acquiring many works by artists including Elena Gual, Marria Pratts, Studio Lenca, Ivan Montana, and Viani. We love to live with these artists but also see tremendous potential in their long-term career.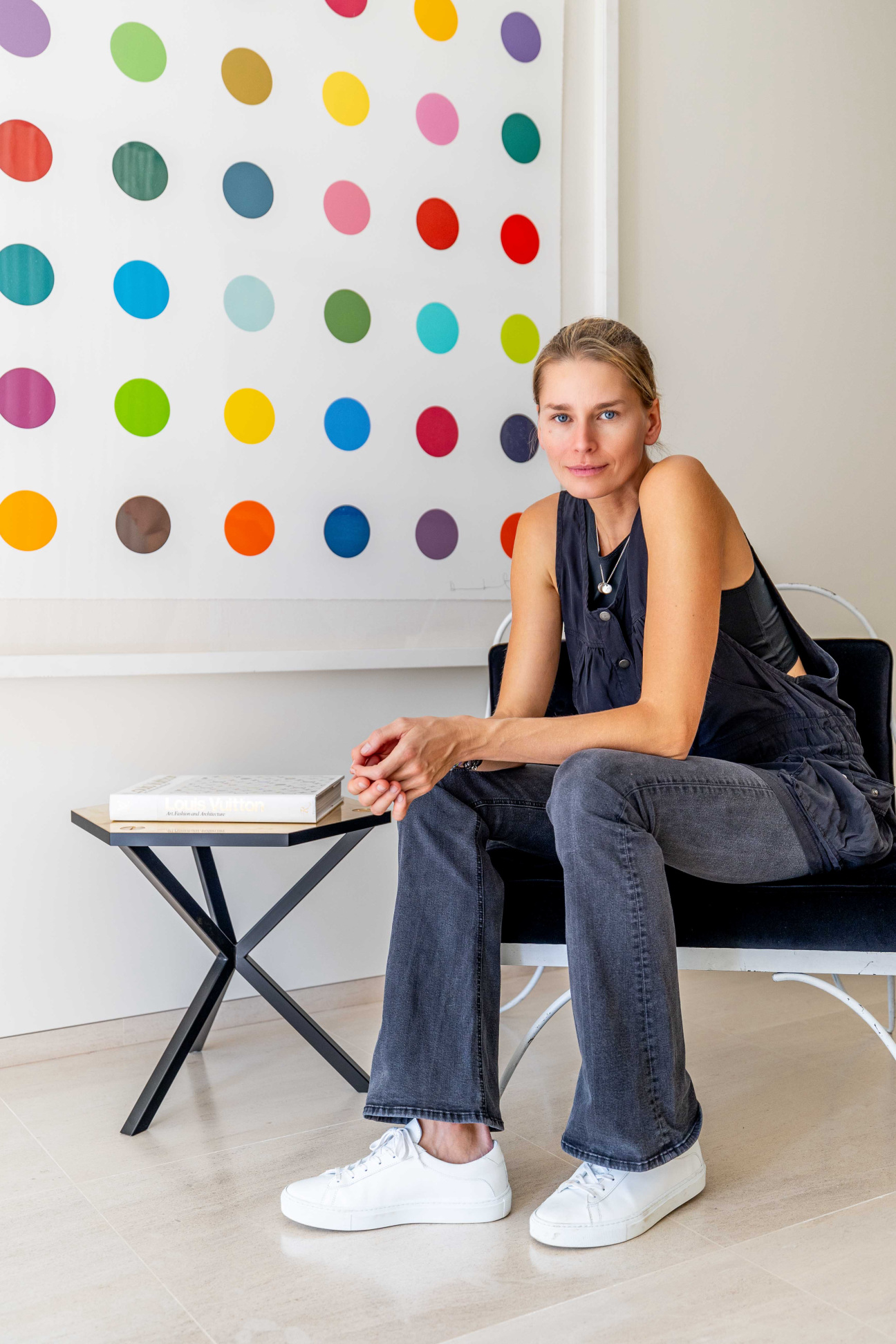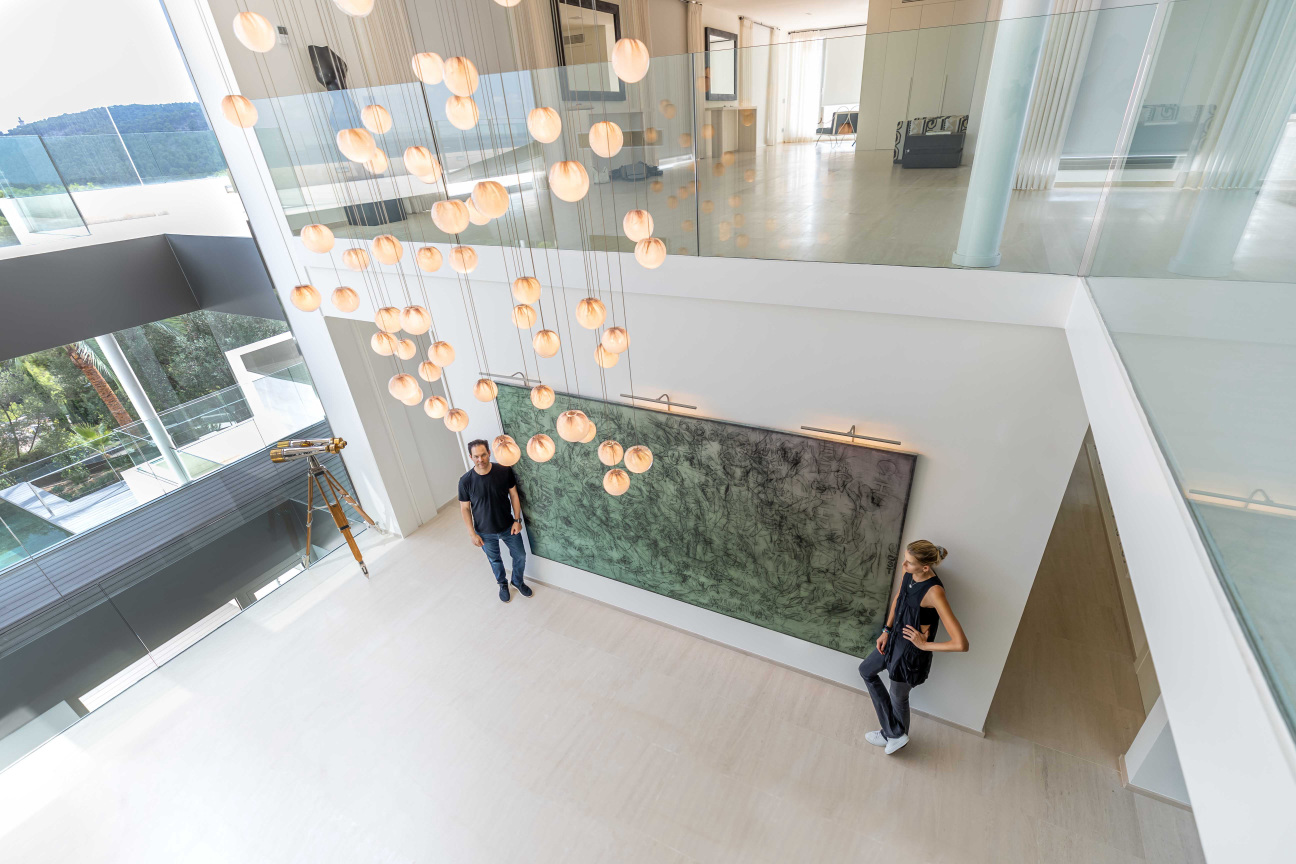 C: Do you have your eye on anything right now?
After attending the opening of the Venice Biennale earlier this year, we were all blown away by Simone Leigh. She is top of the list, alongside Claire Tabouret, who is another artist we are actively hoping to collect. My rule is that I only buy an artwork that I would hang in my home. Edgier works might be destined for our New York penthouse, versus other works that might be for one of our homes in Mallorca, Spain or Palm Beach, Florida. But we must love the work to pull the trigger.
C: What is the last artwork or series you acquired?
I just purchased an amazing work from a new artist, Marria Pratts, that was part of last solo show at the Miró Foundation in Barcelona. It is 9 feet tall by 8 feet wide and consists of acrylic, oil stick, ink, steel and fire on canvas. We have also just acquired a masterpiece by the young Spanish figurative painter Elena Gual. Gallery Red, which I started in Mallorca, just presented her first solo show in New York, and the works were truly astonishing.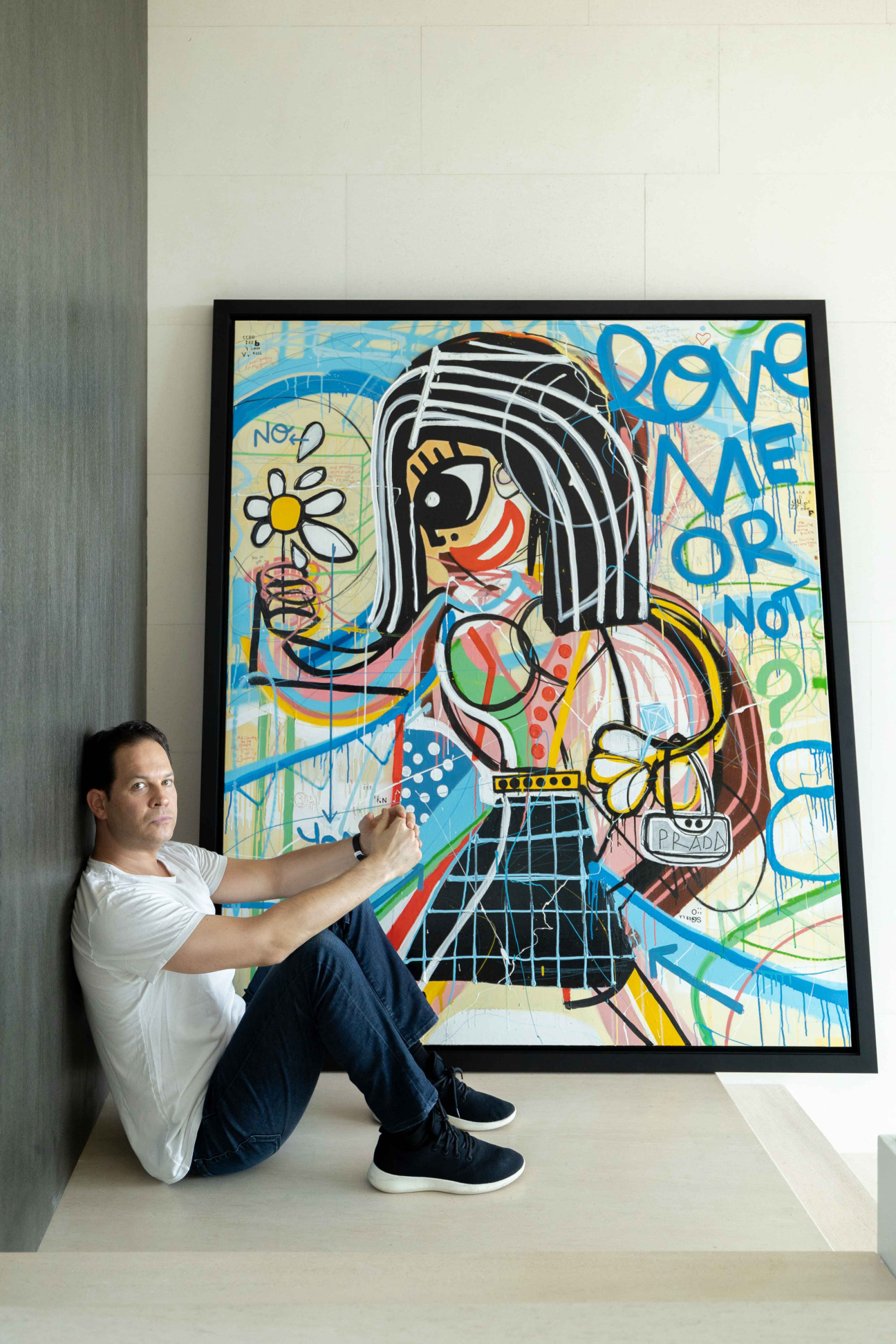 C: Is there a piece that got away that still keeps you up at night
Being a collector is an endless list of "could have, should have, would have." The ones that got away is an extremely long list: from a beautiful abstract work by Gerhard Richter to a Pablo Picasso work on board (when his market notably tanked in 2009). There's also a large Alexander Calder mobile that I didn't buy as I thought it was overpriced, plus a fantastic Mark Rothko work on paper and an early Ed Ruscha painting. Right after the market crashed in 2008, there was a Richard Prince painting—A Very Private Nurse—that that was available for $2 million at a Sotheby's private sale. That work today is arguably worth $8-10 million. To me, it is the most beautiful of his large-scale works from the Nurse series—definitely the one that got away!