Mundo Makers
For Latinx Heritage Month, Cultured and Banana Republic present a new series, Mundo Makers, which highlights a roster of contemporary artists around North America that are reimagining Latinx identity.
In collaboration with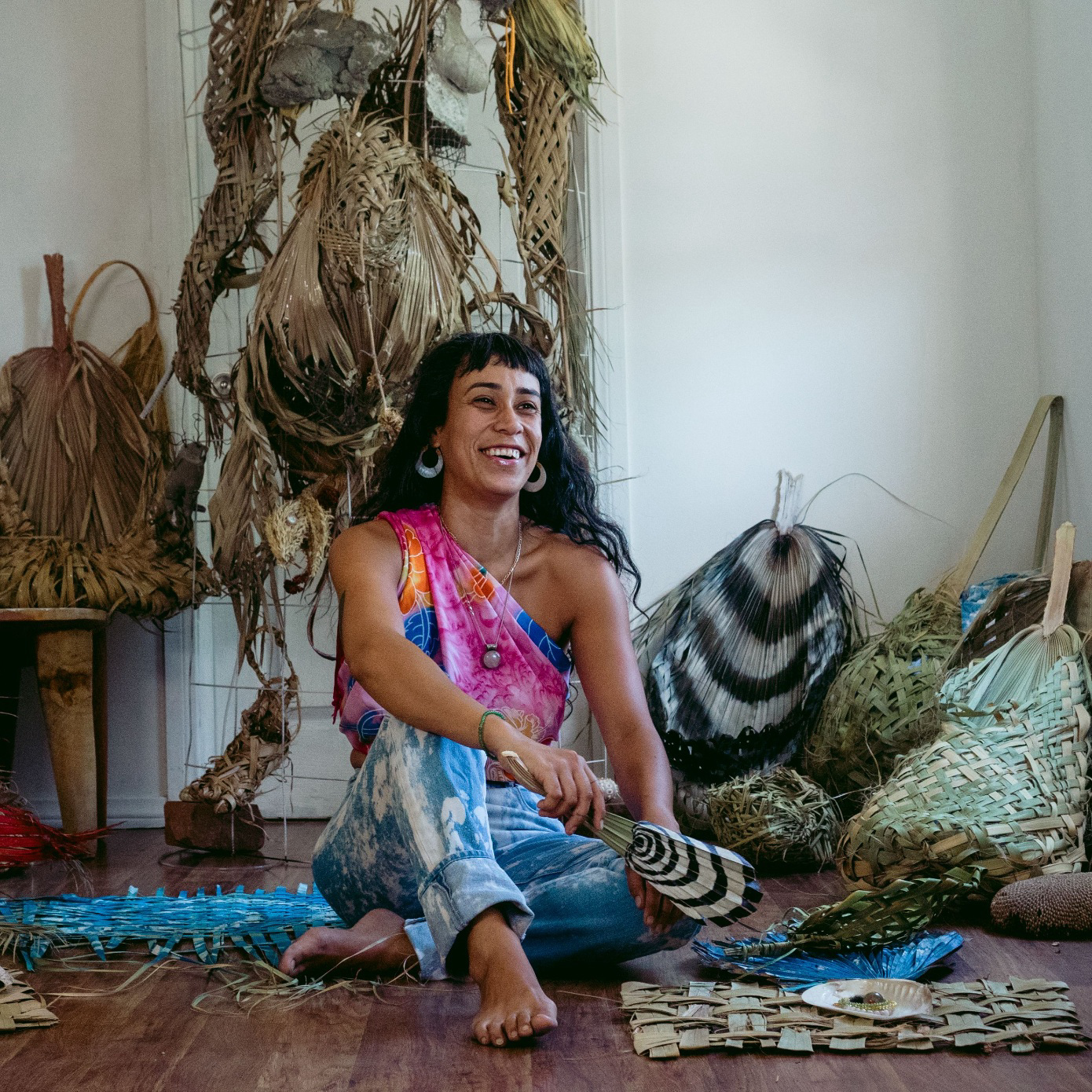 Maria Maea Connects Geographical Histories Through Natural Materials
The artist's portrait-like sculptures assembled from palm leaves, soil, maize, casts, found objects, and wire speak to the resilience of her land and the way different peoples have lived off it.
Read More
Felipe Baeza Creates Boundless Possibilities in the Seemingly Unreal
The Guanajuato, Mexico-born artist mobilizes collage, carving, embroidery, and other techniques to create works on paper and wood panels that shed light on the ways structures of power and violence shape subjects.
Read More