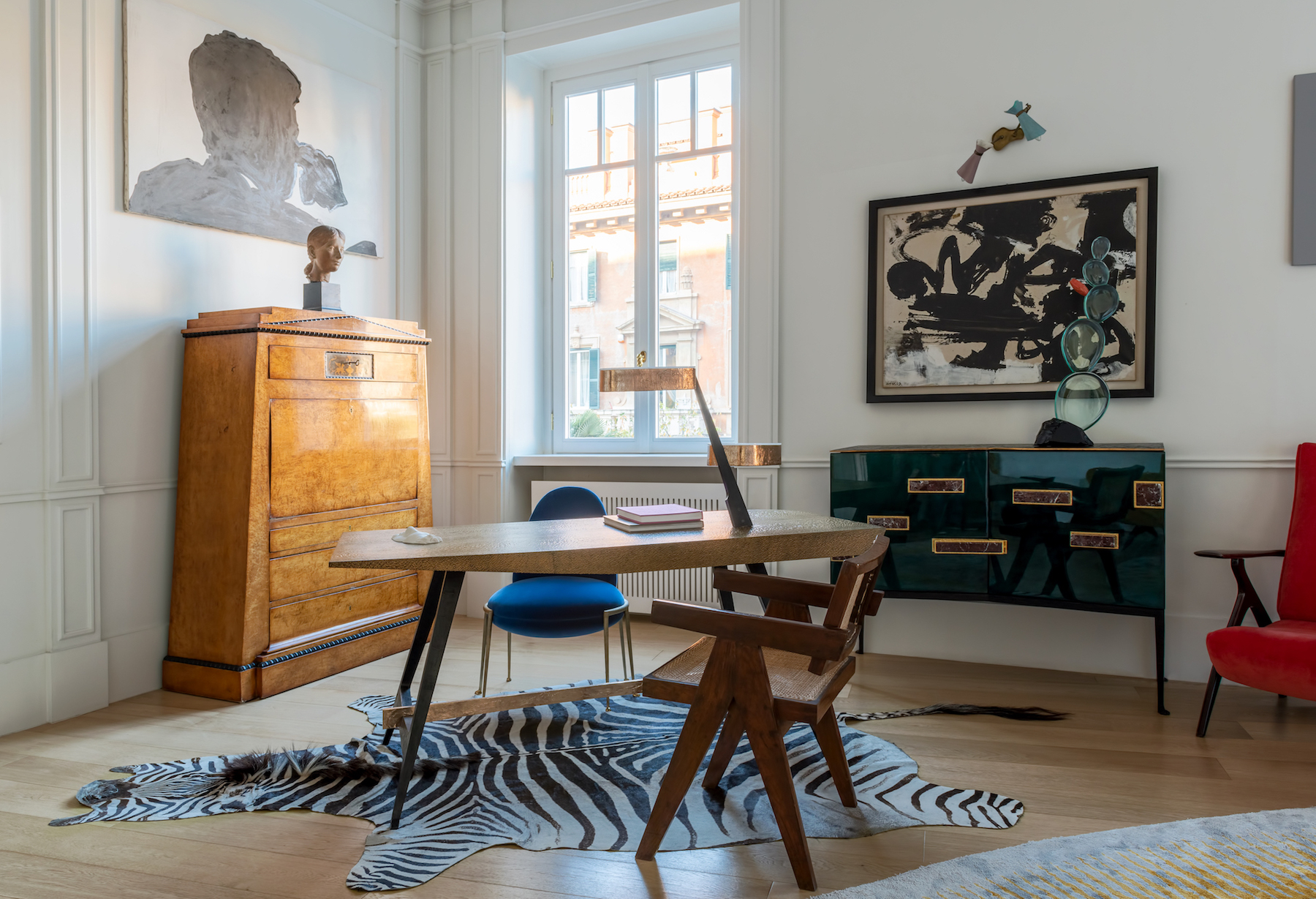 Elizabeth Fazzare: How did you begin to build your own collection? What pieces inspired you to continue?
Achille Salvagni: I love to discover things; I have a perpetual curiosity and invest a lot of time in visiting museums, art galleries and exhibitions. I also started going to auctions and eventually acquired my first piece. My collection started with pieces by Vanessa Beecroft and Jannis Kounellis that caught my eye and then grew naturally as I found the chance to pick up interesting pieces.
EF: What designers/artists are inspiring you right now?
AS: I am a great art lover. I am fascinated by the Spatialist movement, particularly by the works of Lucio Fontana and Enrico Castellani. They were the first to sense that a three-dimensional surface could give the perception of volume, playing with matter to create optical illusions.
I am also a great fan of conceptual art and arte povera, especially Pierpaolo Calzolari's work. I also particularly feel for the minimalist purity of Ettore Spalletti and Agnes Martin.
EF: Does the marketplace help your discovery process? Why or why not?
AS: I do not think the marketplace helps at all. I believe the exhibitions, visiting museums and discovering art galleries is most helpful to discover new artists. On the other hand, the marketplace is the terrain for criticism and intuition.
I have often bought pieces from artists with low market value but great artistic value. Many times, the marketplace focuses on commercial value not giving importance to the artistic value of the pieces.
EF: What is the next piece on your radar?
AS: I am keeping an eye on Michaël Borremans's work. I am fascinated by his figurative paintings where he juxtaposes somber figures, jarring close-ups and unsettling still lifes that are at once nostalgic, darkly comic, disturbing and grotesque.
EF: What is one piece that got away?
AS: Many years ago, I courted a sculptural console by Francois-Xavier and Claude Lalanne but did not acquire it at the time. Their pieces are now part of legendary auctions where they reach prohibitive sums.
Craving more culture? Sign up to receive the Cultured newsletter, a biweekly guide to what's new and what's next in art, architecture, design and more.