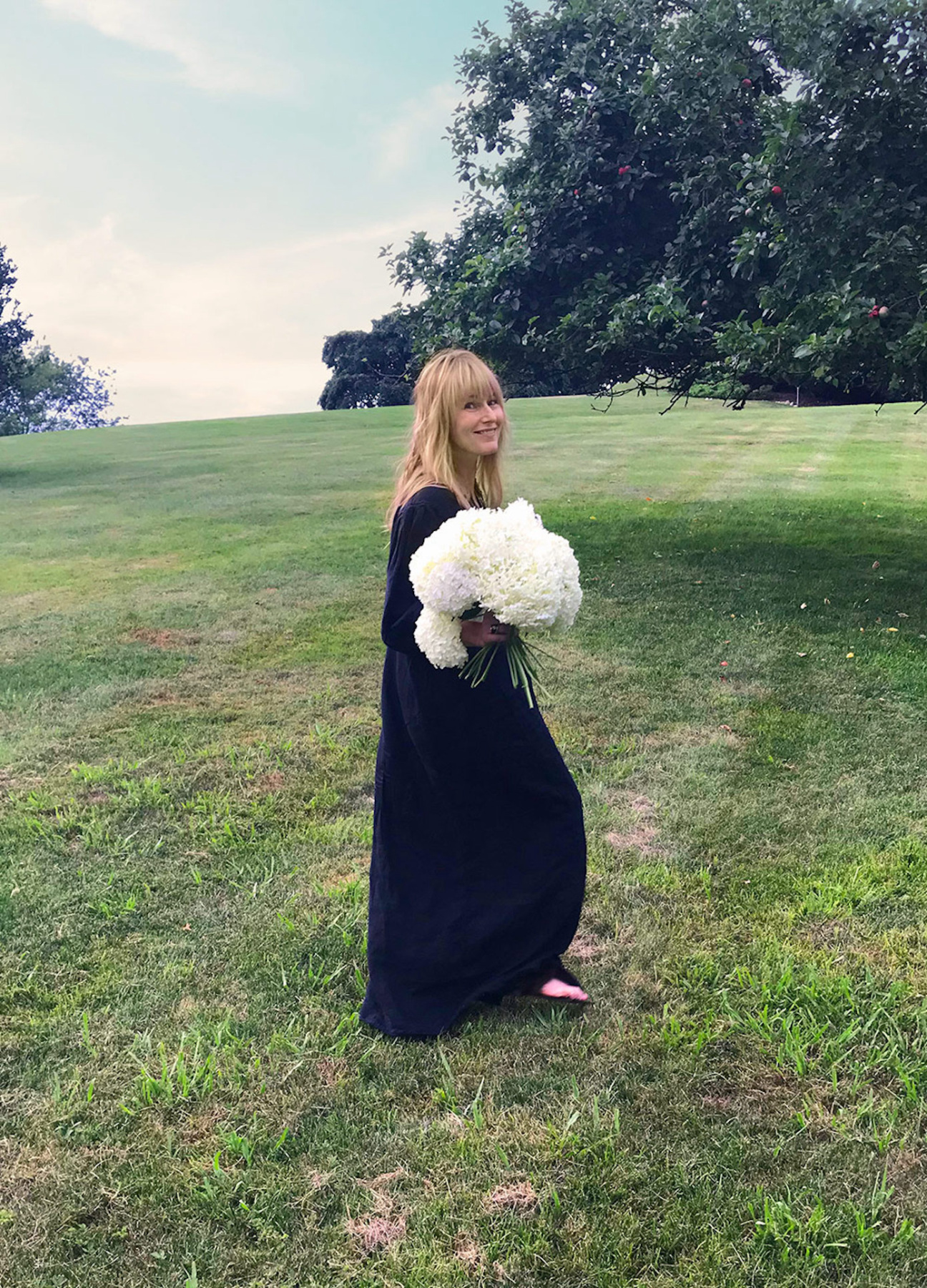 Amy Astley
Editor-in-Chief, Architectural Digest
North Fork
Describe an early East End memory that brings you great joy?
Back in the day, I passed two maternity leaves at home on the North Fork. My first daughter was early spring, and my second was summer. It was blissful to spend three months in nature watching the seasons change with my babies!
What is one song that your summer playlist always includes?
I'm into SZA right now. SOS is such a great album.
What's your favorite farmers market or local grocer?
White Flower for very beautiful, special flowers from Nathaniel Savage. Also the Southold Fish Market, a local legend.
Which young architects have you been tracking lately?
Lina Ghotmeh, who was commissioned to design this year's Serpentine Pavilion; Dong-Ping Wong of Food; Christian Wassmann.
Which cultural events are flagged on your calendar this summer?
Landcraft Garden Foundation in Mattituck, with a Virginia Overton "Sculpture in the Garden" show curated by Ugo Rondinone. Last summer Ugo curated the show featuring Sam Moyer and Eddie Martinez.
How does your personal rhythm change when on the North Fork?
I really slow down and avoid being "scheduled" the way I am in NYC. Here, it's about lots of time outside looking at the water, swimming, smelling the air, appreciating nature—and my good fortune to have a retreat from the city. We spend a lot of time with our friends and their kids here. It is super casual. No need for outfits or makeup. I love it.
What's your favorite meal at your favorite restaurant?
A lobster roll with fries and iced tea at Southold Fish Market, outdoors on a picnic bench. Heaven.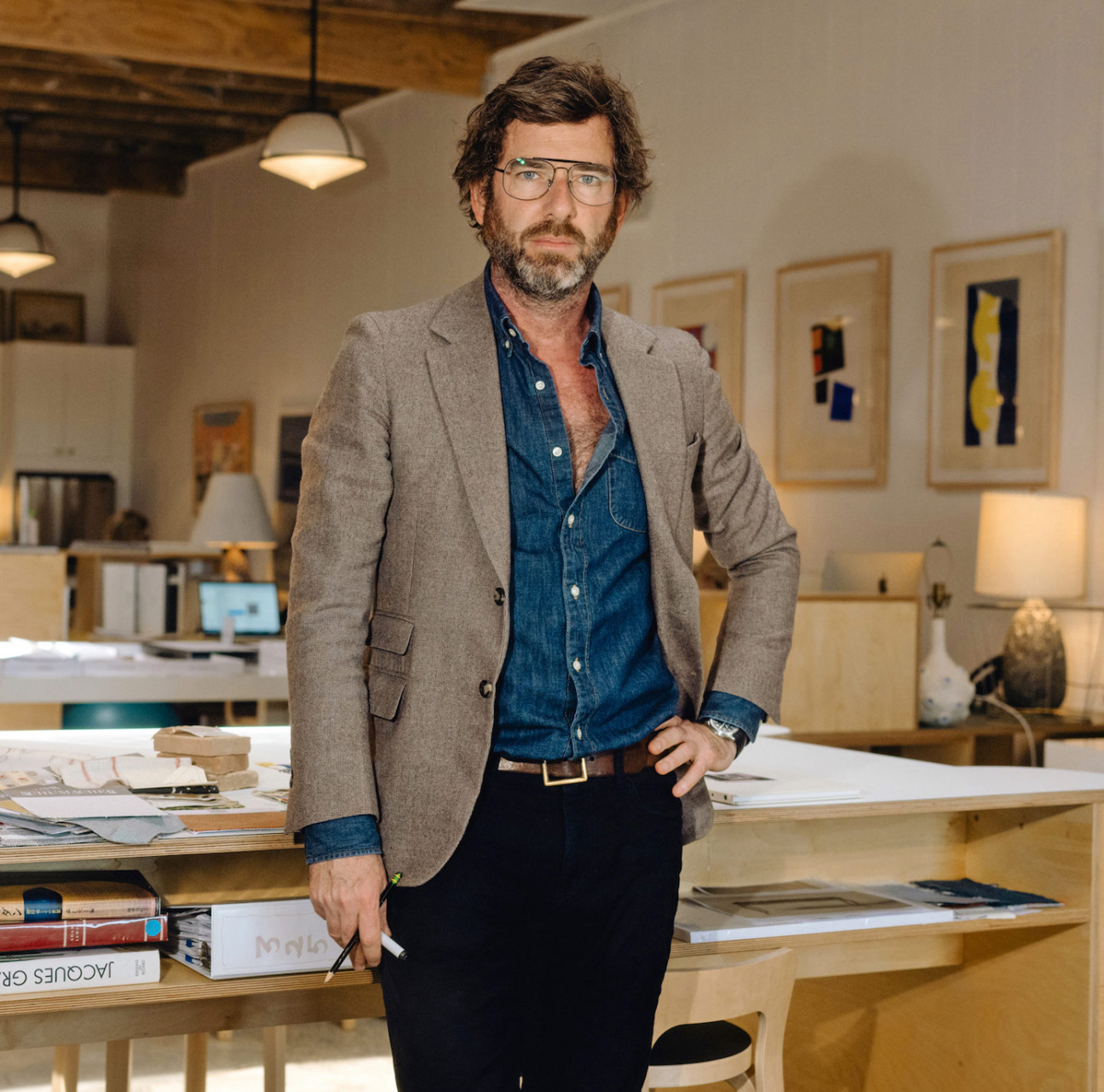 David Netto
Interior designer and writer
Amagansett
How has your own home changed since its completion about a decade ago?
I love it more and more. My own daughter pointed out it's getting to the point where we need to do a little thinning of books. I pointed out her Peloton in response.
How has the local landscape affected your work?
It's more the light than the landscape for me. I find I have a great emotional reaction to the beauty of the changing light, and it teaches me to set up rooms in a way that respects that, with places to watch what's going on outside and the means of lighting them that won't overwhelm what goes on out here at the blue hour.
Do you have a favorite project in the Hamptons?
I love to work out here, and it may be I actually have done most of my work out here. I always try to add something to the story, you know? Not just repeat the received style. I just finished something great on Meadow Lane with Gil Schafer and Miranda Brooks, and this will be the first summer that house is finished and in use. The new project I'm most excited about out here, though, is Reed and Delphine Krakoff's new house on the ocean near me in Napeague. It's modern, but like an [Michelangelo] Antonioni movie. There's never been another house like it here.
What smells or sounds do you most strongly associate with the Hamptons?
Brine! Nobody remembers now, but the overpowering smell of duck poop in the early 1970s was a sign you were getting close… However, those duck farms were all gone by the end of the '70s. The best part of living on the ocean is the sound. You are never alone with that sound.
If you could live in the Hamptons during another period of time, when would it be and why?
I'd live in Sagaponack in the 1960s, become mayor, and just landmark and preserve everything. Failing to do that has been our greatest loss. For fun, I'd like to be here around 1940 and meet Black Jack Bouvier.
Russell Barone
Hayground BMX
Sag Harbor
What sounds, colors, or smells do you most strongly associate with the Hamptons?
Seagulls, white pants, green grasses, the ocean.
What do the Hamptons need more of?
Affordable housing, access to beaches without a permit, and a little more grit.
Which cultural venues are you planning to explore this summer?
The Monday drum circles at Sagg Main Beach, if that counts.
Which local philanthropic, charitable, or social-change organizations do you champion?
The Surfrider Foundation, Hayground School.
Have any local figures played a significant role in shaping your career?
Jon Snow, who is a founder of Hayground School and is one of the reasons our bike-and-skateboard program is around. He is so full of knowledge, especially in plants and gardening, that you can get lost in his words when he talks about a tree for an hour.
What are your favorite beaches?
Shadmoor and Shinnecock East.
What's your favorite meal at your favorite restaurant?
Tricolor salad and penne at Tutto il Giorno.
How does your personal rhythm change when in the Hamptons?
Well, I feel that when driving around the Hamptons, I don't get mad, because there is beauty all around. So the rhythm is a constant smile.
What is one song on your summer playlist?
"Everybody Loves the Sunshine" by Roy Ayers.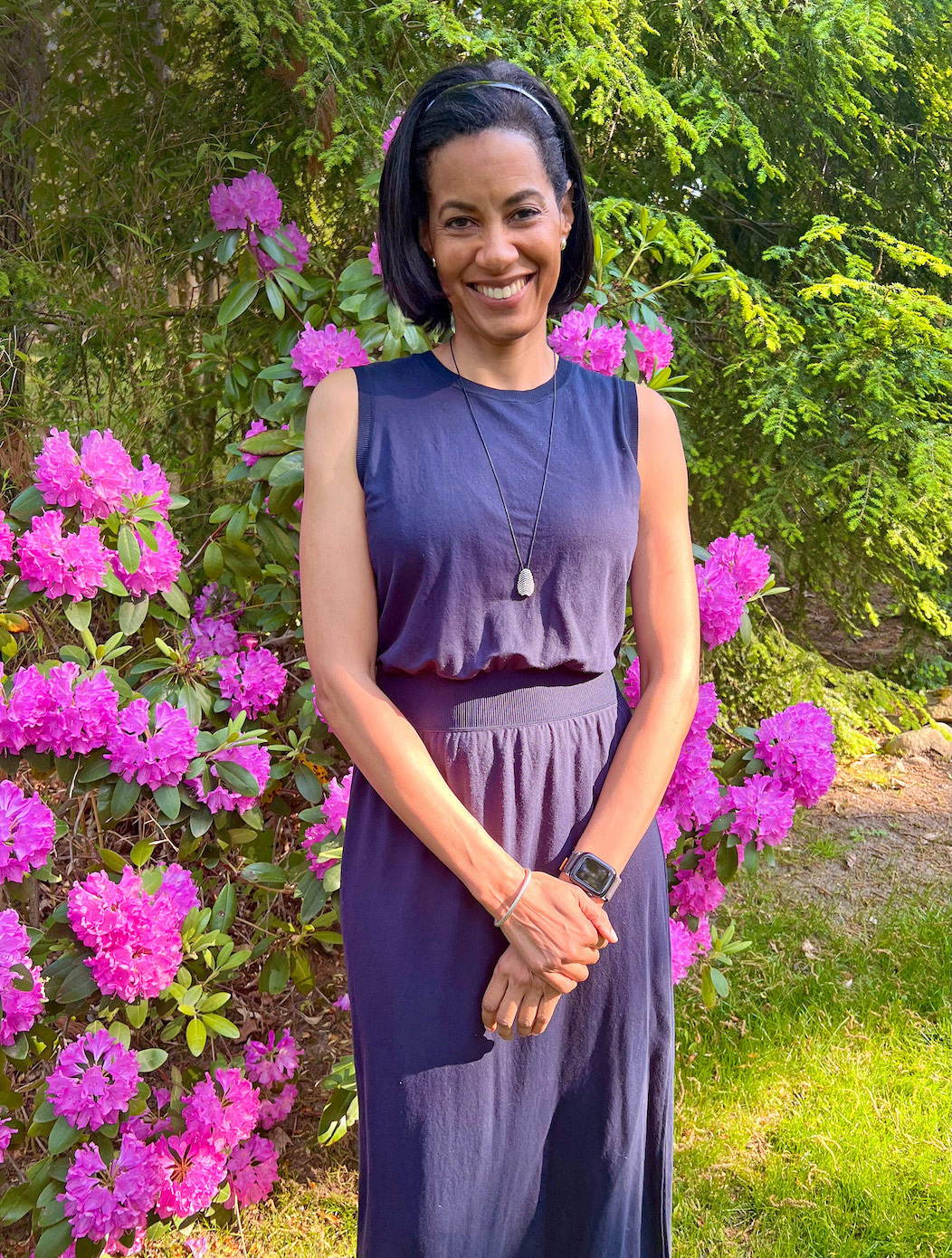 Eden Williams
Art advisor
Sag Harbor
Is there an off-the-beaten path art space you would recommend?
I especially love getting away from the frenzied pace every once in a while and going to one of these unique and tranquil places: the Arts Center at Duck Creek in Springs and the Madoo Conservancy in Sagaponack.
Why the Hamptons?
It's an ideal place to work in the arts. First off, it's breathtakingly beautiful. It's a hub of all things art, from galleries and auction houses to incredible museums, and cultural institutions like The Church in Sag Harbor, Southampton Arts Center, and Guild Hall in East Hampton. It's a true melting pot of cultures and has been the breeding ground for iconic contemporary artists of the past, present, and future.
Which event at The Church have you reserved tickets for?
"Strike Fast, Dance Lightly: Artists on Boxing."
Which artists have been capturing your attention lately?
Rozeal [Brown], who is best known for her narrative canvases fusing Japanese and hip hop cultures. Her work is uniquely captivating.
Which art show are you beelining to this summer?
The Rosalind Letcher exhibition at Keyes Art. She was one of the key members of a vibrant group of Black artists called the Eastville Artists Association based in Sag Harbor—a community drawn together by their social ties rather than an aesthetic program.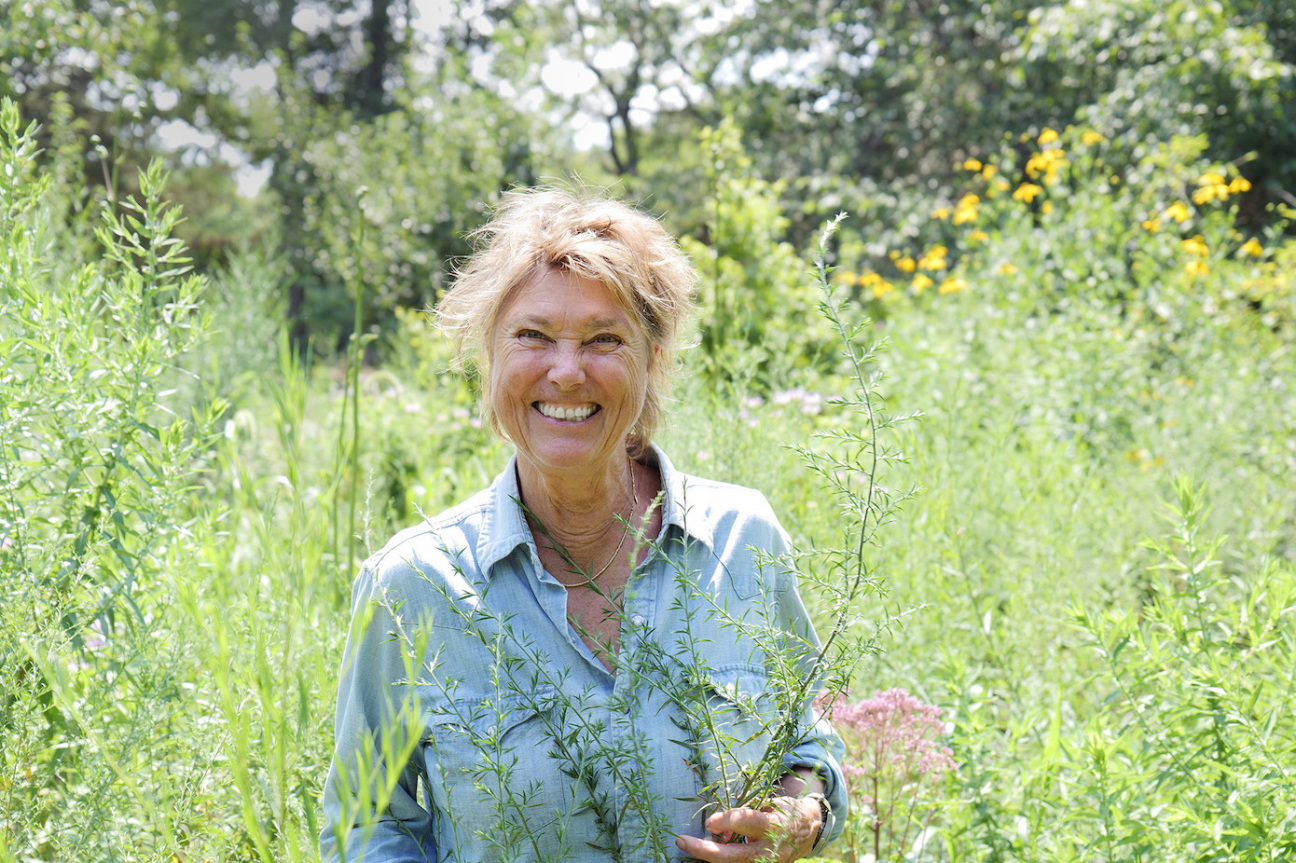 Edwina Von Gal
Landscape Architect, founder of Perfect Earth Project
Southampton/North Sea
Describe an early Hamptons memory that brings you great joy.
The fields full of great old cedars and shadscale that we could buy and move to clients' properties so they could make a place feel natural. Now they are all filled with mansions and "foreign" landscapes that have little relationship to the place. So it is a memory of joy mixed with some sadness.
Do you have a favorite local garden or park that you frequent?
LongHouse Reserve is a garden and a house that exemplify a life informed by nature and design lived in harmony. The Walking Dunes in Montauk are an environment unique to this one place, with knockout views mingled with tiny moments of joyful beauty.
Number one thing every Hamptons visitor (and resident) should do to exist more sustainably?
Of course that is my favorite question. It is what the Perfect Earth Project is all about. There are so many easy things one can do, but top of the list is to stop using toxic chemicals, especially spraying for ticks and mosquitoes. Pesticides are bad for us and are decimating our pollinator and firefly populations. Even organic ones kill bees and butterflies. No sprays are particularly effective and none is solving the Lyme disease issue. It is much safer to spray yourself, check yourself. Check out Perfect Earth for lots of options for making beautiful gardens that are tranquil refuges from eco-anxiety.
How has the local terrain affected your work as a landscape designer?
It tells me what to do. It is so beautiful here that there is no reason to try to do something other than replicate nature as well as I can.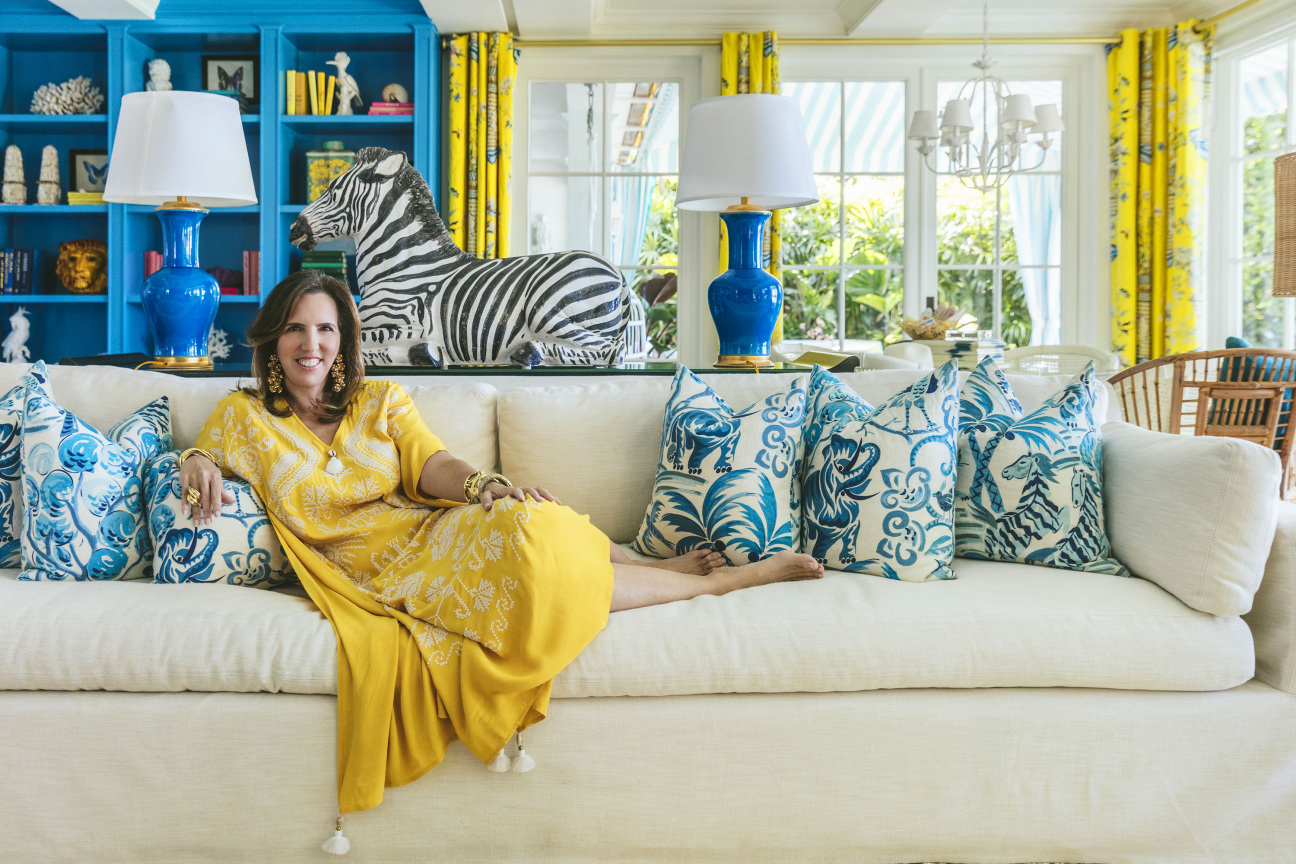 Liz Lange
Fashion Designer
East Hampton
What sound or smell do you most strongly associate with the Hamptons?
The smell of the ocean and the sounds of the waves to me define the Hamptons over the summer, but also the smells of wood burning in the fall and winter.
What's on your summer reading list?
I read all summer long! I'm about to start The Last Kings of Shanghai, about the history of the Sassoon and Kadoorie families in China.
Which local philanthropic, charitable, or social-change organizations do you champion?
I'm involved in the new East Hampton Emergency Department, which was very badly needed in our town, and I'm the honorary chair of the East Hampton Historical Society's Antiques & Design Show Preview Cocktail Party this summer on July 14.
What do you love most about your iconic home?
The gardens for sure! Even when I'm inside, I feel the magic of all the flowers and trees. I also grew up in the Georgica area, so its specific location in East Hampton feels like home to me.
Are you hands-on in the garden? If so, what's blooming this coming season?
First up will be our peonies, followed by the roses that grow on our house and garage and the wisteria on our pergola. All other flowers bloom later. I love harvesting all the vegetables we grow in our kitchen garden.
What is your favorite beach?
Georgica, for sure. Our back driveway is practically beach parking. But I also love to walk all the streets around our house.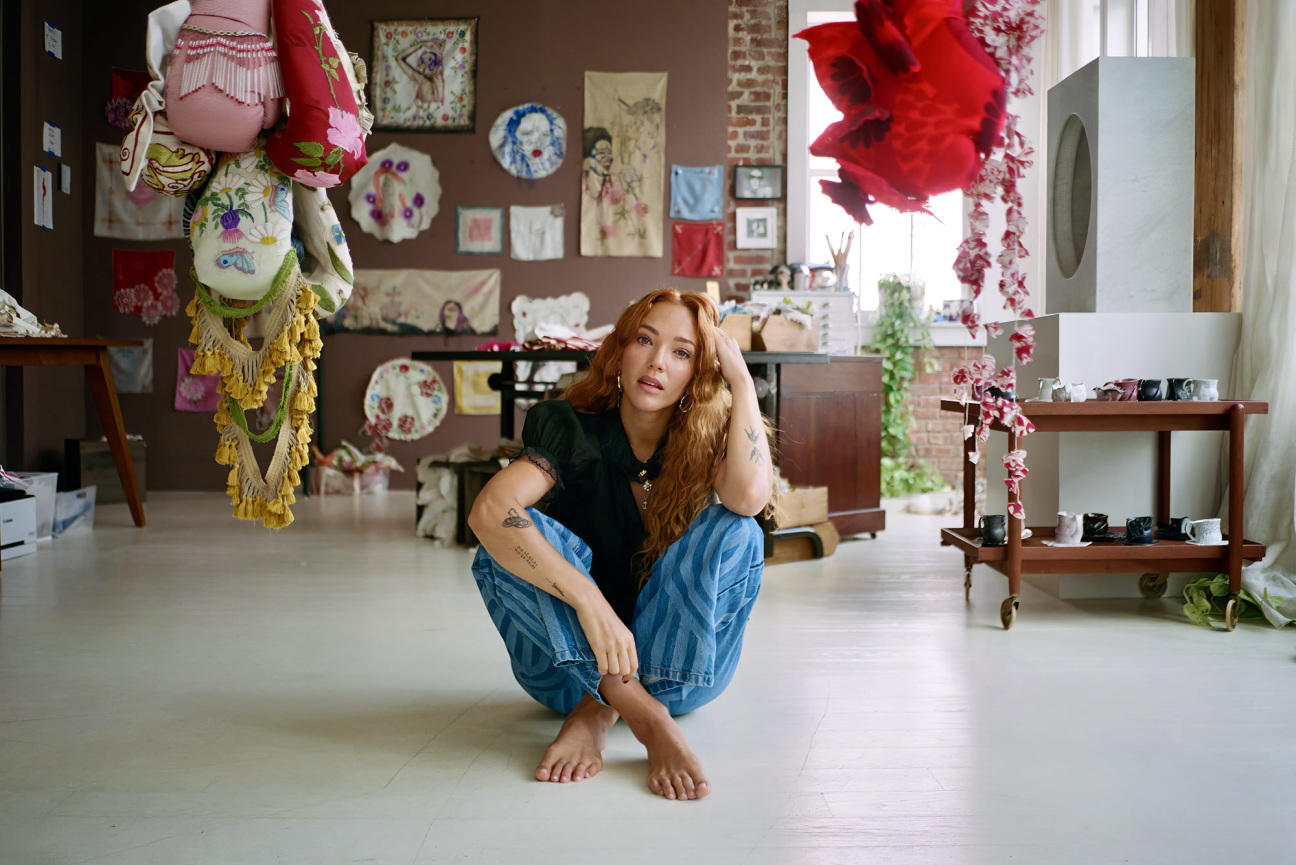 Zöe Buckman
Artist
Brooklyn
How does your personal rhythm change when you're in the Hamptons?
Everything breathes. The air, nature, climate, and sea, the quiet: It's like putting down a backpack full of stones that you didn't even know you were carrying.
What brings you to the Hamptons this summer?
I'm coming to the Hamptons because I have work included in a group show at The Church, and on Friday, July 14, I will be doing a talk there.
What positive change have you recently seen in your community?
I think the museum art shows and public programming have become a lot braver and more in tune with the current conversation.
How do you hope to see the community in the Hamptons change?
I'd like to see it become less posh and white! I'd like to see more of a queer scene and way more diversity of race, religion, ethnicity, and socio-economy. I feel so lucky that I sometimes get to go to the Hamptons, but it also makes stepping off the Jitney back in Manhattan kind of amazing.
Have any local figures played a significant role in shaping your career? If so, how?
Yeah, I'm really lucky to have been welcomed in by a group of phenomenal artists whom I adore. They also happen to be badass women and mothers, and I really appreciate their wisdom and insights. That crew includes Toni Ross, Alice Hope, and Almond Zigmund.
Andy Baraghani
Chef
Bellport
What's your favorite meal at your favorite restaurant?
Really anything Mason Lindahl cooks upat Léon 1909, but it's the trofie pasta with black trumpet mushrooms, along with the chicken-liver mousse, that I can't get out of my head.
Best at-home meal advice?
A few things to keep in mind when entertaining this summer: 1. Remember, your home is not a restaurant and you should not feel pressured to make it one. Use all and any imperfections to your advantage. Mismatched linen napkins? So what? Martinis in tumbler glasses? It's okay! 2. Let your guests contribute. Have them bring ice or set the table, or even better, let them make dessert. 3. When it comes to the food, I try to prep as much as possible and limit myself to making just one hot thing in the summer months and keeping the rest of the dishes cold or room temp. That way I am not spending so much time by the grill or stove and more time with my friends.
What's your greatest seasonal culinary indulgence?
Homemade strawberry ice cream sundaes with burnt honey and salted pistachio crumbles. It's become an annual summer tradition these last few years.
What's your favorite beach?
Two Mile Hollow Beach. I've spent so many lazy afternoons there.
What's your No. 1 packing essential for heading out East?
Supergoop Unseen Sunscreen (I'm a sunscreen fanatic) and black Stone Island swim trunks.
Which East End art show are you skipping the beach for this summer?
Object & Thing's "A Summer Arrangement" at Long House Reserve.
Have any local figures played a significant role in shaping your career?
I would like to take this moment to shout out Ina Garten, whom I love and has inspired me for so many years. I was lucky enough to interview her about her new book last fall—her 13th!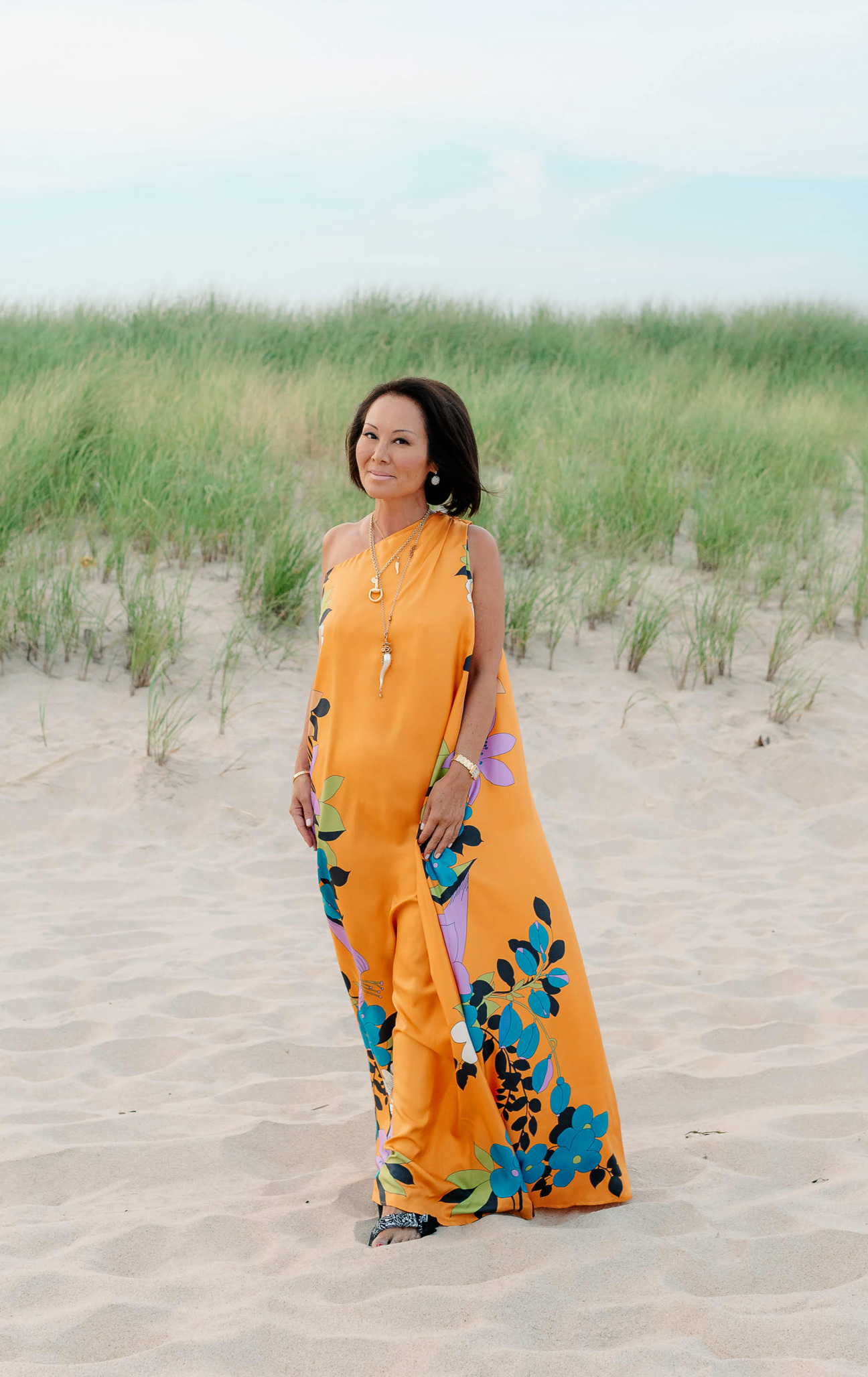 Alina Cho
Journalist
Bridgehampton
Describe an early Hamptons memory that brings you great joy.
My late father loved the East End. I have a great photo of my parents sitting on a bench in front of Sag Harbor Cinema, before the fire. My mother has her head thrown back in a fit of laughter. It's so joyful and one of my life's greatest memories.
What's your favorite farmers market or local grocer?
Pike's for peaches and tomatoes. Halsey Farm for dill pickles. Loaves & Fishes for deviled eggs. Round Swamp Farm for spicy Thai noodles.
How does your personal rhythm change when you're in the Hamptons?
I always say that I breathe easier and sleep more soundly at the beach.
What is your theory on the best time to leave and return to the city?
Thursday-morning departure; Monday-night return.
If you could interview anyone of Hamptons fame (past and present), who would it be and why?
Jackson Pollock. Isn't it obvious?
How do you like to end your day?
The best days start and end at the beach.
What's your favorite meal at your favorite restaurant?
The lobster roll at Duryea's is hard to beat; so is the view. A close second is the soppressata pizza at Moby's.
Jason Weiner
Founder, Executive Chef, Almond
East Hampton
Which ingredients do you most look forward to working with in the summer?
Oh, man, summer is a big word. So many things coming out of the ground. Amber Waves's Romanesco Costata squash is pretty great in June. Then you have Jim Pike's oh-so-different white corn. But there's Marilee's insane tomatoes on the first of August. And of course there's the September pepper season, when we make gallons and gallons of harissa and sriracha.
You champion local producers of all kinds. Please share a few.
We have so many awesome people bringing us awesome stuff. So lucky for that. Marilee Foster, Mecox Bay Dairy, Pike Farms, The Milk Pail, Green Thumb, Stone's Throw Farm, Amber Waves, Bridge Lane, Balsam Farms, Mimi Adelman, Sag Harbor Honey, Jonathan Bernard, Paul Rogers, Quail Hill Farm.
Any new restaurants you're looking forward to visiting?
Our buddy Jeremy recently opened a spot in Montauk called Mavericks. Totally amped for that.
Which local wines do you recommend?
Actually, I don't drink much wine, but Christopher Tracy at Channing Daughters makes the best pét-nat. Those I drink.
What's your favorite meal at your favorite restaurant (other than your own)?
Out here? It's got to be the duck fried rice at Coche Comedor in Amagansett.
In what ways does Almond serve as a community hub?
Well, I don't know. It's not for me to say, and we don't like to toot our own horn and stuff, but after 22 years we're kind of muscle memory for people. People come to our place because of the people who come to our place. That's why we do it.
What do you listen to in the kitchen?
I recently finished the audio version of the Robert Caro LBJ books.
What's your go-to at-home meal for the family?
I started cooking for my older brothers when I was around 10 years old. The go-to thing then was spaghetti and meat sauce. The crazy thing is, it kind of still is.
What positive change have you recently seen in your community?
Incredibly, relationships between farms and restaurants barely existed when we first came out here. That's definitely not true anymore. Almond was a big part of that shift.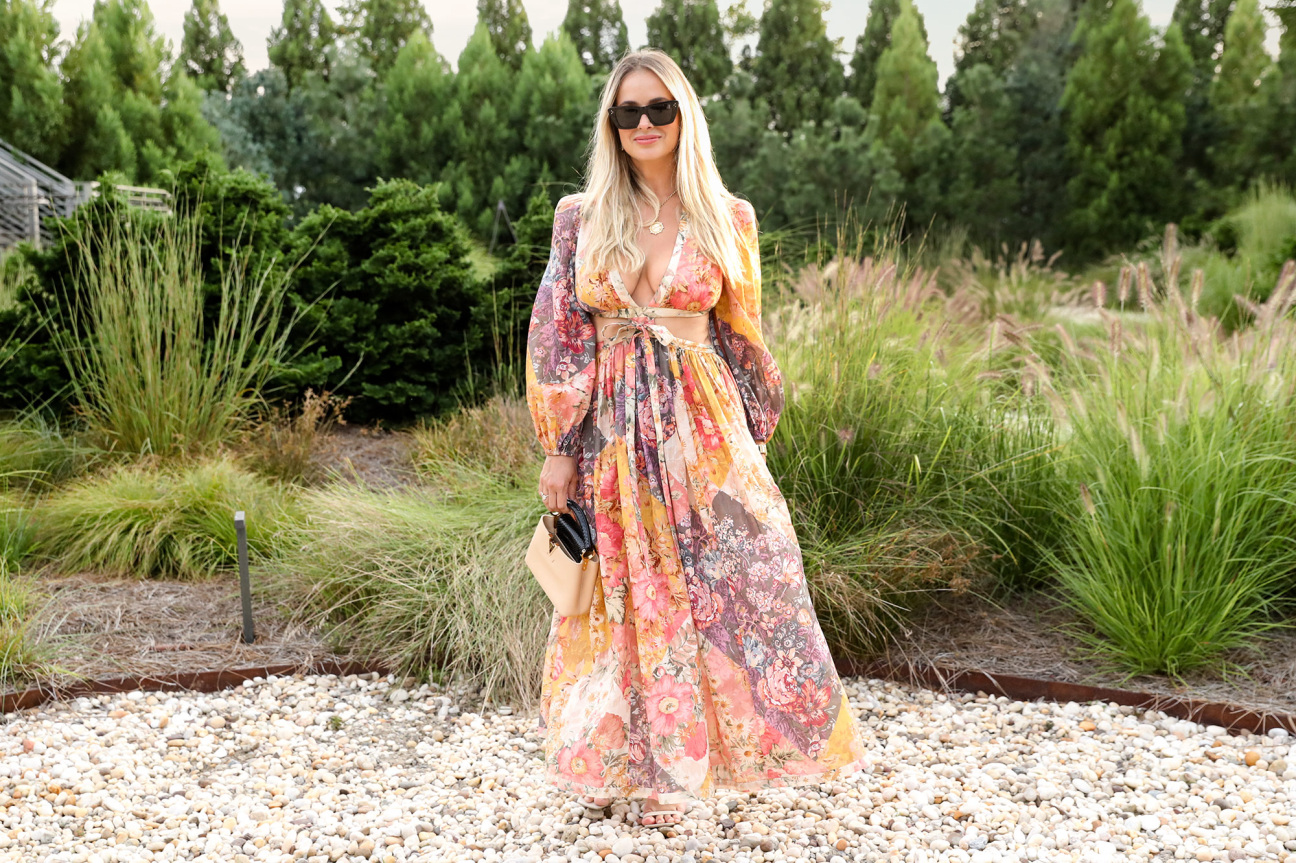 Lili Buffett
Wealth Advisor
New York
Describe an early Hamptons memory that brings you great joy?
My favorite and most special memory that I have of the Hamptons is taking my son, Thomas, to see the ocean for the first time. Getting to experience some of the best parts of life again through your child's eyes is indescribable.
Favorite fitness studio?
Tracy Anderson. I love how the class begins as a challenge with a new routine each week and gradually becomes second nature as the end of the week nears. I also love the community that the method brings.
What's on your summer reading list?
On Our Best Behavior by Elise Loehnen is at the top of my list. It explores how women have been defined throughout history and challenges those norms.
What's your favorite beach?
Georgica Beach! I love going with my son and reading a good book, if he lets me.