"A successful garden should create magic," says landscape designer Ed Hollander, and that magic means far more than visual beauty. The Hollander Design Landscape Architects president has built his practice in Sag Harbor and New York around the principle of creating gardens that are sustainable, site-specific, and, of course, stunning. Birds, bees, butterflies, and even worms are supported in his landscapes, which are tuned into the ecologies of their soil and clients' needs. For Hollander, environmentally forward design is nothing new: he's been setting the trend for the last 30 years.
Elizabeth Fazzare: What do you consider when designing a summer garden?
Ed Hollander: All our projects start with a consideration for the natural environment of the property. We always endeavor to collaborate with the building architects to ensure that there is a seamless flow between the interior and exterior spaces. Finally, we spend a great deal of time with our clients learning who they are to discover how we can create magic in the landscape for them. We refer to this as "The Three Ecologies," which informs all our work. While our landscapes may be at their most prosperous in the summer, they need to work year-round as well.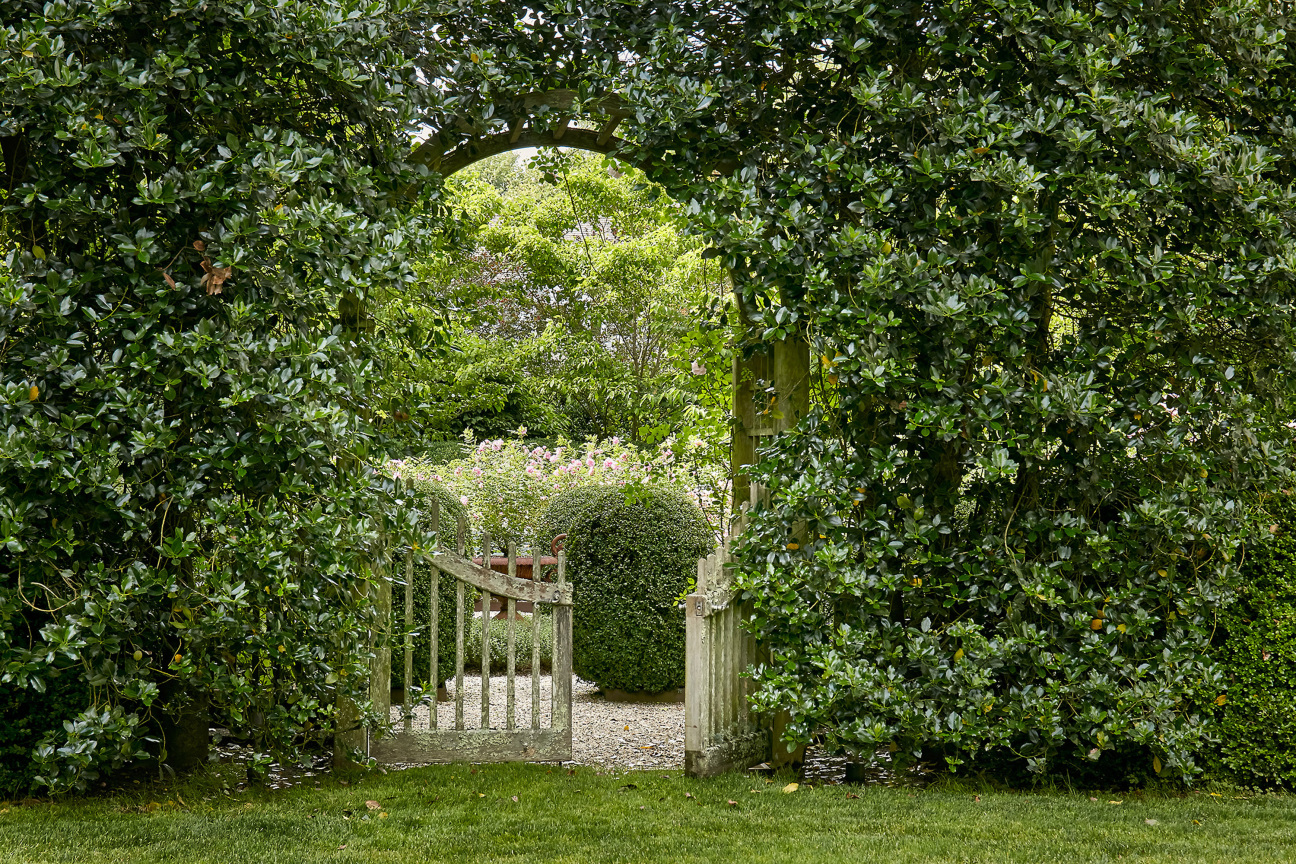 EF: To you, how should a successful garden make one feel?
ED: It should stimulate all the senses and create a feeling of peace and serenity.
EF: Are there any plants that are of particular interest to you at the moment?
ED: We are always looking for plants that work in the environment in which they are planted. Not only should they be beautiful, but they should also provide food and a habitat for the birds, bees, and butterflies.
EF: Is sustainable landscape something that you are interested in? What methodologies do you use to achieve it?
ED: By thoroughly understanding the ecological layer cake of geology, hydrology, soils, and vegetation, we can design a landscape that is both beautiful and environmentally sustainable. Understanding that soil is a living thing is critical in ensuring a healthy landscape and garden.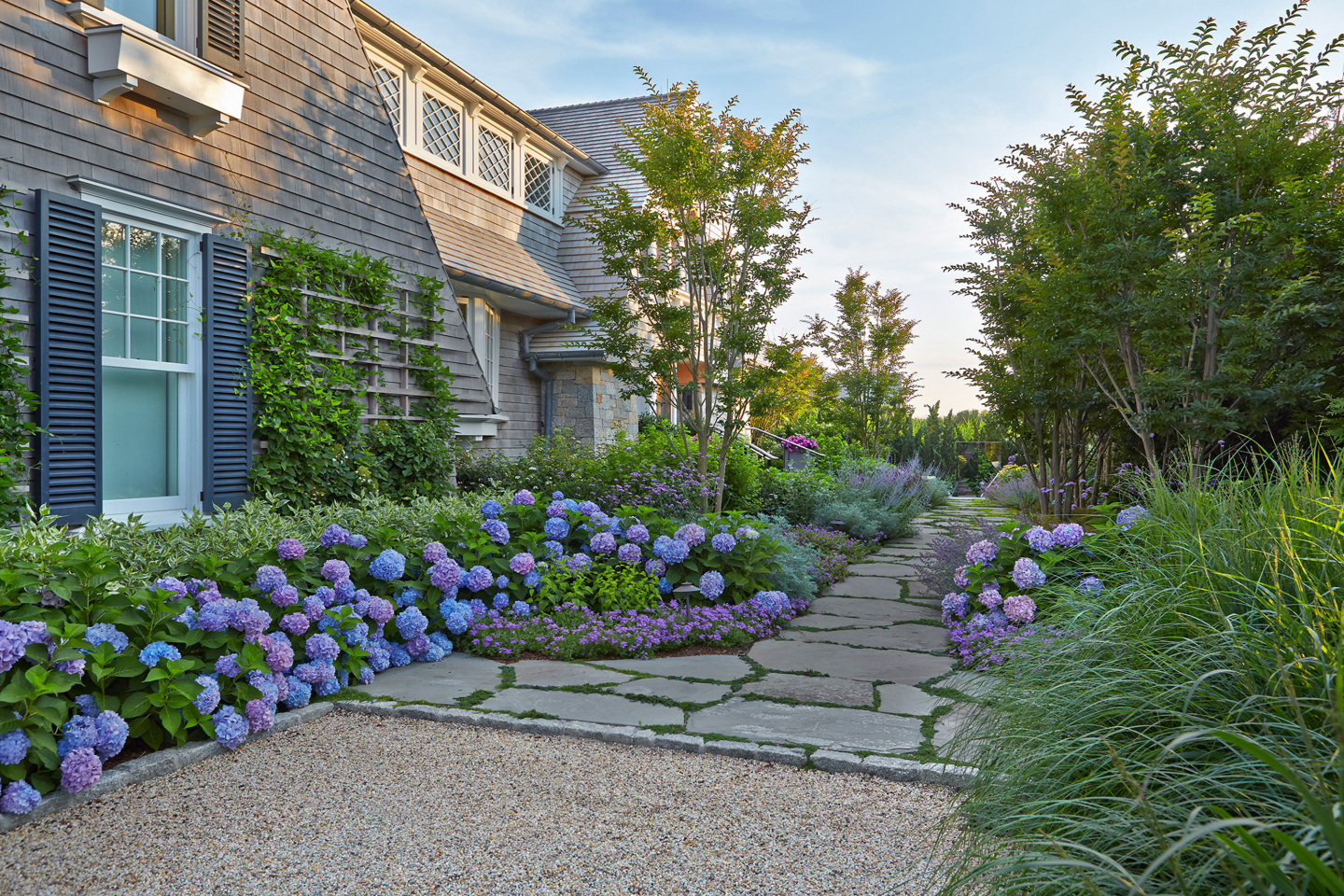 EF: What is the best mix of greenery and florals in a design?
ED: Each garden in a landscape is so particular and individual based on location, environment, and client that there is no one specific ideal mix. Each project is unique, as are the plantings that respond best to the design and the site.
EF: How do gardens in the Hamptons differ from elsewhere you design?
ED: The Hamptons is a magical location in a maritime environment. The adjacent ocean keeps summers cooler and winters warmer. While originally a summer colony, it now has much more of a year-round community at this point. Seaside grasses, billowing hydrangeas, and drifts of roses are still iconic elements of a summer Hamptons landscape. More recently, meadows of native grasses and wildflowers as well as stands of native plantings have joined the party.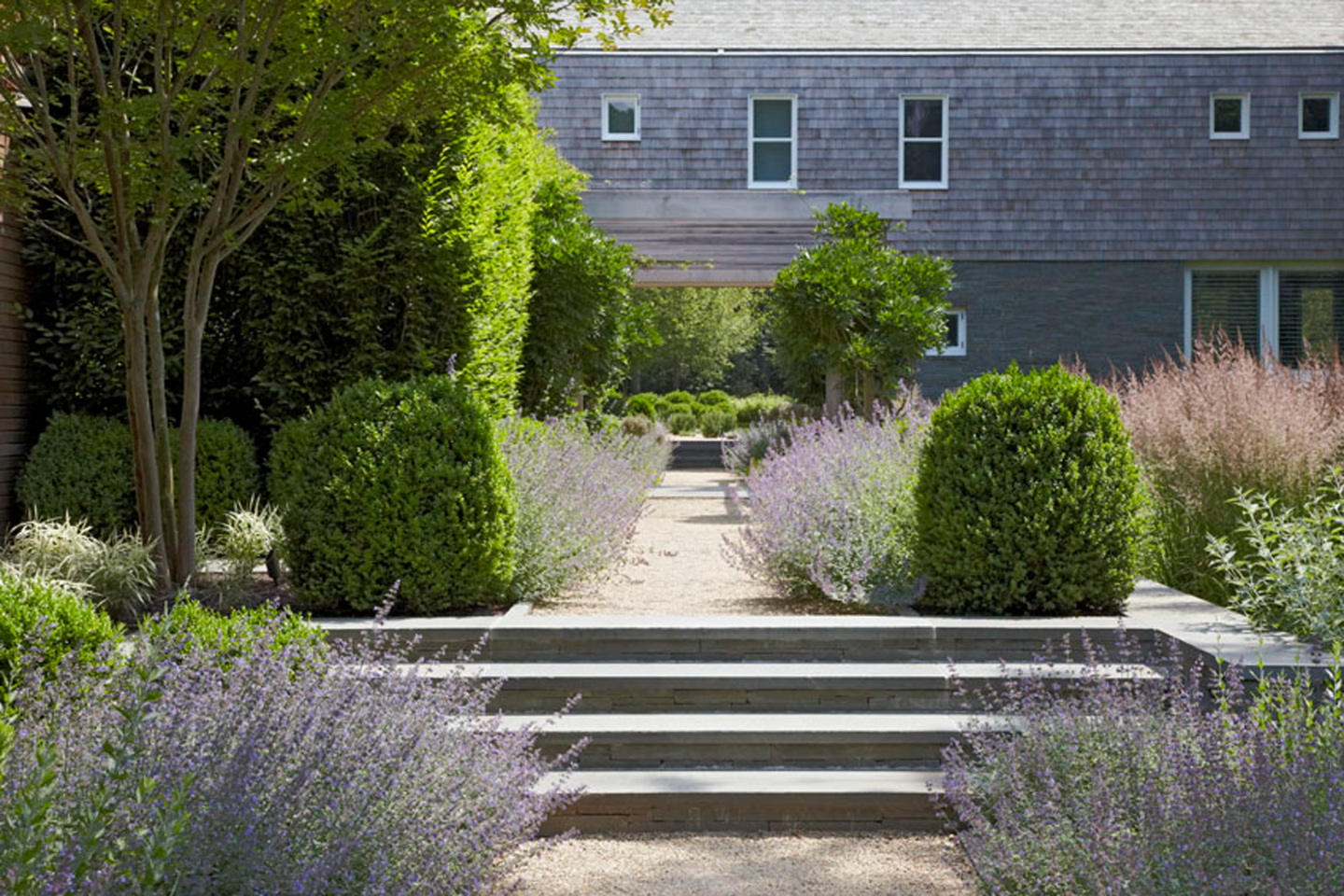 EF: How does the climate affect your work?
ED: Everything that grows is impacted by the climate. Even during the course of my career, the plants that were once suitable in a certain location may no longer be, as the weather has gotten increasingly warmer.
EF: When you spend time out East, what is your favorite garden to visit?
ED: We have had a house in Sag Harbor for 30 years, and love the East End all year round.