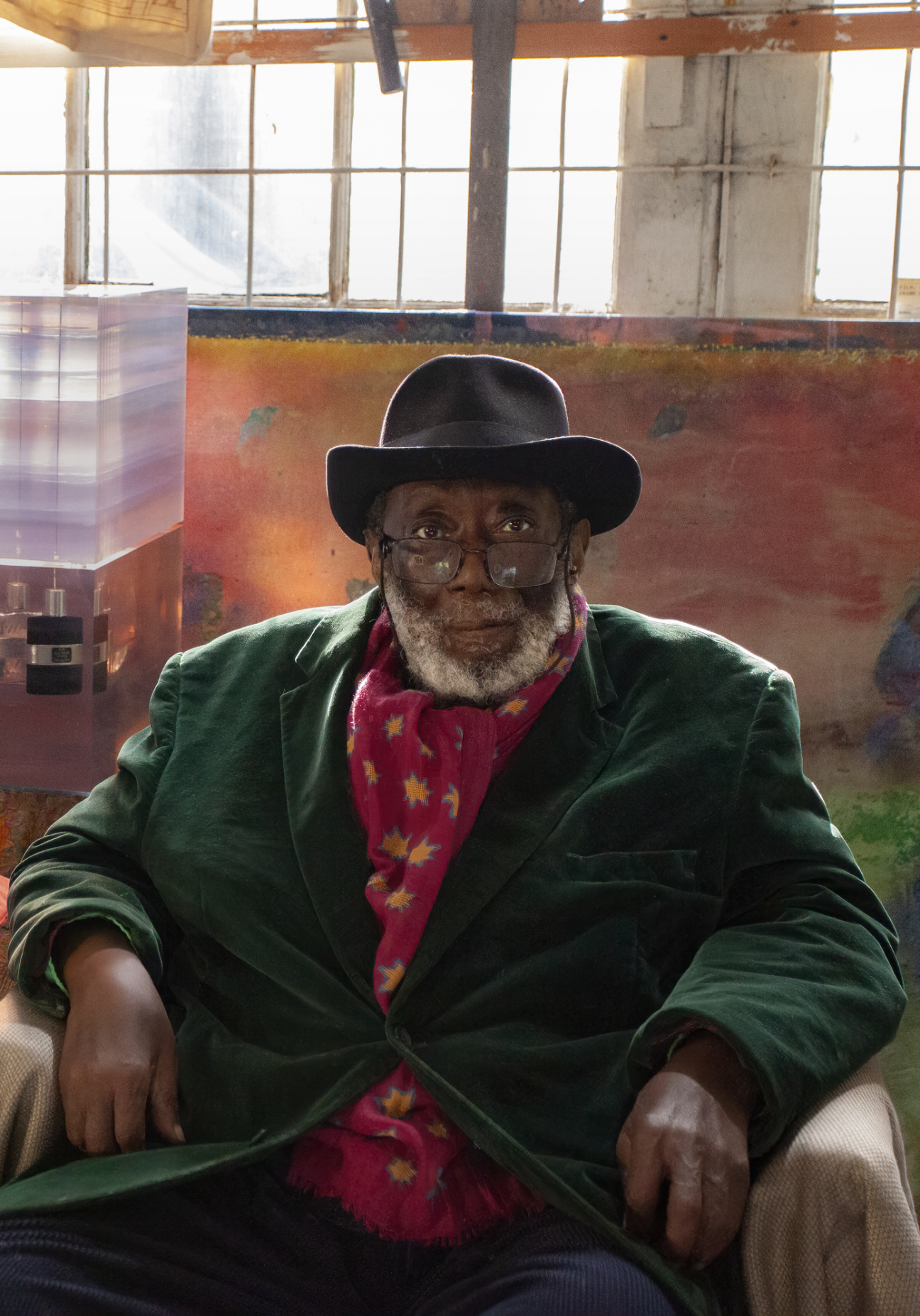 To look at Frank Bowling's paintings is to view history at the speed of light. His career so far has amounted to a 60-year investigation into the materiality of paint, rooted in an abstract yet exacting negotiation of land and legacy. The British-Guyanese painter is currently the subject of exhibitions in San Francisco and Los Angeles: "Frank Bowling: The New York Years" (through September 10), his first major U.S. survey in more than four decades, at the San Francisco Museum of Modern Art, and "Landscape" (through August 5), at Hauser & Wirth West Hollywood, which showcases 11 of Bowling's recent forays into the theme of terrain.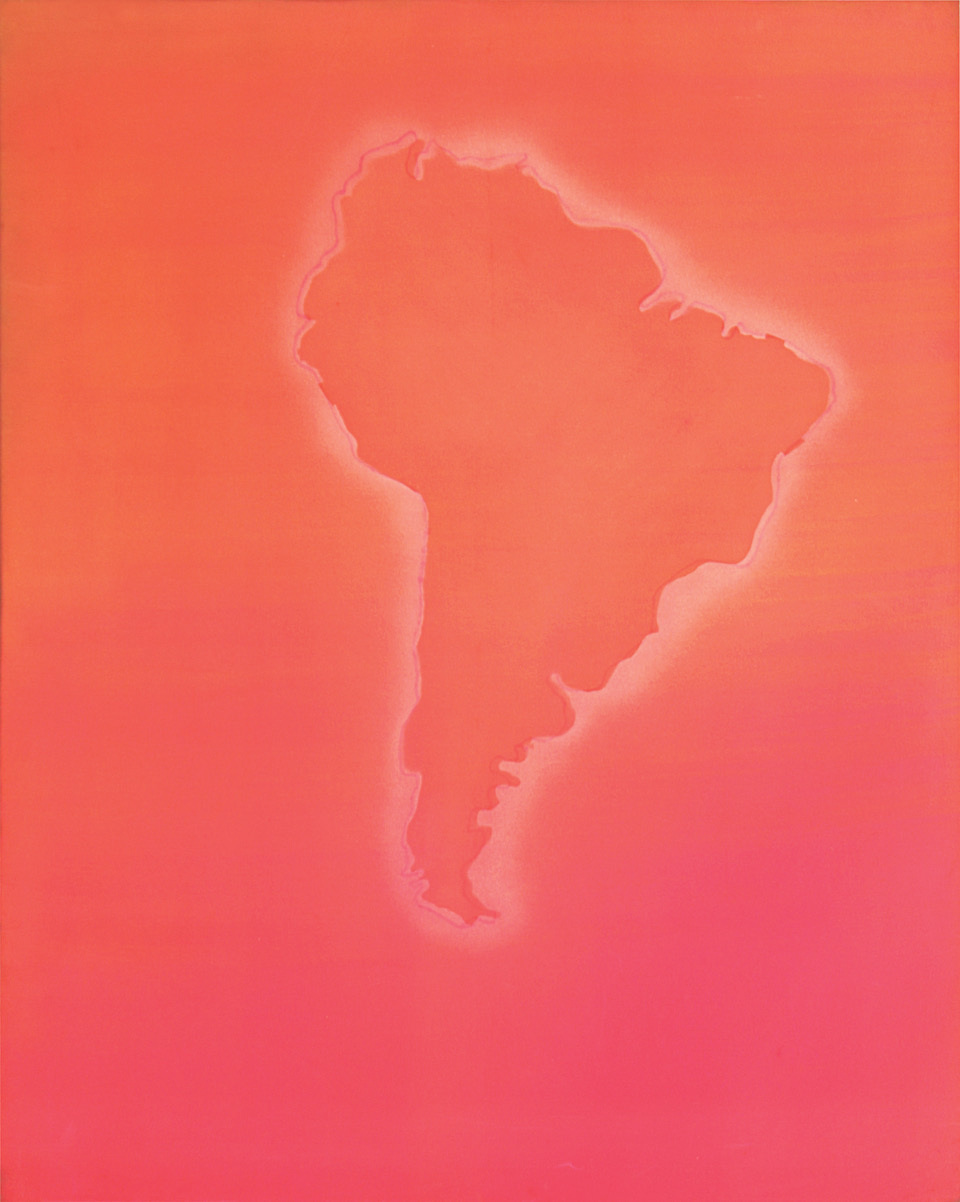 Born in 1934 in Guyana, Bowling spent his youth working as a delivery boy for his mother's shop, Bowling's Variety Store, and dreaming of becoming a poet. He emigrated to London at 19, studying painting at the Royal College of Art alongside contemporaries like David Hockney. While his early work was influenced by Pop figuration, Bowling soon abandoned representation for abstract expressionism. The stylistic transition coincided roughly with another move, to New York, where Bowling lived from 1966 to 1975. As he traveled the world, he remained attached to the English landscape and his paintings took on the form of experimental cartography.

"I have been fascinated by English landscape painting since my first visit to the National Gallery in London in the 1950s and that tradition is a furrow that I have plowed for many years," said Bowling. "The thing is, I don't want to make [J.M.W.] Turners or [John] Constables or [Thomas] Gainsboroughs; I always tried to avoid that. I want to make something completely new, something that no one has seen before."
The results are a far cry from the tradition that inspired them. Bowling's deferred dream of being a poet surfaces in the visual lyricism of his colorful spills and drips. Like poems, his canvases seem to expand the longer you sit with them.
The "Map Paintings" Bowling created during his years in New York, many of which are included in the SFMOMA show, often incorporate stencils delineating the outlines of countries or continents. In Dan Johnson's Surprise, 1969, Africa overlays South America, the motif repeated thrice in a shadowy purple wash atop a sandy background. Who's Afraid of Barney Newman, 1968, a long, thin painting in the colors of the Guyanese flag, features a faint outline of South America stamped in the middle like a watermark. The layering is rich, from the titles referencing Bowling's friends and fellow artists to the historical commentary and visual complexity.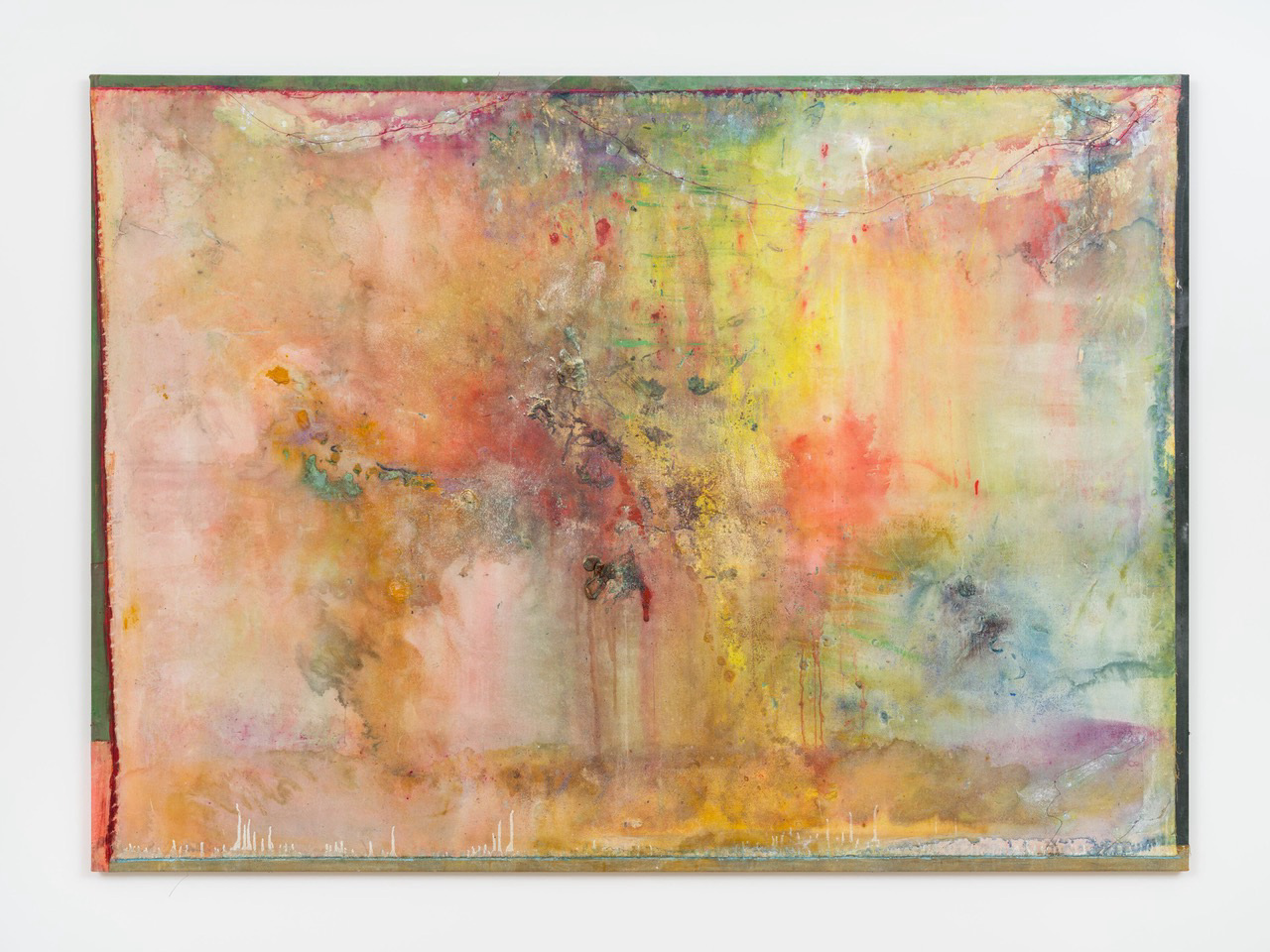 Over the past decade, Bowling has taken a different approach to landscape. In the works on display at Hauser & Wirth, he eschews the literal use of land masses in favor of purer abstraction. We might get just a hint of a horizon, an earthen texture, or the whisper of a vista. #4 to the Lighthouse, 2021, loaded with a clever literary reference, captures the feeling of staring into a storm gathering across a torrid sea in a radiant nebula of pinks and grays. Ashton'smix, 2014, possesses a more traditional landscape quality: squinting, one can almost make out the sunset behind a mountain range. But re-figuring Bowling's pictures isn't the point. The point is how these pictures make you feel.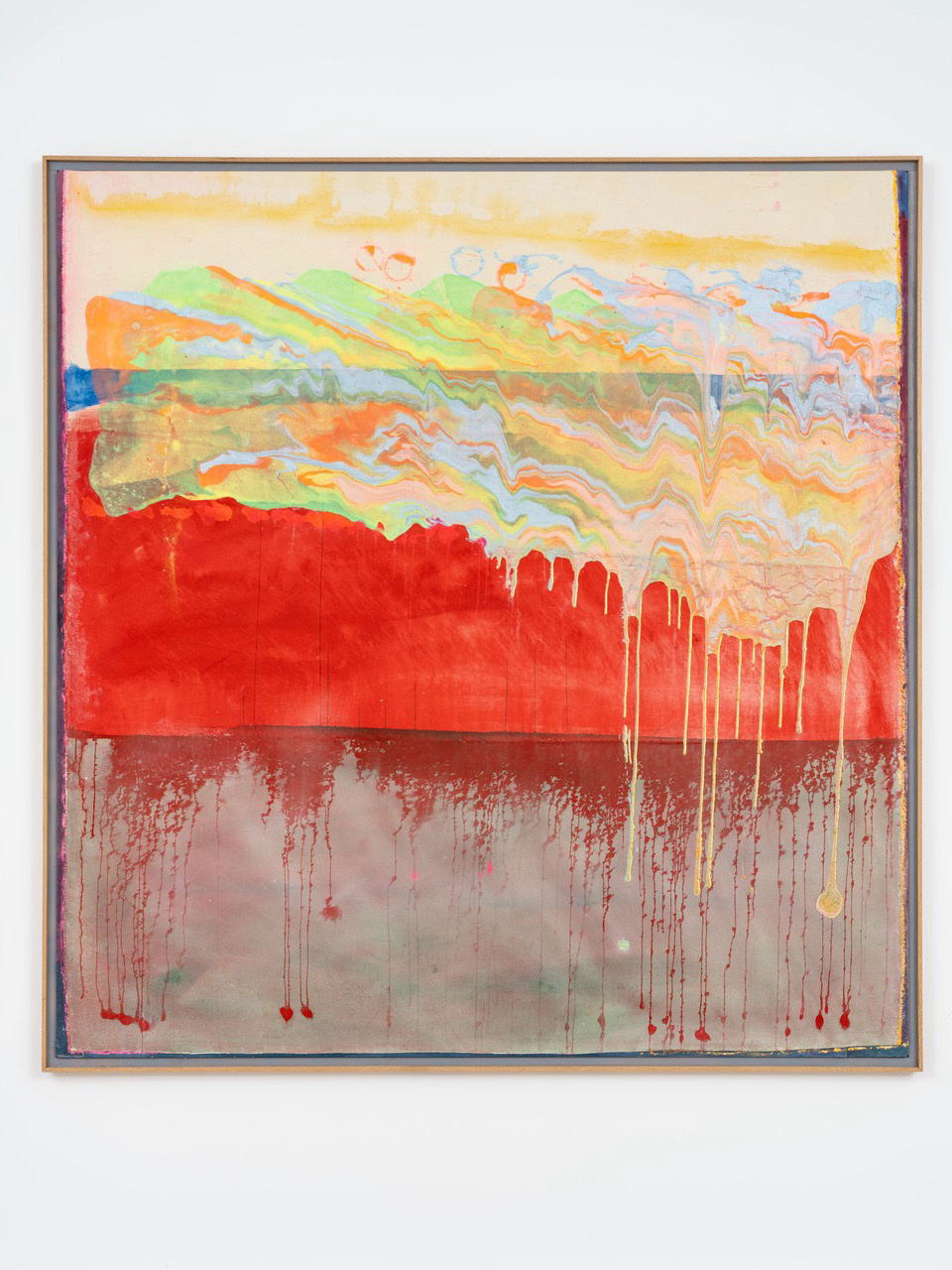 Like the finest Constable or Turner canvas, what is achieved in any knee-buckling landscape painting is the evocation of the sublime, the point at which nature outstrips our capacity for comprehension. Whether his subject is the history of the land or the land itself, Bowling evokes this grandeur ecstatically. Go and get your mind blown.
"The New York Years 1966–1975" will be on view through September 10, 2023 at SFMOMA in San Francisco. "Landscape" will be on view through August 5, 2023 at Hauser & Wirth in West Hollywood.