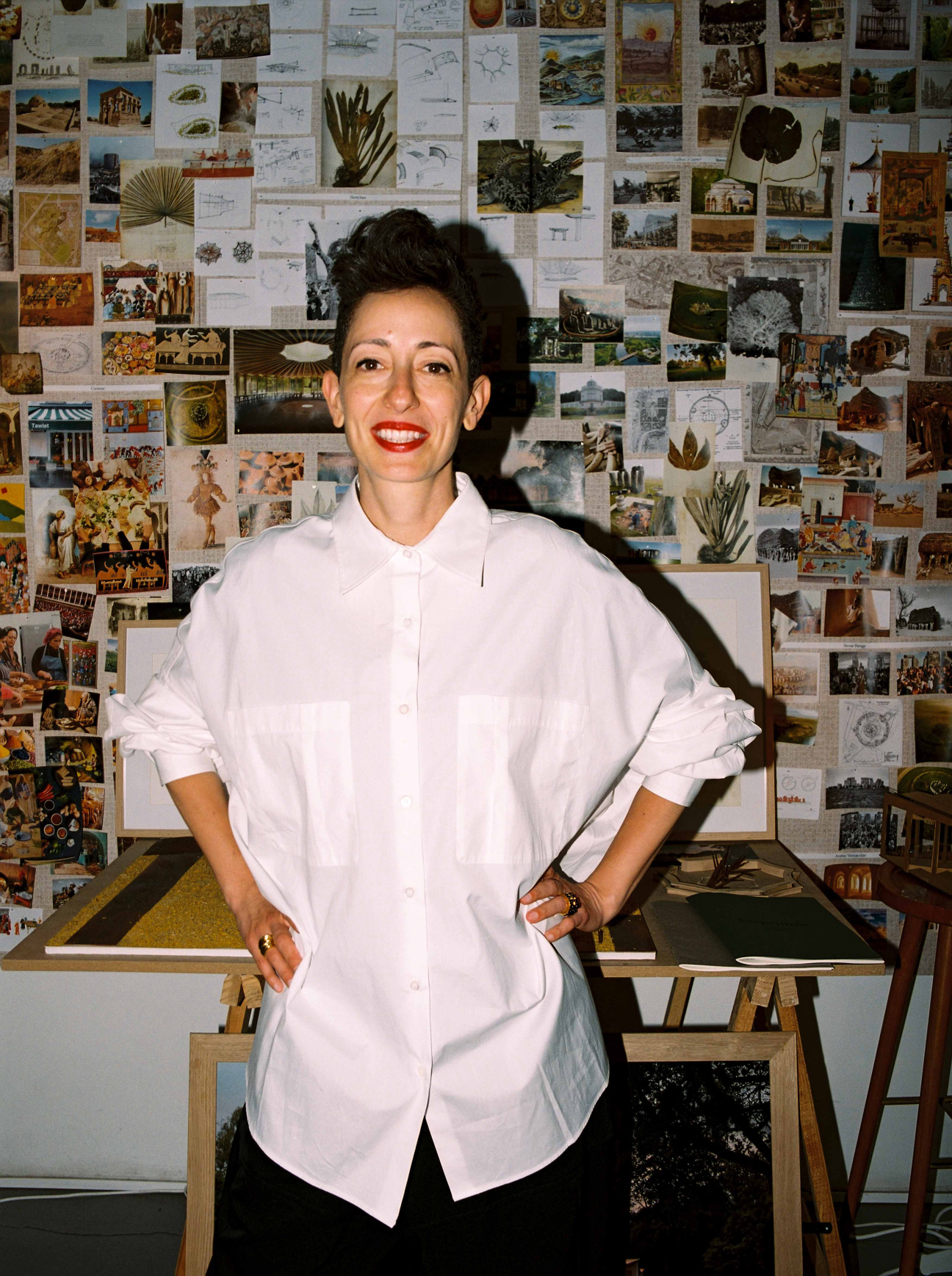 An artist's studio is a haven—a sounding board for ideas good and bad, a companion on dark days and inspired ones. These spaces play occasional host to curators, collectors, and friends, but in the day-to-day hum of creation, they wrap their protective arms around their artists, enveloping them. CULTURED asked six makers whose work spans the disciplines of architecture, performance, painting, and sculpture to reflect on their relationship to music, and share the sounds that keep them company in the studio.
Paris-based architect Lina Ghotmeh—whose projects include the Hermès workshops in Normandy, the Estonian National Museum in Tartu, and the Stone Garden apartment block in her native Beirut—grew up wanting to be an archaeologist. Though fate had other plans, she brings from that field a meticulous sensibility regarding landscapes and the passing of time, as well as a fascination with the most humble of materials. This month, Ghotmeh travels to London to debut her design for the 22nd edition of the Serpentine Pavilion, baptized "À table." The French dining call is a fitting motto for Ghotmeh, whose connection to music emphasizes the gathering of disparate elements—no matter the origin, generation, or genre.
"À table" will draw from and unite the cultural, spatial, and culinary memories of its visitors. What personal memories are you imbuing it with?
I grew up in Beirut, in a Mediterranean climate—connected to the sea and close to the diverse landscapes of the country, including lush green mountains, arid valleys, and snow-capped peaks. This geographic diversity is behind the richness of the cuisine, and growing up in this context, I realized how linked we are to the Earth, to our climates. Food fashions our primal relationship to our planet, a relationship that is surely at a turning point today.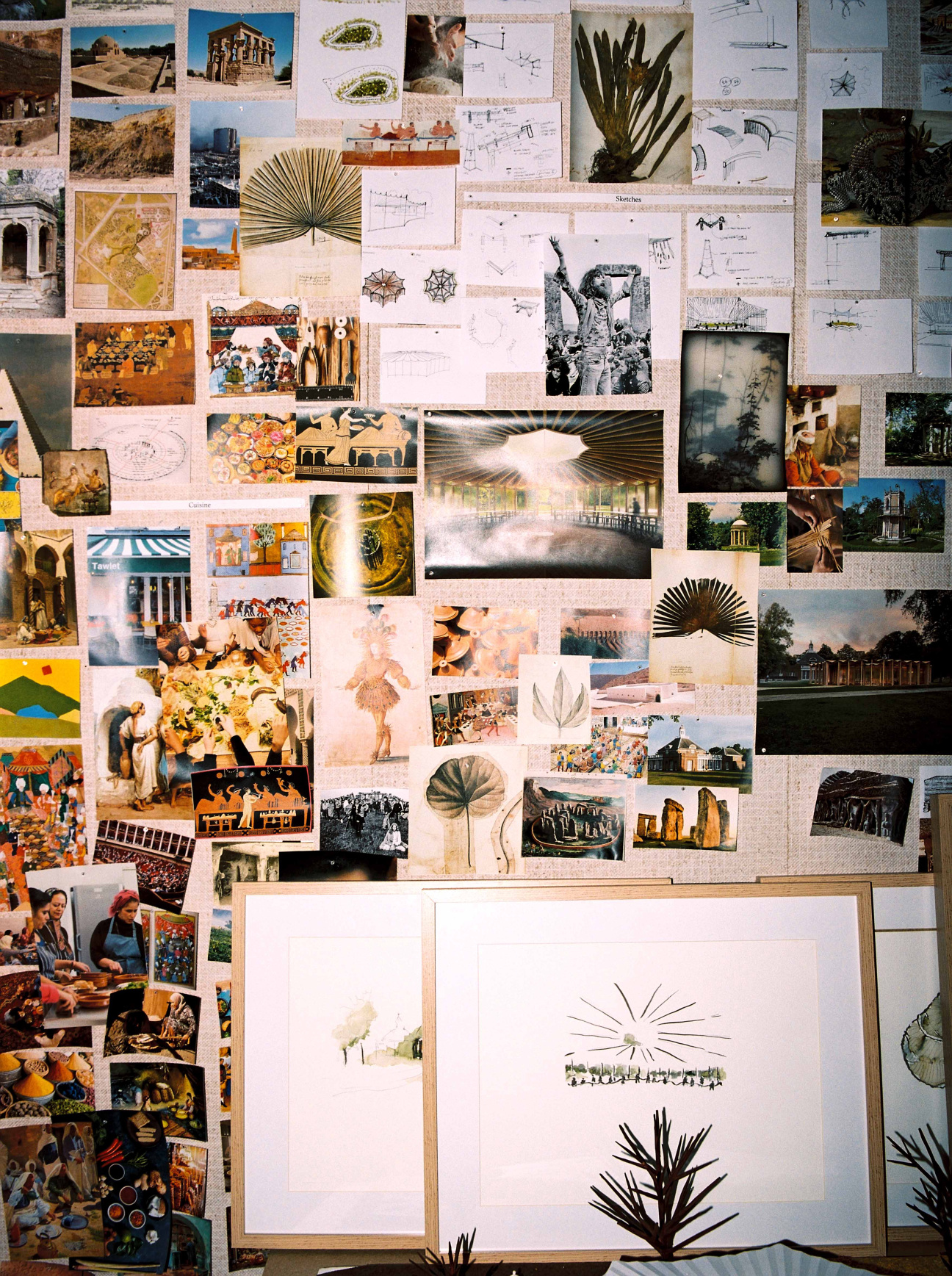 What information or feeling do you want visitors to walk away with?
The Serpentine Pavilion invites one into a serene and joyful moment of togetherness, while elevating the visitor's consciousness to the immediate environment. Built in wood and set out in the park, the structure reminds us of the generosity of nature and its capacity to provide us with renewable materials and resources—ones that are low-carbon and in symbiosis with the living world. The shape of the Pavilion traces, with its concave perimeter, the surrounding trees and is rooted in its place. The space invites visitors to look around, sensing the lush green textures leaning in the wind. The floating low roof draws a dialogue with the adjacent Serpentine Gallery, leaving the spire of the existing building predominantly in the landscape, paying respect to history and to what came before.
You've cast your designs as an "Archaeology of the Future." What histories are you digging at with the Serpentine Pavilion?
Throughout this research process, my team and I studied the history of follies in parks, at Stonehenge structures, at toguna pavilions in Mali, and at the origin of the symposium, taking us to ancient Greece and the banquets after which "symposia" would take place, all while laying down on tables of feasts. I was intrigued by how significant decisions are made at enjoyable and celebratory moments, and I wondered how we may symbolically resurrect these occasions by making them more commonplace and relevant to daily life.
Architecture and cooking are both incredibly collaborative practices. What is the role of collaboration in your life?
A chef, a mother, or a father imbues their recipes with memories, empathy, and thought to those who will eat. The preparation work is done with many hands, with a preliminary process of seeding, growing, and a thoughtful care to resources. Everything is measured and orchestrated. An architect does similar work, with a greater responsibility to the environment, as one's structure will dwell on a longer time span.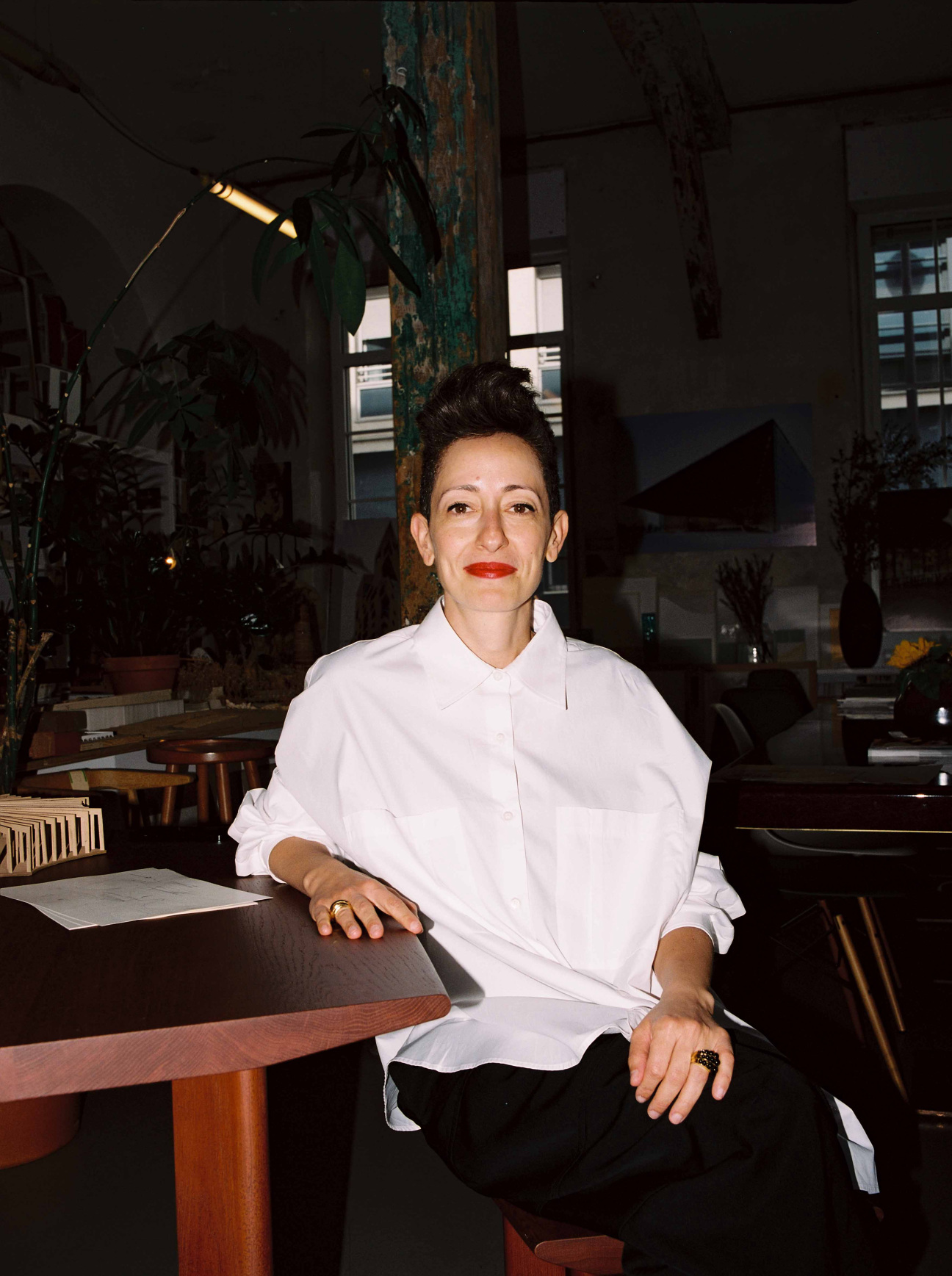 How do you think about sound in the spaces you design?
I work with sound engineers to study the sound experience within the spaces I design. Each one has a different sound requirement. When working on atelier spaces such as Hermès, the sound of hammers and leather working tools is rendered musical with the acoustic paneling used on the walls. At the Palais de Tokyo restaurant, Les Grands Verres, the high space and the risk of noise reverberation shaped our material choices for the renovation; everything was orchestrated to have the most intimate experience.
What music do you and your team listen to while working? What music do you cook to?
Music heals, transports, and opens the imagination. My team members come from various cultures and are of various ages. When I cook or work, I listen to Ana Moura, Amália Rodrigues, Oum Kalthoum, Dhafer Youssef, Ibrahim Maalouf, [Johann Sebastian] Bach, Oum, Fairuz, Ziad Rahbani, Miles Davis, Arvo Pärt, Nina Simone, Chilly Gonzales, Maria Callas, [Felix] Mendelssohn, [Niccolò] Paganini, and many other classics.
What's the best playlist for gathering around a meal?
The whispers and laughter of people around the table.
What song represents where you're at in your life and practice at the moment?
"Overture ('Sinfonia') in C Major" by composer Marianna Martines.
Below, listen to a playlist of Lina Ghotmeh's favorite artists and songs.