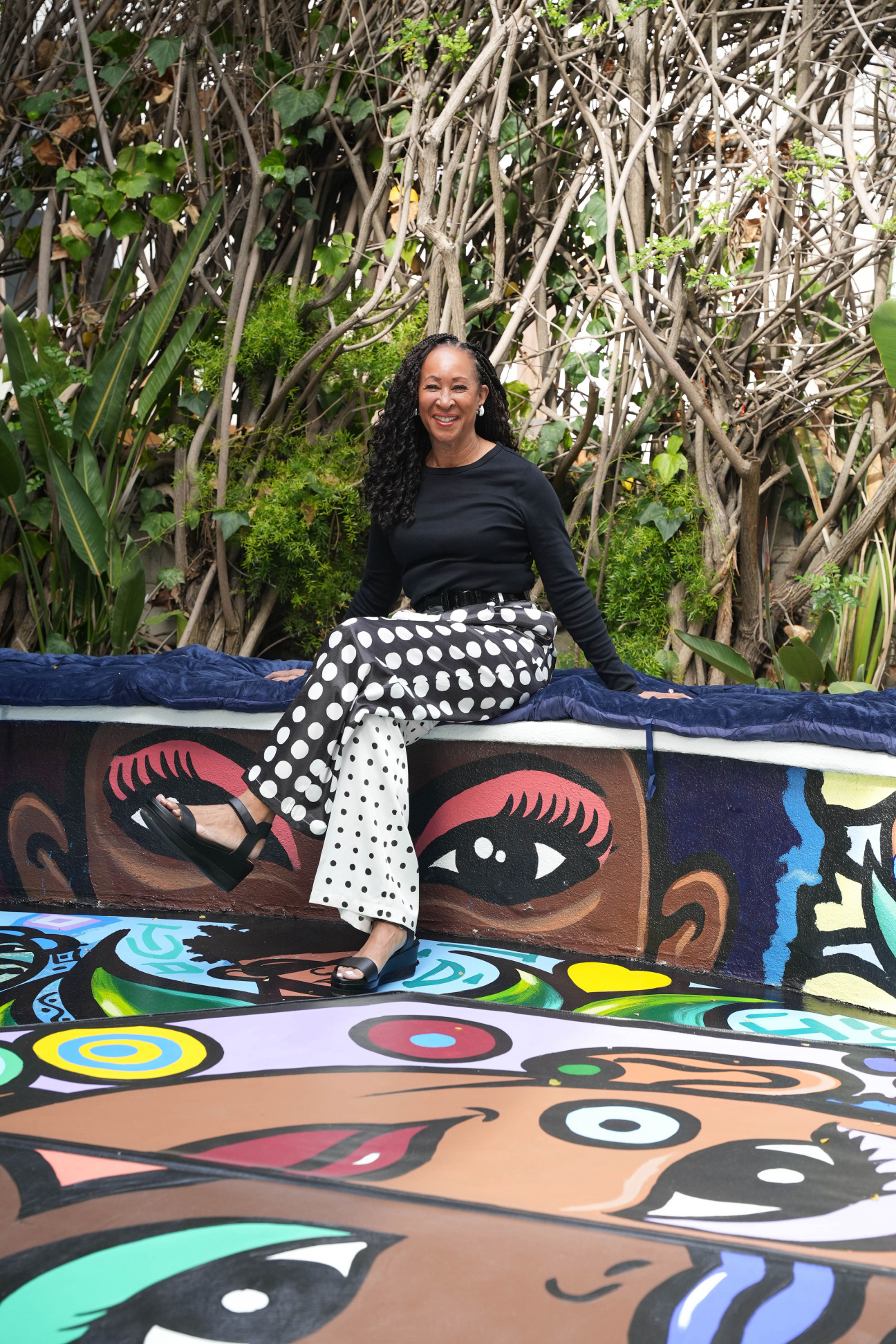 Last weekend, after the excitement of LA art week, a group of Black artists, collectors, curators, and writers came together with friends and allies for an impactful gathering, hosted by LA-based collector and newly-appointed California African American Museum board member Dr. Joy Simmons to support The Last Resort Artist Retreat. Founded by Derrick Adams, the residency program is built upon the concept of leisure as a source of therapy for Black creatives, and is committed to offering space and curated experiences conducive to their rejuvenation.
This organization's premise is a welcome shift from the hustle mentality often ascribed to Black entertainers, artists, athletes, and entrepreneurs. It's only fitting that Adams, a multidisciplinary artist whose works conjures Black joy, beauty, and a refreshing take on pop culture, would develop a residency to encourage what he calls a "softer life" for Black creatives in order to cultivate the seeds of creativity outside the constraints of consumerism and capitalism. TLRAR welcomes talent occupying space in the visual, sound-based, movement, culinary, and literary arts, as well as entrepreneurs whose interests seek to enrich the arts.
Throughout the occasion, Simmons, Adams, and TLRAR Executive Director Thomas F. James shared beautiful and inspiring remarks, encouraging everyone to support the residency and Black art ecosystem at large. Guests included artists Edgar Arceneaux, Reginald Armstrong, Mustafa Ali Clayton, Genevieve Gaignard, Patrick Henry Johnson, Mario Joyce, Muna Malik, Robert Peterson, and Glen Wilson; as well as Studio Museum Director Thelma Golden, collectors Janine and Lyndon Barrois, Michael Sherman, Dee and Gianna Kerrison, Larry Jones, Lisa Goodman, and Hau Nguyen; curator and advisor Mashonda Tifrere; gallerist Storm Ascher, ARTERNAL Founder and CEO Sean Green; curator Larry Ossei-Mensah; consultant Rodney Frank; Endeavor executive Romola Ratnam; and Thomas E. Moore III from National Academy of Design; among others.