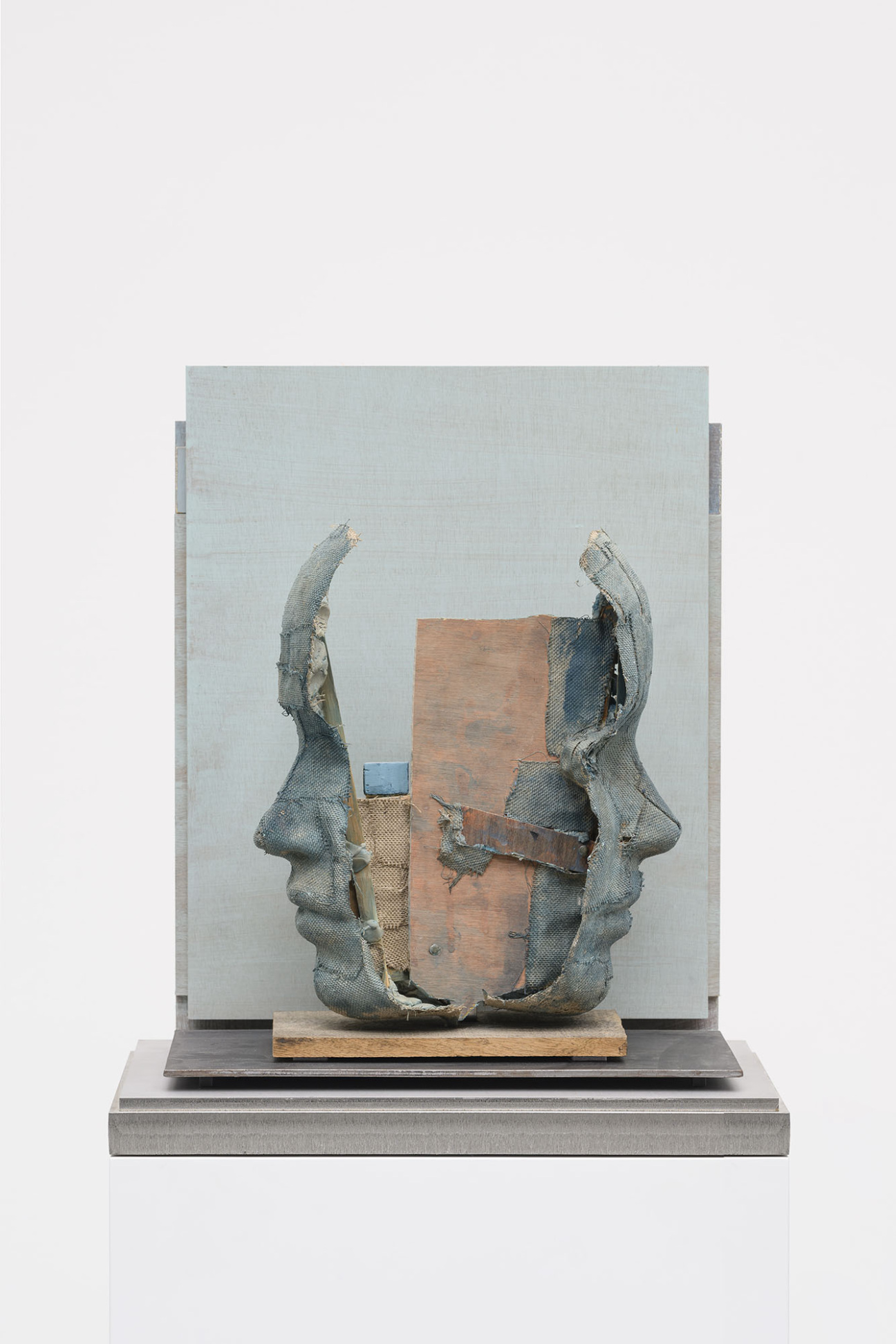 If You Want to Be Intellectual
Full disclosure, I've been obsessed with Mark Manders's faux ancient ruin-esque sculptures for as long as I can remember. They simultaneously look like they've been dug up after hundreds of years, and as though they're still soft, unfired clay (in fact, they're usually made of epoxy or cast bronze). In 2019, the Dutch artist's brilliant public art intervention, a colossal, decaying work entitled Tilted Head fascinated New Yorkers entering Central Park. With its eyes closed, the subject's face and cranium were cleaved in half. But there's much more to Manders's practice than the spellbinding, tromp l'oeil statues for which he's famous. On view through April, Tanya Bonakdar's latest exhibition, "Writing Skiapod" showcases the artist's preoccupation with language: newspaper becomes the canvas for painting; sculpture, the visual manifestation of all 170,000 words in the English vocabulary; and a surreal, mythical installation, the means of blurring fictive reality.
"Writing Skiapod" is on view through April 8, 2023 at Tanya Bonakdar.
If You Want to Go Classic
Martin Puryear represented the United States at the 58th Venice Biennale to vast critical acclaim. His abstract, semi-anthropomorphic sculpture, A Column For Sally Hemings, referenced Thomas Jefferson's enslaved mistress, and was placed within the Jeffersonian pavilion inspired by the American president's Monticello plantation. The work captures the poetic eloquence of Puryear's practice. In 2016, the artist's 40-foot-tall, Big Bling, commissioned for Manhattan's Madison Square Park, harkened a giant elephant, with a gold-leaf shackle at the top. At the time, he wrote: "I see you New York. I see how you grow and compartmentalize and stratify. I see how you beckon and promise (and also how you exclude). And crowning it all like a beacon, I see your wealth, your gilded shackle, the golden ring (the bling), the prize, our pride, maybe even our success." For good reason, Puryear is revered among art historians, critics, and curators. Don't miss the opportunity to sample his singular style in Los Angeles and his first show in the city in 30 years.
"Martin Puryear" is on view through April 8, 2023 at Matthew Marks.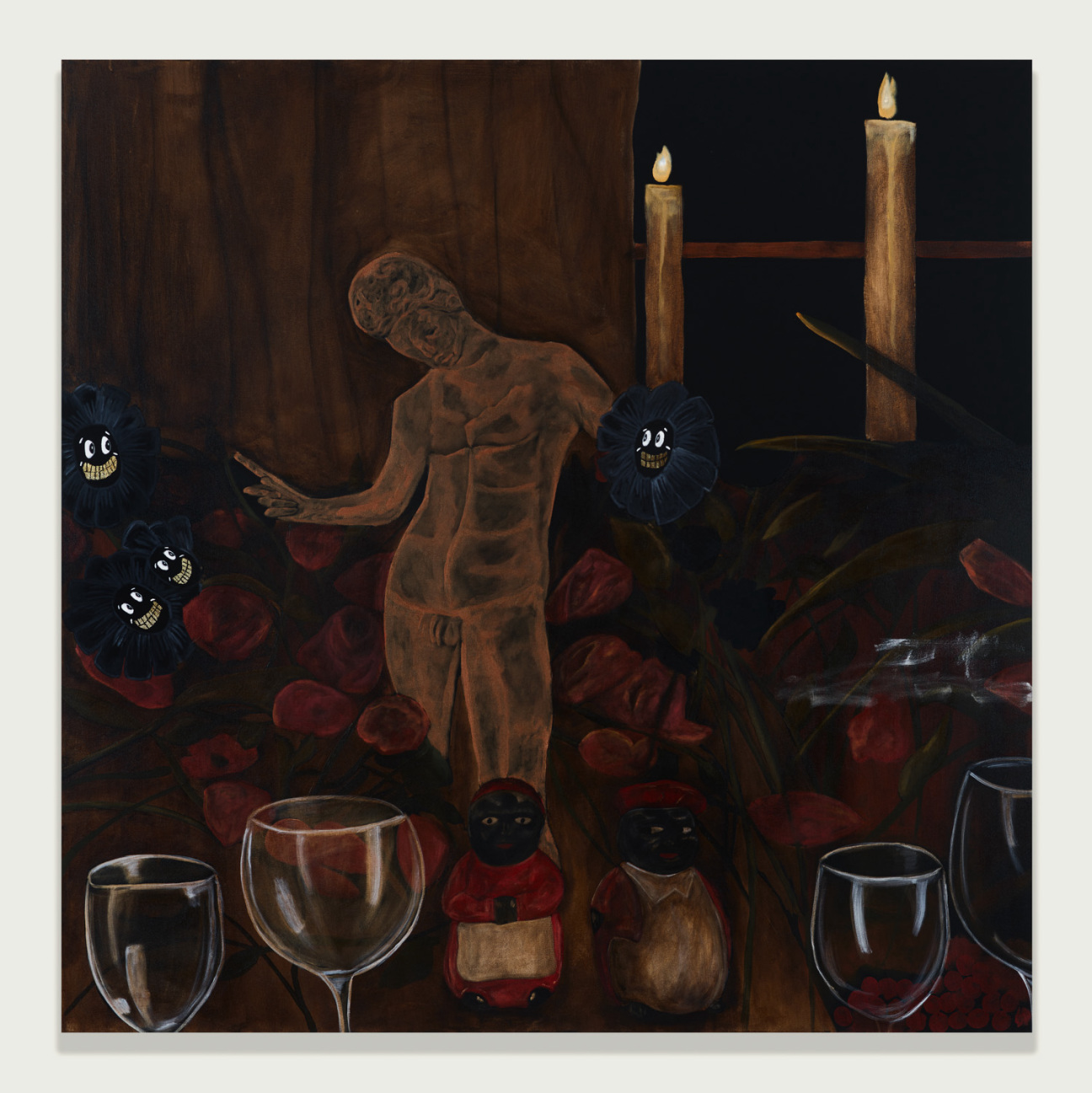 If You Want the Next Thing
A small plane flew past the Statue of Liberty on a Saturday in May 2020 with a banner that read: "They're Going to Kill Me." They were some of the last words said by George Floyd before he was killed by Minneapolis police officer Derek Chauvin. In Detroit, a plane with the phrase "Please I Can't Breath" circled its downtown, while similar aerial demonstrations took place over American cities from Miami to Los Angeles. Each powerful message was the work of Dallas-based artist Jammie Holmes. This month, "Somewhereinamerica," the artist's new show of paintings (the medium for which he is celebrated) at Various Small Fires, captures domestic tableaus based on settings where the artist was raised. Interspersed with racially charged objects—including mammies with Jim Crow-era facial features—Holmes portrays the country's legacy through the poignancy of personal memory and richly textured expression.
"Somewhereinamerica" is on view through March 11, 2023 at Various Small Fires.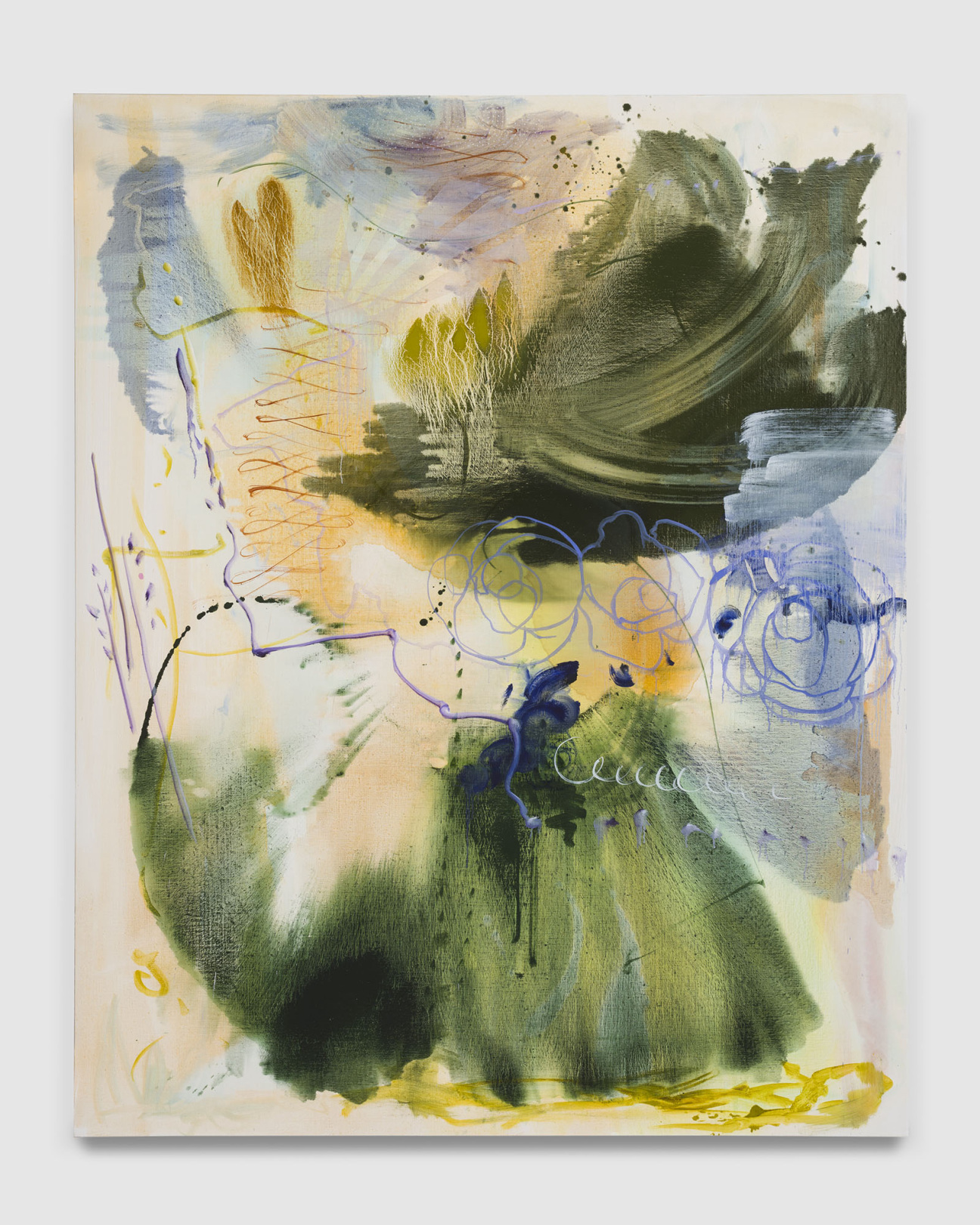 The One that Got Away
No matter what city you're in, there are always one or two shows every art week that you just can't get to—and they haunt you. At Frieze LA, it was Emma McIntyre for me. One of this year's CULTURED Young Artists, her exhibition of new paintings, "Pearl Diver," also marked her debut in Chateau Shatto's gallery space. The Los Angeles artist is fast on the rise, with an upcoming solo presentation as part of L'Almanach 23 at Le Consortium, Dijon next month, which I will, unfortunately, have to miss out on again.
"Pearl Diver" is on view through March 18, 2023 at Chateau Shatto.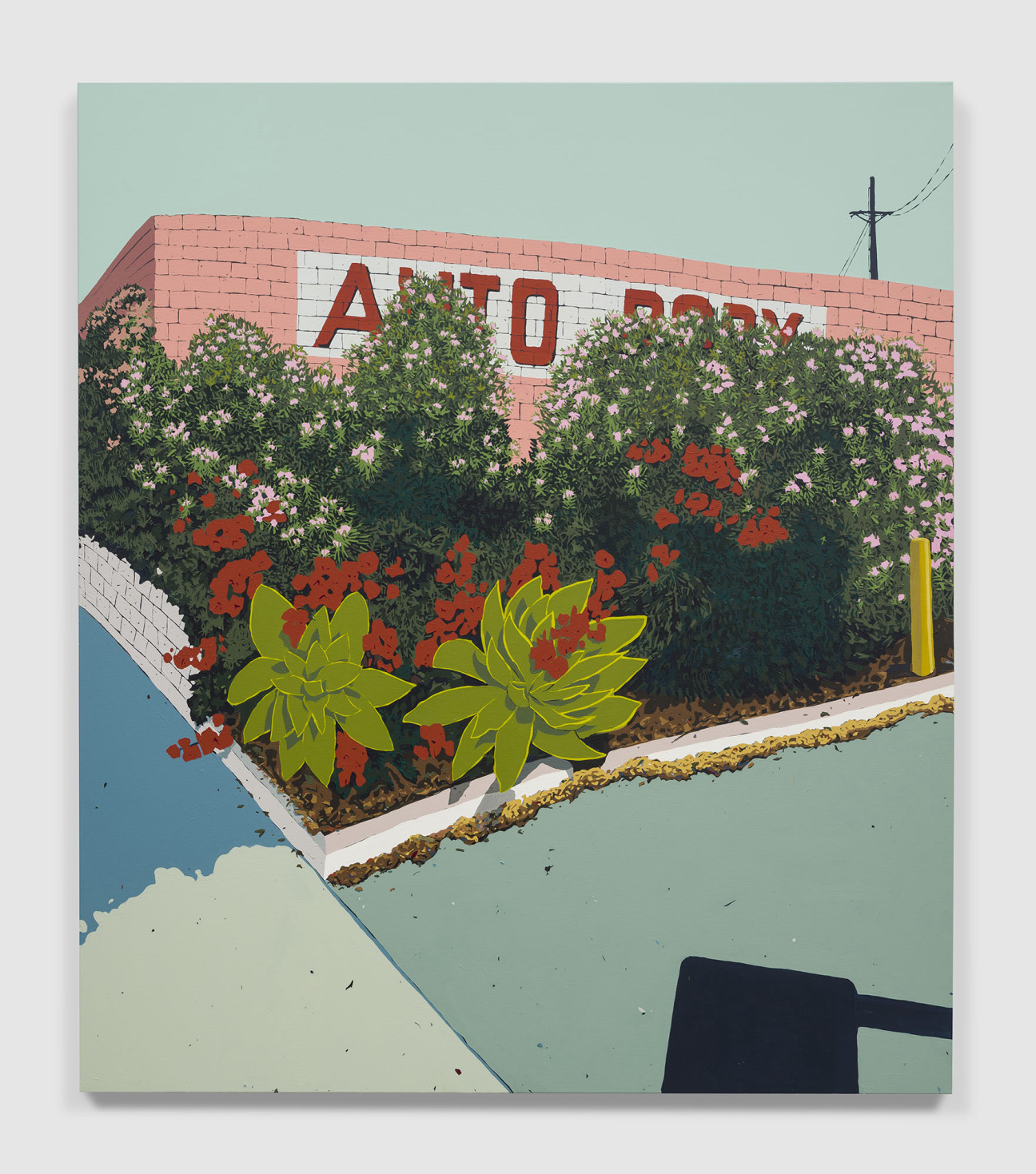 In My Queue
If I could sneak back to LA for one show, it would be Hilary Pecis's "Paths Crossed," which opens next month at David Kordansky, her first with the gallery. Pecis is experiencing a meteoric rise in the market, with a practice that echoes California greats like David Hockney and Jonas Wood; all lush land and interior-scapes—house plants, books, domestic design, and saturated daily life dominate her painterly vision. Quintessentially Los Angeles, many of the paintings in "Paths Crossed" begin with photos taken on the artist's phone during her daily runs through the city's streets and mountains, a topographic love letter to the city she calls home.
"Paths Crossed" will be on view from March 18 through April 22, 2023 at David Kordansky.