Like so many during the height of the pandemic, Mimi So was in the throes of reorganization. In early 2020, the jewelry designer had agreed to help her father clean out his basement—a seemingly "endless task" to the apartment-dwelling Manhattanite, but one that held several unexpected discoveries. Amidst the typical boxes of old clothes, photos, and souvenirs, she came across something she had long forgotten about: her very first portfolio from her days at Parsons School of Design, and among it, her brushes.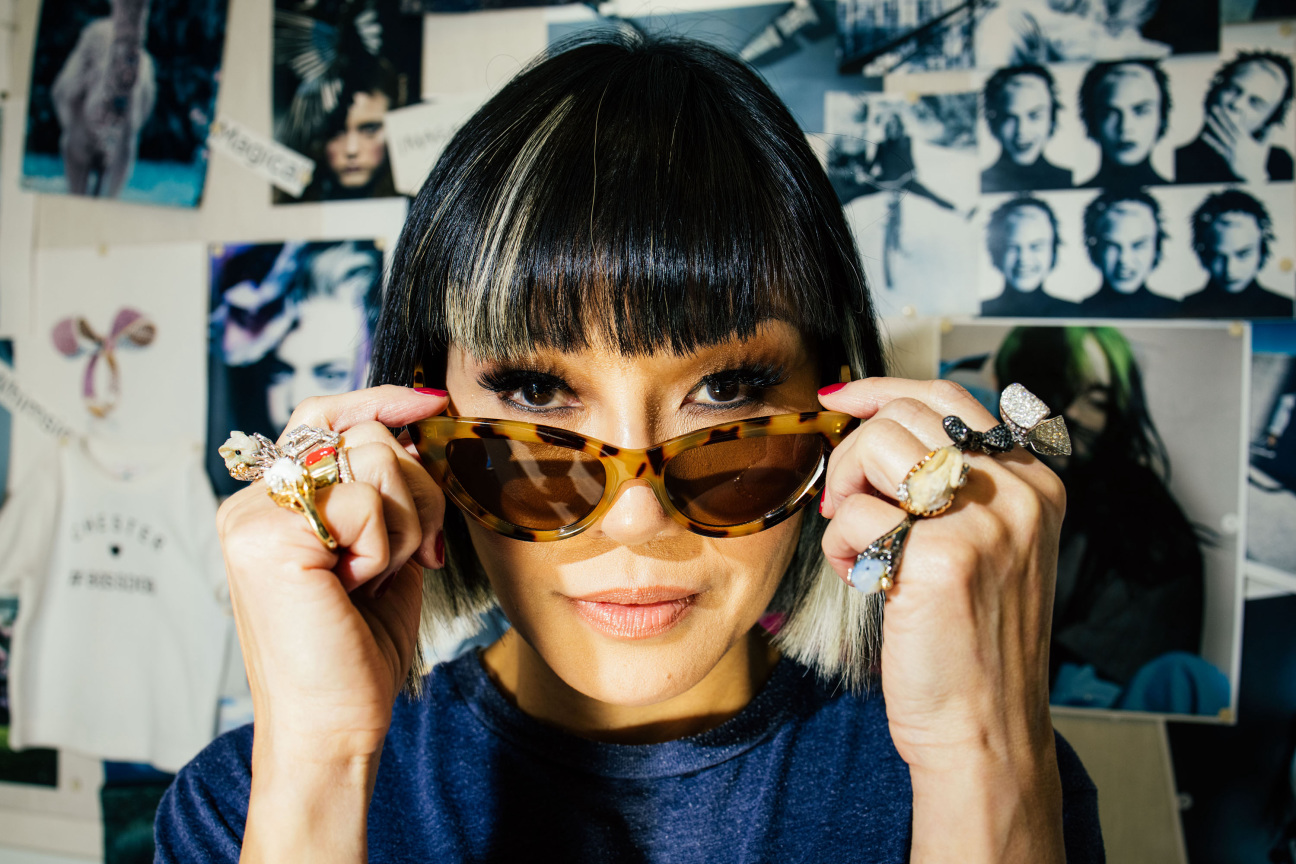 "During such a dark time people needed to find hope," the jewelry designer recalls. "I thought, What can I do to help? It was important to have a positive message to encourage others to embrace their creativity—to discover, unfold, and push it forward." With her surprise basement finding, So knew exactly how she would do it.
Turning through the pages of her portfolio, the memories from her studies started to seep through. As she revisited the past, she also began to design anew. Now complete, her aptly named Parsons Collection features So's signature balance between graphic and whimsy, an approach she attributes to her background in graphic design. But like her other work during her decades-long career as a jewelry designer, its underlying message is really what makes the rings shine.
With the paintbrush form taking center stage, the jewelry designer's goal was to convey the joy she felt upon rediscovering the unbridled creativity of her youth. But more important, she says, was the ability to encourage others to rediscover their own as well. "When we are toddlers, We learn how to paint before we learn to write, so the paintbrush is really so empowering." So explains. "There is so much ownership behind it." That's why she engraved hers with the words "Paint your dreams." The designer adds: "I wanted to create a single silhouette that could speak to that without a lot of embellishments, that could be an encouragement for creativity in a simple form."
So sees this—and all of her designs—as a reflection of her own experiences and vulnerability, but she knows they don't stop there. "I see this beyond myself. I see the impact it has on others and the joy it brings them," she says. "Communicated through a beautiful, artistic piece, it's a reminder to people that they are special. Whenever they put it on, it tells them exactly that."