Although Women's History Month has ended, The Stax Advisory and Sotheby's Palm Beach are continuing to celebrate women year-round. The collaborative duo has curated a selection of over 100 pieces of fine jewelry by established and emerging international female designers for an exhibition at the auction house's Palm Beach gallery. Open through April 10, a portion of the proceeds from the showcase of contemporary design will benefit the Mother Lovers charity, helping to fight the maternal healthcare crisis in the United States.
"We're thrilled to be collaborating with The Stax Advisory on this special female-driven showcase at our Palm Beach gallery," says David Rothschild, private sales director of Sotheby's Palm Beach. "The women of The Stax have curated an art-inspired selection of elevated and wearable jewels, which serves as a beautiful complement to the assortment of paintings, sculpture and design in the space."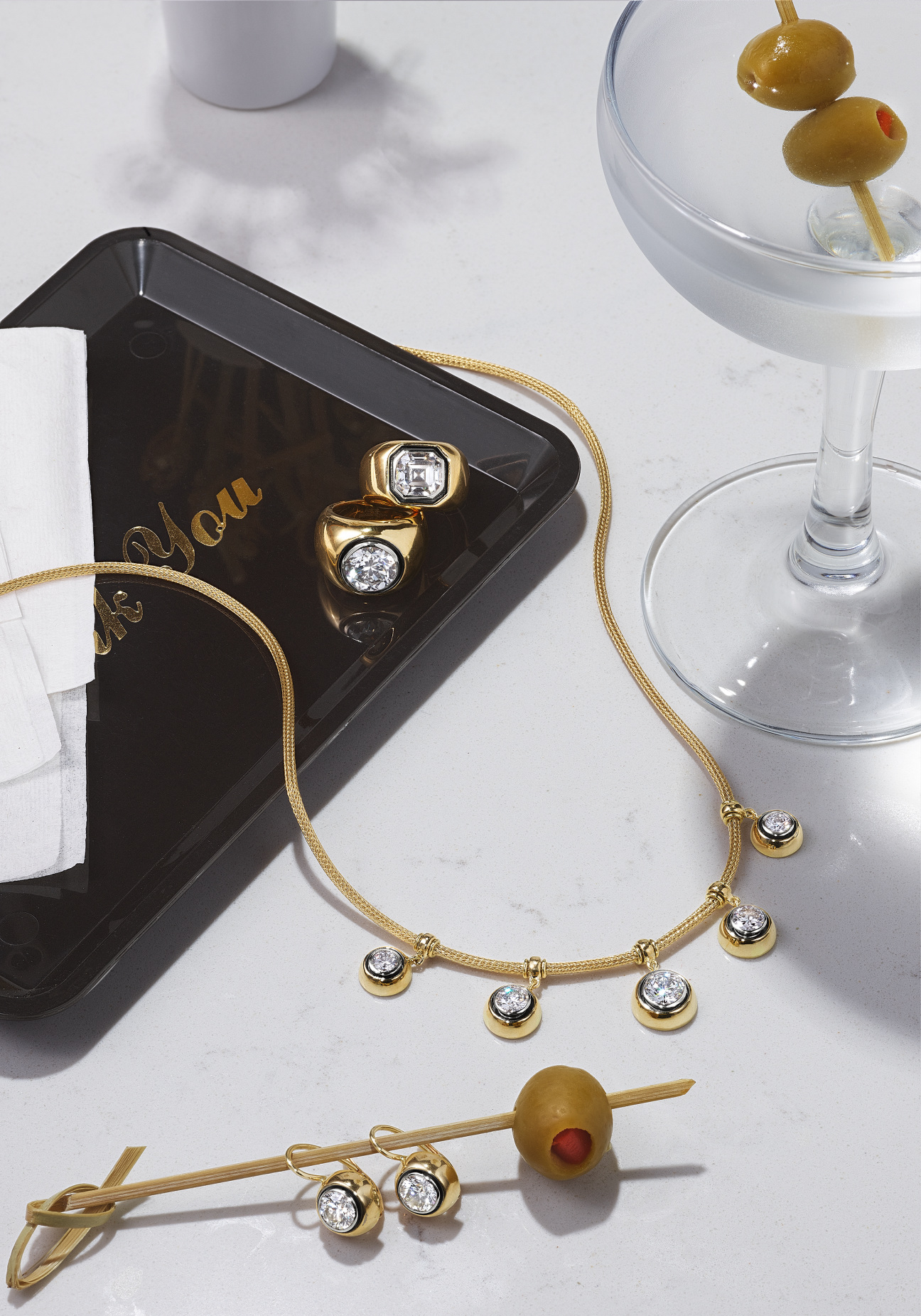 In the lead-up to Mother's Day on May 8, The Stax Advisory and Sotheby's Palm Beach felt it important to increase awareness of and provide financial support to maternal healthcare through the show. The maternal mortality rate has worsened two-fold over the past 20 years, and the U.S. has the only rising maternal mortality rate in the developed world.
Among the talented women participating in the exhibition are Alice Cicolini, Daniela Villegas, Loren Nicole, Jesse Marlo Lazowski and Satta Matturi. The jewelry pieces vary in style but contain multitudes of innovation and creativity. Loren Nicole's Cylinder earrings are asymmetrical, hand-painted capsules, emblematic of excellent craftmanship while Alice Cicolini's rings are abstract and modern. All command attention with their use of line, pattern and form.
"Our partnership with Sotheby's Palm Beach has been a total labor of love and in the works for quite some time," says The Stax founder Victoria Lampley Berens. "Having grown up between London, Palm Beach, New York, and now living in Los Angeles, I wanted the curation to reflect my nomadic and colorful upbringing whilst paying homage to my mother, who passed of cancer five years ago. She had incredible style, great taste in jewelry and some of the happiest times of my life were spent with her on the Florida shores."