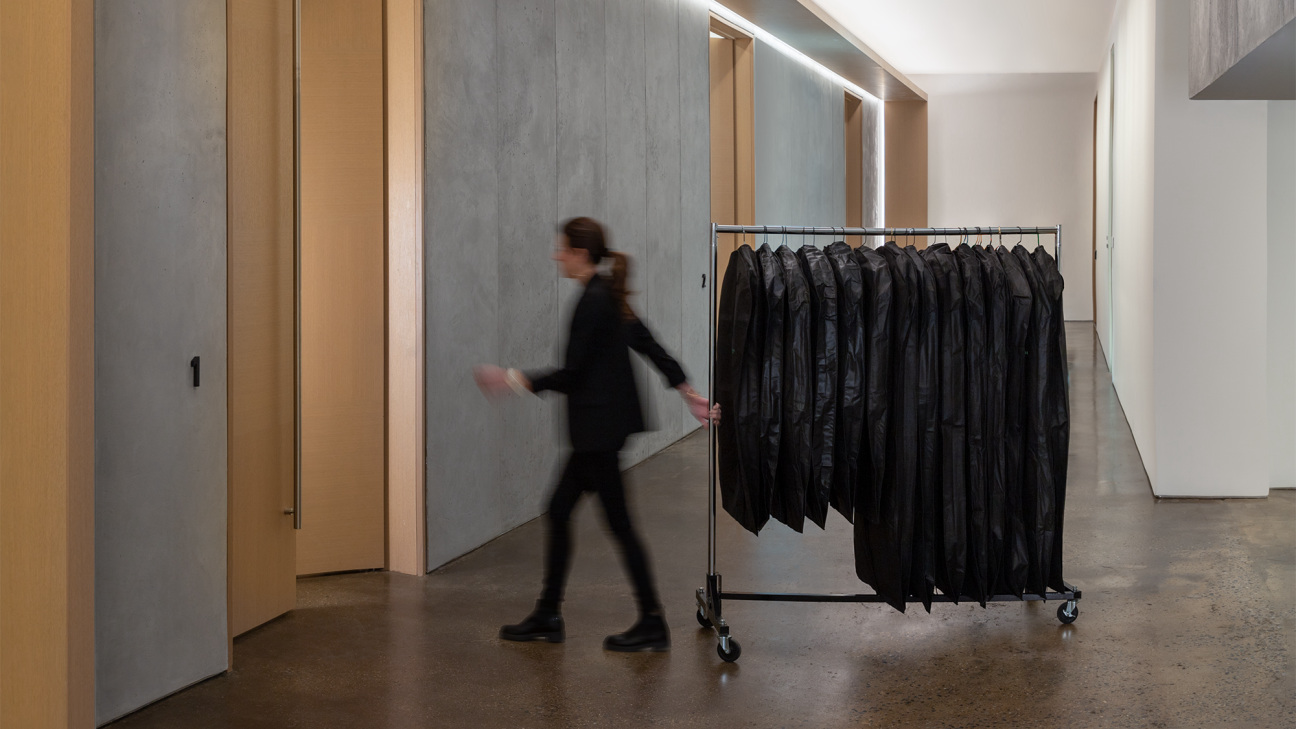 The fashion industry is perennially future-focused—it's always about the next season, the next trend, the next "it" designer. But over the past few decades, with the mounting popularity of fashion exhibitions at the Metropolitan Museum of Art, the Brooklyn Museum, and elsewhere, the field—as well as individual fashion lovers whose closets are bursting with vintage treasures—have come to recognize that the past deserves our attention, too. And that's where UOVO Fashion comes in.
UOVO, the storage and logistics company perhaps best known for its work with fine art, has been on a mission to encompass other collectibles, including fashion and wine. In 2021, the company acquired Garde Robe, a high-end fashion storage service, and Domaine, a storage and logistics firm for wine connoisseurs. Now, it's consolidating and rebranding the offerings under the UOVO umbrella.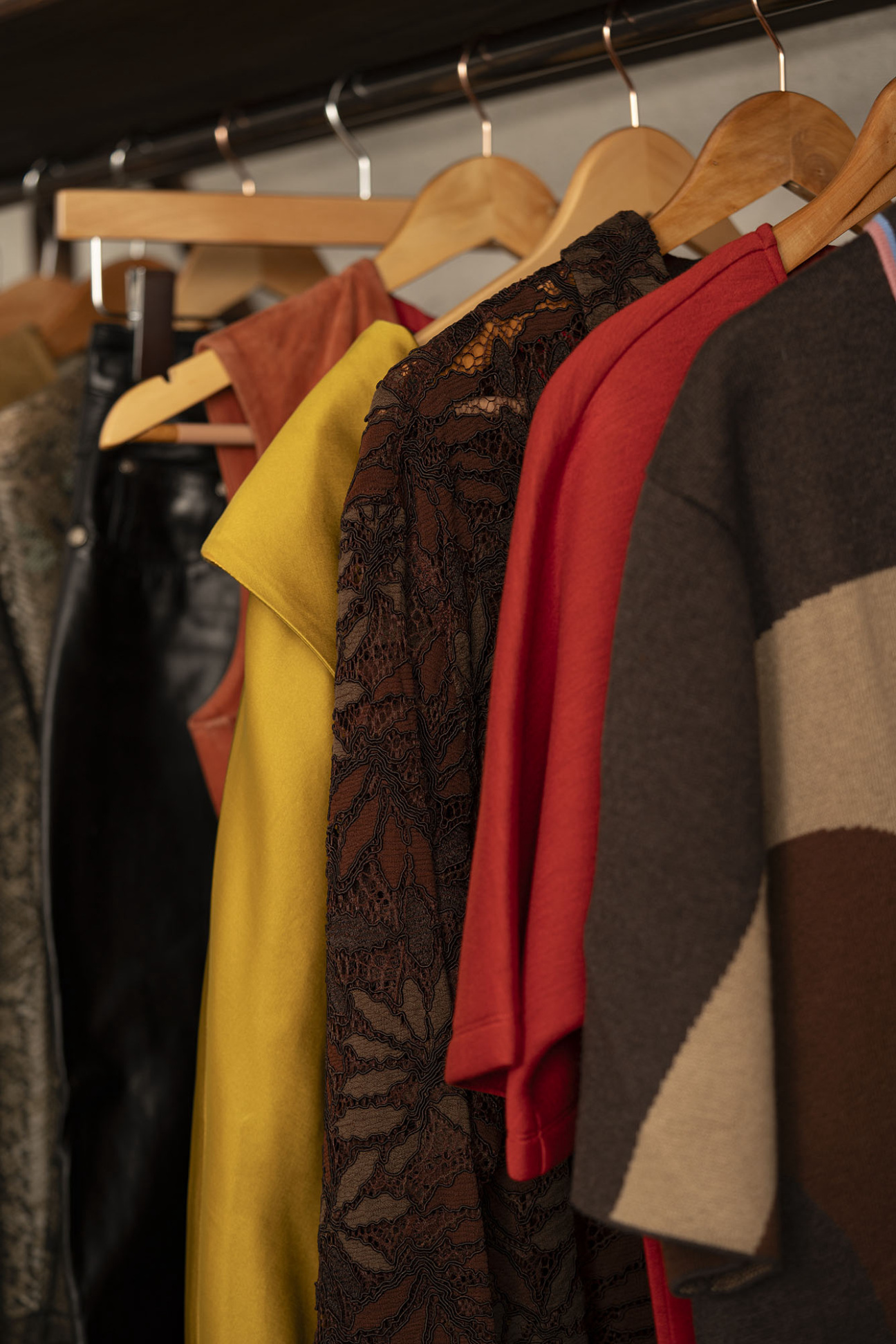 Beloved by top designers and individual clotheshorses alike, UOVO Fashion offers climate-controlled storage, preservation, seasonal wardrobe changes, and even luggage-free travel services out of its facilities in New York, Los Angeles, and Palm Beach. Every new arrival is cataloged and photographed with state-of-the-art cameras that capture the garment in 360 degrees; it is then carefully packed in breathable, acid-free materials and safely tucked away.
The growth of the fashion-storage industry is an indication that garments ranging from Pyer Moss's 2021 couture collection to Gwyneth Paltrow's couture are now considered worthy of the same care as paintings by Mark Rothko or Barkley L. Hendricks. And the service is not just for famous names: a growing number of private individuals are using UOVO Fashion to preserve wedding gowns, off-season garments, and special looks to hand down to the next generation.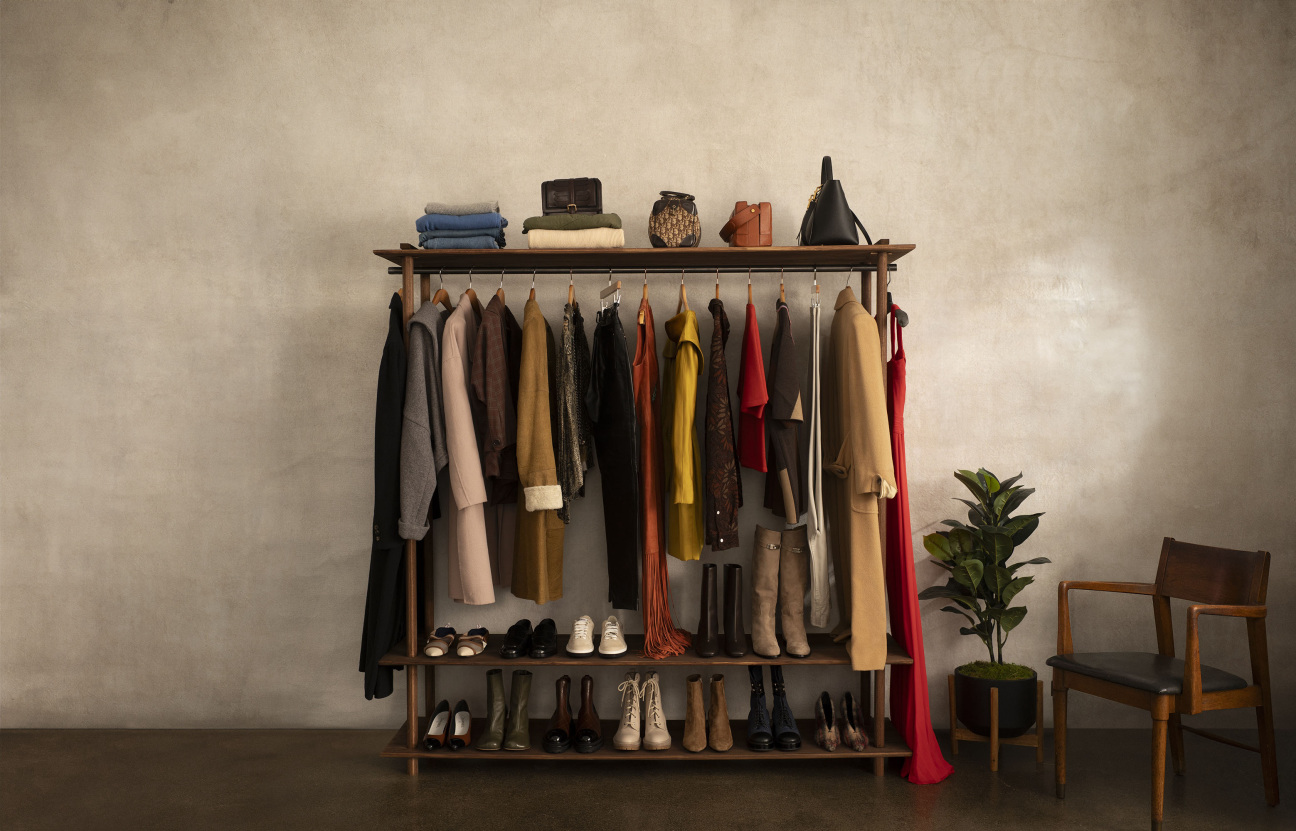 UOVO Fashion also offers clients use of the MyCloset app, which digitizes inventory and offers white-glove pick-up and delivery scheduling. Think of it as a 2023 version of Cher Horowitz's high-tech closet in Clueless.
"UOVO Fashion is a bold step in our company's evolution," says UOVO Founder and Board Co-Chairman Steven Guttman. "We strive to create an unparalleled experience where art, fashion, and wine intersect, preserving our clients' most cherished collections. Our commitment to excellence and innovation remains unwavering as we continue to embrace the dynamic world of fashion."