When it comes to executing their exacting visions for their studios, homes and installations, artists turn to a rarefied group of architects whose designs are equally original. Often institutions tap these same talents to construct awe-inspiring environments for viewing art, and the resulting buildings become must-see destinations in and of themselves. For masters such as Annabelle Selldorf, David Adjaye and Elizabeth Diller, fine art museums and galleries form a core part of their practices, whether building from the ground up or lending a fresh eye to a storied site in need of renovation. Just as they understand how to design universally commanding structures for the world's most venerable public institutions, these architects have also been entrusted with realizing artists' most personal spaces: their homes and studios.
Below, discover the eight architects that have become artists' and institutions' go-to sources for designing both residential and commercial spaces. Sensitive to the artist's needs, yet daring and imaginative, these architects create buildings or environments that leave a lasting impression.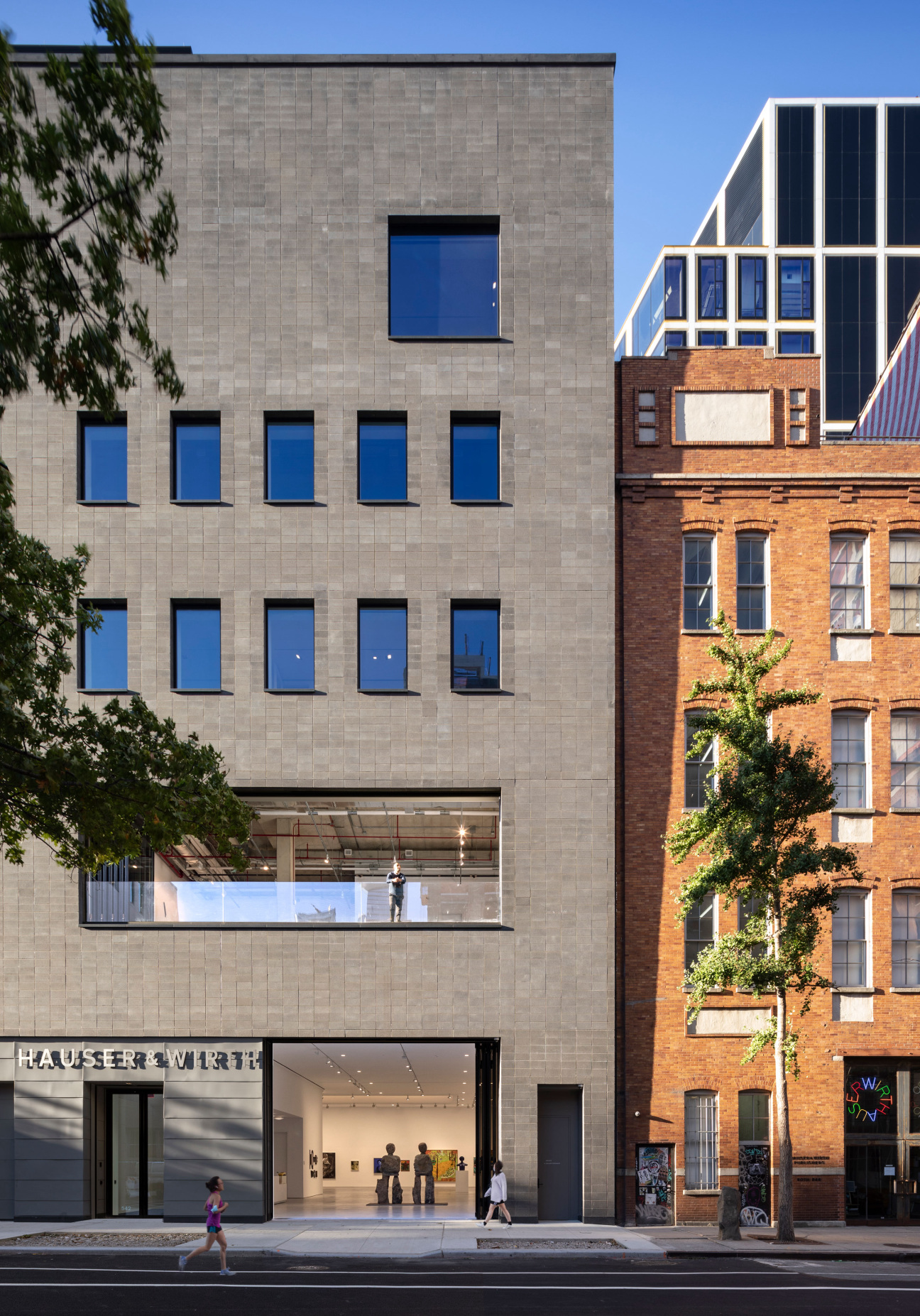 Selldorf Architects
Since being founded by Annabelle Selldorf in 1988, Selldorf Architects has become one of the top names in design for the art world. Having revived historic structures, such as the 1914 Carrere and Hastings building that is now the Upper East Side's Neue Galerie, the New York-based firm's latest endeavor is a major expansion and enhancement of the Frick Collection. Recent projects also include the 2022 reopening of the Museum of Contemporary Art San Diego, as well as a suite of capital projects for the National Gallery in London to mark the institution's bicentenary (the restoration's initial phase is to be completed in 2024). Known for the understated elegance of its designs, Selldorf Architects has gained a reputation for simple yet effective forms that put a client's program first. David Zwirner, Hauser & Wirth, Michael Werner and Barbara Gladstone are among the firm's longstanding gallery clients. Past artist studios and residences include those for Robert Gober and Donald Moffett in Nova Scotia, as well as those for Jeff Koons, Eric Fischl, David Salle, Not Vital and Cindy Sherman.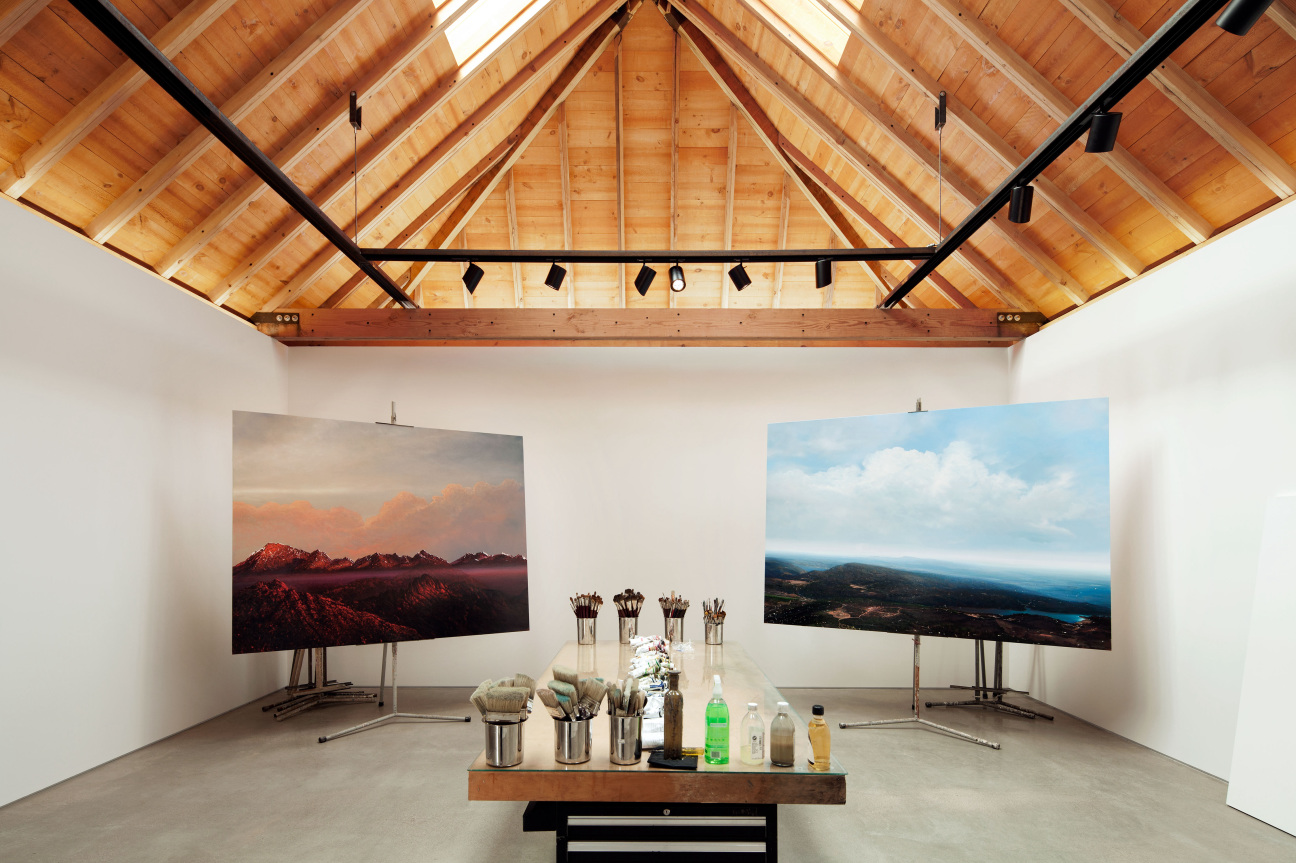 Peterson Rich Office
Personal and public art spaces are a key part of Brooklyn-based interdisciplinary design studio Peterson Rich Office's oeuvre. In addition to designing Perrotin's 25,000-square-foot Lower East Side gallery, and landscape artist Tula Telfair's rural Connecticut studio, the firm is in the process of building studios for Nina Chanel Abney in the Hudson Valley, Michael Kagan on Long Island and Zaria Forman in upstate New York, as well as two art centers: the Wesleyan University Davison Art Center in Connecticut and the Shepherd Gallery and Arts Center in Detroit. "For us, the key to designing studios for artists is to be able to strike a balance between creating distinctive architecture, while not interfering with the art itself," founders Miriam Peterson and Nathan Rich say in a statement to Cultured. "Equally important is the ability to create spaces that are inspiring while supporting the functional needs required for the making of art, such as harnessing natural light to its maximum effect."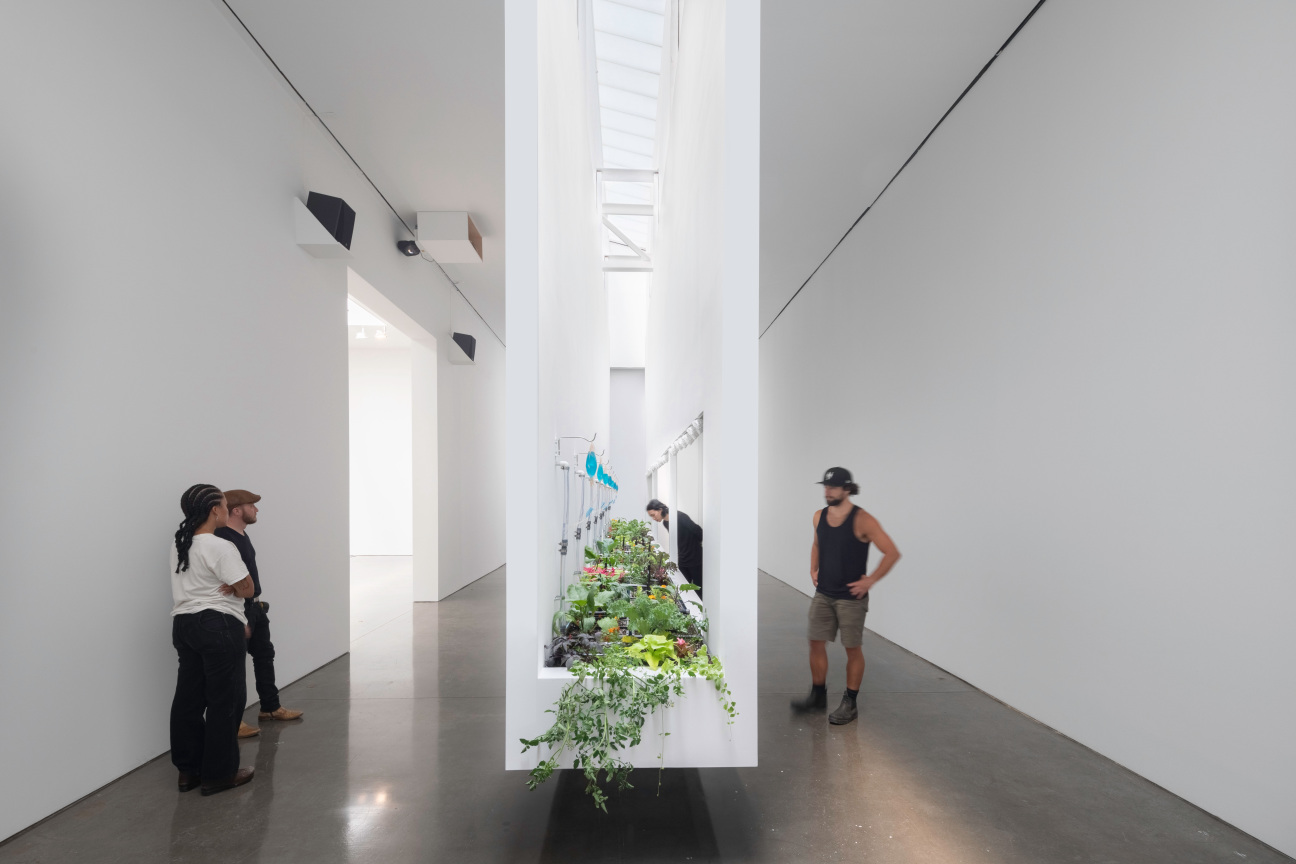 Diller Scofidio + Renfro
Diller Scofidio + Renfro's practice spans architecture, urban design, installation art, multi-media performance and digital media. The New York-based studio's four partners—Elizabeth Diller, Ricardo Scofidio, Charles Renfro and Benjamin Gilmartin—are responsible for countless cultural institutions, including The Broad in Los Angeles; The Shed, the High Line and the 2016-19 expansion of the Museum of Modern Art in New York, and Boston's Institute of Contemporary Art. Diller Scofidio + Renfo has also been the force behind multiple exhibitions for the Jewish Museum and the Costume Institute at the Metropolitan Museum of Art, including the museum's most attended show in history, "Heavenly Bodies: Fashion and the Catholic Imagination," which opened in 2018. The firm frequently works directly with artists—in 2021, it produced a fully operational urban farm at Gagosian in Chelsea, New York City with artist, activist and Just Above Midtown gallery founder Linda Goode Bryant, and also collaborated with director, choreographer and dancer Bill T. Jones on his performance at the New York Park Avenue Armory.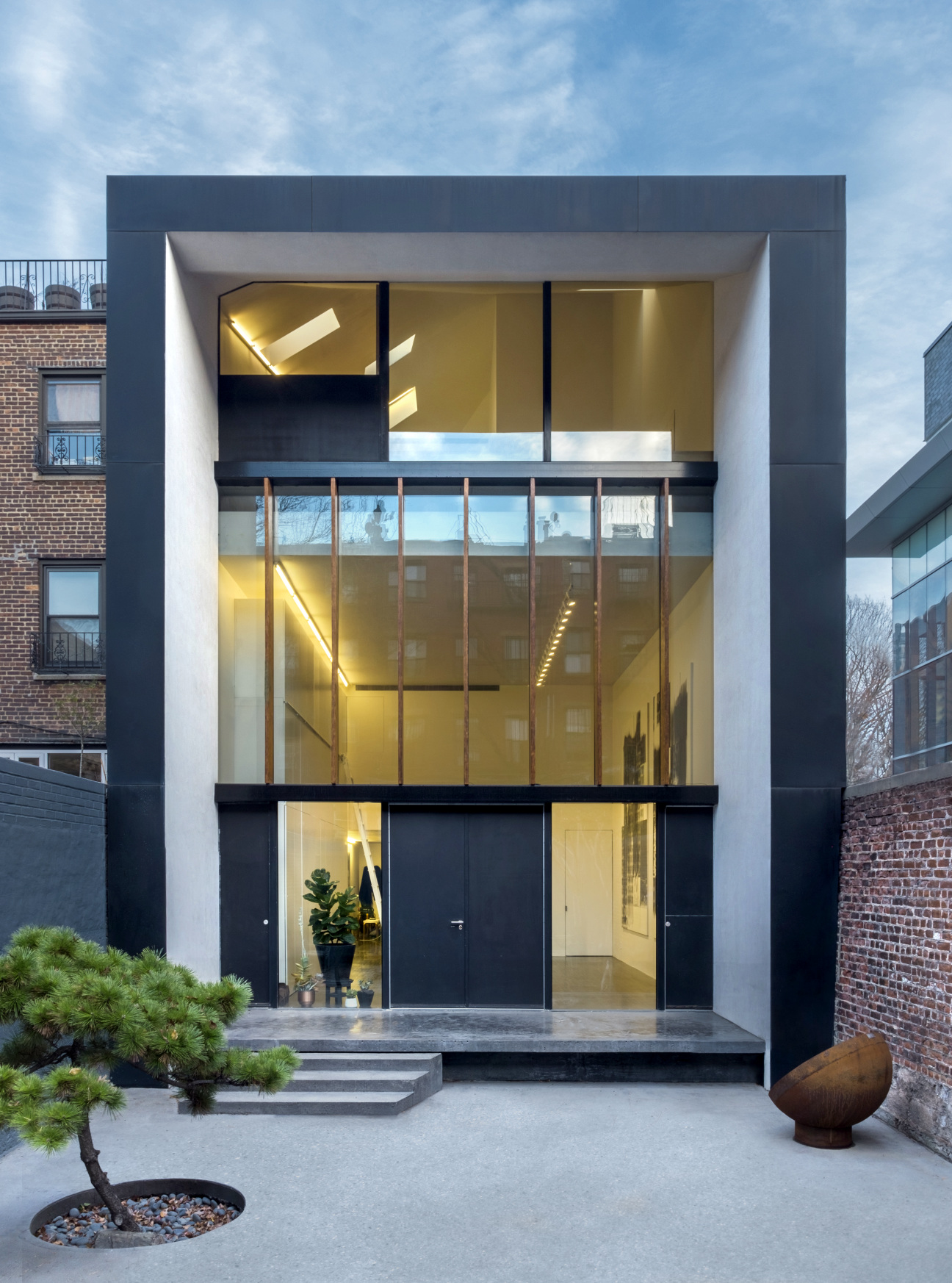 Adjaye Associates
Led by Ghanaian-British architect Sir David Adjaye, Adjaye Associates' projects range tremendously in scale, from Lorna Simpson's Brooklyn studio—Adjaye's first completed building in America—to The National Museum of African American History and Culture in Washington, DC, which opened on the National Mall in Washington DC in 2016. With studios in Accra, London and New York, the firm has built numerous exhibitions, installations, public buildings and pavilions designed to convey powerful historical, societal and cultural narratives. Recently, the firm completed the 2022 exhibition design for "Jean-Michel Basquiat: King Pleasure" in New York, curated by the artist's sisters. "Instead of creating a white box-type experience, ['King Pleasure'] unfolds as a series of contextual frames using materiality and tonality as thematic indicators that guides visitors through the distinct stages of his life," Adjaye told Cultured. Currently, the architect is overseeing the completion of his design for the Studio Museum's new building in Harlem. The highly anticipated project will open in 2024 and was a close collaboration between Adjaye and museum director Thelma Golden.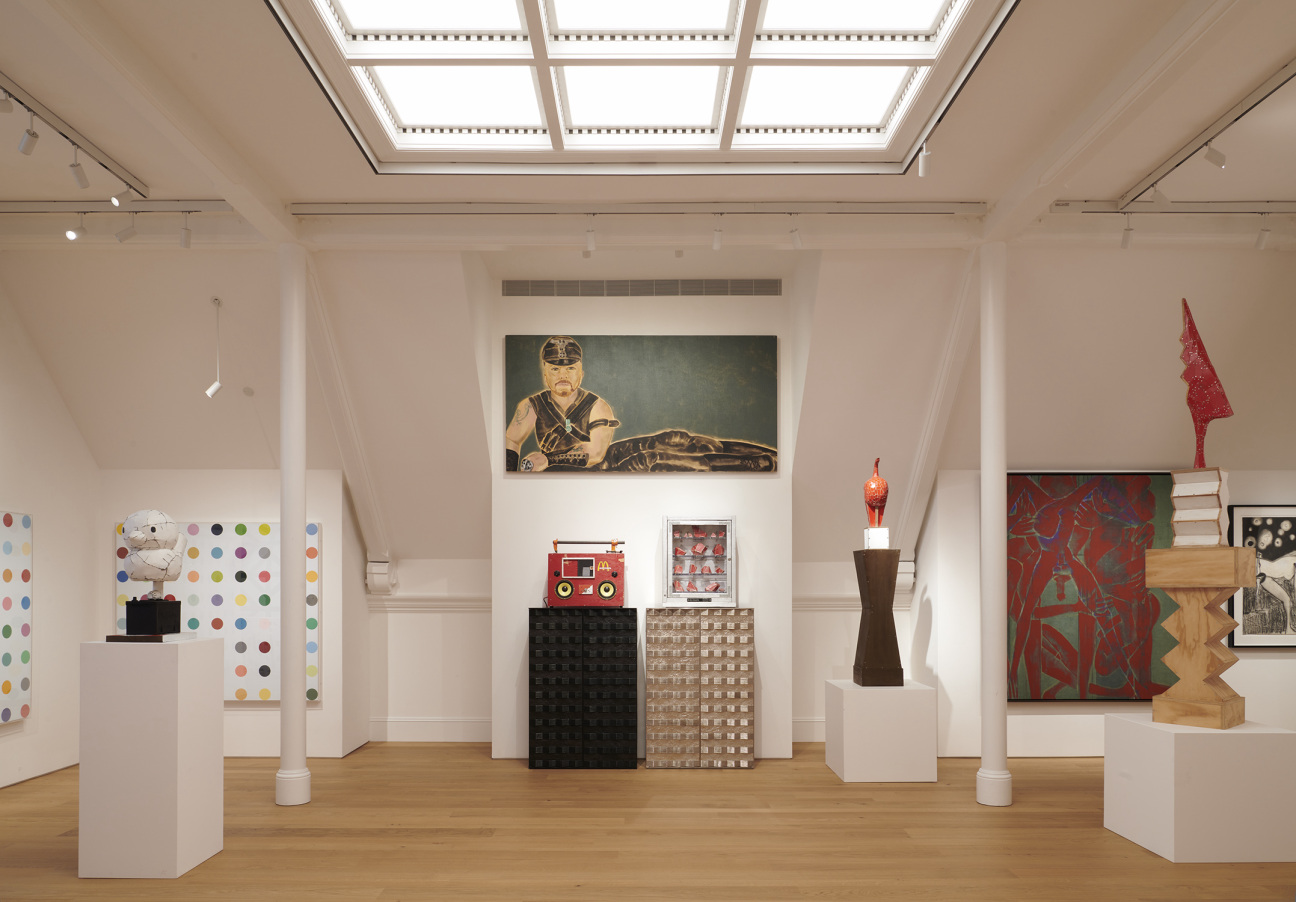 Peter Marino Architect
In addition to art-filled private residences, Peter Marino Architect has become synonymous with design for the worlds of art, fashion and luxury products. In the 1970s, Andy Warhol tapped Marino to design the third iteration of the Factory, and later the artist's Upper East Side townhouse. Since then, the firm's eponymous principal has commissioned more than 300 site-specific works of art and has exhibited his personal collection at institutions across the globe, including Gagosian and the Wallace Collection in London. "His practice often centers the architectural design around a specific work of art. He has been known to literally move walls to accommodate a great painting and increase ceiling heights to add space for a sculpture," writes editor Gay Gassmann in the 2016 book Peter Marino: Art Architecture. "For the artists, this means being offered, at the inception of an architectural project, a unique space to show their work—often to a vast public." In 2021, the architect opened his eponymous art foundation in Southampton, New York, where more than 150 paintings, sculptures, photographs and objects dating from 3500 BC to the present are on view. Reflecting his penchant for luxury living, The Getty Residences, designed by Marino along New York's High Line, house Lehmann Maupin Gallery and the Hill Art Foundation.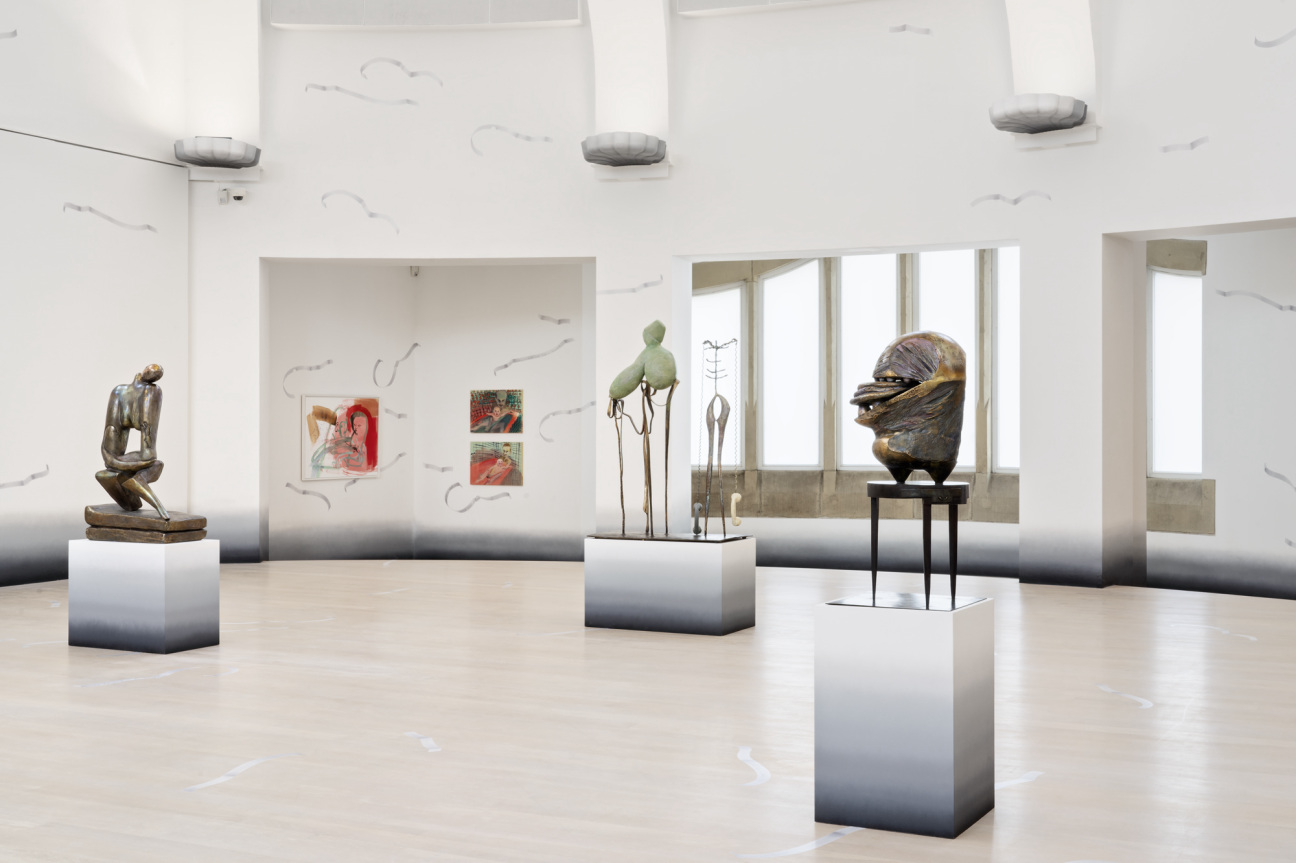 Charlap Hyman & Herrero
Los Angeles- and New York-based firm Charlap Hyman & Herrero's cultural, residential and commercial projects, as well as its highly imaginative products and furnishings, run the gamut. Gallery clients have included Jeffrey Deitch, Patrick Parrish, Nina Johnson and Tina Kim, whose home was also designed by the firm. In 2021, Charlap Hyman & Herrero worked with curator Julika Bosch on Camille Henrot's "Mother Tongue" show at the Kestner Gesellschaft in Hanover, Germany, and has since collaborated with the French artist on several occasions. "For many artists, making a show is an extremely sensitive process—there is an element of bearing one's soul for the consumption and critique of others. This is why collaborations on shows can be quite charged, but also why they can be tremendously rewarding," Adam Charlap Hyman says of working closely with the creative. "Camille and I discovered a real shared language, both conceptual and formal, and it was thrilling to learn more about her work as we developed our proposals."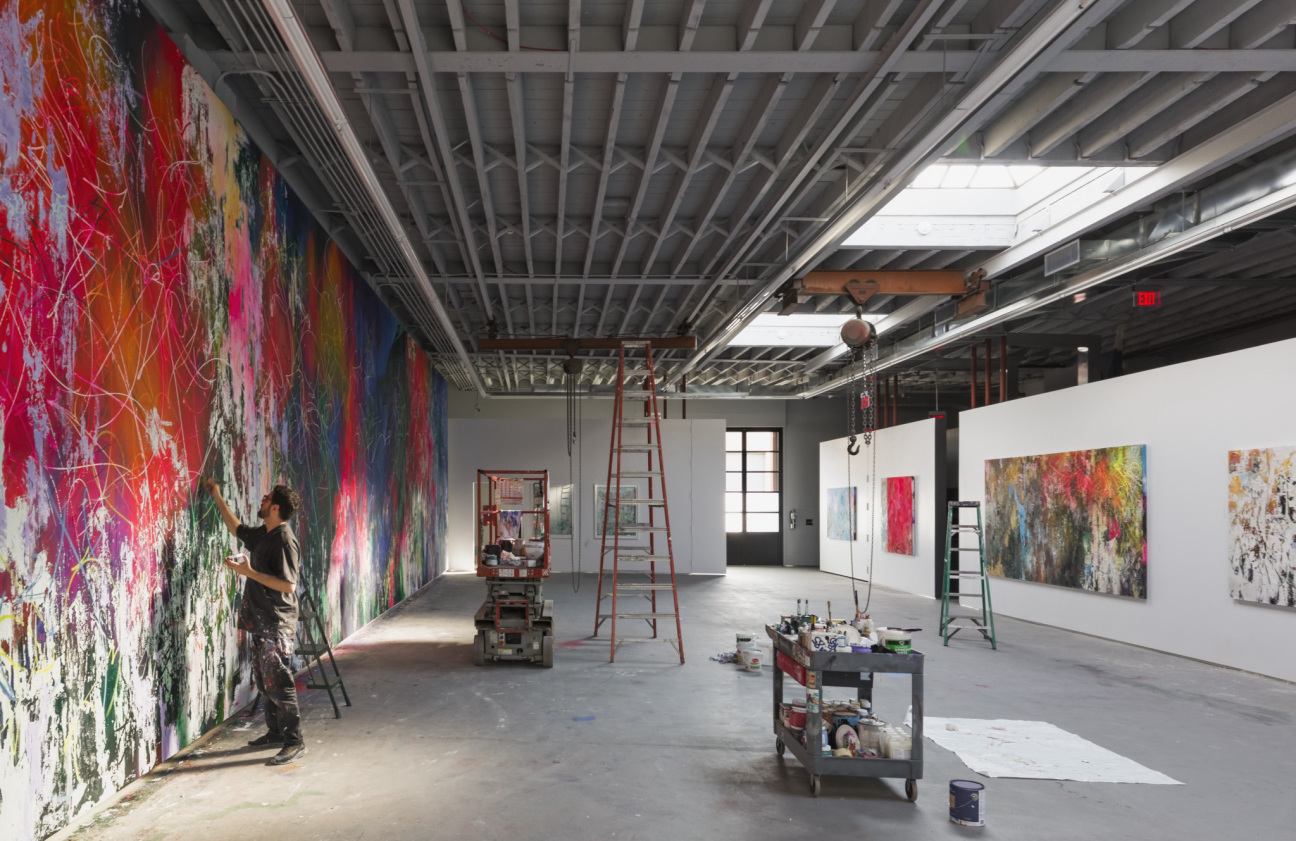 Snøhetta
Beginning as a collaborative architectural and landscape workshop, Snøhetta has offices in Oslo, Hong Kong and New York, among others. The firm's public cultural projects include the National September 11 Memorial Museum Pavilion at the World Trade Center, as well as the 2016-21 renovation of the historic Musée Carnavalet in Paris and the 2010-16 expansion of SFMOMA, which nearly tripled its exhibition space. When building the Norwegian National Opera and Ballet in Oslo between 2000-08, Snøhetta engaged numerous artists, including Olafur Eliasson, Pae White, Kristian Blystad, Kalle Grude, Jorunn Sannes, Kristin Wagle and Astrid Løvaas, to collaborate on the venue's design. Snøhetta has also had an ongoing relationship with artist José Parlá—in 2014, the firm converted a Brooklyn warehouse into the Cuban-American artist's studio, and it has also commissioned him to make works for other projects.
Daniel Romualdez
Even sans website and Instagram, architect and designer Daniel Romualdez has maintained an elite clientele around the globe for three decades. Rather than a signature style, celebrities and collectors flock to the Filipino-American architect and designer for his eclectic, yet elegant interiors that exude a subtle glamour. In addition to designing the East Hampton studio and home of friend and artist Anh Duong in 2012, Romualdez has conceived spaces for major art world figures and patrons, including the Acquavellas, Rockefellers, Lauders and dealer Vito Schnabel. Praised for being highly detailed and collaborative, Romualdez is adept at making interiors housing the most blue-chip of art collections feel livable and comfortable. "Daniel, who knows a thing or two about diplomacy and entertaining, has served up plenty of beauty, yet…never in a way that would keep you at arm's length," writes Wendy Goodman of Romualdez's own art-filled New York apartment in her 2018 book, May I Come In?: Discovering the World in Other People's Houses. "Just the opposite: Everything welcomes you to come in and enjoy the generosity of friendship."