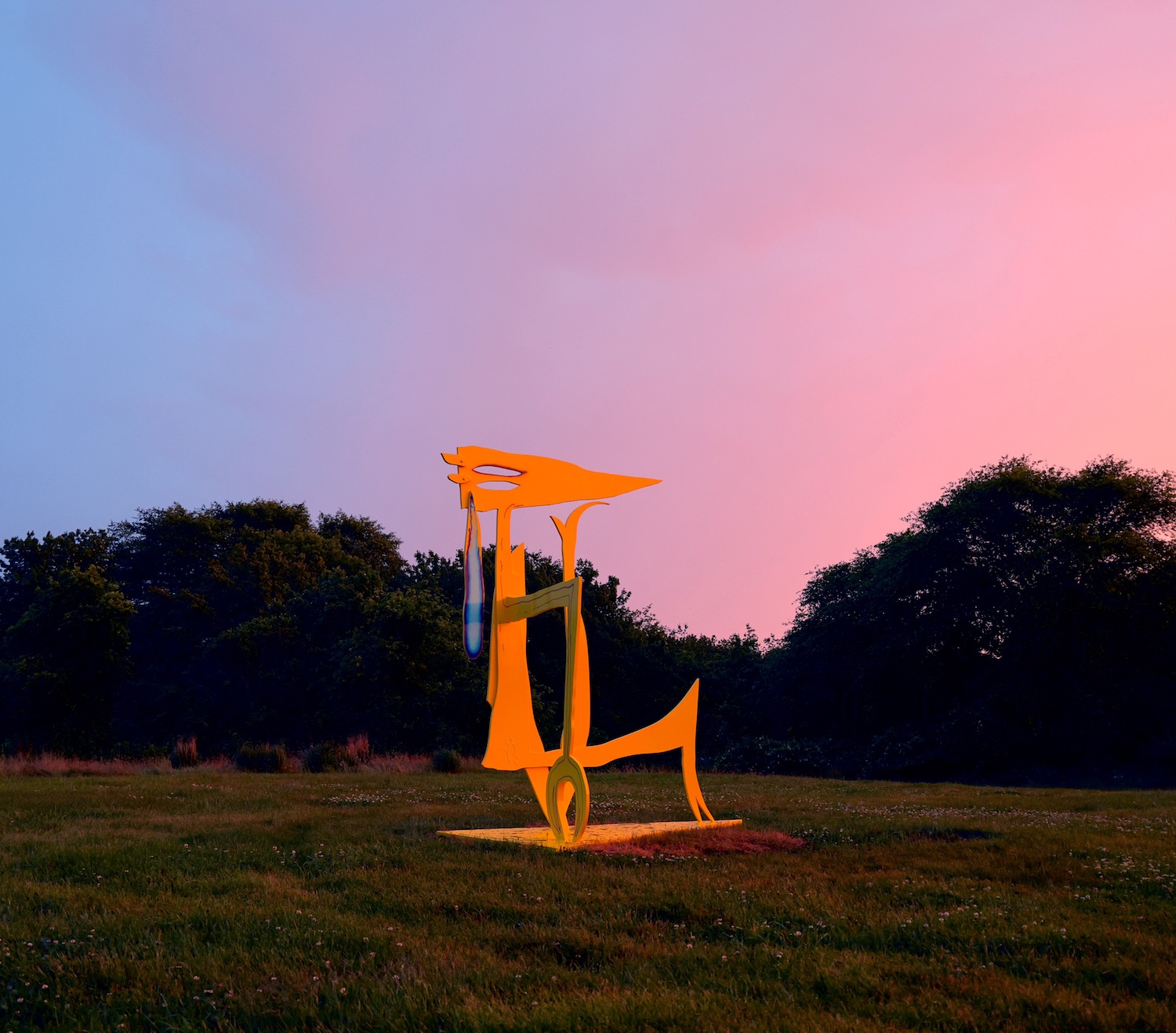 Since the midcentury, the magic light of Long Island's East End has enticed some of the greatest artists of their age. Painters from Winslow Homer and William Merritt Chase, to Lee Krasner and Jackson Pollock, to contemporaries Eric Fischl and David Salle have made these coastal hamlets home. Today, art institutions like Guild Hall, Southampton Arts Center, The Watermill Center and LongHouse Reserve stage ambitious outdoor sculpture installations, performances and exhibitions year-round. Architecture and art have always integrated here: set on 14 acres, the Herzog and de Meuron-designed Parrish Art Museum conjures barn studios and potato sheds while Dia Bridgehampton (formally the Dan Flavin Institute) occupies a 1908 firehouse, with nine permanent fluorescent works by the iconic minimalist—who was a nearby Wainscott resident—as well as a roster of rotating shows by other artists.
The Hamptons art ecosystem is continuously expanding. Last summer, the story was about blue-chip galleries and auction houses setting up shop near pandemic clientele, unable to travel with Covid restrictions. Most of the dealers continued their Chelsea-caliber programming—albeit in significantly smaller venues—and now have a bona fide presence for Hamptons art buyers.
This summer, the story is the arrival of three new bucket list destinations, where the landscape and history resonate as much as what's mounted on the walls. Traditionally, August is a slow art month before the "back-to-school" rush. Not so this season, as a trio of newcomers unveil a series of unexpected artists and group presentations that bring added prominence to an area of the world known, in the 21st century, as much for its legendary light as its contemporary art experience.
The Ranch
Montauk, NY
With dramatic views of the Atlantic, the village of Montauk sits on the eastern most tip of Long Island, named for the Native American Montaukett tribe that lived on the land and referred to as the End of the World by residents. It is here that former Marlborough Gallery president Max Levai has transformed one of the oldest operating American horse farms into a one-of-a-kind exhibition space cum outdoor sculpture park. The Ranch, which opened this summer, sits on 26 acres. Two buildings are open for public view. One still functions as a horse stable; the other, called "West Barn," is repurposed with glossy black paint and wide plank floorboards for art shows, as well as a forthcoming artist residency and art-related programming space.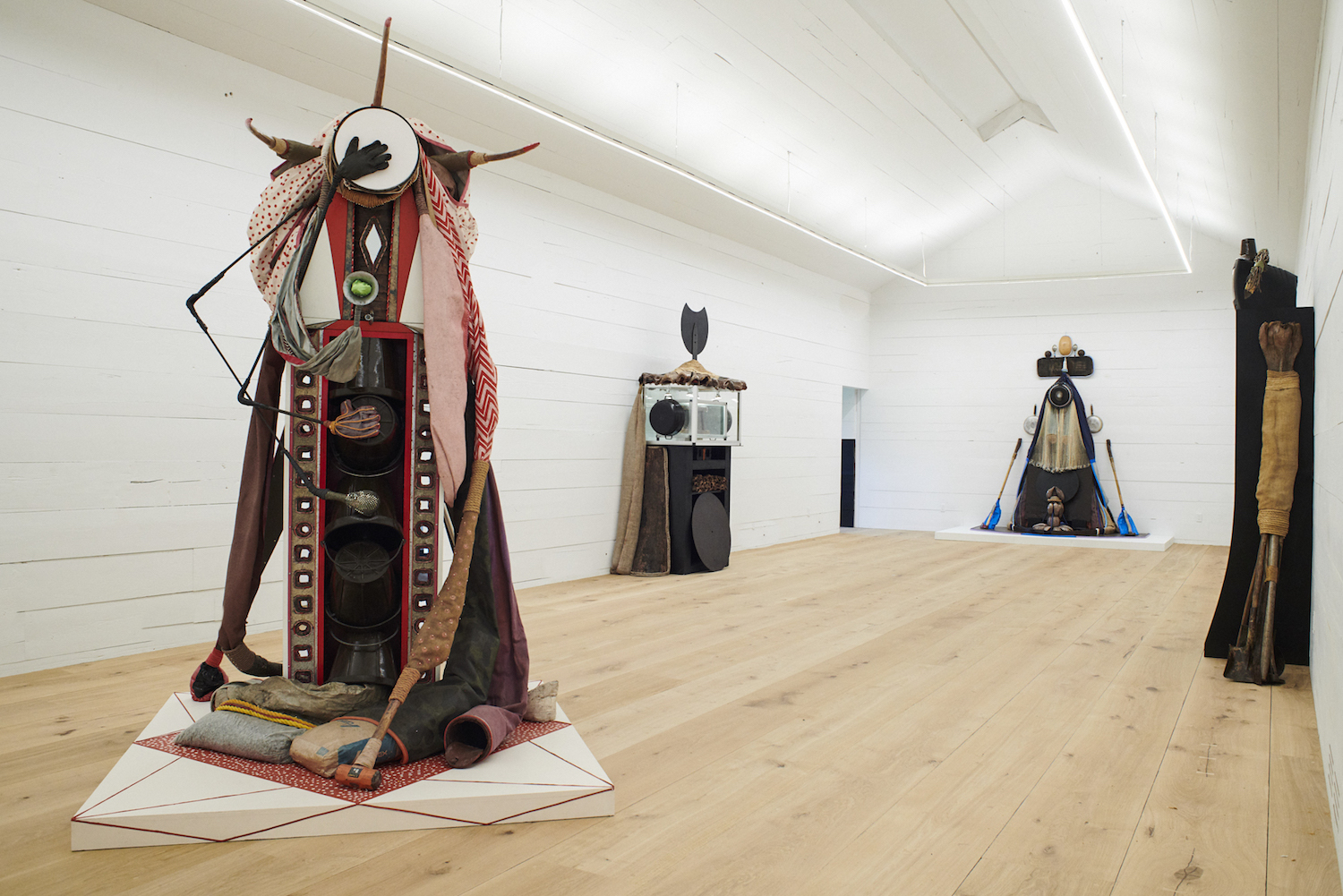 This month, Levai staged the first solo presentation of late California surrealist Renate Druks—a cult favorite in the industry—in over 50 years. Based on astrology, tarot readings and feline portraiture, Druks's compositions feel eerily current and trippy in a space that is unapologetically raw, with whiffs of nearby horse manure and farmland framed in each window.
The Ranch's second gallery displays four spectacular sculptures by Puerto Rican assemblage artist Daniel Lind-Ramos. Made from discarded objects and gifts from neighbors in his city of Loíza, the works reference local festivals, musical performances, traditional cuisine and the devastation of Hurricane Maria. Using burlap, palm fronds, dried coconuts, DVD players, boxing gloves, sneakers and concrete blocks, Lind-Ramos creates large-scale totems that feel both haunting and uplifting. The Ranch's first outdoor iteration remains on site through the start of October, with pieces by Virginia Overton, Marianne Vitale, Aaron Curry and a not-to-miss bronze castaway by Frank Benson.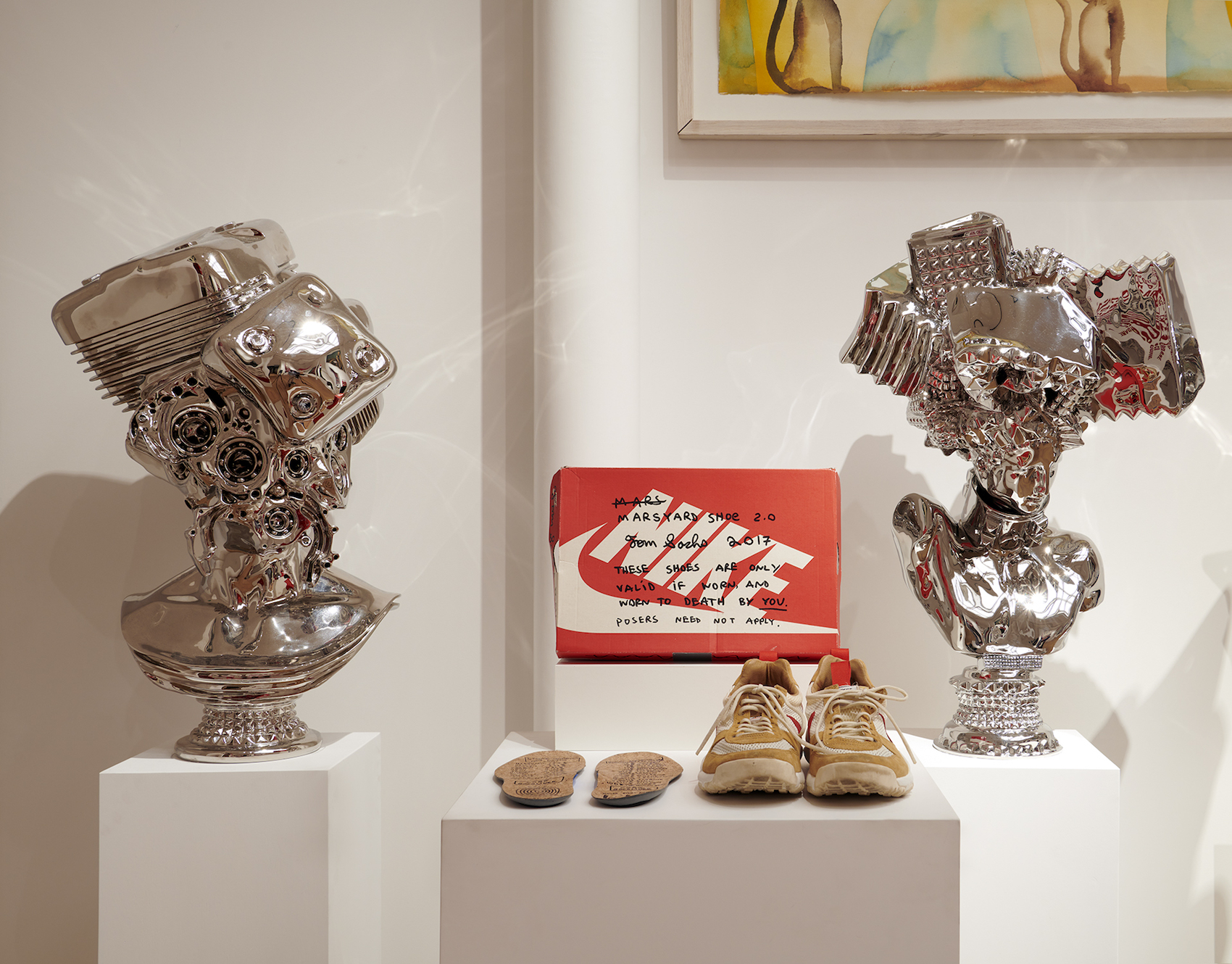 Peter Marino Art Foundation
Southampton, NY
There is no architect as locally recognizable as New York star and "leather daddy" Peter Marino and his recently opened art foundation reflects his singular vision as a collector. Purchased three years ago, the Peter Marino Art Foundation is located in the center of Southampton, near Marino's home, in an elegant 8,000-square-foot, neo-Gothic landmark originally designed as the former Roger Memorial Library by 19th-century architect R.H. Robertson. Its holdings span millennia, including contemporary and modern art, Old Master paintings, as well as Egyptian, Greek and Roman antiquities, and the journey is intimate. Visitors are required to register for a guided tour, in which they encounter Renaissance and Baroque Bronzes, French and Russian Porcelain and ceramics and the best artists of the present day.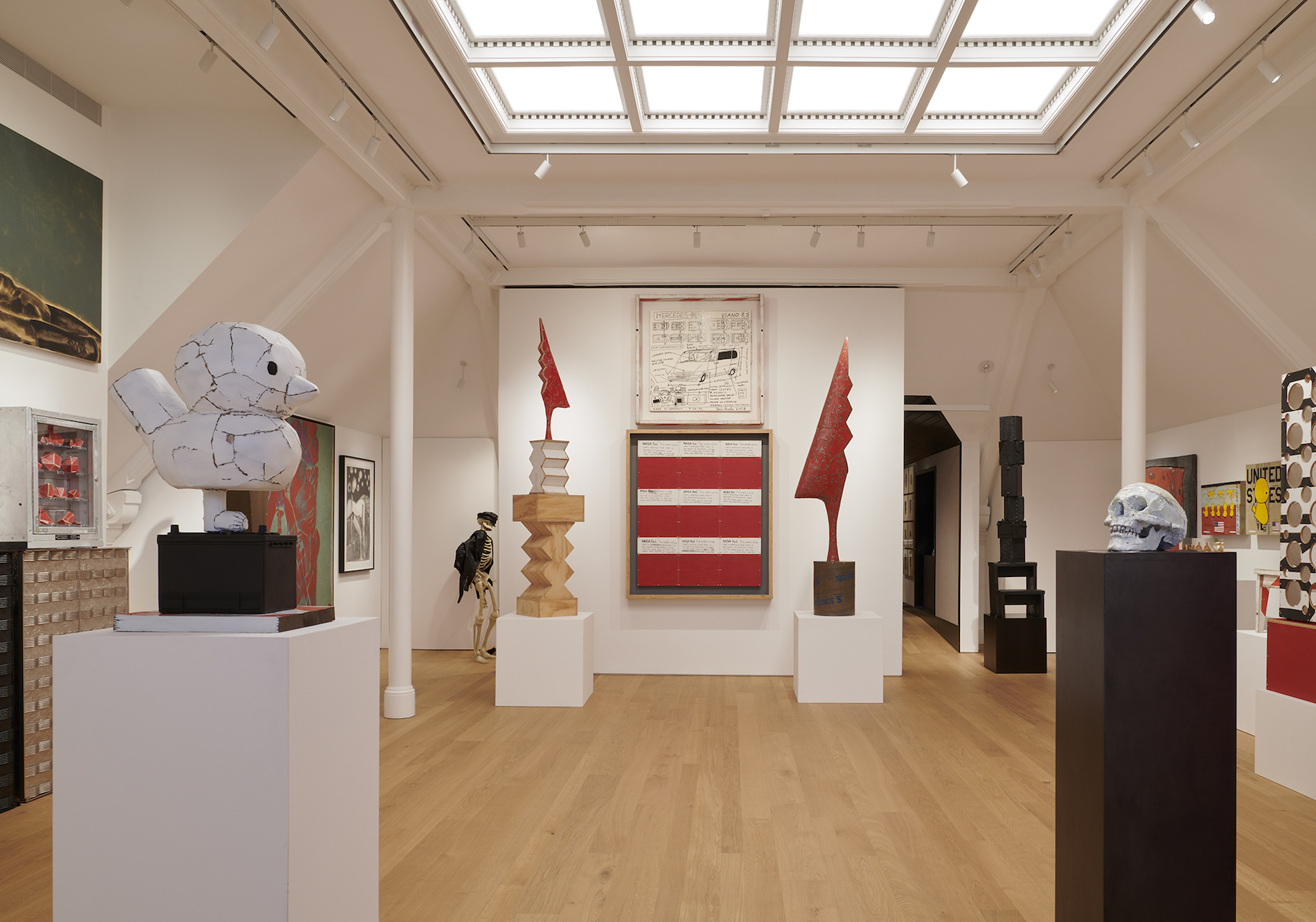 Upon entry, Marino, who worked on Andy Warhol's Upper East Side townhouse as well as The Factory, displays a number of Warhol paintings from the 1980s, juxtaposed with his own bronze boxes and 17th-century sculptures by Fernando Tacca. In a dazzling array dubbed the "Black and White Gallery," highlights include Israeli artist Michel Rovner, Richard Prince and Damien Hirst. Meanwhile, the "Cathedral Gallery"—a former book stack transformed into a soaring double height gallery—showcases several large-scale works by Anselem Keifer and George Baselitz alongside an Egyptian sculpture from the 1390s BC.
At the Foundation, too, portraits of Marino himself are abound: a Francesco Clemente painting skews more traditional while Erwin Wurm's One Minute Forever is a mixed medium skeleton, and a silver sculpture by swiss artist Not Vital forms the dimensions of the architect's birth date. In addition to a series of monthly "Brunch with Bob" art talks hosted by associate director Bob Colacello, the upstairs galleries will alternate through the year, with upcoming shows of work by Rashid Johnson and Andy Warhol.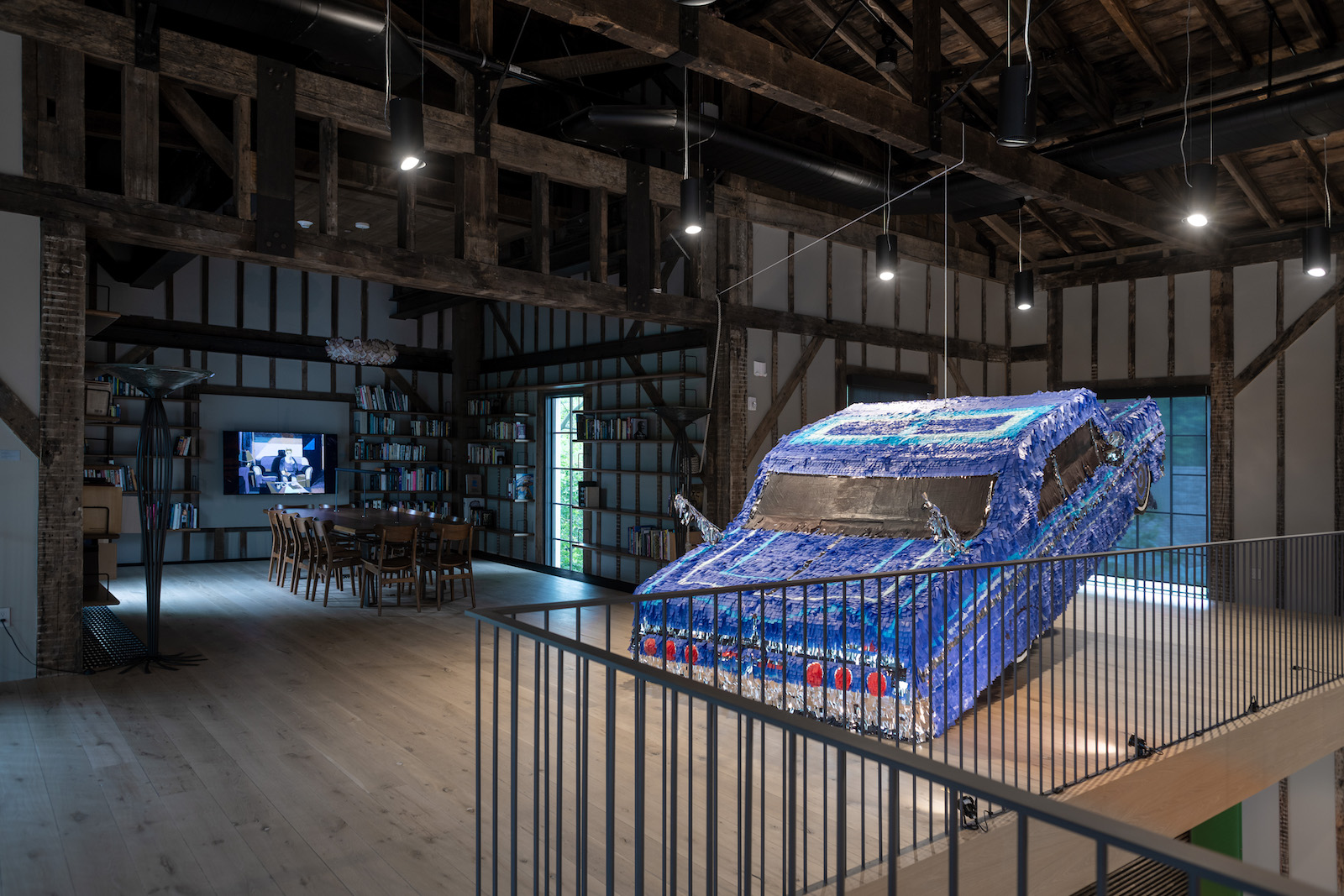 The Church
Sag Harbor, NY
Art has resided in places of worship for centuries, but this stop has a Hamptons aesthetic all its own. Brainchild of neo-Expressionist Eric Fischl and his wife, landscape painter April Gornik, The Church is an artist residency, exhibition space and creative center, walking distance from the charming design haven of Sag Harbor. Housed in a deconsecrated 19th-century Methodist church, the couple bought the building as a shell three years ago and worked with New York-based Skolnick Architecture + Design Partnership to painstakingly refashion a two-story modern interior that compliments the ecclesiastical frame.
On view through September, The Church presents Road Rage, a group of 25 artists who use the automobile as inspiration or material. Spanning painting, photography, sculpture and animated film, the works range in timeline from the 1970s to the present. Road Rage includes a John Chamberlain of crushed steel, Richard Prince's fiberglass hood, Cindy Sherman's Untitled film still of a girl hitchhiking and Justin Favela's grand lowrider '64 Chevy Impala piñata. Co-curated by The Church's executive director and chief curator Sara Cochran and co-founder Fischl, the show, as Cochran explains, echoes the complex relationship of cars in modern society—on one hand a crucial factor in climate change, as well as a symbol of homelessness and the decline of American manufacturing; on the other, automobiles have long been an expression of identity and a symbolic touchstone for design progress and engineering.
Coming this autumn: classical concerts with a world premiere by composer Bruce Wolosoff, an October "Creativity Conference" and the launch of The Church's artist residency. "The plan is to do two to three exhibitions a year, and always a bigger one in the summer," explains Cochran.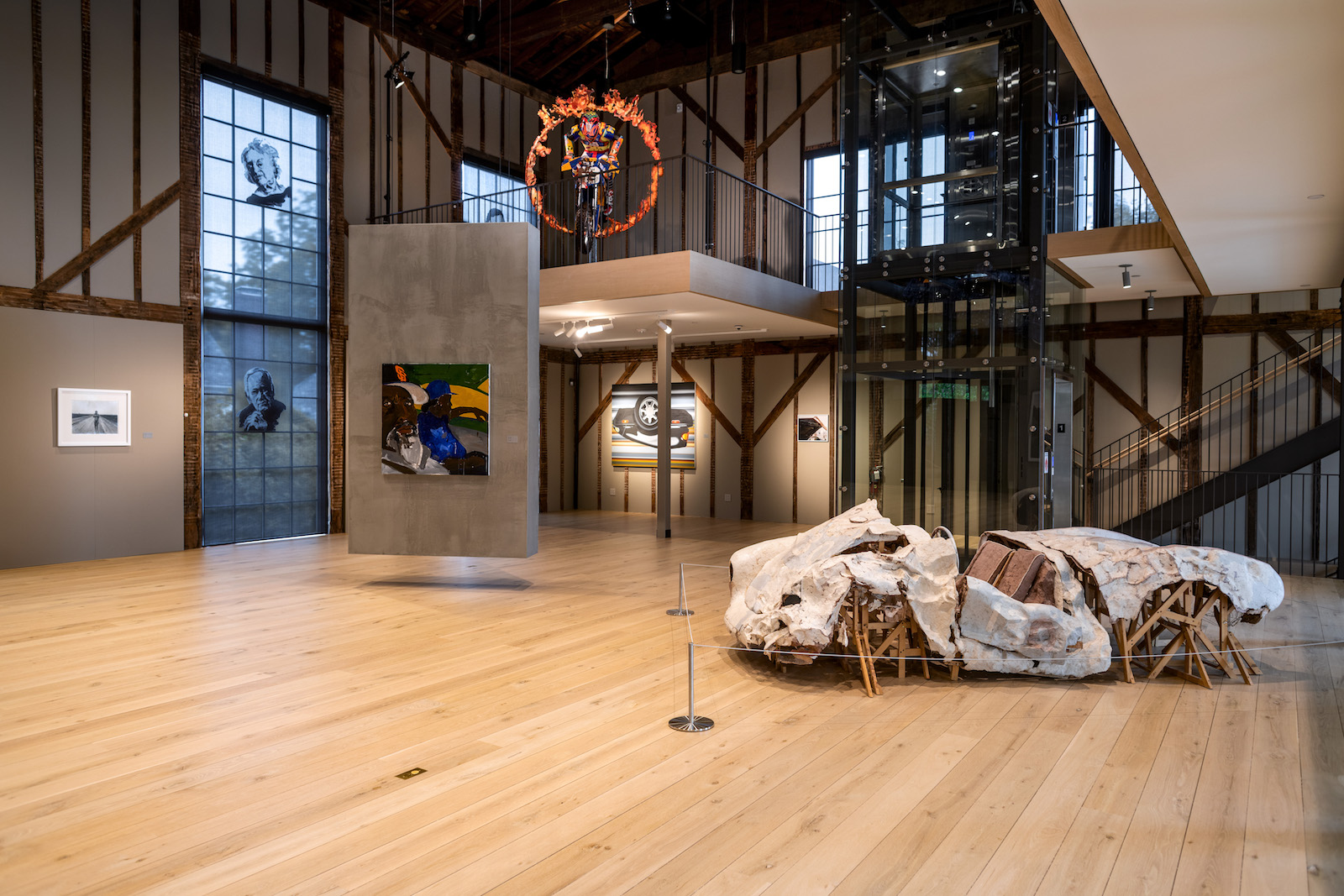 Craving more culture? Sign up to receive the Cultured newsletter, a biweekly guide to what's new and what's next in art, architecture, design and more.