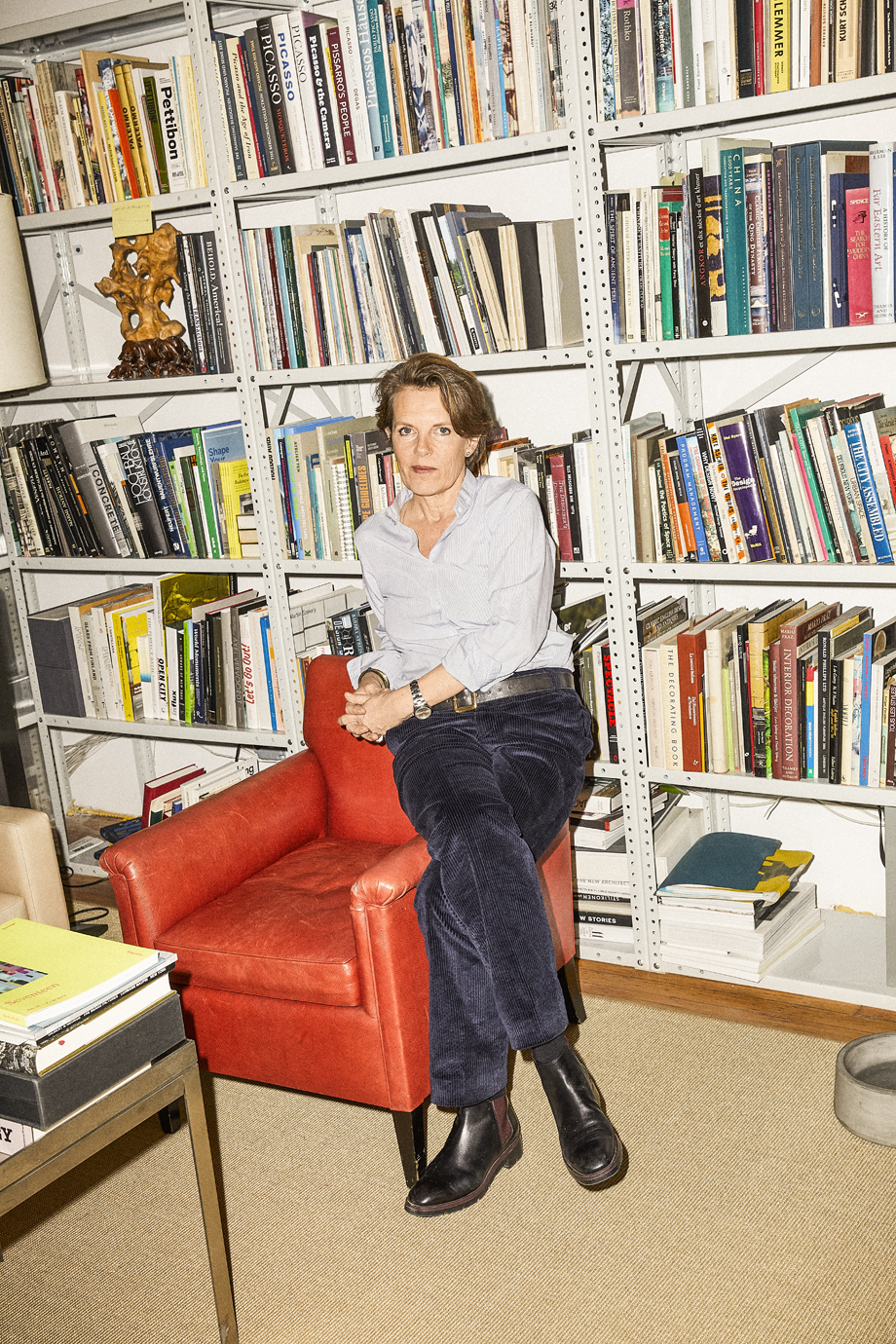 Elizabeth Fazzare: What is your favorite furniture memory?
Annabelle Selldorf: Probably my favorite is one from my aunt's house—I would have been a toddler, certainly under four, and I recall sitting on the floor and being mesmerized by an upholstered pouf she had that served as a kind of stool and side table. I would endlessly turn it over and over and enjoyed the tactility of it. It was the memory of this that eventually led me to develop my Marien cube.
EF: How does the new Vica by Annabelle Selldorf collection bring a sense of history to contemporary design?
AS: The collection is fundamentally modern and has a timeless quality; the pieces easily fit into new environments as one might move or pass them down. Over the last year we have been editing, refining and adding new pieces to the line, including several designed by my father, like the Brubeck sofa, and the Dodi chair, which my mother designed. Thinking about those connections that cover many decades has been really gratifying.
EF: The designer's trademark is often a signature chair. What is yours?
AS: "Signature" feels somehow limiting, but one chair I am particularly proud of is the Gabi chair. It was designed initially as a dining chair for a residential project in Cologne, but I use one at my desk at home and have another in the office as part of a lounge seating area. It is both practical and elegant at once.
EF: What makes a good design?
AS: I think good design exceeds its purpose—it not only delivers whatever was required but an almost ineffable extra that comes from, in my mind, getting the balance of things just right, doing enough but not too much.
Craving more culture? Sign up to receive the Cultured newsletter, a biweekly guide to what's new and what's next in art, architecture, design and more.