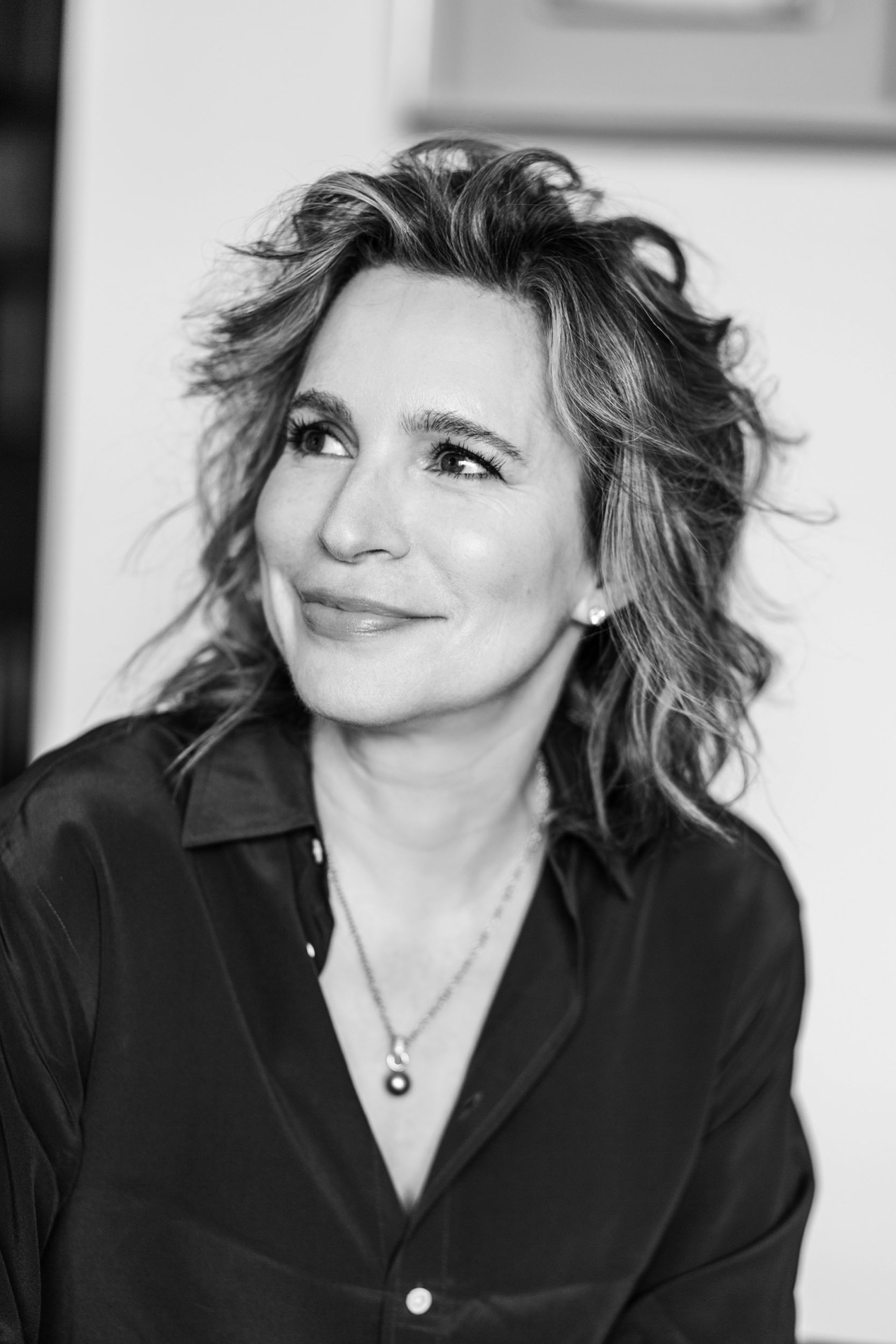 Wendy Goldsmith began her career at Christie's in London, becoming the auction house's youngest director and auctioneer, and eventually the International Head of 19th Century European Art in New York. She later returned to London and established herself as a private art consultant and founder of Goldsmith Art Advisory, focusing on Impressionism, Modernism, and contemporary painting and sculpture.
This marks Frieze's 20th anniversary. What do you remember about your first Frieze fair?
How excited I was that a major art fair had finally come to London. How could it have taken so long?? And it was so unique to hold Frieze in a tent, in a park, which enhanced the whole sensory experience. The 12-minute walk through an autumnal Regents Park, from Frieze to Frieze Masters, is still one of my favourite parts of the day. It's when you take a breath to gather your thoughts about what you've just seen as well as say hello to your passing friends from all parts of the world, doing exactly the same thing.
Over the years, what's the strategy you've developed for tackling a fair?
Research, research, research about what is to come. Then, always walk through a fair with a hard copy map, crossing off the galleries as you go. Otherwise, you will inevitably miss an aisle. And always wear flat shoes.
What art-market trend are you hoping to see less of this year?
Wait lists.
What's the best place to get caffeinated before the fair kicks off?
I'm lucky that I live within walking distance of Frieze. At the top of Marylebone High Street is the Orrery Epicerie, right next to the Conran Shop and across from Regents Park, so a coffee in the window of this lovely neighbourhood café has become a traditional pit stop before the fair. And should I still have any energy left at the end of the day, the walk home is a pleasure too.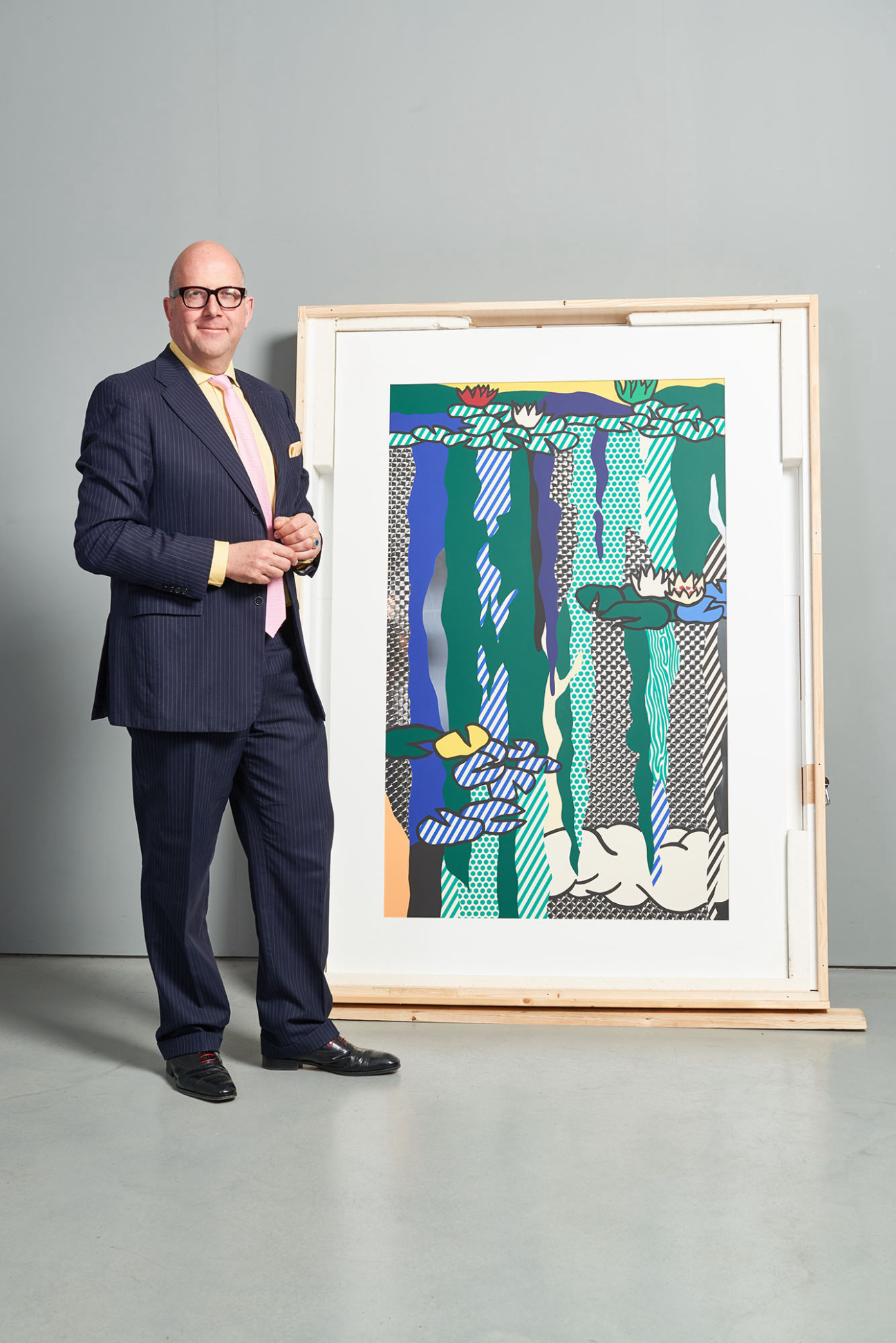 After spending 12 years working at Christie's Auction House, Philip Hoffman founded the Fine Art Group in 2001—the first company to successfully launch 8 art investment funds. The London-based firm has since expanded internationally, with Hoffman overseeing a nearly 80-person team as CEO.
How do you prepare your clients for the fair?
Our specialists comb through all the gallery previews to align top quality pieces that are relevant to our client's collection. For competitive works, it is key to register our clients' interest as early as possible so that discussions around placement can begin. However, we always urge our clients not to feel rushed into a decision and to take their time. Part of the fun of an art fair is discovering works that were not included in the previews.
What are you most excited to see this year?
Julie Mehretu's solo show at White Cube Bermondsey. London hasn't had a solo commercial show of her work for the past five years, and this show will debut three new series and the exploration of a new media for the artist.
What's your preferred fair uniform?

A purple velvet jacket and burgundy cords from Turnbull & Asser.
Which Frieze acquisition are you most proud of?
Last year, one of our top clients bought a Louise Bourgeois sculpture for their private museum collection. The Fine Art Group has been long standing supporters of her work, and it was a privilege to be able to place her works into an institutional setting.
Any specific tips for contemporary art collectors wanting to dip their toes into Old Masters at Frieze Masters?
My advice would be to make sure you complete full due diligence on condition, provenance, authenticity, and market history before making an offer. The Old Masters market is in many ways far more difficult to navigate than the contemporary one, but may be a welcome challenge that bears fruit for the engaged collector.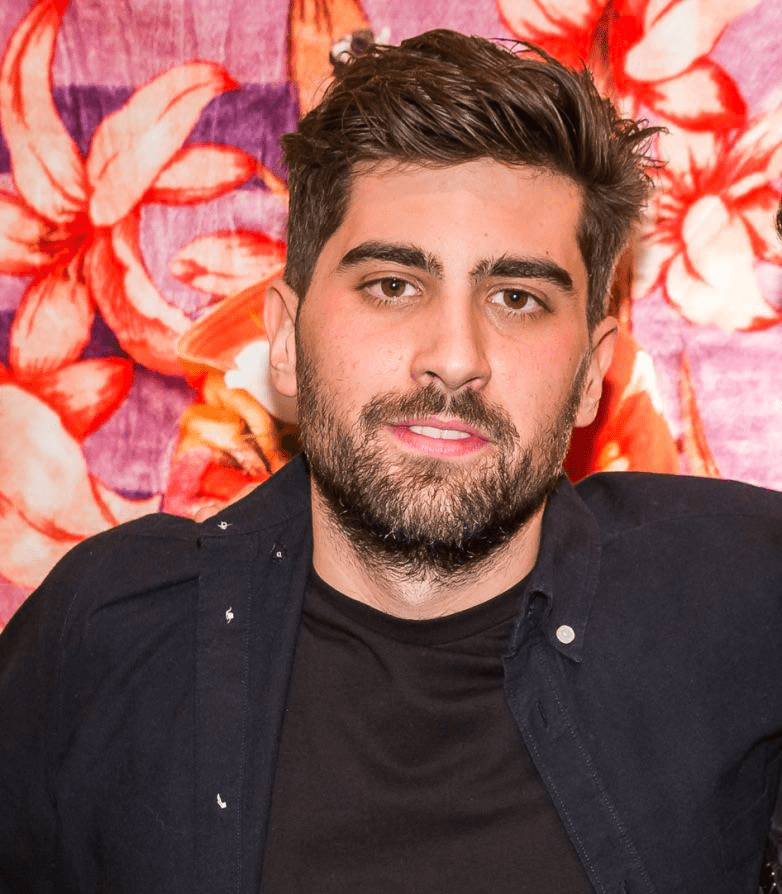 In 2020, art dealer and advisor Taymour Grahne launched his eponymous gallery, Taymour Grahne Projects, in London's Notting Hill neighborhood. The gallery aims to honor emerging and historically overlooked artists, with shows including work by Francesca Mollett, Coady Brown, Minyoung Kim, Richard Burton, and more.
What sets London's art scene apart?
London has a robust and thriving gallery scene—from every major mega gallery to many exciting home-grown galleries dotted around this city. As an art advisor based here, it makes my job very enriching. The city has an incredible museum infrastructure—from major museums like the Tate Modern and the National Gallery to cutting-edge, smaller institutions like Camden Art Centre, Whitechapel Gallery, South London Gallery, and Chisenhale, among others.
A lot of major emerging art stars are graduating from the incredible art schools here and calling London home, including artists like Jadé Fadojutimi, Francesca Mollett, Pam Evelyn, Rachel Jones, Michaela Yearwood-Dan, Somaya Critchlow, Richard Burton, Cara Nahaul, and Sikelela Owen, among many others.
Which artists are you most excited to see more from at Frieze?
On the more established gallery side, I am excited to see works by Tammy Nguyen at Lehmann Maupin, Leilah Babirye at Stephen Friedman and Gordon Robichaux, Deana Lawson at David Kordansky and some beautiful new works on paper by Chris Ofili at Victoria Miro. Karma, as always, are putting together an excellent booth. I am excited to discover new works by Henni Alftan, Dike Blair, and Ann Craven.
On the more emerging side, I am excited to see works by Leon Xu at Helena Anrather, Mariel Capanna at Adams and Ollman, Ulala Imai and Jin Han Lee at Union Pacific, and Adam Farah-Saad at Public Gallery. I am also excited to see new work by some of the artists I have exhibited in the past, including new works by Francesca Mollett at Grimm and Cece Philips with Peres Projects.
Say you have one free day in London during fair week. What's your itinerary?
Start off with an iced black Americano to-go from Ralph's coffee on New Bond Street and then wander around the galleries of Mayfair and Soho. Lunch break at Cubé in Mayfair: one of the best Japanese in town.
Post-lunch, another coffee to-go from Hjem, and then walk towards Hyde Park to check out the Serpentine Pavilion by the incredibly talented Lebanese architect Lina Ghotmeh, followed by a visit to the Serpentine book shop—one of the best in town, where you can pick up all the latest art and architecture magazines and books.
Then head West towards Notting Hill, check out Sikelela Owen's wonderful solo at my project space, Taymour Grahne Projects, followed by a stroll down Westbourne Grove, checking out the amazing architecture and homes of Notting Hill on the surrounding streets. Then head to one of my favourite streets in town, Golborne Road, and check out the sunglass stores, Moroccan pastry shops, vintage furniture and design shops, and Roman Road Gallery, and then end with dinner at Strakers followed by drinks at Laylow.
Favorite post-fair watering hole?
The Painter's Room at Claridge's is a particular favourite.