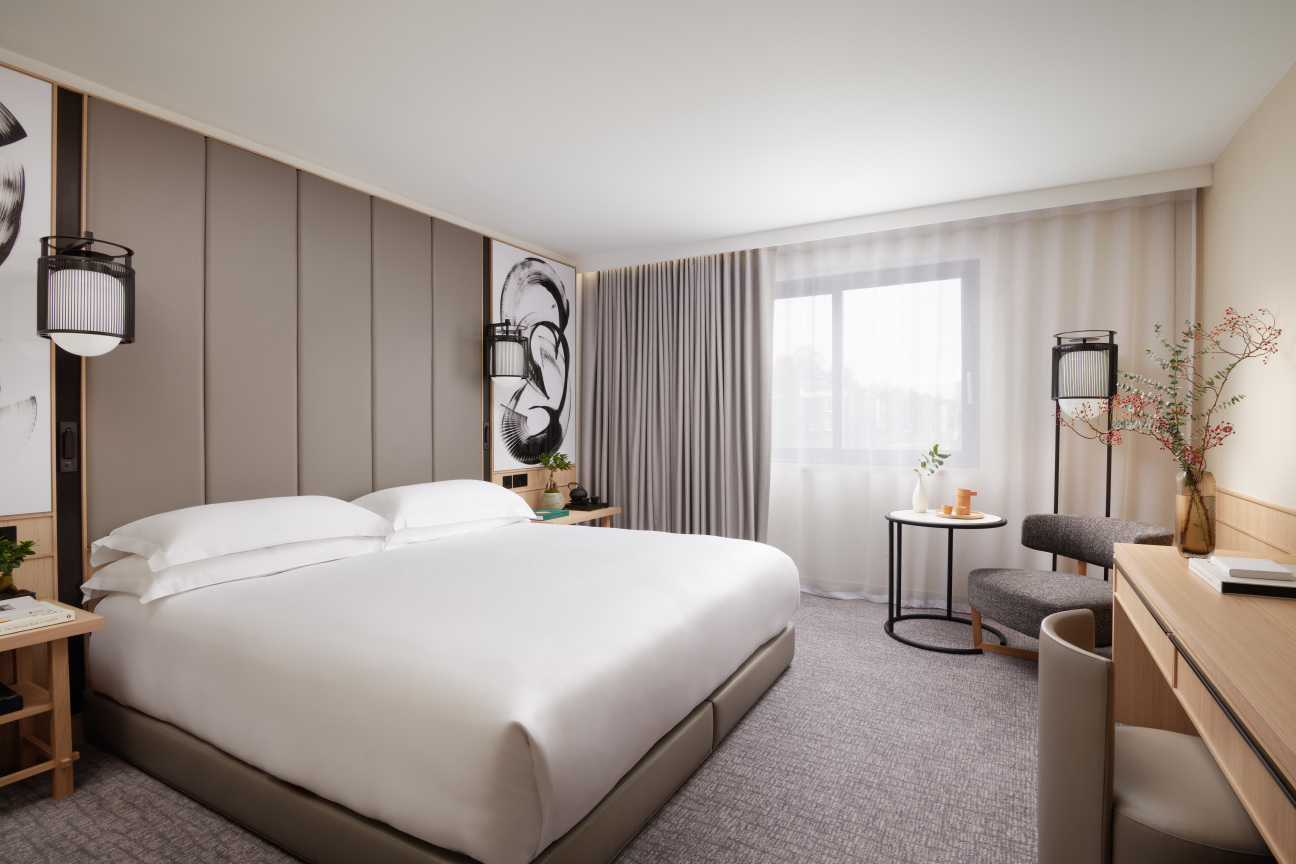 Since opening its first restaurant in 1994, Nobu has always been associated with excellence and world class hospitality. Then, when it opened its first hotel property in 2013, the co-owners Chef Nobu Matsuhisa, Robert De Niro, and Meir Teper stayed true to these high standards. Therefore, when I first encountered their latest concept, Nobu Pilates, I held faith even though on first blush it sounded like a 2000s era word salad. I was rewarded as a believer because not only is Nobu London's Portman Square hotel one of the most centrally located hubs for dashing about on Frieze London business and Mayfair gallery crawls, but the addition of an on-site pilates studio makes it a sanctuary for winding down from all that small talk. Never have I ever felt more taken care of on all levels, from a great night sleep to my favorite workout routine. For the health conscious art fair goer, it would be hard to find a better place to call a weekend home.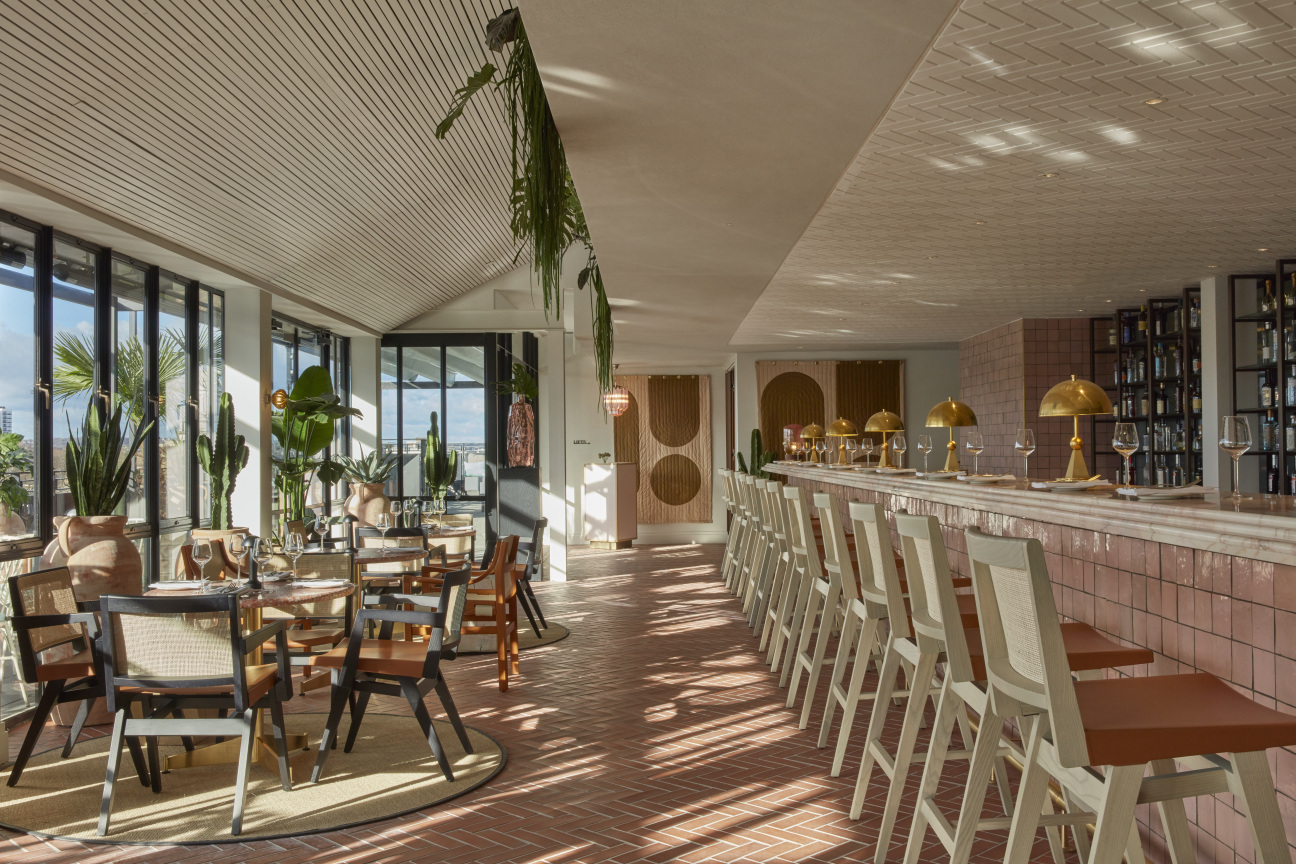 In one short decade, Shoreditch's creative class has grown up. Its nightlife properties and galleries, like Carlos Ishikawa, have followed suit. And it is this more mature crowd that brilliant hotelier Jacu Strauss addresses with One Hundred Shoreditch, a 258 room hotel in the thick of it all. Following in the footsteps of his other boutique properties, One Hundred Shoreditch maximizes the good things about the original bones, which was The Ace Hotel. Strauss kept what worked, such as the wood and tile floors and the tree sized co-working table in the lobby, but then made the rest his own by injecting the space with human touches on all scales, from hand-painted dishes and stoneware vases to a rooftop bar overflowing with greenery and open to all. The effect is that the whole hotel feels like a nicer version of home where everything is beautiful, but also touchable and warm. The in-room desk is a kitchen table. The water comes out of the filtered faucet never in plastic bottles. This domestic bliss also extends to the staff who greet regulars with hugs and strangers with tips on how to maximize the neighborhood haunts. For the art lover looking to explore the local offerings, One Hundred Shoreditch is a perfect welcome mat for East End exploration.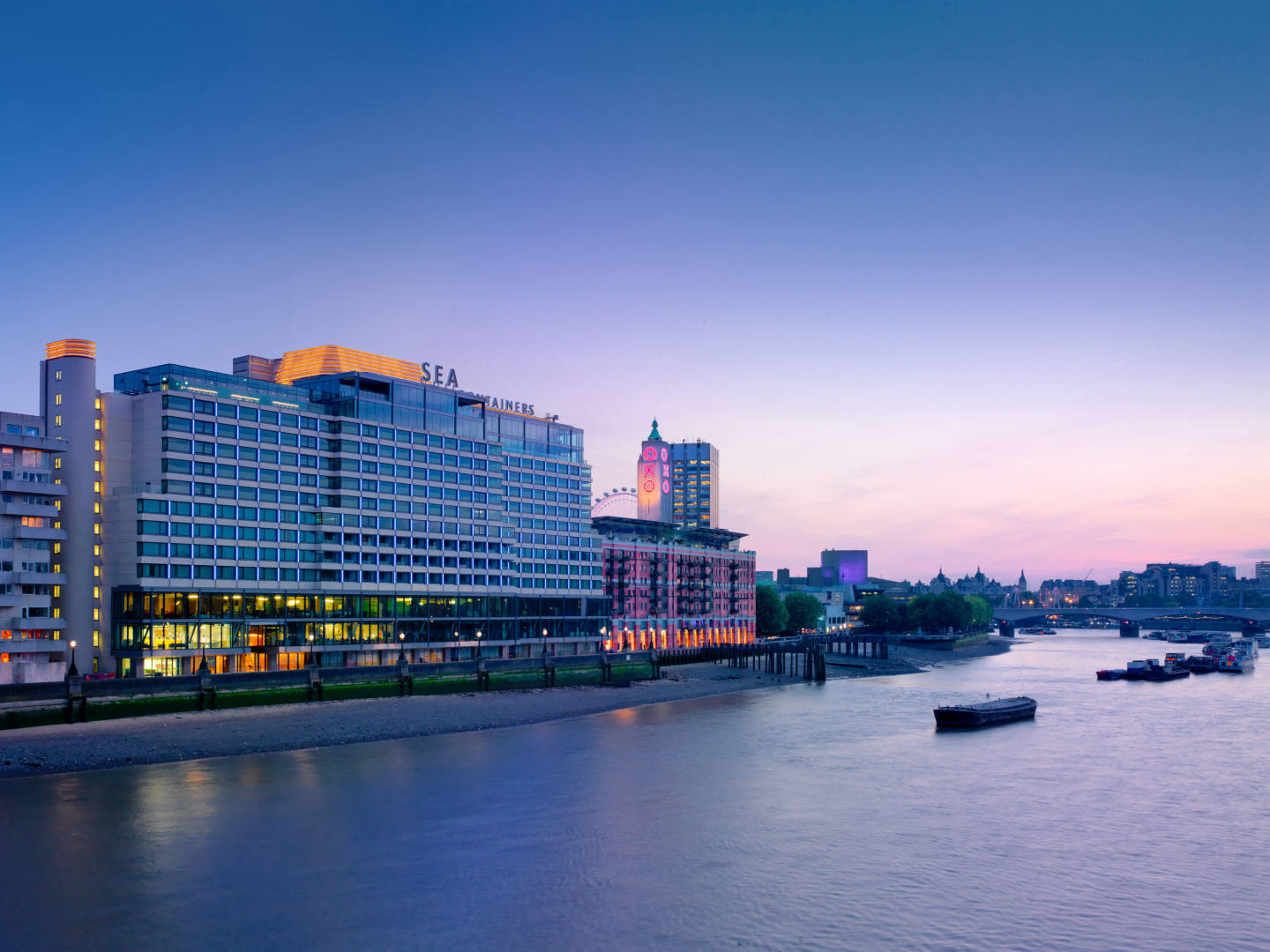 Those Tate Modern loyalists headed to Cecilia Vicuna's Turbine Hall commission should look no further than the Sea Containers for a place to rest. Not only is the contemporary museum a five minute hop away, but this late 1970s build has some insane design chops of its own. Not the least of which is a Tom Dixon restaurant, which alongside interior decor out the wazoo, also offers insanely uninterrupted views of the Thames and the city beyond. The rooms are more of the same–unspeakably beautiful inside out with their main charm being, of course, the view of a historic slice of London. The hotel is also coupled with residences, which means there are amenities that make it easier to keep up daily exercise routines, as well as add special treatments to add to the mix. We highly recommend trying out the Hedgerow massage menu which pairs target treatments with organic ingredients like St. John's Wort for pain and Marigold to unlease the spine. After hours circling the Frieze tents, it's hard to think of anything more appealing than heading home for some riverside spa time at the only Hedgerow by aqua outlet in the city.