The Pregnant Virgin
Torbjørn Rødland
$55
The dark green fabric cover of Norwegian photographer Torbjørn Rødland's latest volume suggests that fairy tales await us inside—and, indeed, they do. They just aren't the moralizing stories we are familiar with. Through Rødland's lens, good and evil are not so black and white. They blend into sinister technicolor with recurring symbols and archetypes all his own. There is the doll mother. The limp weapon. The melted candle soldiers. In contorting the recognizable into new, borderline grotesque, combinations, the expert prop master asks us to examine how far apart the bizarre and banal really are. They are neighbors, he contends, if not star-crossed lovers.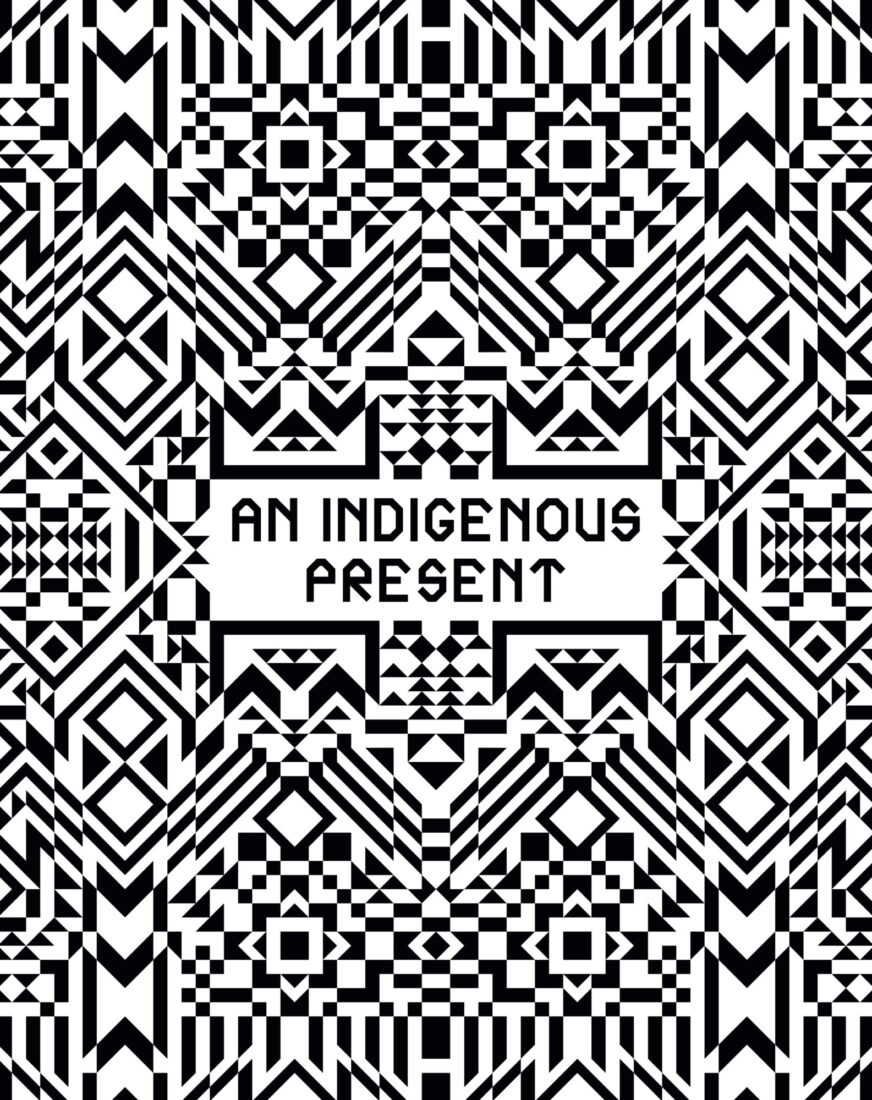 An Indigenous Present
Conceived by Jeffrey Gibson
$75
The first few pages of An Indigenous Present are dedicated to striking portraiture. They set the stage for the chorus of voices that came together to produce this watershed compendium under the direction of artist Jeffrey Gibson, who was recently chosen to represent the United States at the 2024 Venice Biennale. Not encyclopedic but assembled with that lofty ambition, the book attempts to lay out the vast landscape of Native North American art being produced today. It is the only book of its kind, and it takes this burden seriously by highlighting what is unique to and shared by the featured artists, from Eric Paul Riege to Jaune Quick-to-See Smith. The book doesn't attempt to tell any whole stories. Instead, it is an invitation to dig deeper. Its ambition demands a future to match.
Micaiah Carter
By Micaiah Carter, edited by Sarah Hasted
$60
Micaiah Carter's first book begins with a revelation. "When making this, I noticed how much my work has been inspired by my family's photography archive," writes the photographer. "My work is an extension of this family album. Each moment represented is a moment within this New American Dream." And that is exactly what is to be found here. It is a book about inheriting a Black joy narrative so powerful, deep, and vast that it could swallow the Americana lexicon whole. The volume, which also features a text by actor Tracee Ellis Ross, ends where it begins: with a baby photo of Micaiah held by his father. His dad smiles down at the future in his hands, while Micaiah looks out at us with wonder.
Jay DeFeo: Photographic Work
Edited by Leah Levy
$75
Consistently on view at the Whitney Museum, Jay DeFeo's behemoth three-dimensional painting, The Rose, 1958-66, is the stuff of legends. It is so large and commanding that many people walk by assuming it is made of concrete when, in fact, it holds layers and layers of paint. The myth surrounding The Rose also obscured the truth about its author: that DeFeo was not just a monumental painter, but also an ingenious photographer who pushed the medium past its limits to create images that undermine our sense of certainty. It was only after her death, in 1989, that this truth came to light thanks to a set of unassuming cardboard boxes that for years were thought to be archival material and have now been translated into profoundly important books on photography.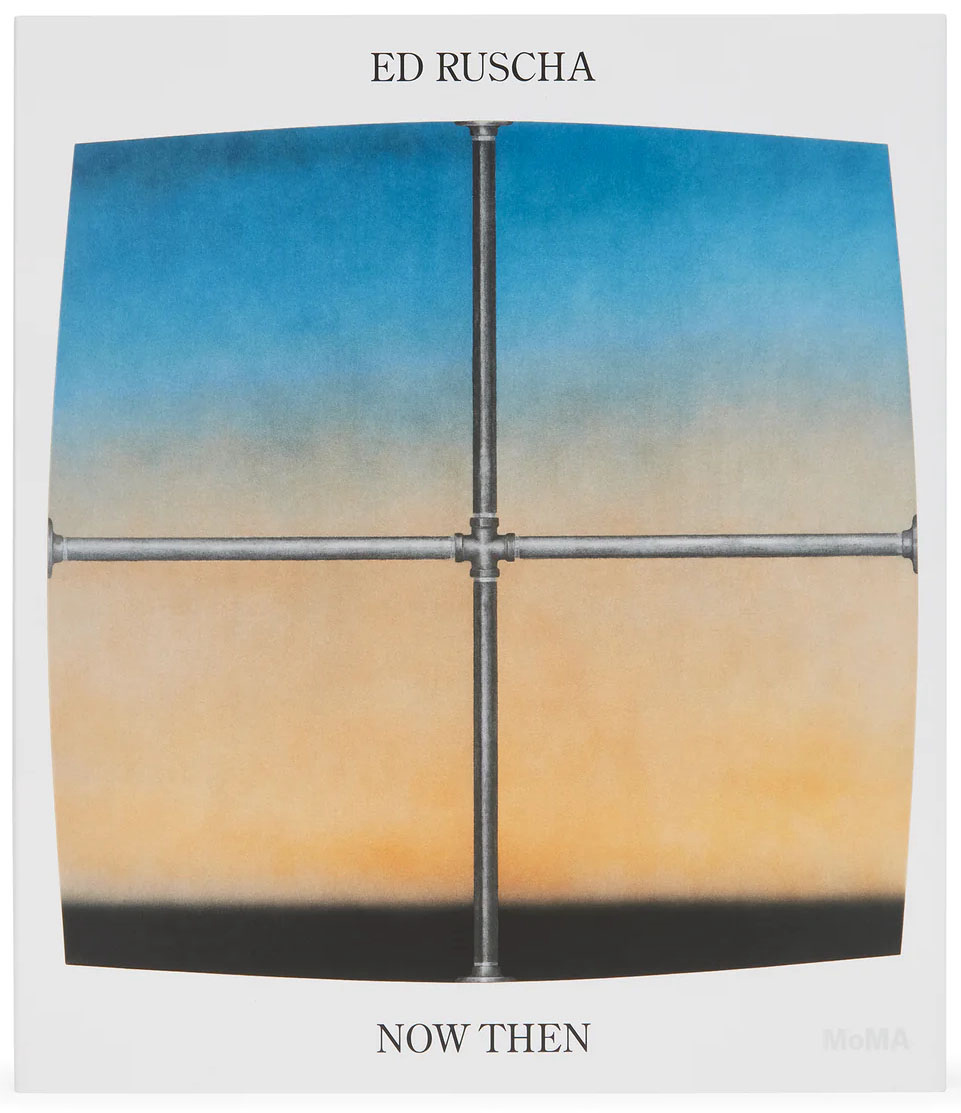 Ed Ruscha / Now Then: A Retrospective
Edited by Christophe Cherix, with Ana Torok and Kiko Aebi
$75
There were few shows this fall as anticipated as the MoMA retrospective of California artist Ed Ruscha, which will travel to LACMA in the spring. Due to the footprint of the institutions involved and the exhibition's exhaustive scope, the accompanying book represents the closest thing we have to a catalog raisonné on this titan of Pop art. It is also the most concentrated volume of Ruscha scholarship to date thanks to its heavy pour of essays by scholars like Donna De Salvo, Benjamin H. D. Buchloh, and Michael Govan. And unlike some of Ruscha's other landmark volumes like Twentysix Gasoline Stations, 1963, and Ed Ruscha: Fifty Years of Painting, 2005, this one is still accessible to fans without selling the farm.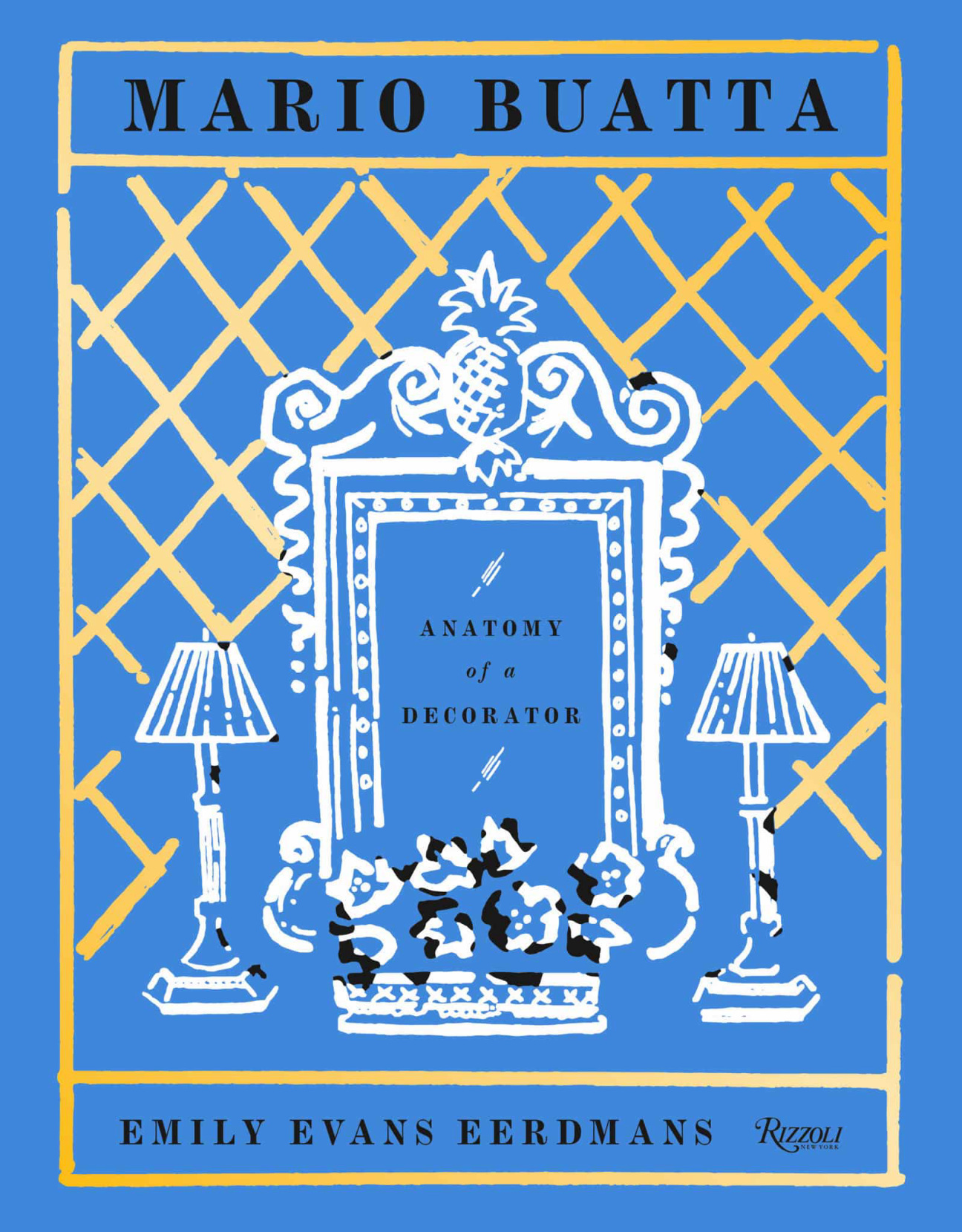 Mario Buatta: The Anatomy of a Decorator
By Emily Evans Eerdmans
$55
Mario Buatta is one of those legendary designers who interior-design amateurs tend to name drop to test the waters. Renowned for his more-is-more philosophy as the Prince of Chintz, the late Buatta was the go-to choice for social swans who wanted anything but quiet luxury. The decorator, who described himself as the "magpie of all time," favored a style best described as English country with a wink. And it is this humor and self-awareness that often gets forgotten in Buatta revivalism. Mario Buatta: The Anatomy of a Decorator seeks to right this wrong by methodically laying out Buatta's context and influences. It is a trove of telling anecdotes, like Buatta's record-breaking purchase of an Aubson oval carpet, a memento of his design fairy godmother Sister Parish. He joked that she was bidding against him even in death, hiking the prices of her own Sotheby's auction by phone from the great beyond.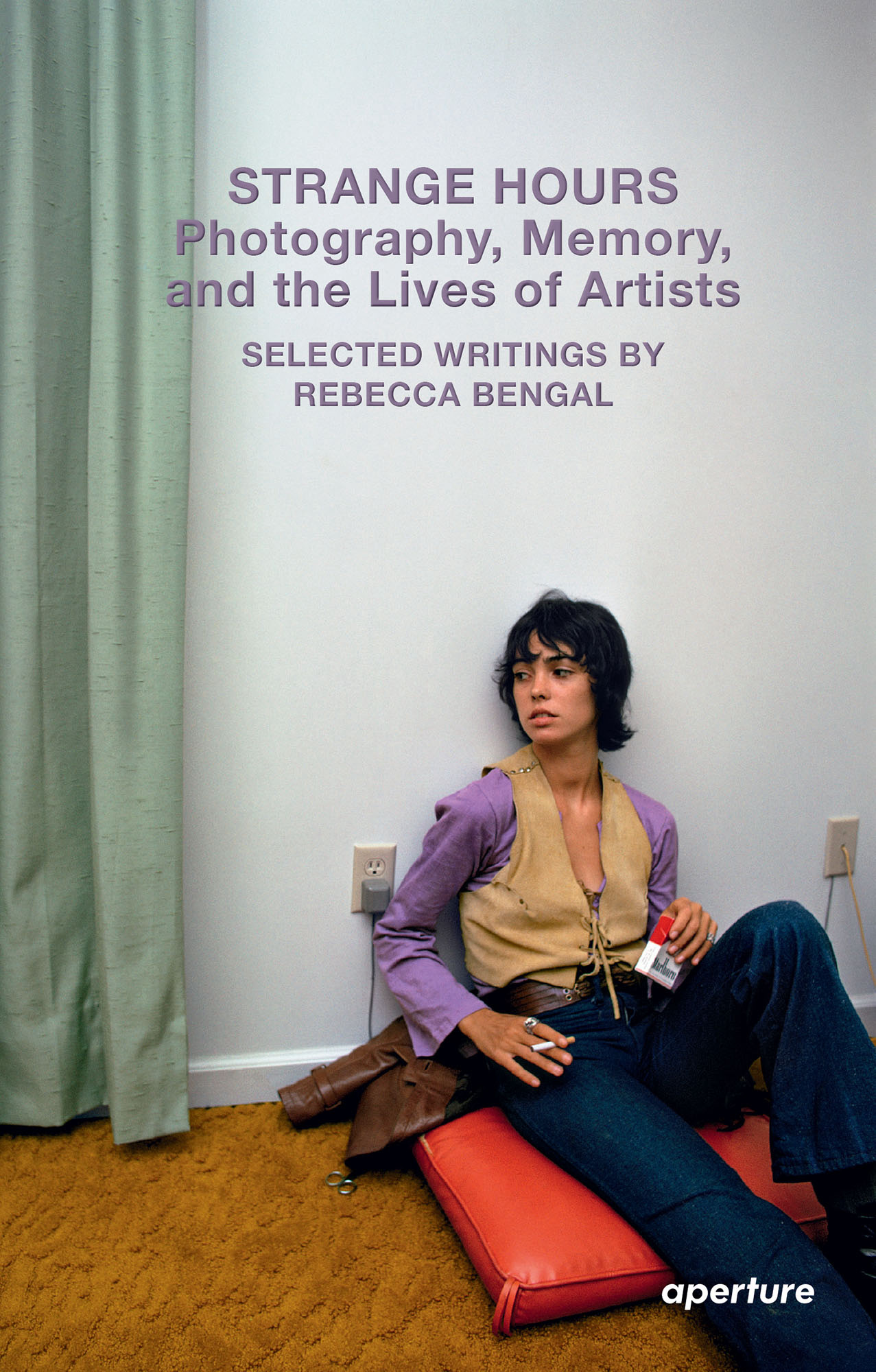 Strange Hours: Photography, Memory, and the Lives of Artists
By Rebecca Bengal
$30
When author Joy Williams writes your forward, the literary girls who go in for Jean Rhys and Edith Wharton pay attention. And they won't be disappointed by what they find. Rebecca Bengal's book of selected writings keeps getting better the further you dive in. Having drowned ourselves in this book over August, we enter September forever changed by the way Bengal sees the work of photographers we thought we knew so well: Nan Goldin, William Eggleston, and Alessandra Sanguinetti, to name a few. Besides being a tidy time capsule, Strange Hours serves a crash course in the enormity and importance of photography. It plunges quickly beneath the surface to reveal just how deep the image can go.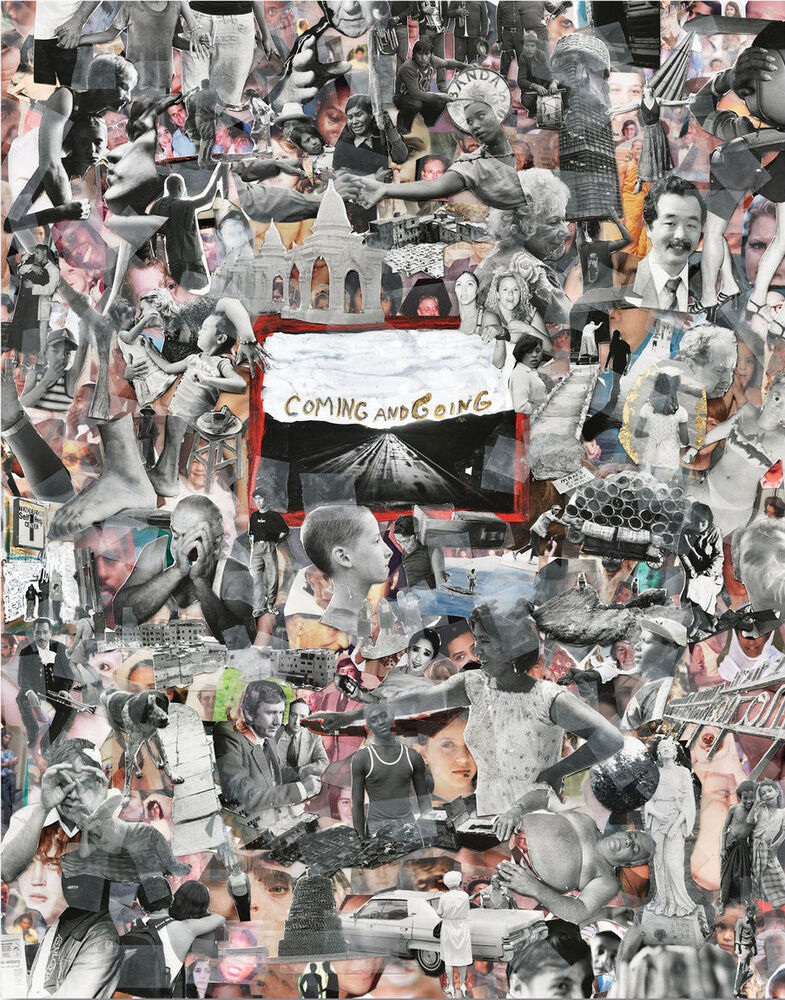 Coming and Going
Jim Goldberg
$85
Often, we are most defined by the people in our lives, who mark and alter us in diverse and indelible ways. Lovers, friends, family, roommates, coworkers, and more traipse through our days. Sometimes, more significantly, people pass away, we get married, we fall out of love, people move back home or away from home, someone gives birth to a child. Each instance is chronicled in photographer Jim Goldberg's latest moonograph, an autobiography of sorts, that combines imagery, collages, handwritten notes, and other remnants of these seismic events. The materials date back to 1999, shortly after the artist released his first publication, Rich and Poor, 1985, which was followed by works including Raised by Wolves, 1995, and Open See, 2009.