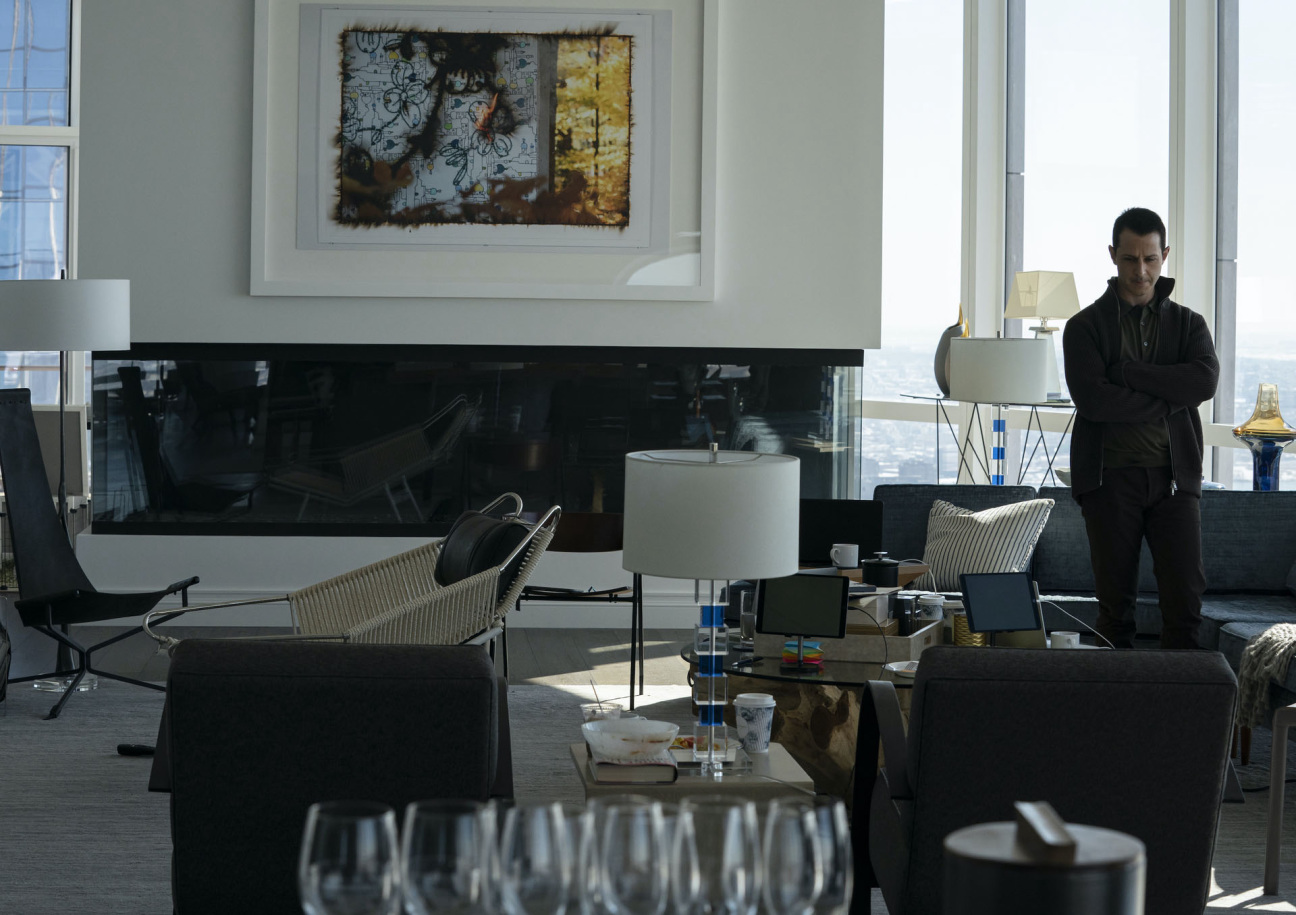 For a trend that is about being hushed, there has been a lot of noise surrounding quiet luxury.
You've heard about it driving the wardrobe choices on Succession, characterizing the looks of designers like the Row and Phoebe Philo, and even as the aesthetic driver of Sofia Richie's viral summer wedding. At its core, quiet luxury—also known as "stealth wealth"—is a movement that emphasizes investment in high-quality materials, comfort, and craftsmanship over flash, bling, and logos.
The phenomenon isn't just isolated to fashion. Quiet luxury (which is less austere than minimalism but more polished than, say, normcore) has trickled into all aspects of culture, including cuisine, travel, interior design, and, now, art. The principles of quiet luxury—restraint, sustainability, rarity, and the kind of subtlety that suggests intimate knowledge of a subject—translate across the entire zeitgeist.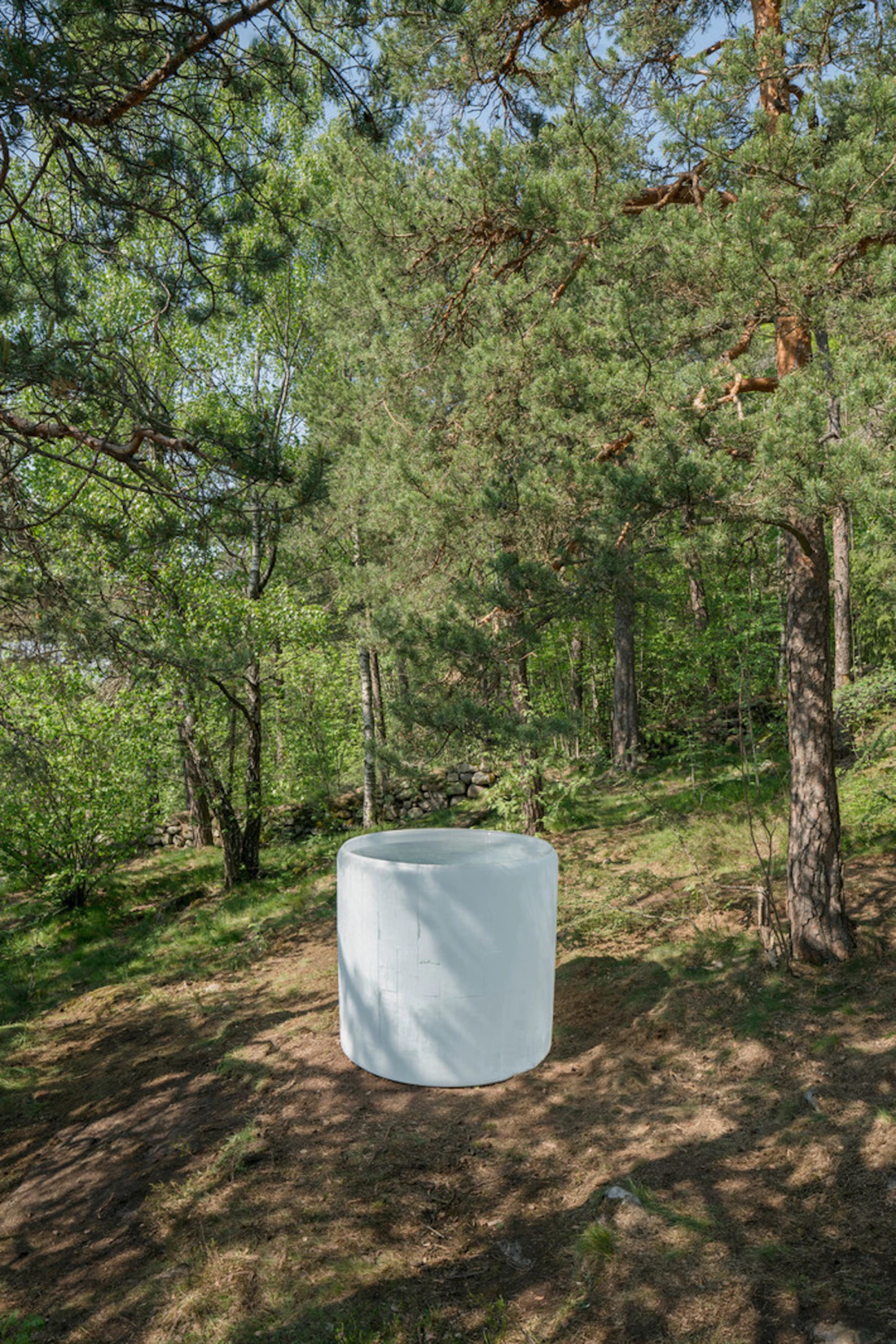 "Showing off has become contrary to the cultural conversation," says Noa Santos, founder of NAINOA, an international architecture and interior design firm based in New York and Los Angeles.
Collectors used to project wealth and power by snapping up immediately recognizable work by brand-name artists (think: Andy Warhol, Jean-Michel Basquiat, Jeff Koons, Christopher Wool). In the quiet luxury paradigm, they are more interested in projecting sophistication and confidence in their own tastes by acquiring work by emerging and mid-career artists.
The appeal is less about what the art says to others than how you feel looking at it. Take, for example, the work of American sculptor Roni Horn, the subject of a current exhibition at Hauser & Wirth in Zurich. The artist's solid cast glass volumes invite literal and figurative reflection, and her drawings suggest the kind of daily meditation practice often championed by high achievers. Then there is Scottish artist Callum Innes, who creates his ethereal paintings, recently on view at Frith Street Gallery in London, by building up layers of paint onto the canvas and then washing them off with turpentine. Or Canadian, New York-based artist Anna Weyant, whose soft, muted paintings filter Dutch Golden Age portraits and still lifes through a contemporary feminist lens.
"There is a sense of taste level that is about being the first or being early, and if you're collecting a [Mark] Rothko, you're buying something the world has already determined is important," explains Santos. "People really love the act of discovery."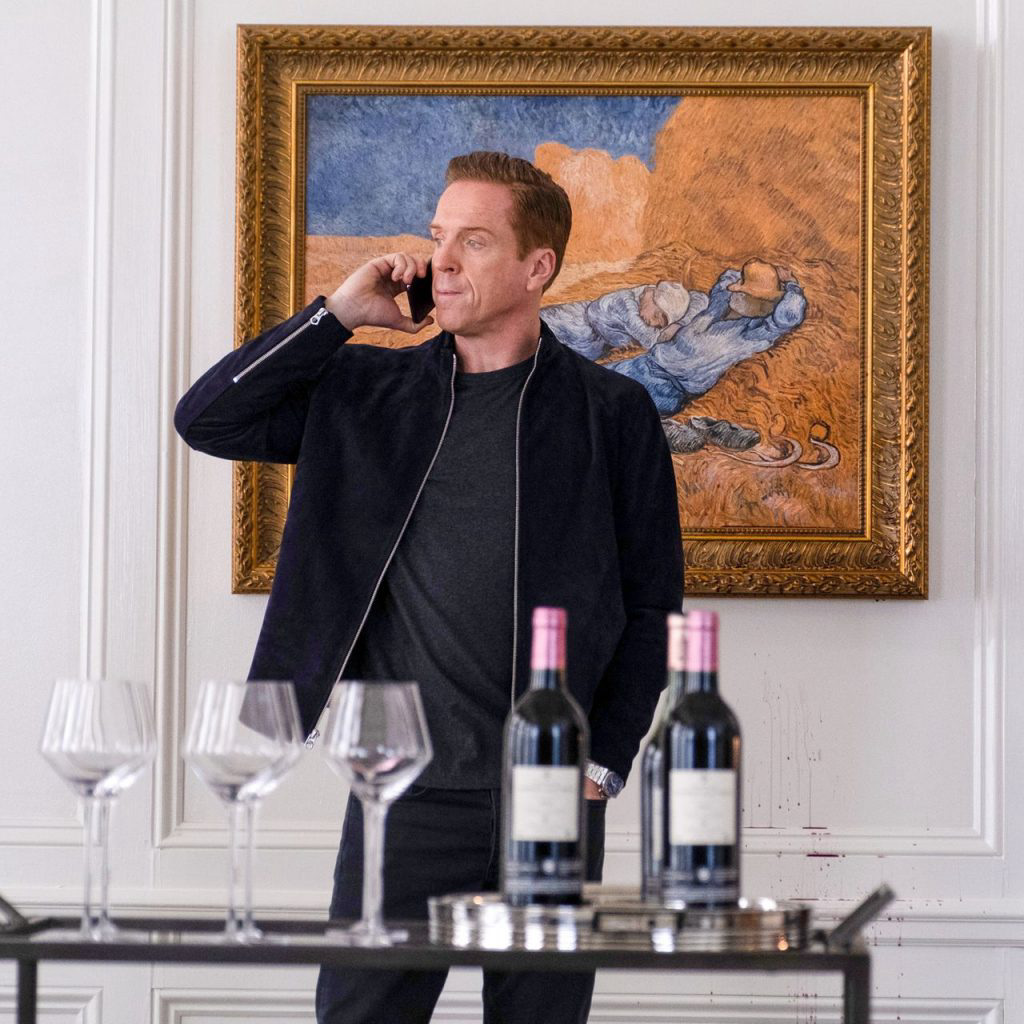 Consider the art chosen to adorn the sets of Billions and Succession. The offices of Axe Capital, the hedge fund founded by the ostentatious hedge-fund billionaire Bobby Axelrod on Billions, was jam-packed with work by blue-chip artists, including Wool and Basquiat. "People who want to project a certain image will always look out for something that screams who they are—or who they want others to think they are," explains Fanny Pereire, a film and television fine arts consultant who worked on both Billions and Succession.
This is in direct opposition to the sterile white walls of Waystar Royco's offices and even the art that bedecked the Roy's cavernous Manhattan apartments in Succession, which include, in just the last and final season alone, a Golden Age Dutch landscape and works by Honoré Daumier—pieces not necessarily identifiable to anyone but those with a trained eye.
Artwork that embodies the quiet luxury concept doesn't need to be beige, boring, or bereft of pattern. "Unlike fashion, art can still 'whisper' even if the aesthetic of the work is bold, colorful, or 'loud,'" says Laurence Milstein, cofounder of PRZM, a next-gen marketing consultancy. "Rather than following a specific trend, appreciating art often requires a more contextual understanding of both the artist and how the piece of work fits into their larger oeuvre and culture."
Artists whose work references nature, meditation, and sustainability lend themselves particularly well to this cultural moment. The London-based, Bangladesh-born artist Rana Begum uses repetitive geometric forms that recall her childhood daily recitations of the Qur'an and creates ethereal cloud installations out of mesh that transform the light in a space.
The American artist Sarah Sze, who is currently the subject of a retrospective at the Solomon R. Guggenheim Museum in New York, creates intricate, thought-provoking pieces with a combination of organic and man-made recycled materials. Painter Andrea Marie Breiling, whose solo show is on view at Almine Rech in Brussels this summer, creates spray-painted canvases inspired by Swallowtail butterflies.
In art, as in interior design and fashion, "people in general are caring a little less about their purchase as a statement, and less what other people think," says Santos. Of course, now that subtlety is increasingly luxurious, it won't be long before work by these artists become status symbols in and of themselves, if they haven't already. And isn't that the true meaning behind quiet luxury? It's about not showing off… conspicuously.