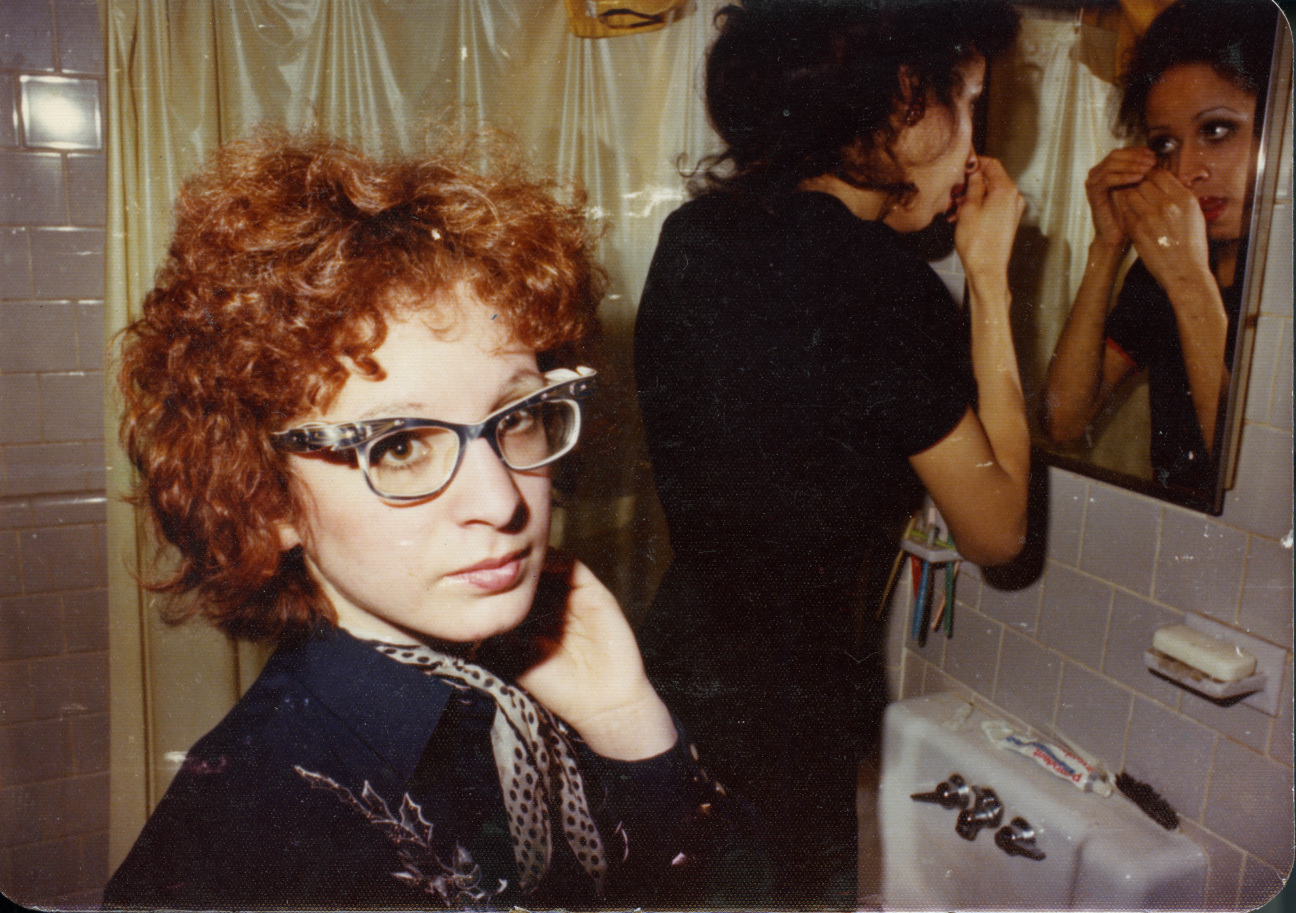 Nan Goldin has been photographing the members of her chosen family—applying eye makeup in bathrooms, piled on top of one another on rickety kitchen chairs, lost in thought in unmade beds—since her teenage years. After her repressive middle-class childhood was ripped apart by the suicide of her sister, the photographer left home at 14, ultimately finding her way into New York's punk underbelly with camera in hand. Goldin's work—tender, bawdy, raw—commemorates the burgeoning queer subcultures of downtown Manhattan in the 1980s, and the avant-garde characters that communed there. The world she reveals is exuberant, certainly. But it's violent too.
Pulitzer Prize and Academy Award–winning director Laura Poitras's latest documentary, All the Beauty and the Bloodshed, explores both sides of Goldin's story by fixing its lens on the character behind the camera. Combining rich archival footage with the photographer's own blistering accounts of her struggles with grief and addiction, the film—which takes its name from a psychiatrist's stirring note found in her late sister's medical records—follows Goldin through the AIDS and opioid crises, both of which left an indelible mark on the artist and her work.
Poitras centers the film on P.A.I.N. (Prescription Addiction Intervention Now)—the advocacy group Goldin founded after her own near-fatal overdose to hold the billionaire Sackler family responsible for their role in the drug epidemic—and on the artist's efforts to seek retribution by staging elaborate die-ins at museums from the Guggenheim to the Louvre. Goldin succeeded in having the family's name scrubbed from several illustrious galleries, but her vision for justice stretches still further. "The wrong things are kept secret in society," she says in the film, "and that destroys people."