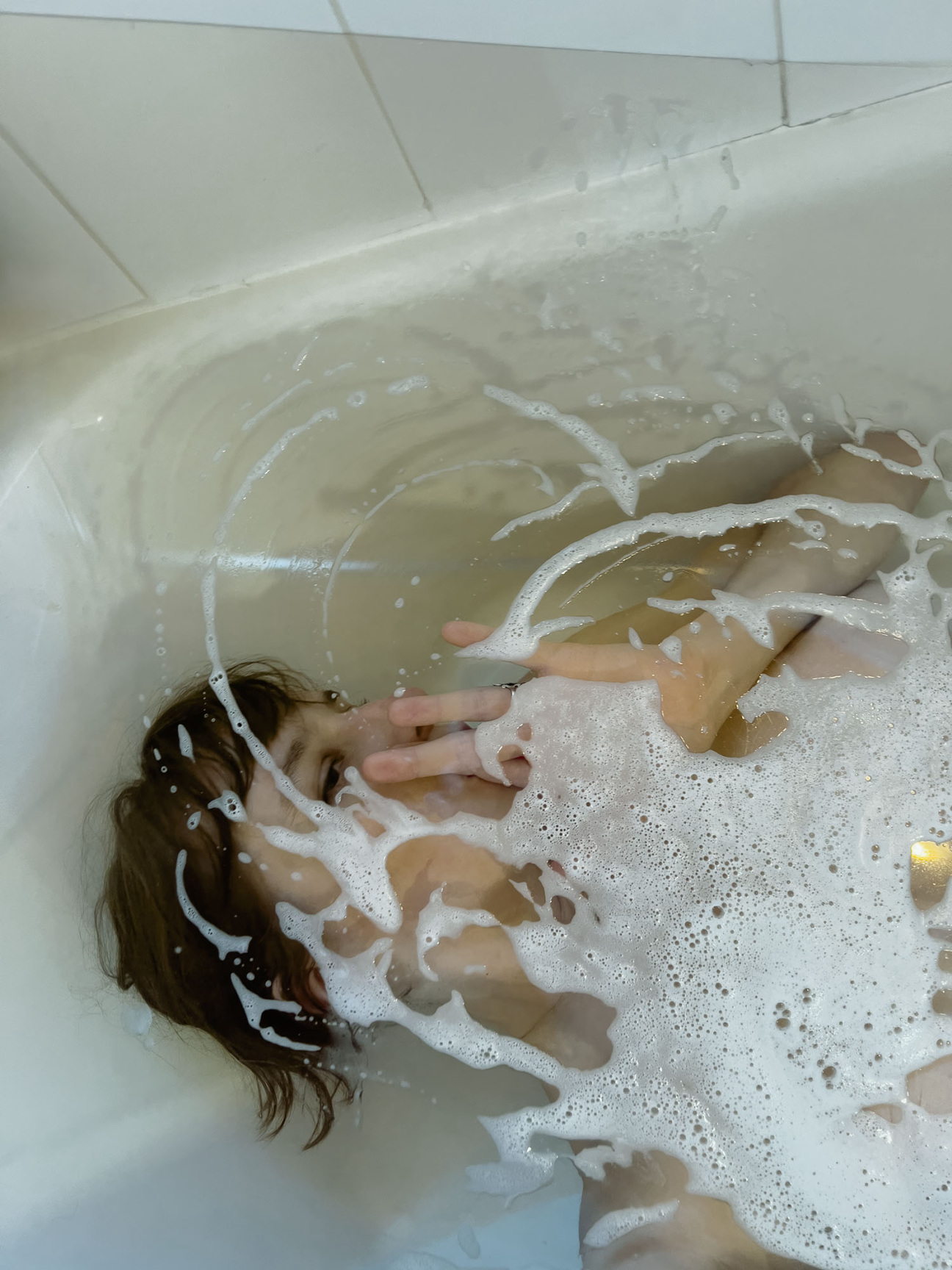 A few months ago, Rebekah Campbell found herself in a New Jersey beach town with Margaret Qualley. As the 30-year-old photographer recounts the story, she makes a point of not disclosing the exact location. "I like the idea of it being a secret space," she says. "Only we know what happened and where." The images, shot for ES Magazine, show the actor at play, traipsing across a cloudy beach and smearing mud on a Prada dress. "We found a mound of dirt in this weird park," says Campbell, "and I was like, 'Margaret, go lay in that.'"
Campbell, 30, came to New York by way of Oklahoma and the Savannah College of Art and Design. She would flee Georgia every summer for internships in the Big Apple and bolted north as soon as she graduated. Her father, a shutterbug himself, gifted the budding photographer her first camera, which she fiddled with as a teenager before refining her skills at school.
Nevertheless, she muses, "I don't know if you can really teach someone taste." She spent her post-college years unlearning some of the rigid norms of the medium. A decade and a half later, her instinctive approach has birthed collaborations with Calvin Klein, Marc Jacobs, Vogue, and i-D.
Before Campbell steps on a set, she has an idea—rendered in quick sketches—of the images she wants to make. "A little stick-figure girl on a tree branch" is one example. Recently, these drawings have morphed into a storyboard for a short film. "I've been having a lot of dreams with screens in them," she says. "I'm holding a camera, or taking a video." Campbell sees this as a sign, and she's happy for the story to reveal itself to her in small, subconscious doses.
In her waking hours, the photographer struggles with the social implications of her medium. "It's like you're taking something from someone," she muses, citing Susan Sontag's seminal 1977 book On Photography, in which the writer likens the camera to a gun. Campbell resists this theory by prioritizing obfuscation and mystery, offering her subjects, often young women, an aura of unknowability by situating them in untraceable locations—uniform white walls, lush greenery, waters with no shoreline in sight—where they feel protected and free.
"I like to make moments that don't feel contrived ... I love that trust, even if it's just a quick thing," she says. But often, she protects her most intimate work by keeping it off of Instagram. "I don't want people screenshotting it. I don't want pervy men saving it," she says. "These weird, intimate moments are too precious to me."
Want to meet more rising stars? See CULTURED's full list of 2023 Young Photographers here.