On June 15, 2022, an anonymous Australian created an Instagram and posted an image of Yoko Ono at home. In the following days, they shared pictures of Halle Berry at a Hallewood.com launch party, Fran Lebowitz and Betsey Johnson mugging outside a fashion event, and Keanu Reeves arriving at Glastonbury to play with his band Dogstar in 1999. The source of all of these pop culture gems? Getty Images. The stock catalogue, founded by John Paul Getty's grandson Mark Getty, is the largest commercial photography archive in the world. Over the past 10 months, @gettyimagesfanclub has proved themself to be the image library's Nancy Drew, sleuthing around its cavities and cobwebs to provide followers with daily doses of information, aspiration, and salivation. CULTURED caught @gettyimagesfanclub in the midst of a sleepless night and chatted about influencing for Philadelphia Cream Cheese, looking for content with a bored eye, and getting DMed by Valentino.
CULTURED: Where are you DMing from?
gettyimagesfanclub: My bed in Australia. I haven't been to sleep. It's like 5:36 AM. Been working lol.
CULTURED: When did your obsession with Getty Images begin?
gettyimagesfanclub: Maybe like 5-10 years ago. I had a boring office sales job. We had a budget for the fortnight that we had to make, and I had the company's biggest client and would sell a fortnight's budget in a phone call. When I had sold everything, the boss didn't care what we did. So I just went on the Internet all the time, and somehow I made my way to the Getty Images website and got lost in it, searching different things, treating it like Google.
CULTURED: How did you get from there to starting @gettyimagesfanclub?
gettyimagesfanclub: I was thinking for a while that I should start up an Instagram to catalogue my search results, really for my own reference. Then I lost my job right at the end of Covid and was hit with copious amounts of free time. To avoid falling into negative thoughts, my Getty Images searches started trending up. And l had the extra time to make that Instagram.
CULTURED: What's the secret behind a good Getty Image?
gettyimagesfanclub: When I look for images, I look with a bored eye. I'll have some trash reality TV show playing in the background, and then if something piques my interest I'll look at it further and save the image. It's useful to look with a bored eye because that's how most of us are consuming content on Insta. If you look too hard you might see something that's not there.
CULTURED: Who have you featured the most?
gettyimagesfanclub: Probably Naomi Campbell, Nicole Kidman, and Chloë Sevigny. I think I've seen every picture available of them on the Internet.
CULTURED: What posts have gotten the most likes?
gettyimagesfanclub: This picture got heaps of likes, but I think it's because the algorithm picked it up and people kept getting suggested it. I got all these likes from these rando accounts and new followers too.
This one got a few likes as well. She was such a loveable character on The White Lotus, and everyone was still on a high from watching the show. Plus that Obama shirt hahaha.
CULTURED: Top 3 celeb crushes?
gettyimagesfanclub: Andy Warhol. Naomi Campbell who just continues to look amazing. And James Gandolfini.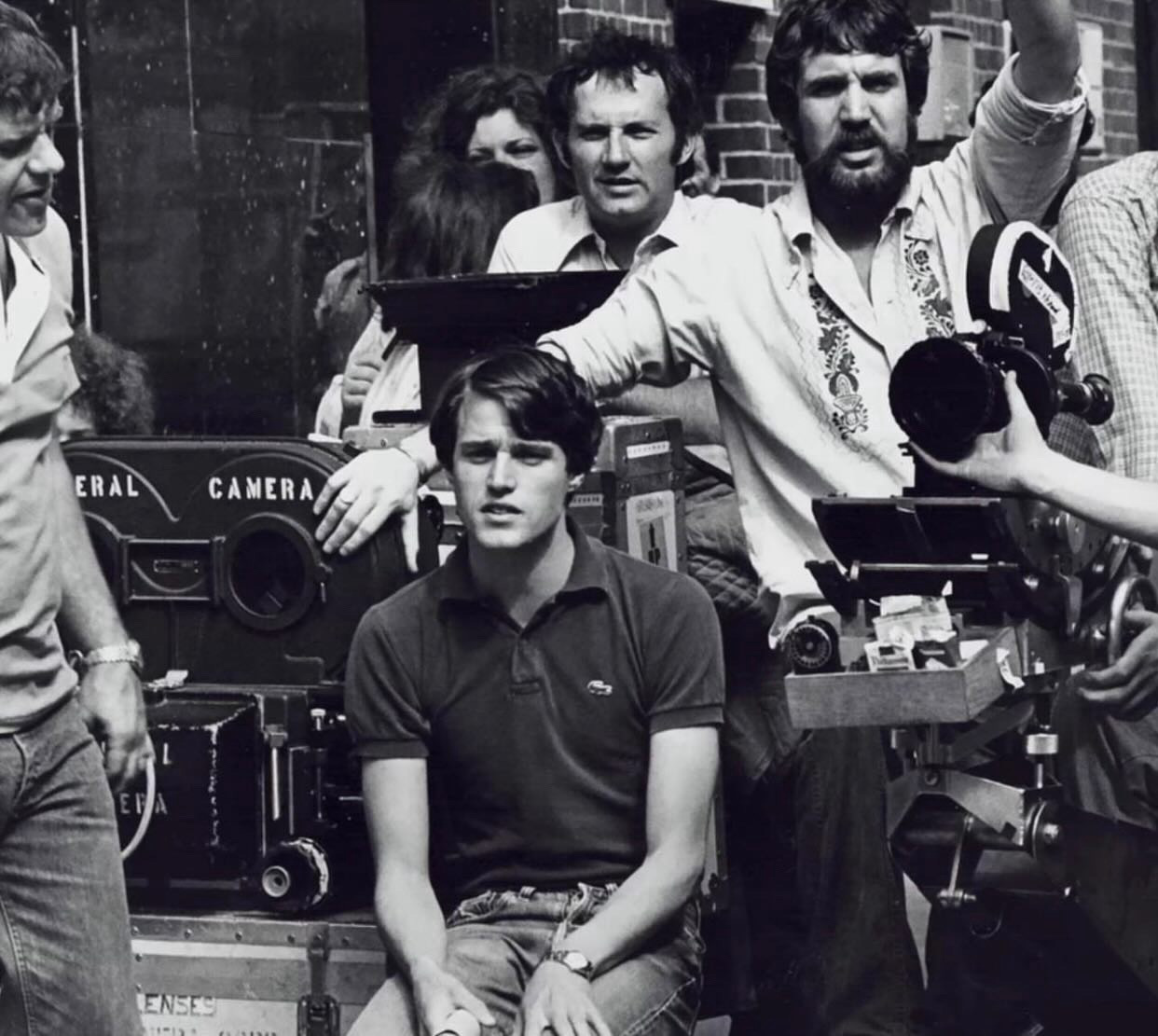 CULTURED: Celeb whose closet you'd want to steal from?
gettyimagesfanclub: Jed Johnson. I watched The Andy Warhol Diaries and was taken by the clothes. He made me want to wear Lacoste polos again. Aaaaaaand I want David Beckham's wardrobe from the late '90s, early '00s. And all the old Helmut Lang runway looks.
CULTURED: How much time do you spend on Getty Images a week?
gettyimagesfanclub: If I don't have a lot of work, I could spend like 20 or 30 hours. If I'm busy maybe like 2-3 hours.
CULTURED: Have you ever thought of branching out to BFA?
gettyimagesfanclub: I would never hahahaha. Nah BFA is good. Shutterstock and Alamy are good. Shutterstock has a bunch of stuff Getty doesn't. But they updated their website, and it's not as user-friendly to search so I don't use it on the reg. BFA is great for event and party pics, and everyone gets photographed, which I love.
CULTURED: What's the craziest DM you've ever received?
gettyimagesfanclub: A crazy DM I got recently was from the Valentino Instagram. They asked me to do research for some archival Valentino looks and moments to celebrate the launch of Valentino Vintage. I literally thought the Valentino account had been hacked until I started emailing with them.
CULTURED: Can you send a screenshot?
gettyimagesfanclub: Idk if they want their DMs put on blast hahaha.
CULTURED: Have you ever regretted a post?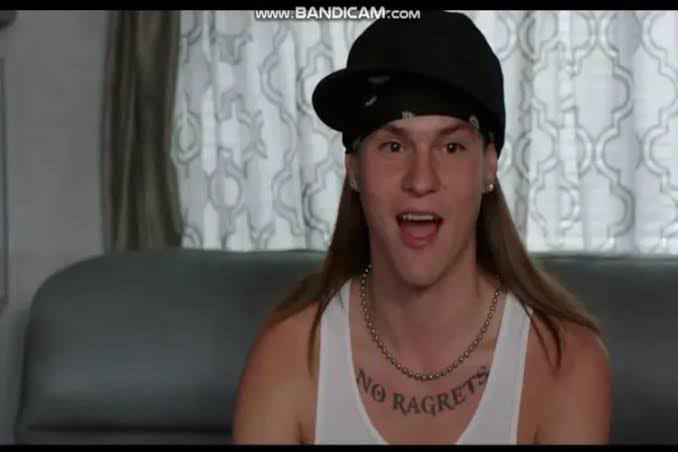 CULTURED: Most niche accounts you follow?
gettyimagesfanclub: I love following the Tom Ford for Gucci accounts. One of the ones I follow had a Tom Ford for Gucci black ice tray. The little ice tray things were shaped in a G.
CULTURED: How do you feel about paparazzi?
gettyimagesfanclub: Torn. I love it for selfish reasons because I can see their outfits, and it's like an education. But it must be super bothersome, so I feel sorry for them. Like you can't turn the tap off when you want.
CULTURED: What about influencers?
gettyimagesfanclub: I think the term "influencer" is kind of a slur now. The meaning of the word has evolved, and it's now associated with discount codes and insincere plugs of electric toothbrushes. But like whatever, they're getting paid so good for them. Philadelphia Cream Cheese hit me up and asked me to post a plug for them hahahahaha. I was an influencer for a day, and it was fabulous.
CULTURED: Any Internet predictions for the next 5 years?
gettyimagesfanclub: I think AR will shape a new world. I'm scared about it. The AR goggles will be reduced to contact lenses, and I think filters will overtake makeup. Al is going to continue to astound us, and I think it's already too late. We can't stop it.