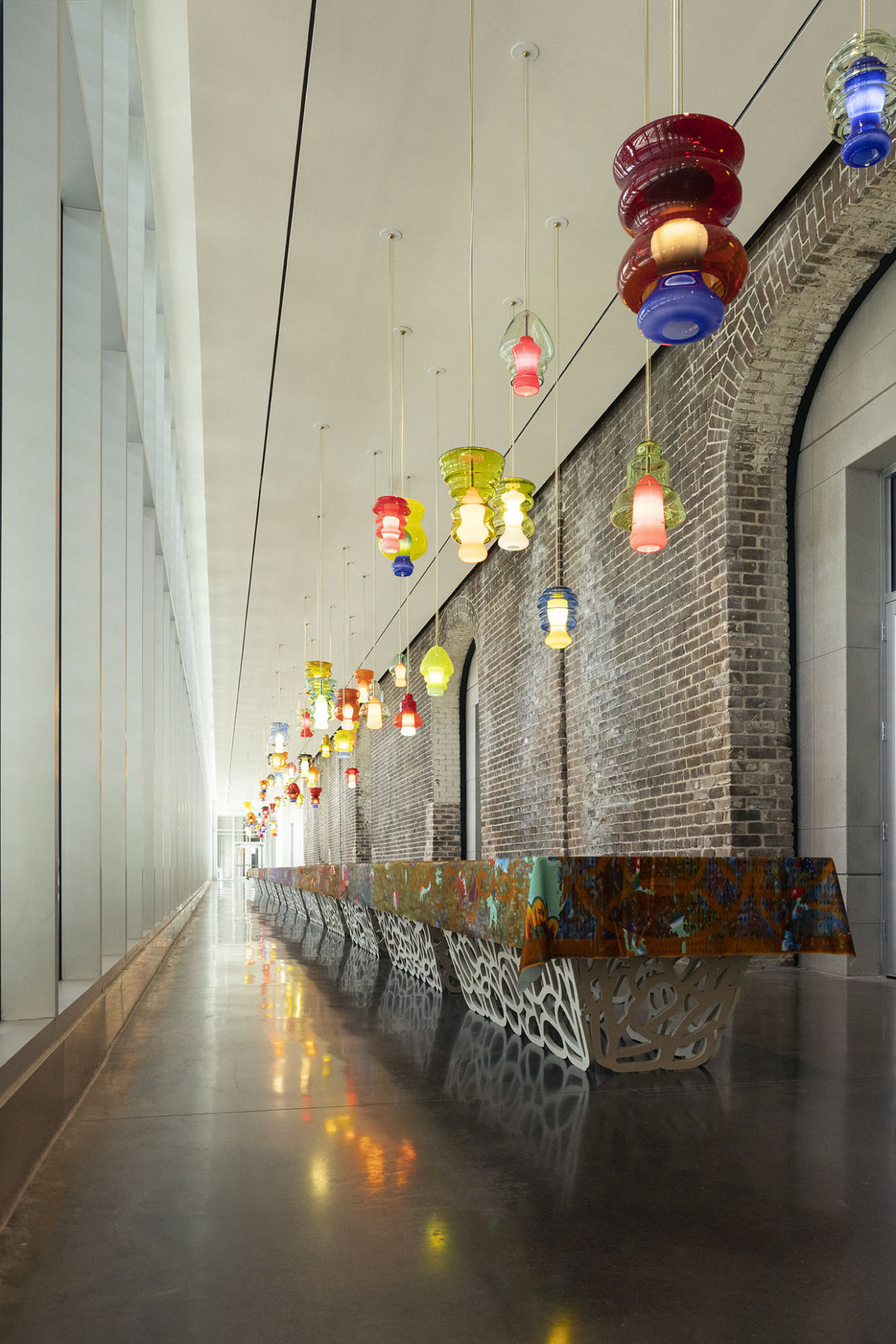 For Jorge Pardo, the road to hell is paved with good intentions. "I come from a place where communism failed, so I don't trust ideology," says the 60-year-old Cuban-American artist. "We were always wary of people with great ideas." Born to a factory worker and a bookkeeper who immigrated to Chicago when he was a child, Pardo has developed a practice that spans architecture, furniture, lighting, and landscape design—all with an emphasis on assembly and craft that upends distinctions between function and fine art. Pardo, who was recently named Savannah College of Art and Design's 2023 deFINE ART honoree, is currently exhibiting "JP@SCAD," an installation of new work featuring hand-blown glass pendant lamps and large-scale textiles in the institution's Pamela Elaine Poetter Gallery. For the artist, the illuminated works present the quintessential interplay of the functional and ephemeral, a tension that lies at the heart of his work. To mark the occasion, Pardo spoke with SCAD president and founder Paula Wallace about his work and inspirations.
Paula Wallace: Jorge, congratulations on being our 2023 deFINE ART 2023 Honoree.
Jorge Pardo: Thank you. It's a pleasure to be here.
Wallace: The "JP@SCAD" exhibition at the SCAD Museum of Art is so inviting and joyful, with lamp silhouettes and a vibrant color palette that bridges sculpture and design. Tell me about your fascination with light.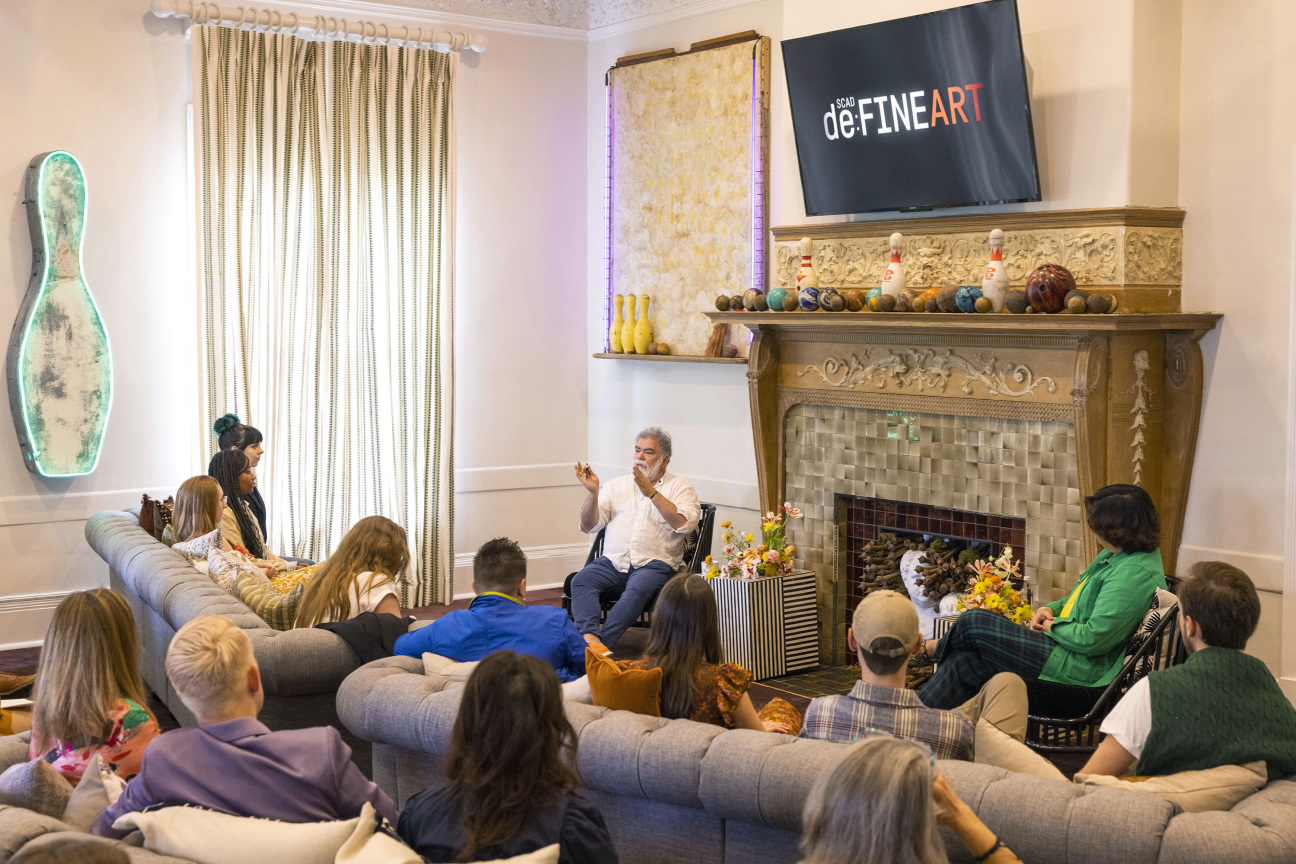 Pardo: Light is the gasoline of reflection, of self-reflection, of cultural reflection overall. Without light we don't exist. It's a generative and complicated apparatus to work with. I have been making lamps for a long time and I look at them as almost like drawings—they're preparatory works that can sharpen your color skills. Sometimes those lights end up influencing other things. Sometimes they become an installation in and of themselves. They become an important component of an exhibition like this one.
In the 1980s I used to go to thrift stores a lot. I started finding weird lamps and buying parts of lamps. Eventually, I had this inventory of lights and most of them didn't work. I took all that debris—whole lamps, partial lamps, cables—and assembled them. I did an exhibition of lighting thinking about it as a kind of counterpoint to somebody like [Dan] Flavin. How do you actually stage things that are objects, but at the same time produce kind of ephemeral effects? Successful lamps are not just interesting to look at, but change how you look at the space you're in.
Wallace: The Pamela Elaine Poetter Gallery is extremely long and narrow. It has natural light and historic brickwork which provides a challenge and an opportunity for an artist. How did you consider this space when you were planning this exhibition?
Pardo: What's interesting about this space is that it's only about 10 feet wide, the size of a domestic room. It's approximately 100 to 200 feet long. A very eccentric room. I thought, This is a beautiful and interesting long space. What can I do here? You start to think of how you can move people through it. Then it's just a game you play with yourself about how you can keep people's attention. I really liked the space. I didn't see it as a challenge in the sense that it was difficult, I saw it as a challenge because it's eccentric.
Wallace: You often create experiential environments that challenge the tradition of exhibiting discrete works in a formal gallery setting.
Pardo: I did a project in Los Angeles where I was asked to do a museum exhibition and I said, "I want to make a house." I'd never made a house in my life. I was a decent carpenter and I'd done remodels, so I thought, This is a really fruitful and performative way of doing an exhibition. I'm going to have to teach myself something. I became very interested in the history of architecture, and how [buildings] speak culturally in public and in neighborhoods. In particular the history of Los Angeles architecture, which is modernist domestic architecture more than anything else.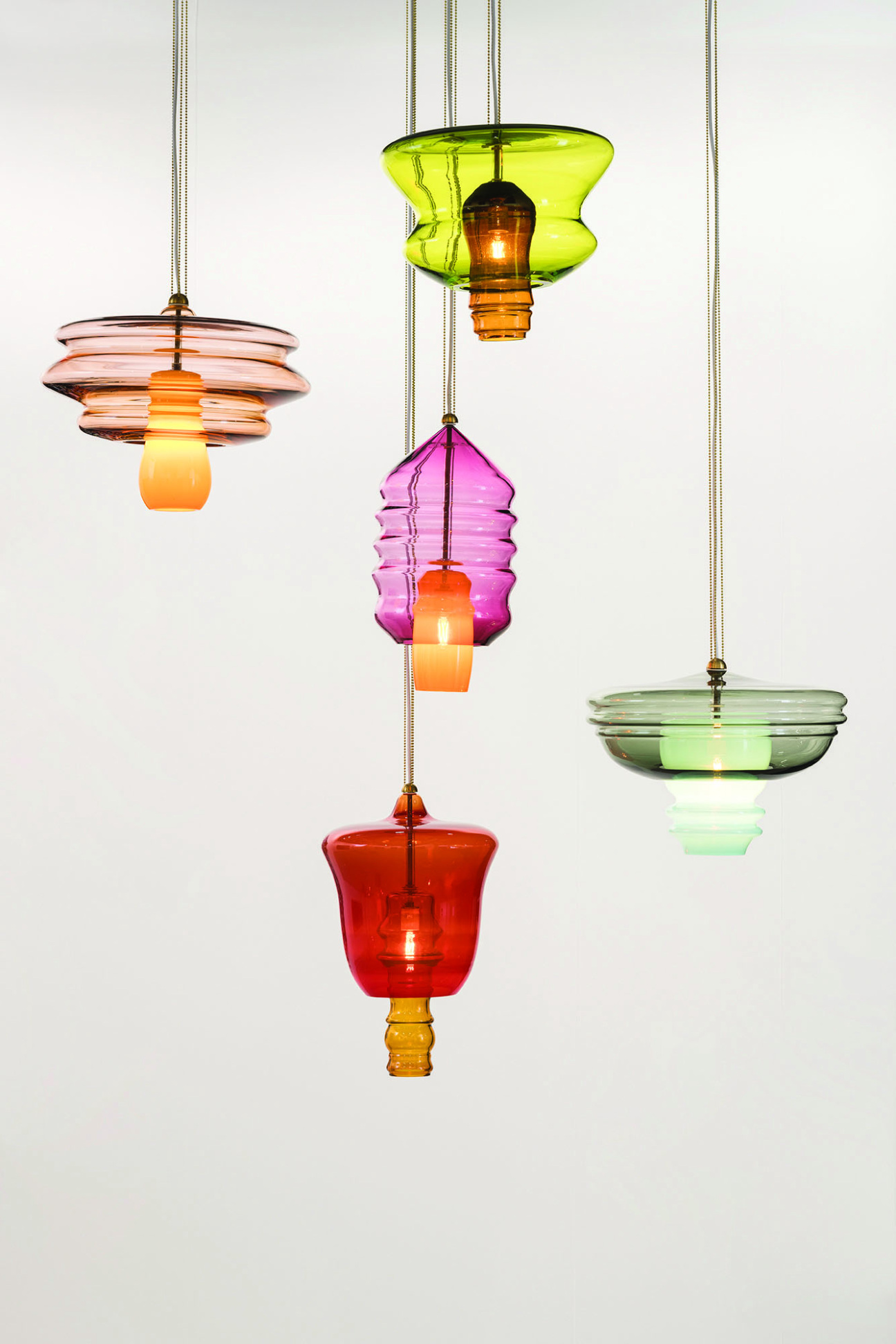 Wallace: You told our students that when you're working on a hotel—like the L'Arlatan Hotel that you designed in Provence, not far from SCAD Lacoste—you start with the floor and allow for serendipity. Can you elaborate?
Pardo: Well, that floor is 65,000 to 70,000 square feet and it changes dramatically throughout the 42 rooms—you're never standing on exactly the same floor. The shapes change, the palette changes. You begin to understand the phenomenon that's playing itself out on the floor as an object designed with enough differences to keep you alert. I wanted to make a place that was visually very active and aesthetically complicated, yet still within a particular tradition of hotel design.
Wallace: You're a master of spatial awareness. How do you determine what work you'll create for a certain space?
Pardo: It's a combination of interests and the exhibition's [location]. It's about taking into consideration a lot of interesting little problems that might emerge. Let's go back to Hotel L'Arlatan. That project rides this thin line between being an artwork and being a boutique hotel. There are people who will never see it as an artwork and people who are only going to see it as an artwork. The unmanageability of that is interesting and not always easy to achieve. L'Arlatan is an exhibition in my head even though it's a hotel, because I'm working through painterly issues, sculptural issues, spatial issues, logical things, and existential things. I have a lot of details dancing around my head.
Wallace: Painting, architecture, lighting, furniture design, landscape design, sculpture ... Well, I've heard you say that more is more, and I agree. How do you take that vision to its zenith?
Pardo: I know from experience and the works that I've made in the past that things always roll back around in some interesting way. They get repurposed. I'm Cuban; I come from a place where communism failed, so I don't trust ideology. We were always wary of people with great ideas. What's the saying? The road to hell is paved with good intentions.
Wallace: The breadth of your experience is a wonder to behold.
Pardo: Thank you very much.
This interview is condensed from a longer conversation for the "On Creativity with Paula Wallace" podcast, which will be available later this year.