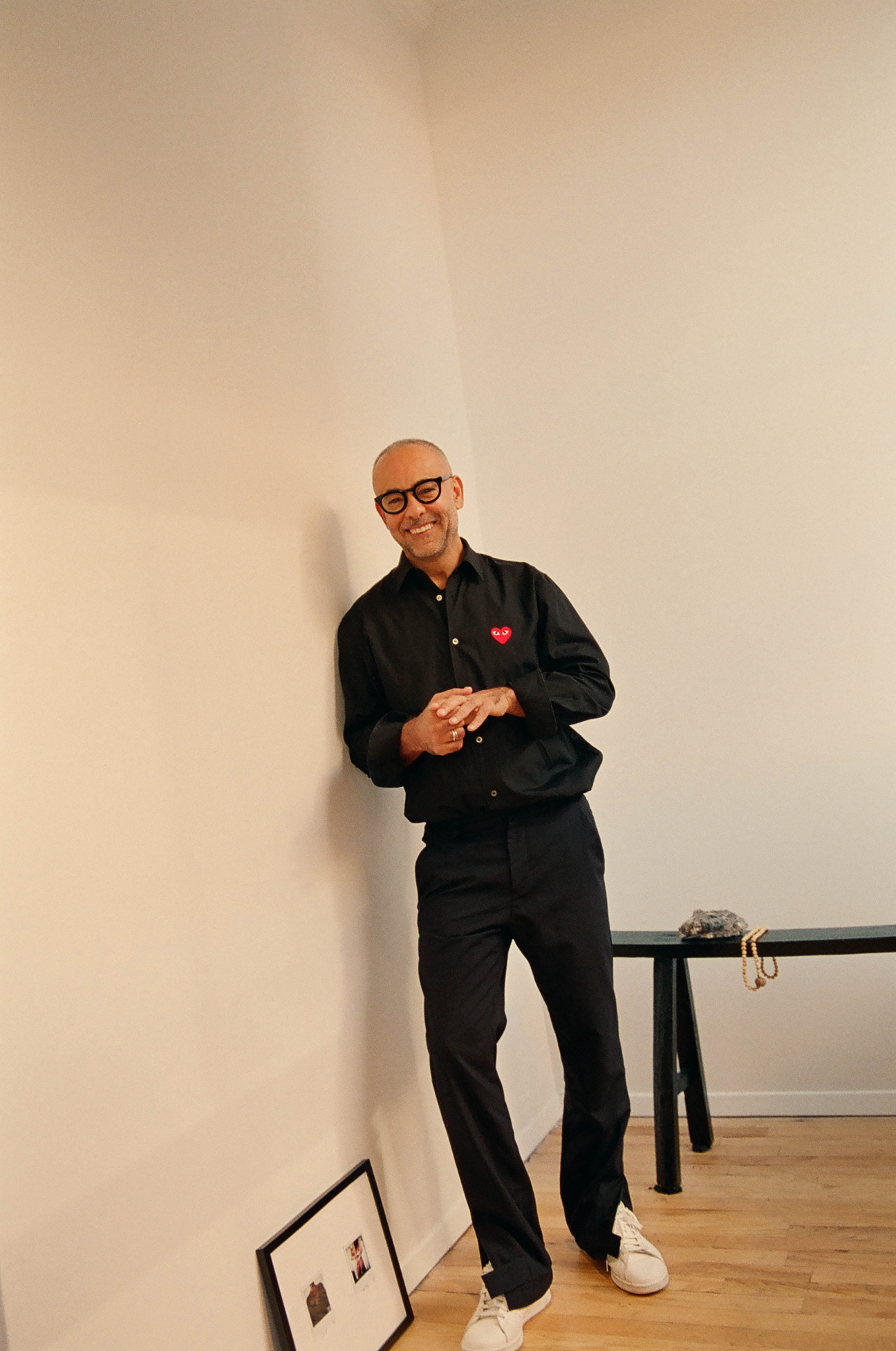 Francisco Costa never imagined he would stop designing clothes. Growing up in Guarani, a small Brazilian municipality three hours outside of Rio de Janeiro, Costa encountered fashion at an early age. His mother, as fiercely outspoken as she was stylish, owned a children's clothing line, and after school he would visit her factory to learn about fabrics and colors. When she passed away, he decided to leave their 3,000-person town for New York.
While studying English, the 21-year-old Costa enrolled in night school at the Fashion Institute of Technology, where he supplemented his conjugation lessons with technical classes about garment construction and fashion theory. Soon enough, his natural talents in the craft were clear, and after graduation he was swept up by Herbert Rounick, the Seventh Avenue fashion titan whose license company He-Ro Group created pieces for the likes of Bill Blass, Bob Mackie, and Oscar de la Renta. "It felt like a dream. I was working with everyone I looked up to," remembers Costa, who, upon the passing of Rounick, went to work for de la Renta himself. He stayed with the iconic American house for five years, mastering craftsmanship and the art of couture (de la Renta was simultaneously the creative director Pierre Balmain's namesake) before joining Gucci in 1998 to work as an assistant to then creative director Tom Ford. By the time Costa arrived at Calvin Klein in 2003, he was ready to take charge.
In his 13-year-tenure, Costa completely reimagined the American brand's ready-to-wear collection. Building off the style of the founder for whom he took over, Costa's CK was intentionally restrained and sophisticatedly modern. It echoed moments of Klein's own minimalism while also experimenting with unconventional materials like bouclé textures, patent leather, as well as faux fur—Costa was one of the first to do so—and technical tailoring. He won the Council of Fashion Designers of America's Womenswear Designer of the Year for his work at the brand in 2006 and again in 2008, in addition to many other accolades, including the National Design Museum's Fashion Design Award.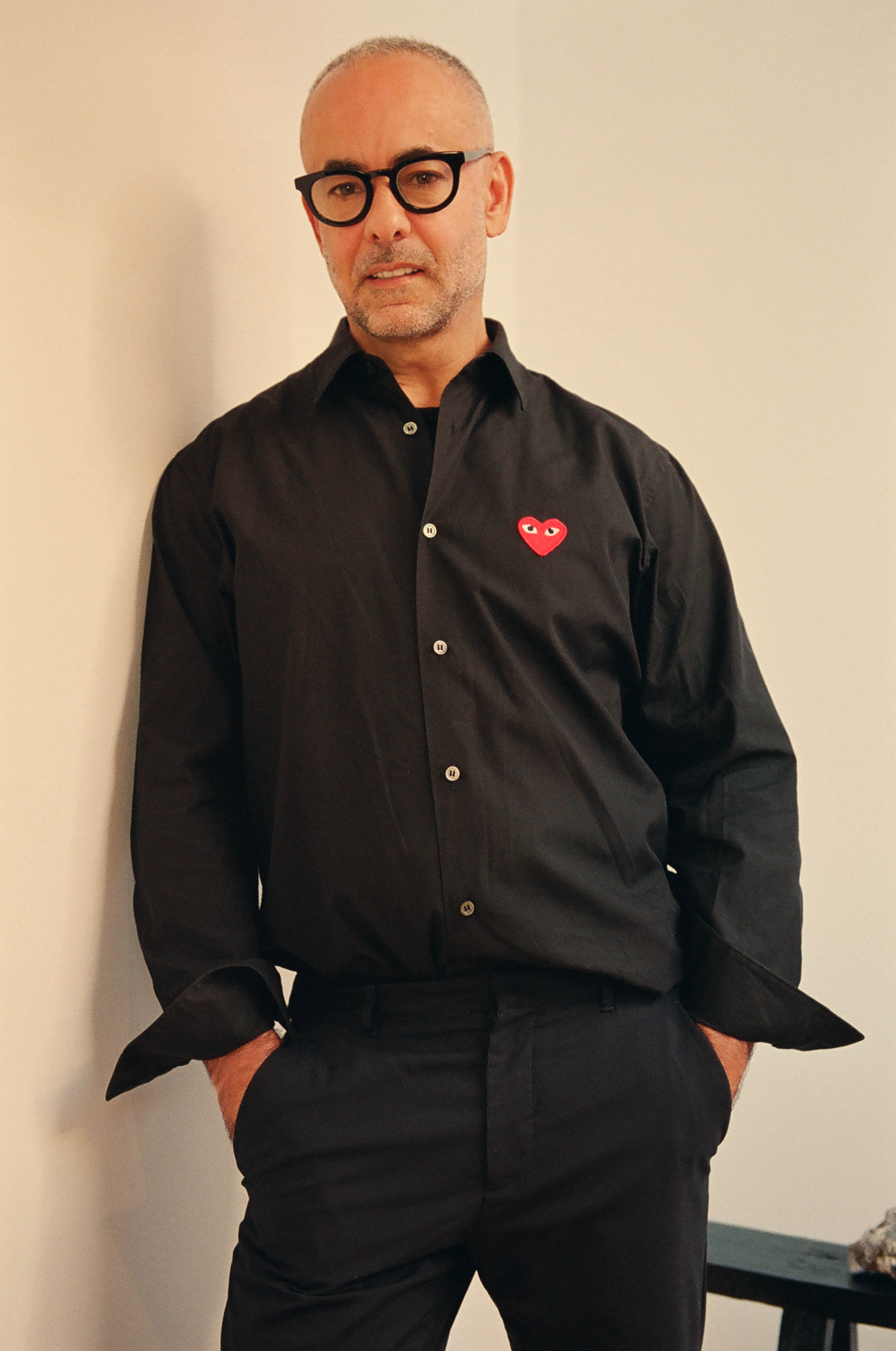 Behind the scenes, though, a worry was festering inside of the designer, and as the decades in fashion lengthened, so too did his disillusionment. "It just didn't feel right," explains Costa, who had become increasingly alarmed about the effects his industry had on the environment as well as his responsibility toward it. Conservation had always been a passion (he once introduced upcycled Scottish yarn into his CK collections), but he admits the pace of the fashion system wasn't conducive for real change. So he went searching for something else.
On a six-month journey into the Amazon, Costa found exactly what he was looking for in Acre, an isolated state on the border of Peru. It was his first time in the Brazilian rainforest, and he had gone to meet members of the Yawanawá tribe, who introduced him to breu. Used for centuries to enhance calmness and focus, the ceremonial resin is derived from the sap of an almaciga tree. It was breu, as well as Costa's own reconnection to the earth, that inspired an idea for the former fashion designer: a clean beauty line connected to nature. "That really was the magic behind it all," Costa says. "The aroma smells like the rainforest. It opens up the sixth chakra." From there he traveled down the Amazon River, discovering rare native fruits, serums, and medicinal herbs and collaborating with local chemists and botanists. When he emerged, Costa Brazil was born as an eco-beneficial beauty brand with a four-product gender-neutral line of oils and fragrances.
Three years since its founding, the skincare brand has expanded across all categories, introducing a hyaluronic acid and acai serum, a sleek steel lymphatic drainer, white jungle eau de parfums, and much more. I ask Costa how it feels to design without the seasonal runway restrictions—how does he know when something is completely perfect without a hard timeline or a fixed amount of product? "Nothing is ever perfect," he says with a smile. "That is the beauty and challenge of discovery. You have to keep reinventing."