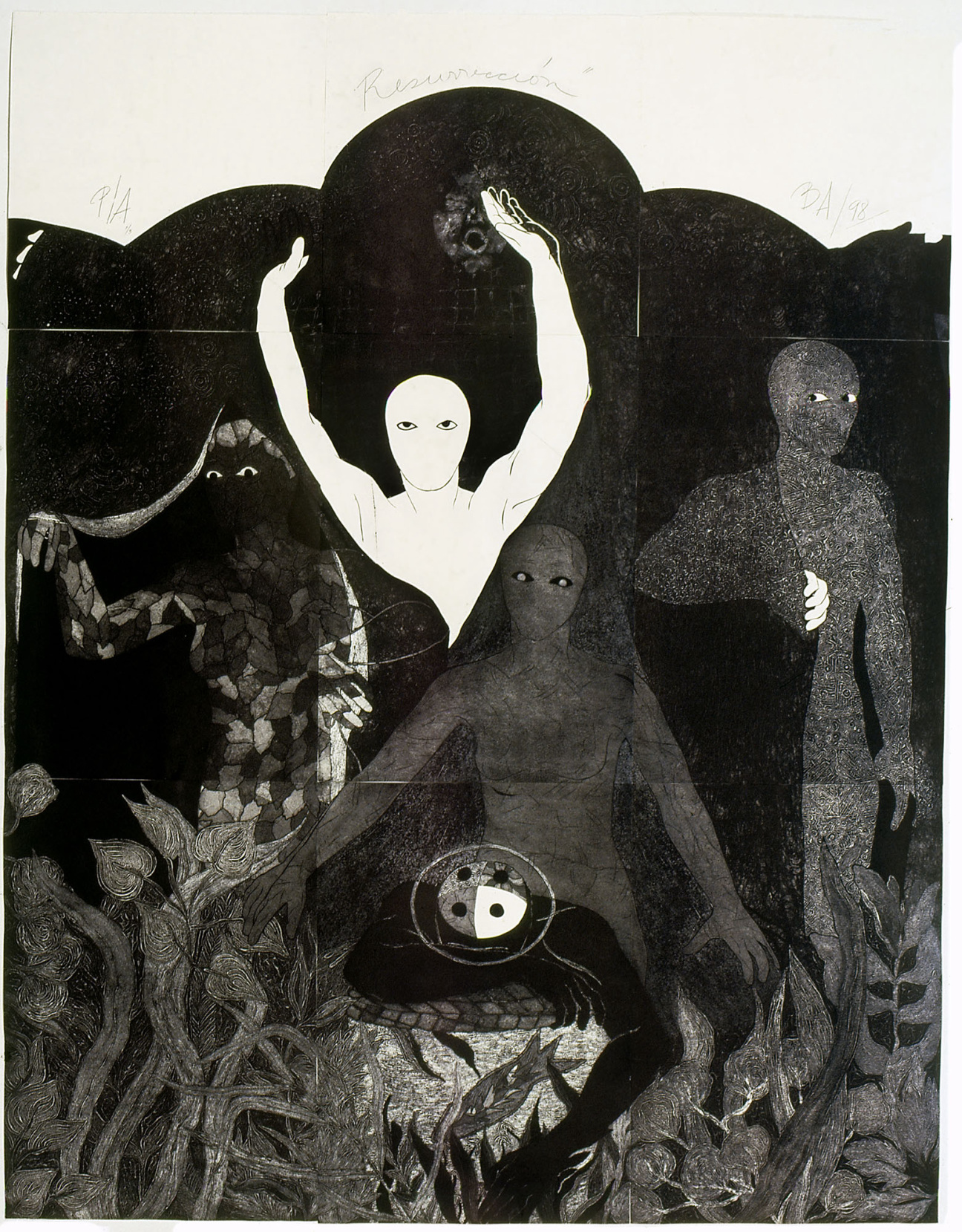 It's June, which means the art market's most storied convention has arrived: Art Basel. At the Swiss brand's flagship fair, blue-chip pieces make their way out of studios, homes, and freeports and into the booths of the world's top 284 galleries. The fair takes over the Messeplatz, a multi-floor, multi-building conference venue that contains multiple sectors: the Main galleries section (241 booths), Unlimited (76 large-scale installations), Feature (20th and 21st century solo presentations), Kabinett (debuting in Basel this year with 13 thematic presentations), and Statements, which features emerging galleries (not to be confused with Liste, which is its own entreprise altogether). Visitors wandering the city's streets may also encounter Parcours (24 public site-specific interventions organized by the fair).
Often with Basel, the conversation leans heavily on museum-quality finds by the likes of Gerhard Richter, Philip Guston, and Louise Bourgeois. But with the mood at global art fairs lately seeped in discovery—a stand-in for "new and less expensive"—we wanted to look at the galleries who are participating in the fair for the first time. Many dealers try for years, maybe even decades, to get into Basel, and acceptance is often considered a sign that one has truly arrived. Below, meet a selection of the freshman Art Basel class of 2023.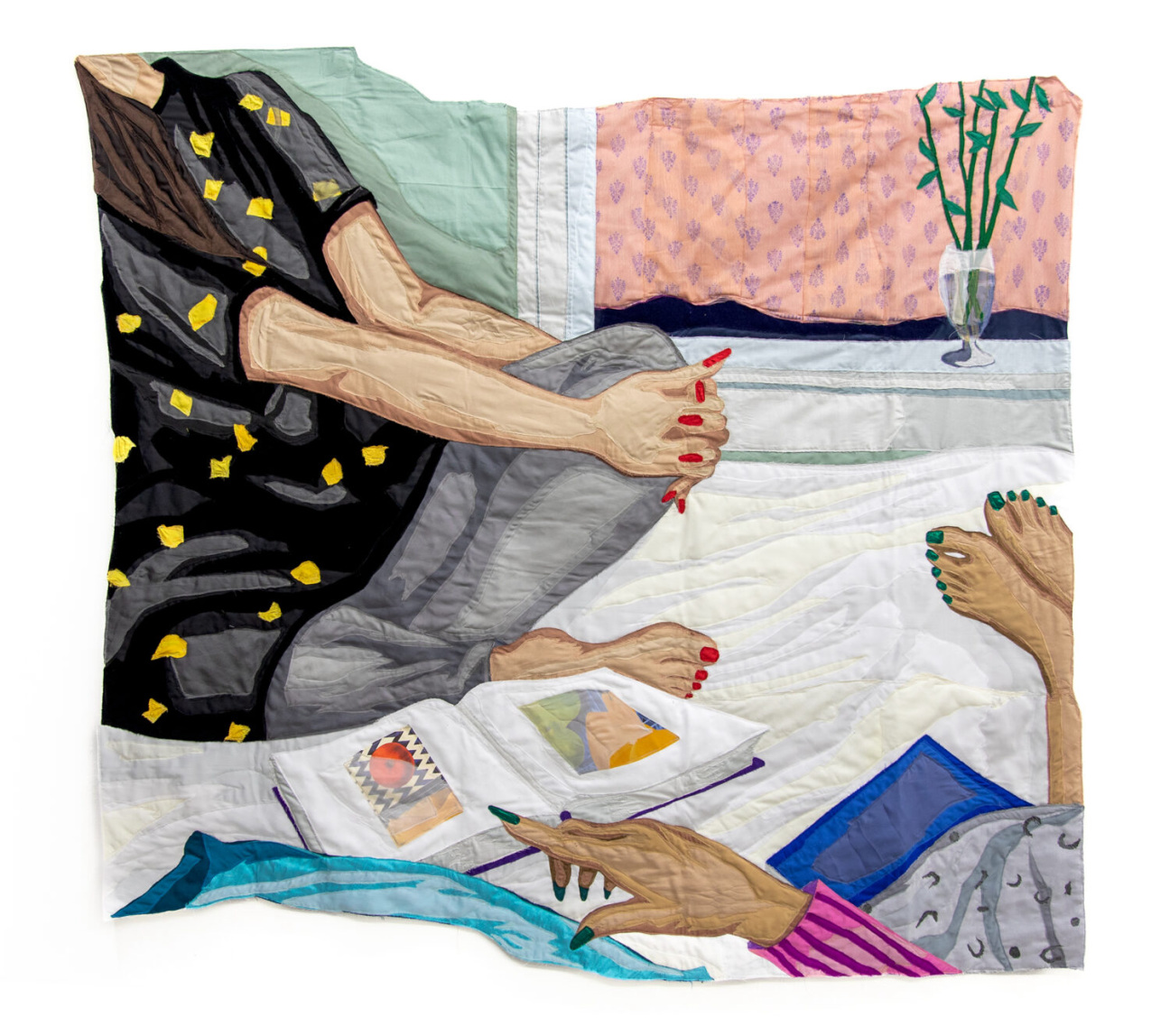 Cooper Cole
Location: Toronto, Canada
Founded: 2011
Founder: Simon Cole
Vibe: Canadian and cool
In Basel: Cooper Cole is on a roll. The Toronto outfit is showing the Afghan-Canadian artist Hangama Amiri, fresh off a show-stopper exhibition at the Aldrich Contemporary Art Museum, in the fair's Statements section. The artist, who utilizes textiles to "reflect on ideas of home, and how everyday objects are imbued with cultural memory," as Cole says, was the right choice for the gallery's Basel debut. Amiri's works "foreground the day-to-day events and contexts of Afghan women—both in Afghanistan and abroad—in the wake of the Taliban's rise to power that has severely limited how women navigate social spaces," explains the dealer. They're also hauntingly beautiful. Despite being America's neighbor to the North, Canada often gets overlooked in the contemporary art conversation. That's why Cooper Cole's arrival in Basel is especially significant. The fair, the dealer says, will offer expanded "reach of the gallery and knowledge of our Canadian artists to new viewers in European markets."
Blank Projects
Location: Cape Town, South Africa
Founded: 2012
Founder: Jonathan Garnham
Vibe: Southern African excellence
In Basel: One of a small handful of galleries to make its debut in the highly competitive main Galleries section, Blank Projects is offering visitors an introduction to its program with works by a highlight reel of artists, including Igshaan Adams, Jared Ginsburg, Donna Kukama, Sabelo Mlangeni, Asemahle Ntlonti, Gregory Olympio, and Kemang Wa Lehulere. Blank Projects is more than just a gallery; Garnham established the platform in 2005 as an informal project space to showcase emerging artists from Southern Africa. Then in 2012, it went fully commercial. Blank Projects has applied to Art Basel before, both to the Main and Statements sections, and they never gave up, because as Garnham says, "We believe it's important to have voices from the Global South as part of the fair's program."
Hua International
Location: Beijing, China, and Berlin, Germany
Founded: 2017
Founder: Hua Xiaochan
Vibe: Global collaborative contemporary
In Basel: "We have never applied before because we were too young," says Hua Xiaochan, whose Hua International has exploded onto the global gallery scene with interdisciplinary shows in Berlin and Beijing. For Basel's Statements section, Hua is zeroing in on the American artist and performer Gordon Hall. "Gordon Hall was among the first artists I visited in a trip to New York I did when I opened my gallery," explains Hua. "He/they, like myself, has a strong influence and interest in dance—we both have a background trained in dance—yet what draws me ever deeper into his practice is his intellectual and quiet way of questioning the world." The presentation of Hall's new sculptures comes with a performance accompaniment. If you're there at the right time, you'll catch a luggage-toting tourist sitting down on a sculpture.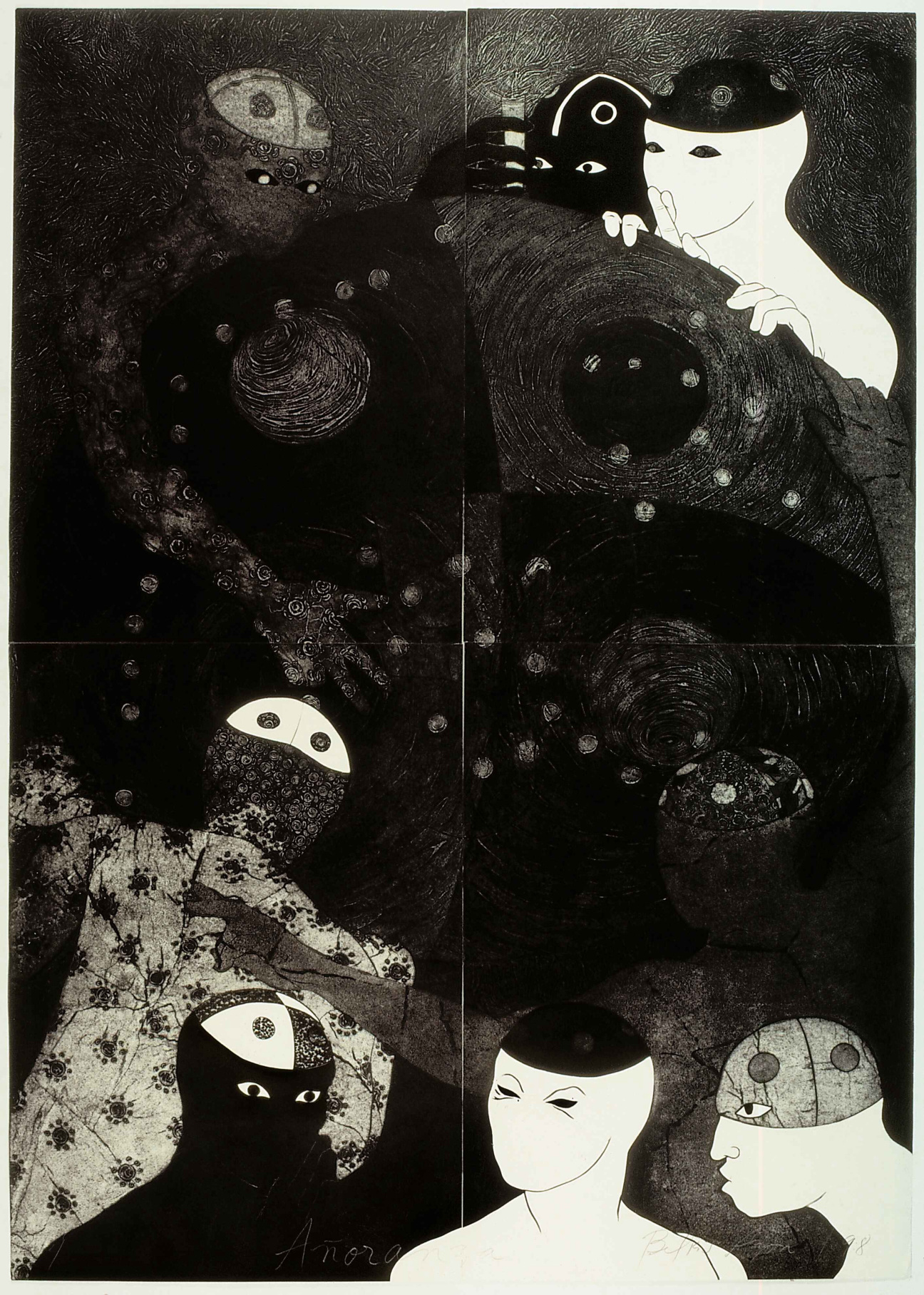 David Castillo Gallery
Location: Miami, Florida
Founded: 2005
Founder: David Castillo
Vibe: Dreamy conceptual
In Basel: Longtime Art Basel Miami Beach participant, David Castillo arrives in Switzerland with distinction. He's the only gallery from Miami to be included in this European affair. And he's bringing Belkis Ayón, the Afro-Cuban print-maker whose uncanny black figures with elongated Cheshire eyes stick in your mind's eye long after you've stepped away. Though she died in 1999, Ayón's work has been visible around European audiences for the better part of the past decade. Cecilia Alemani included Ayón's prints in last year's Venice Biennale, and a few editions of those works will be on offer at the booth. The series, "Mujer," delves deep into Ayón's fascination with Abakuá, a secret Afro-Cuban society open only to men.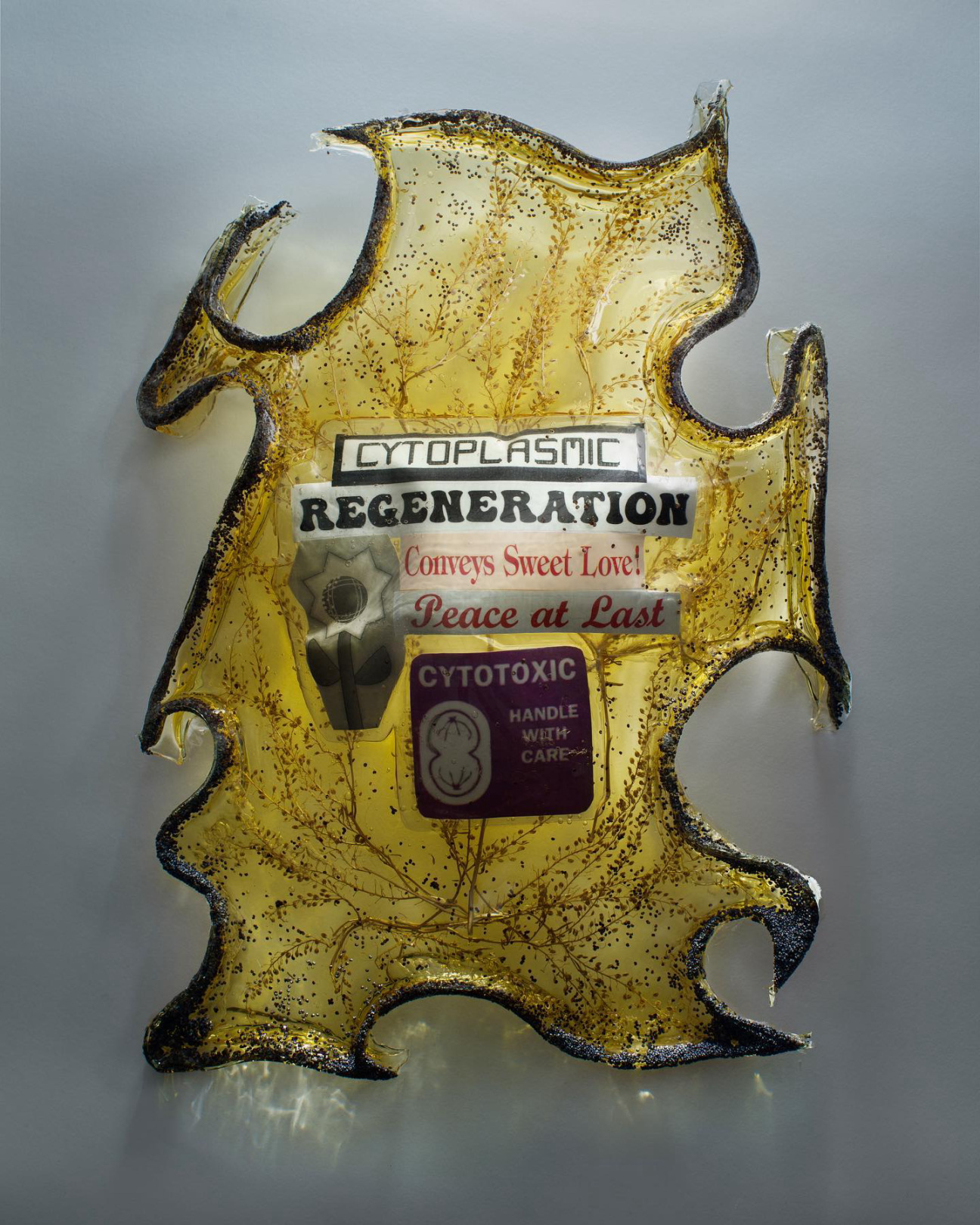 Kendra Jayne Patrick
Location: Bern, Switzerland and New York, New York
Founded: 2021
Founder: Kendra Jayne Patrick
Vibe: Who's up next
In Basel: Kendra Jayne Patrick knows a bit of mystery is good for business. Those who've been lucky enough to catch one of her New York pop-ups are well aware of the cool she brings. And while it might be hard to pin the roving platform down, what keeps eyes on Galerie Kendra Jayne Patrick is its artists, like Qualeasha Wood and Sharona Franklin. The latter is an artist and disability rights activist who will be the subject of Patrick's Statements booth. Franklin's practice is both an exploration and realized expression of her physical disability (the artist uses a wheelchair and other medical aids to live and work). The Basel booth doubles as Patrick's Swiss housewarming: she just opened up her first permanent space in Bern.
Sans Titre
Location: Paris, France
Founded: 2020
Founder: Marie Madec
Vibe: Challenging and chic
In Basel: The Parisian outfit, which spent its first three years as an itinerant platform, settled into its Marais space on rue Michel Le Comte in 2020—and quickly became a gallery to watch. Last year at Art Basel's first Paris+, Sans Titre's presentation of Sequoia Scavullo caused much chatter. For its Basel debut, the gallery will present a single work by the German sculptor Agnes Scherer. Untitled is a giant, painted laptop, "which gives a sense of the holistic installations that are central to Scherer's practice," explains Madec. (The artist currently has a solo show at the Kunstverein Heidelberg.) The gallery is determined to make an impression: "It is our first participation, so we are bringing a rather demanding work."
Martos
Location: New York, NY
Founded: 2007
Founder: Jose Martos
Vibe: Curatorial, creative, and critical
In Basel: Martos, the beloved New York gallery, has teamed up with two Basel veterans—Karma and Thomas Dane—to catapult the career of artist Arthur Simms to the next level. The Jamaican artist, whose assemblages of natural and found materials aim to ignite "alchemy," is part of the Unlimited section of monumental presentations. Simms is showing "Line," a 30-foot dangling sculpture composed of feathers and wire. "My sculptures are an amalgam of ideas, histories lived and studied, memories lost and imagined, and the physical presence of objects that confront the spectator in their space, asking to be recognized," explains Simms.