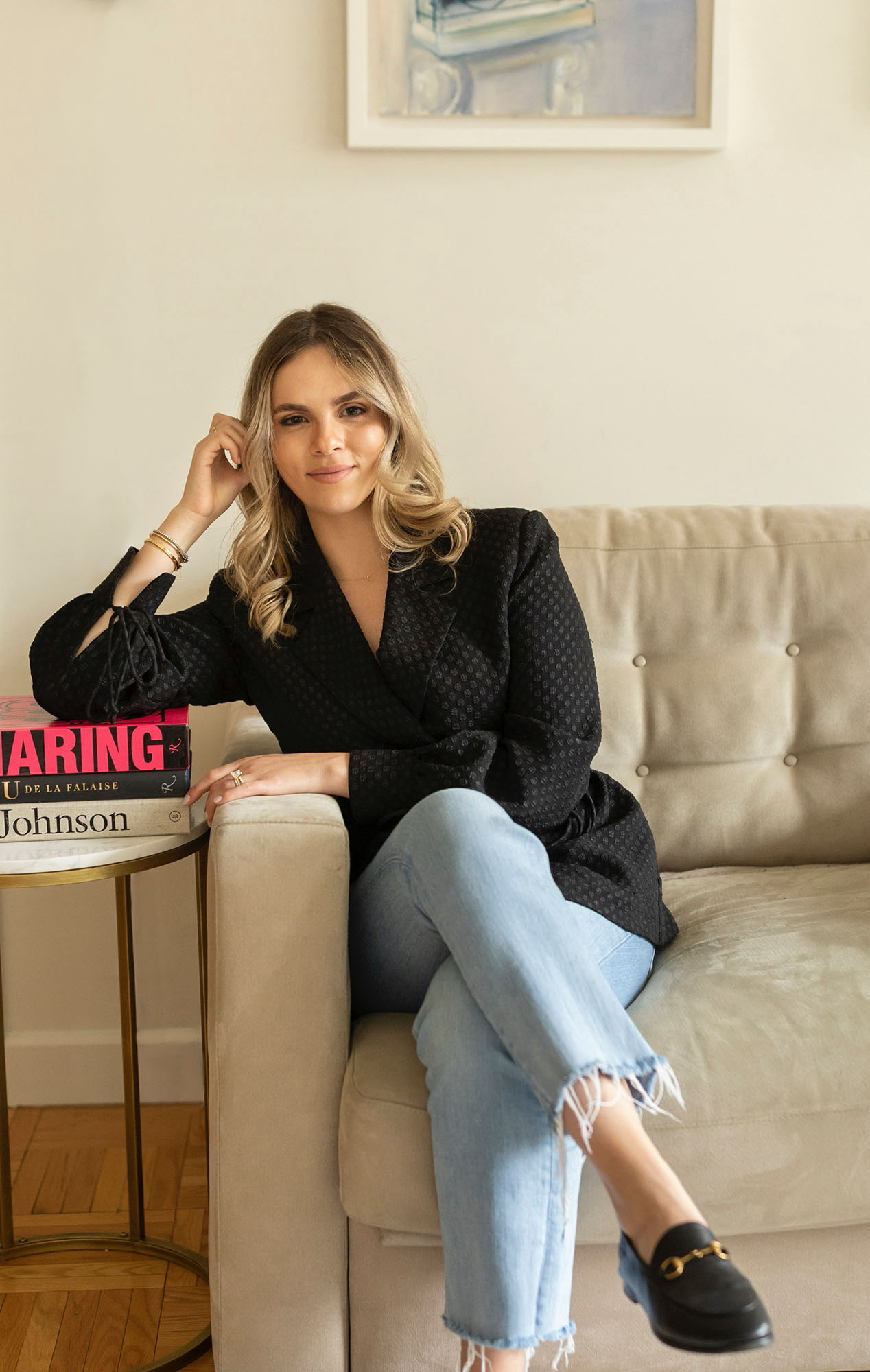 Rachel Cole
Rachel Cole is the principal of her New York-based art advisory firm, where she focuses on the placement of minority creatives who have been historically underrepresented in the public art space, including women, BIPOC, and LGBTQIA+ artists. Last year, she was part of the Forbes 30 Under 30 Class, and is launching her own art-tech startup, Romulus, later this year.
CULTURED: What are you most excited to see this year?
Rachel Cole: During the fair, Kathleen Ryan's work in Karma's booth, Tracey Emin's paintings in White Cube's booth, and María Berrío's drawings in Victoria Miro's booth. In New York City, Fred Eversley's first solo exhibition in New York since 1976, Louise Giovanelli at Grimm Gallery, Kehinde Wiley at Sean Kelly gallery, Yayoi Kusama at David Zwirner gallery, and so much more on view this month.
CULTURED: What outfit gets you through seven events in a day?
Cole: As a typical New Yorker, I am always in an all black suit with some fun sneakers to be comfortable on my feet from day to night. To stay (literally) connected, I always have my Bottega phone rope attached to me.
CULTURED: What are the top spots to land a last-minute reservation for dinner with a client?
Cole: Casa Cipriani, The Odeon, and La Rubia, which just opened at 11 Howard Street.
CULTURED: What trends will you be on the lookout for?
Cole: I love the general movement towards abstraction and artists that make the connection between themselves and motifs from art history; crossing my fingers for as much of that as possible!
CULTURED: How many of your clients shop before the doors even open?
Cole: My OG, New York-based clients: all of them. I speak with galleries months ahead of the fairs in order to have my clients prioritized. Sometimes we see works when they're still in the studio, other times when the PDFs get released, but almost all of the time, purchases are made before the fair doors open. However, for my new clients, there will maybe be a few purchases ahead of time. For most of them, it's the first opportunity to get a sense for what they're interested in, and I actually encourage them not to buy (unless they really fall in love, of course).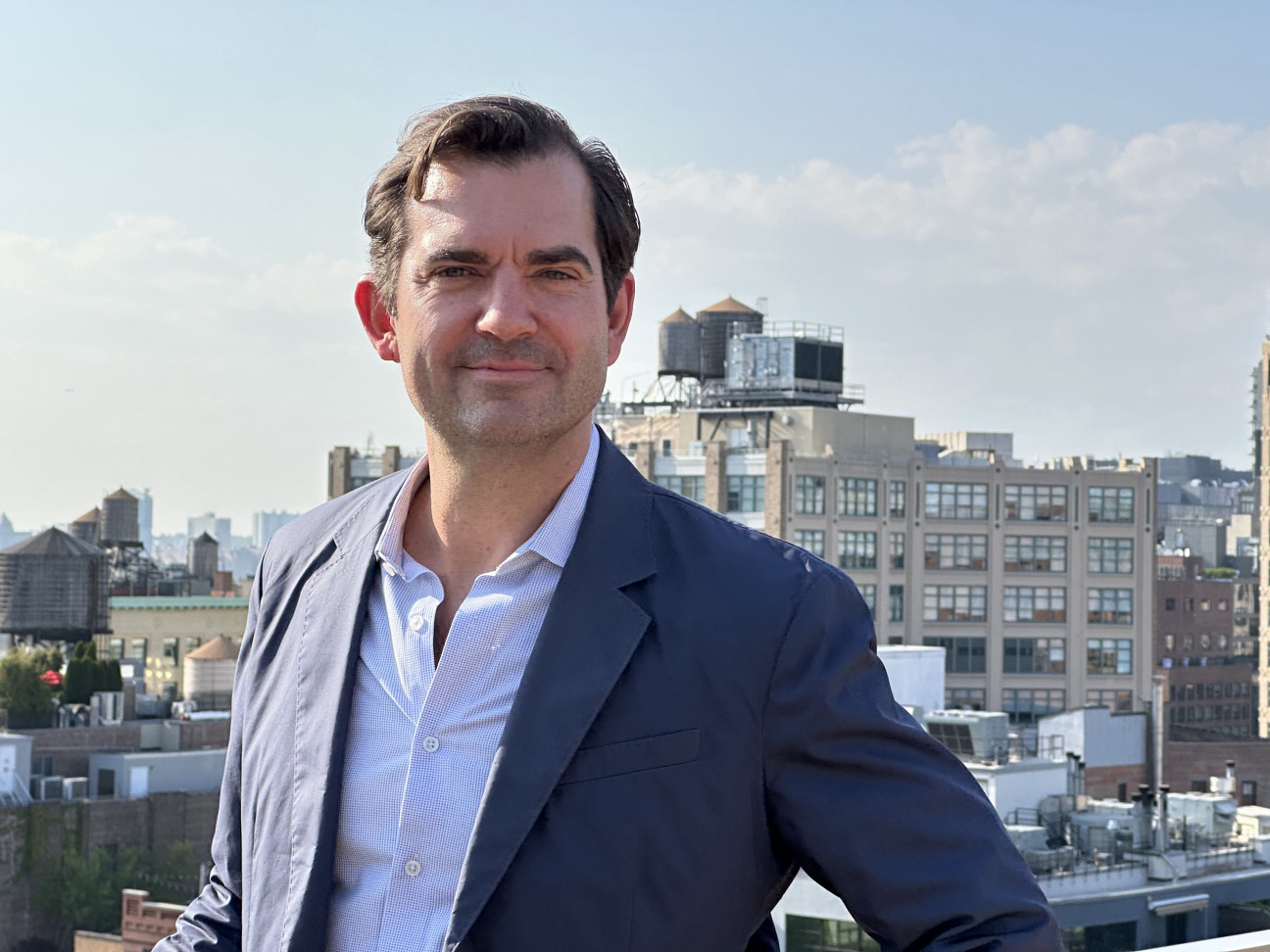 Lowell Pettit
Lowell Pettit is the co-founder and co-director of Pettit Art Partners, a New York-based art advisory that works with collectors throughout the United States and also in Brazil, Canada, Holland, and Hong Kong. He has also lectured on art and business for institutions including New York University, FIT, Christie's Education, the FBI's Art Crime Unit, and Sotheby's Institute of Art, on whose faculty he's served for over 20 years.
CULTURED: How do you prepare your clients for the fair?
Lowell Pettit: Not sure we've figured that one out yet, really. Kidding aside, it's partly an apology in advance for the scrum. And it's a reminder—acquisition or not—of the biggest prize. To navigate great galleries from different cities, countries, and continents all under one roof can be an inspiring adventure. There is always a new gallery program or artist to discover or rediscover, a new friend to make, and a new trip to plan. We should be so lucky.
CULTURED: What are you most excited to see this year?
Pettit: My business partner and I try to keep an open mind, and take nothing for granted. Much as we may have favorite artists and galleries, our success as advisors hinges on being good sleuths too. We follow our eyes, and ears, but mostly our eyes. I am therefore excited to see the latest by Henni Alftan and Math Bass, and solo presentations of Pam Glick and Jackie Whitten, to name a few. I am most excited about the larger challenge—an enthusiasm [that's stayed] consistent from the first fair I attended over two decades ago.
CULTURED: How many of your clients shop before the doors even open?
Pettit: We try to avail ourselves of every opportunity to place the best material and that includes reserves, and on occasion, sight-unseen-purchases too, at least for a handful of our clients. Everyone is different on this score, of course, and we defer.
CULTURED: What art-market trend are you hoping to see less of this year?
Pettit: Figurative art has been a guiding principle within the Western tradition from the start, and one healthy way to engage a dialog between different traditions and generations: formally, conceptually, and art historically. It will forever occupy a critical lane in our discourse. With that, going on five or more years, there is an all-you-can-eat buffet of figure painting today—not necessarily all fresh. Some of it is surprisingly distinguished: Kyle Dunn, Louis Fratino, and Autumn Wallace come to mind, for example. Yet, how many artists can meet a standard set by the likes of Alice Neel and Barkley L. Hendricks, to say nothing of [Diego] Velázquez?
CULTURED: Favorite post-fair watering hole?
Pettit: Especially after the sensory overload of an art fair—visually, socially and arithmetically—the comforts of home are hard to beat. A close second may be the pan con tomate at Little Spain nearby Frieze New York. It's the perfect bite of simple, unlabored ingredients: sweet, smoke, and spice in balance at the hands of chef, entrepreneur, and philanthropist José Andrés. Good food, and an even better mission.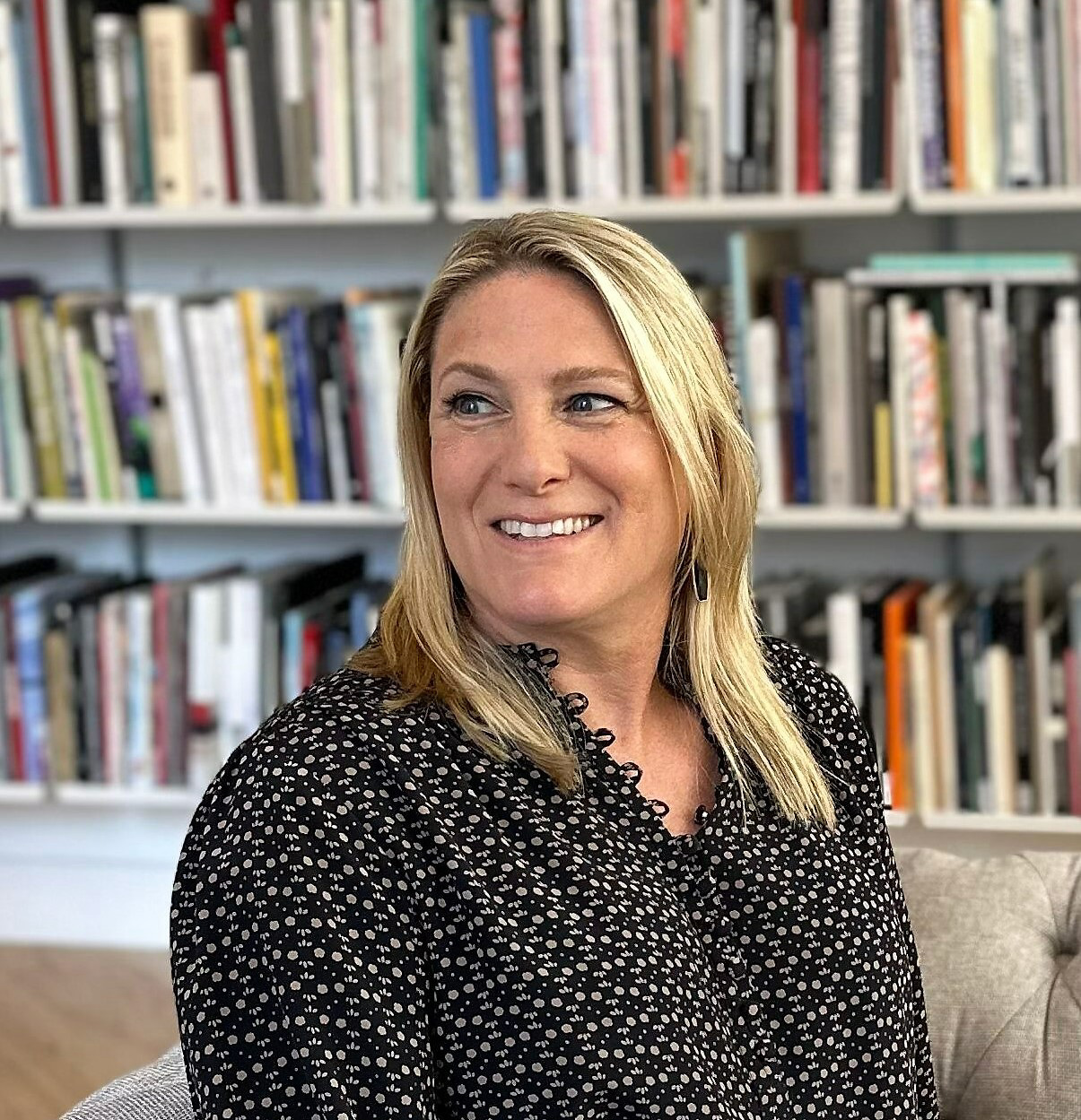 Candace Worth
Candace Worth founded her eponymous art advisory in 2001 to bridge the gap between new art collectors and the art-world establishment. After more than two decades in the field, she knows how to tackle an art fair. Her key advice: go back after opening day and don't forget to carry snacks.
CULTURED: Over the years, what's the strategy you've developed for tackling an art fair?
Candace Worth: Keep an open mind! After any initial, pressing business is addressed, there is so much to see at an art fair. I always discover new artists and galleries, no matter what level fair it is. Returning after opening day is a must for educating clients, enabling focused conversations with dealers, and planting seeds for future acquisitions. Anyone who walks through a fair and says they didn't like anything is not looking.
CULTURED: What are you most excited to see this year?
Worth: Gagosian is doing a Nan Goldin presentation and I am really looking forward to that. I try to focus on the international galleries at Frieze since I don't get to spend as much time with those colleagues throughout the year. And I love the Focus section showcasing well-curated solo presentations of lesser-known artists at emerging galleries.
CULTURED: Do you have a go-to art-fair uniform?
Worth: An easy bag that is not too heavy, and low, comfortable shoes! Loose dresses for Miami, Los Angeles, and Basel, usually dark jeans and blouses for New York, London, and Paris. Not viewable: a back-up phone battery and a bag of almonds.
CULTURED: Top spots to land a last-minute reservation for dinner with a client?
Worth: It seems impossible to get in anywhere new in New York these days, so I tend to stick to spots where I know the maître d or the owner… Union Square Café, ABC Cocina, and Lure are all on the list. I am also loving the new Lobby Bar in the Chelsea Hotel.
CULTURED: Have your clients been more willing to attend Frieze New York since it left Randall's Island?
Worth: Clients loved Randall's Island for the adventure (and the food), but it was a long haul. The Shed is really well-located, so I find most clients appreciate this location, and can easily see gallery shows in West Chelsea or have a great meal nearby after the fair.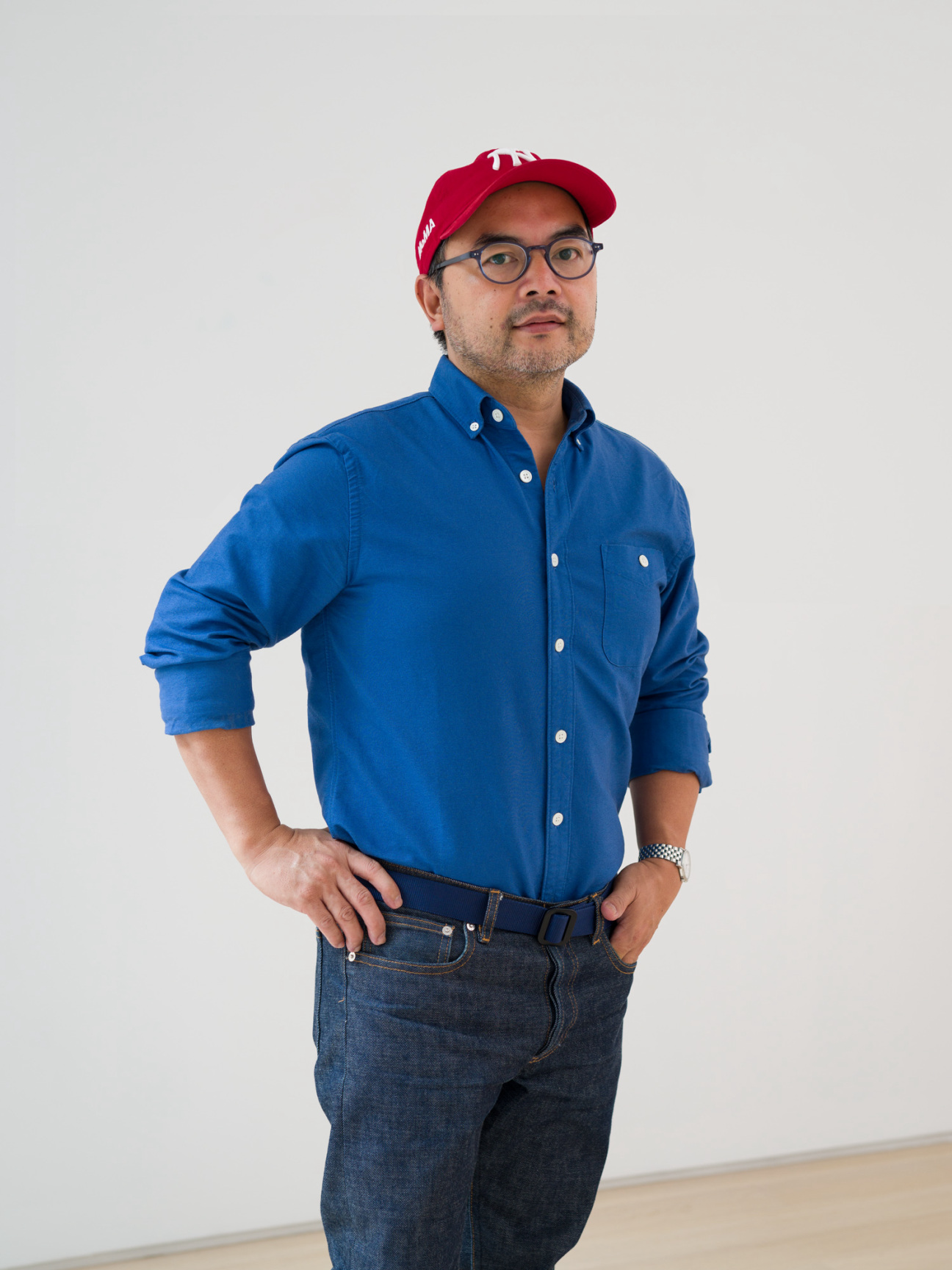 Augusto Arbizo
It's safe to say Augusto Arbizo, who joined Allan Schwartzman's New York based advisory firm Schwartzman& in 2021, sees more art than anyone you know. Before taking on the role of art advisor, he was director of the Lower East Side gallery 11R, Eleven Rivington—which means he understands the fair landscape from both the dealer and the client sides.
CULTURED: What are you most excited to see at the fair this year?
Augusto Arbizo: At last year's fair, Filipino-American artist Pacita Abad was a real discovery, and this year I am excited to see the solo presentation of Carlos Villa at Silverlens Galleries, which is exhibiting at Frieze New York for the first time. Villa was active in San Francisco starting in the 1970s and explored his Filipino and Asian American heritage through his multi-disciplinary and visionary work as an artist, influential teacher, and community activist; keep an eye out for one of Villa's magical feather coats from 1979 as well as a rare "slinky" painting. I'm also very much looking forward to Min Ha Park's abstractions at Whistle Gallery from Seoul; and British artist Emma Prempeh's evocative paintings at Tiwani Contemporary, a gallery with spaces in London and Lagos.
CULTURED: What's the best place to get caffeinated before the fair kicks off?
Arbizo: I like Café Grumpy (I wonder why), which has multiple locations in the city—their strong cold brew and pour over will definitely keep you going on preview day. For the rest of the week, I love the Corner Bar at the downtown hotel Nine Orchard, which has a terrific, simple breakfast, coffee, and proper tea—it's a great place for catching up with out-of-town dealers. The hotel's Swan Room is one the most beautiful in the city for a post-fair cocktail.
CULTURED: What's the biggest mistake one can make when navigating an art fair?
Arbizo: Most everyone has looked at countless PDFs by the fair's opening, so it should not be all about business during the preview day. Yes, there is a lot to see and do—but take the time to greet and say hello to and acknowledge work colleagues. I'm always excited to reconnect with friends who've all put in a lot of effort to try and put on a good show. And if you have works on hold or reserve with a gallery, resolve the status after seeing the work ASAP!
CULTURED: What are the must-see exhibitions for people visiting from out of town?
Arbizo: Do not miss Josh Kline's mid-career survey at the Whitney Museum, which is curated by Christopher Lew. All you've heard about this show is true—prescient, pertinent, and very moving. Daniel Lind-Ramos at PS1, curated by Kate Fowle and Ruba Katrib, is fantastic. A smaller institutional show is Bispo do Rosario at Americas Society, the first ever exhibition by this Afro-Brazilian in the U.S. As for commercial galleries, there are too many to list, but go and see the following (I recommend using the See Saw app): two separate shows devoted to Bob Thompson, at 52 Walker and Michael Rosenfeld; Richard Avedon 100 at Gagosian; Takako Yamaguchi at Ortuzar Projects; Eunnam Hong at Lubov; and Robert Rauschenberg and Maria Merz at Gladstone's Chelsea and uptown locations, respectively. And if you have extra time, check out the newly opened extension of the Museum of Natural History, designed by Studio Gang.
CULTURED: What art-market trend are you hoping to see less of this year?
Arbizo: A gallery trend is the novella length art fair preview that goes on forever, often over 50 and sometimes exceeding 100 pages. A thumbnail checklist is much appreciated!