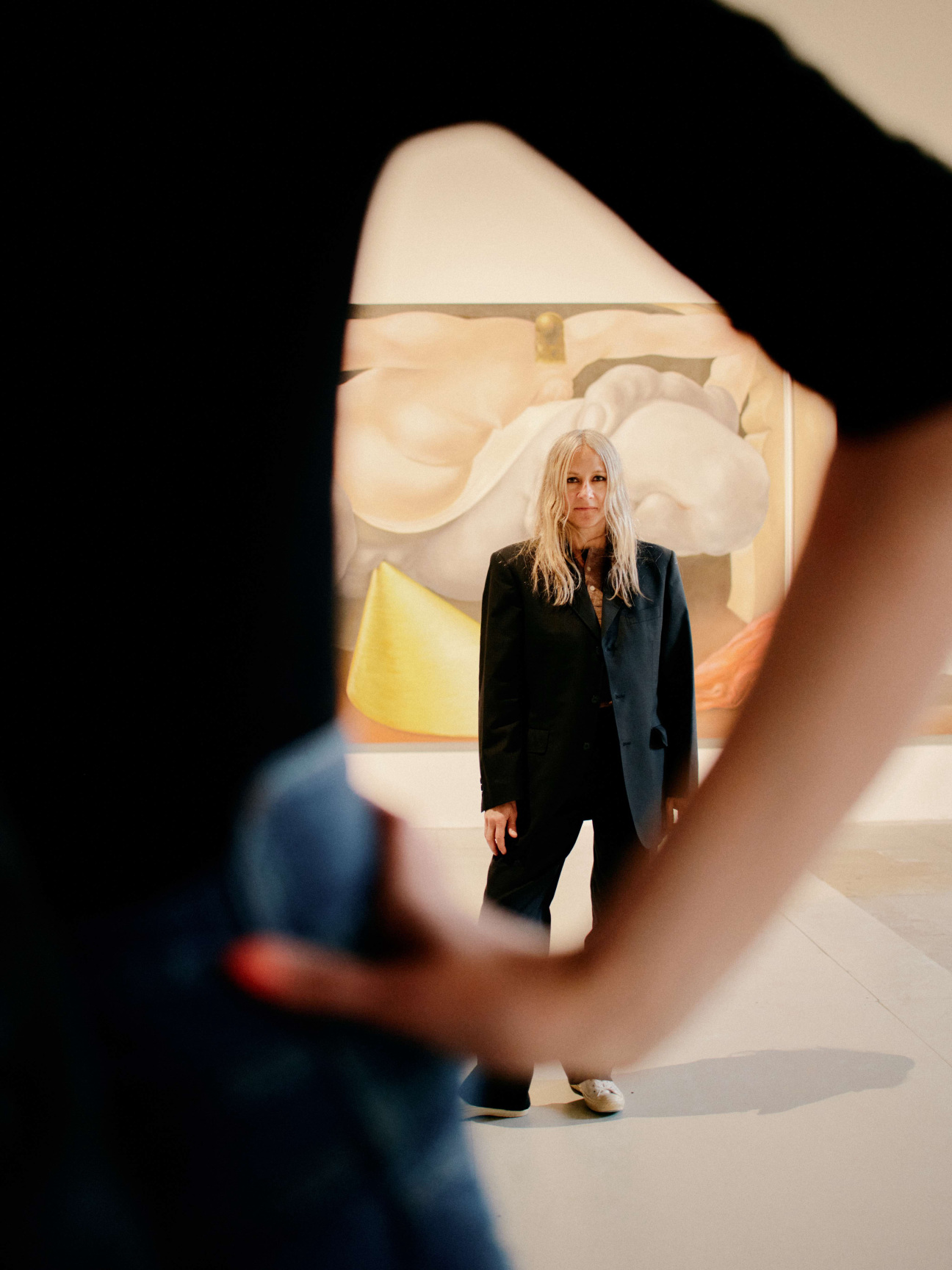 Louise Bonnet in the Arsenale
It's all self-care and holistic wellness until someone pees or vomits—and then all that rhetoric around loving oneself inside out is replaced with cold hard shame. This dynamic of hiding and revealing is something artist Louise Bonnet was mediating on when she decided to create a gigantic triptych dedicated to all our bodily outputs, from blood and plasma to breast milk. Somehow, she manages to make them all look like windows into the sublime, including her central figure's golden stream, depicted as a spotlight. Influenced by old Italian masterpieces featuring cherubs peeing on saints and heroes, Bonnet was interested in how different parts of history viewed urine as a symbol of elation and fertility rather than vulgarity.
"It was important to me that she wasn't ashamed," Bonnet says referring to her main character—a kind of feminine minotaur crouched into a squat. "She's not diminished by her output but empowered by it." Painting operates much the same way–a dance between what is shown and what is hidden by the author. Bonnet paints in private so her minotaurs can pee in public. "My paintings can do things I cannot," Bonnet says with a shy smile.
Raphaela Vogel in the Arsenale
Not far from Bonnet's painted excretions, Raphaela Vogel also toys with human anatomy with cinematic proportions. To greet the throngs of expectant viewers flowing through the halls of the Arsenale, the Berlin-based artist responded with her own absurdist procession: a tower of sperm-colored giraffes chained together with gold to a larger-than-life medical model of a penis on wheels pocked by disease. The sculpture is a continuation of Vogel's recent body of work looking at feminine bodily functions and the way they contrast and overlap with artistic production. "If you paint a penis it is always a phallus, right?" Vogel rhetorically asks while explaining why she opted for gory detail of her ready-made model part over something she could fabricate herself. "It was important to me that the penis was seen as a functional organ here, not a symbol."
The accuracy of the model adds a reality to the tableaux that allows Vogel to drag the audience further into her abstract line of thought as she questions how we think about desire and attraction and where those things meet up with the mortal nature of our physical, functional selves.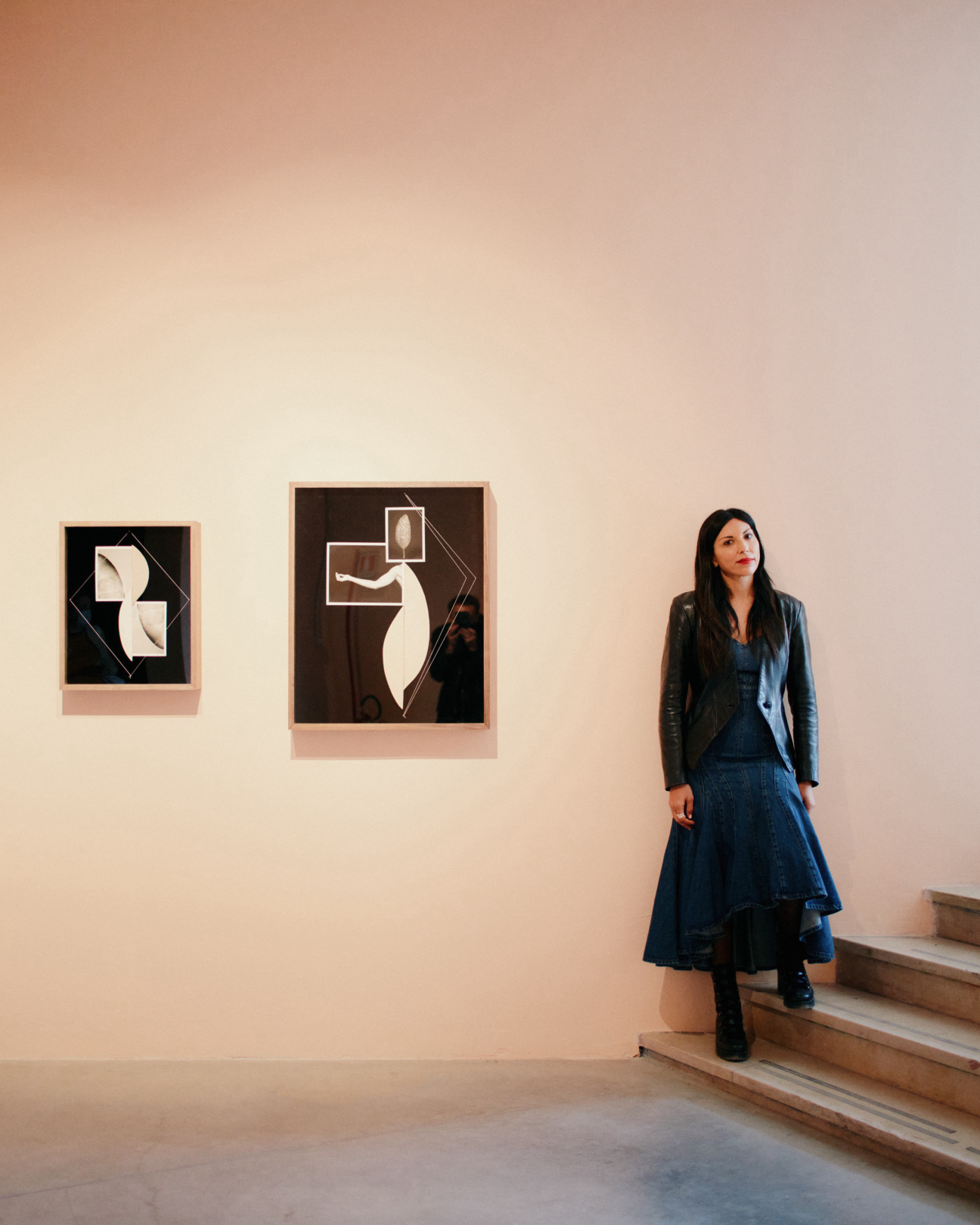 Sheree Hovsepian in the Giardini
The Venice Biennale's epic proportions tend to lure artists into blowing up their own scale of choice to meet the show's expectations but Sheree Hovsepian stuck to her guns, making her contributions to the show some of the most intimate viewing available in the Giardini's main pavilion. "Sometimes asking a viewer to come close is actually asking them to come with you. You are demanding more but through that process you become more connected," Hovsepian explains, after dropping a hint that one can find her visage floating within one the multimedia collages she is presenting. It's hidden in the reflection of a spoon. These anecdotal references to the body, sometimes literal and sometimes more abstract, accumulate within Hovsepian collages—building towards a larger more inclusive body that can reflect back on all its disparate parts. "I often refer to my practice as a kind of exquisite corpse process," the artist explains. "Using all these materials, the ceramic, the string, the wood—I'm putting together limbs and making the body whole again."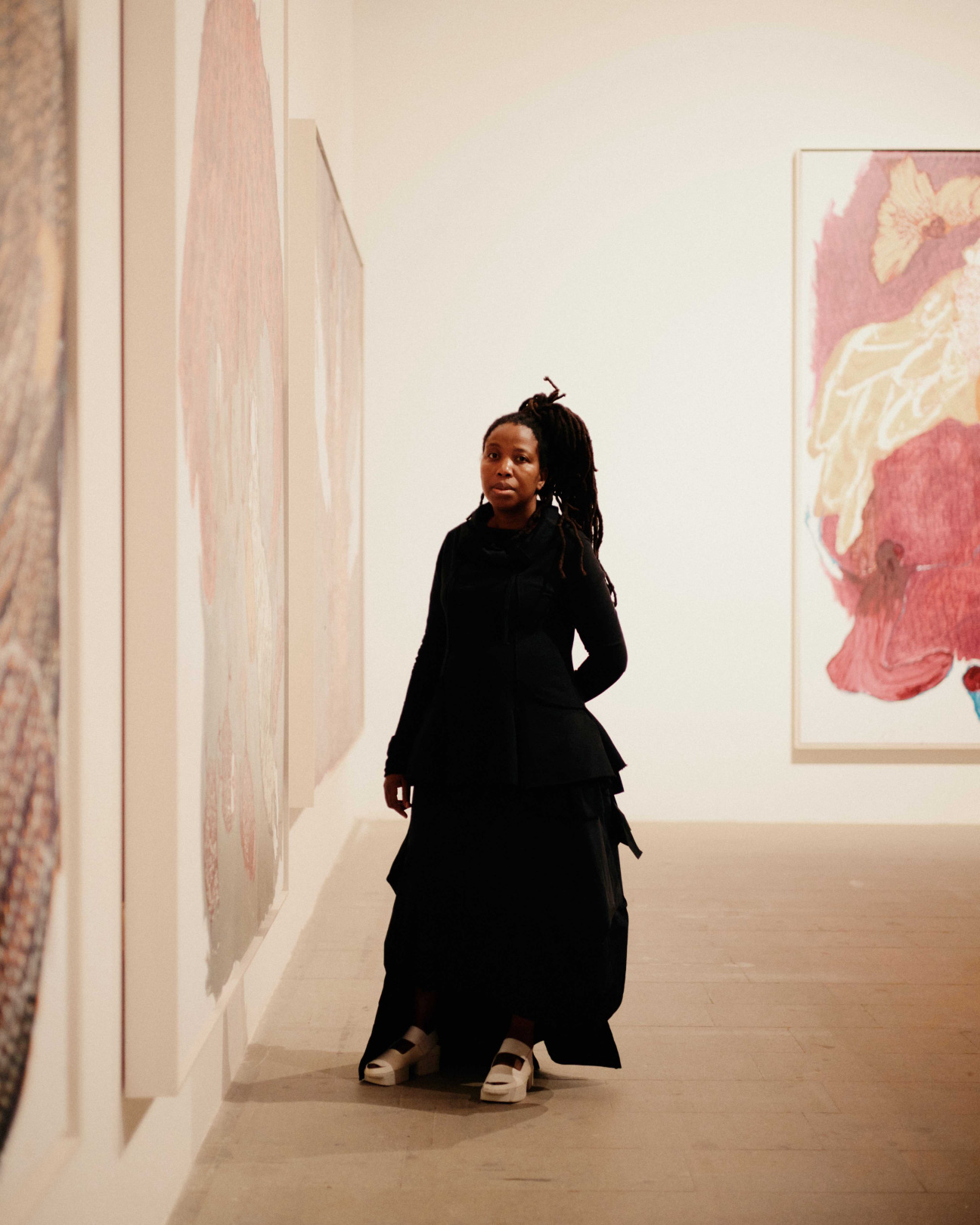 Portia Zvavahera in the Arsenal
Portia Zvavahera's paintings tend to swallow you up if you stand too close, pulling you into their logic like a vortex to another dimension. The strength of their gravitational pull perhaps speaks to their origin: Zvavahera's dreams and directness of the translation onto the canvas. Built up from the simple language of flicks, strokes, squiggles, sprays and curlicues, the paintings that stud the second room of the Arsenale are prime examples of this transportive quality her work tends to bear. In the past, her compositions have been compared to Gustav Klimt for their swirling shapes that ease the narrative in and out of figuration but unlike Klimt there is a sense that control is discarded in favor of freedom's slipperiness.
Zvavahera's paintings don't have to meet the edge of the canvas—they can float in the pool of its middle or hug a side. The painting is still a framing device but it feels like the dreams are the real pull: hiding in the stretcher bars, whispering in your ear. Unlike those Laura Owen paintings with speakers actually embedded in them, these ones talk all on their own.