With 282 exhibitors from 38 territories and countries, this year's Art Basel Miami Beach offering is not only the largest in the organization's two-decade history—it's also the most far-reaching to date. According to the fair's outgoing Global Director Marc Spiegler, the pandemic was a major catalyst for this shift, posing "a real question about equity and inclusion in the art world," and leading to the ABMB's commitment to including more Black-owned galleries and dealers from the Asian and African continents in 2022. Of course, the art world is a global ecosystem vulnerable to market cycles—but at the same time, artists remain the spokespeople of our moment, confronting the sociopolitical imperatives of the day regardless of their commercial resonance.
While ABMB's 2022 program signaled a newly redoubled commitment to supporting those voices, the proof, in the words of the newly-inducted Art Basel CEO Noah Horowitz, is ultimately in the pudding. For many art lovers—even the VIP ticket holders flooding the Miami Beach Convention Center during the fair's preview hours on Tuesday—the price opacity can make the event feel inaccessible after a few pandemic years of frank online purchasing activity. But that doesn't mean that collectors slowed down. Indeed, this year's most impressive sales, as we've come to learn, offer insight into the rising and relevant artists of the moment as we look towards the new year ahead.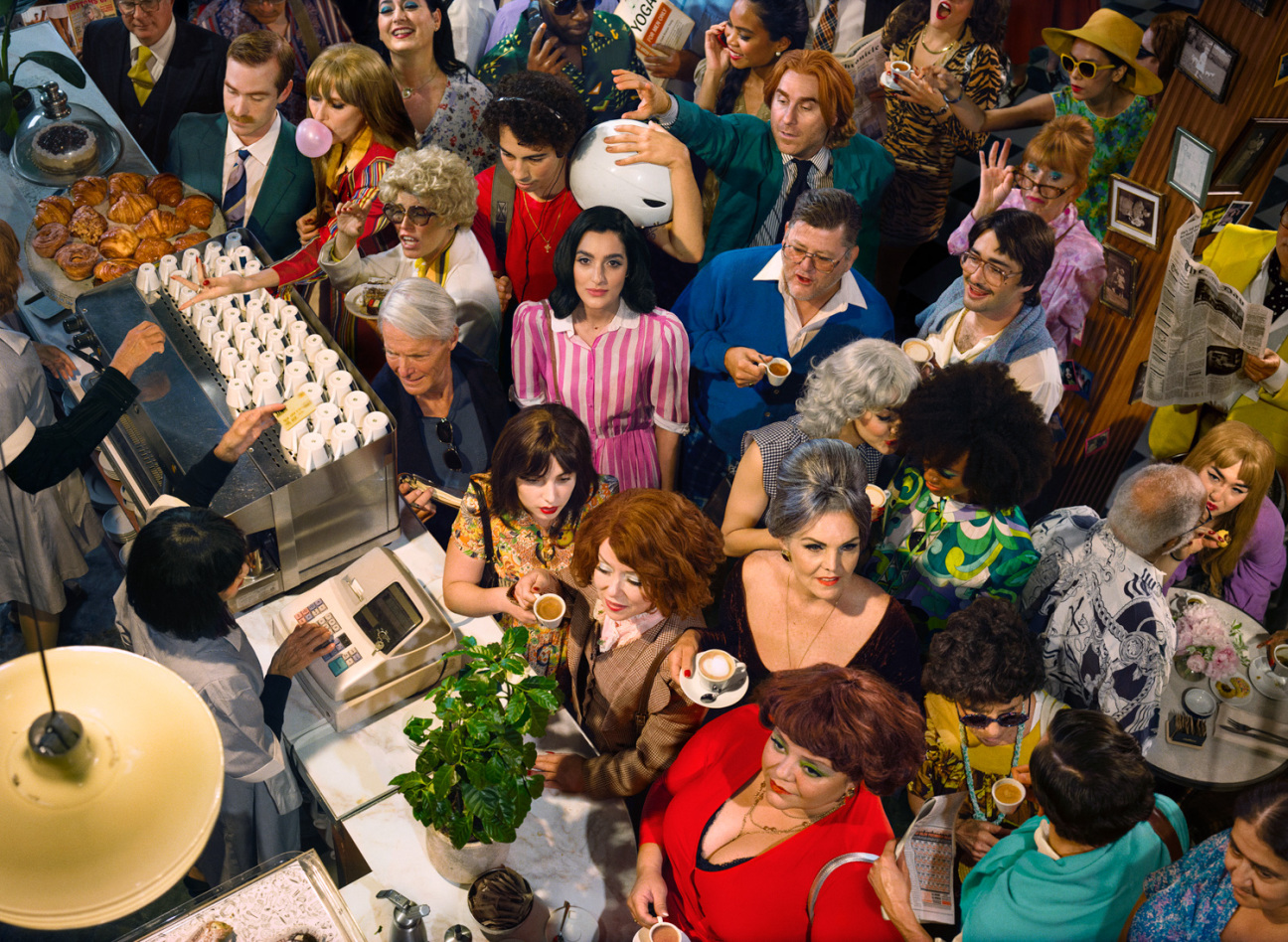 Alex Prager
Coffee Bar, 2022
Lehmann Maupin
Lehmann Maupin sold out all six editions of Alex Prager's Coffee Bar, 2022 for a whopping total of $420,000. The work is part of the Los Angeles-based phenom's new series, "Part Two: Run," which is now on view in a solo exhibition at the gallery's Palm Beach space. The artist—who is preparing for a show of sculpture, photography, and film at Lehmann Maupin New York space this January—is celebrated for her meticulously-staged scenes that play on cinematic tropes and hyper-stylized existential anxieties.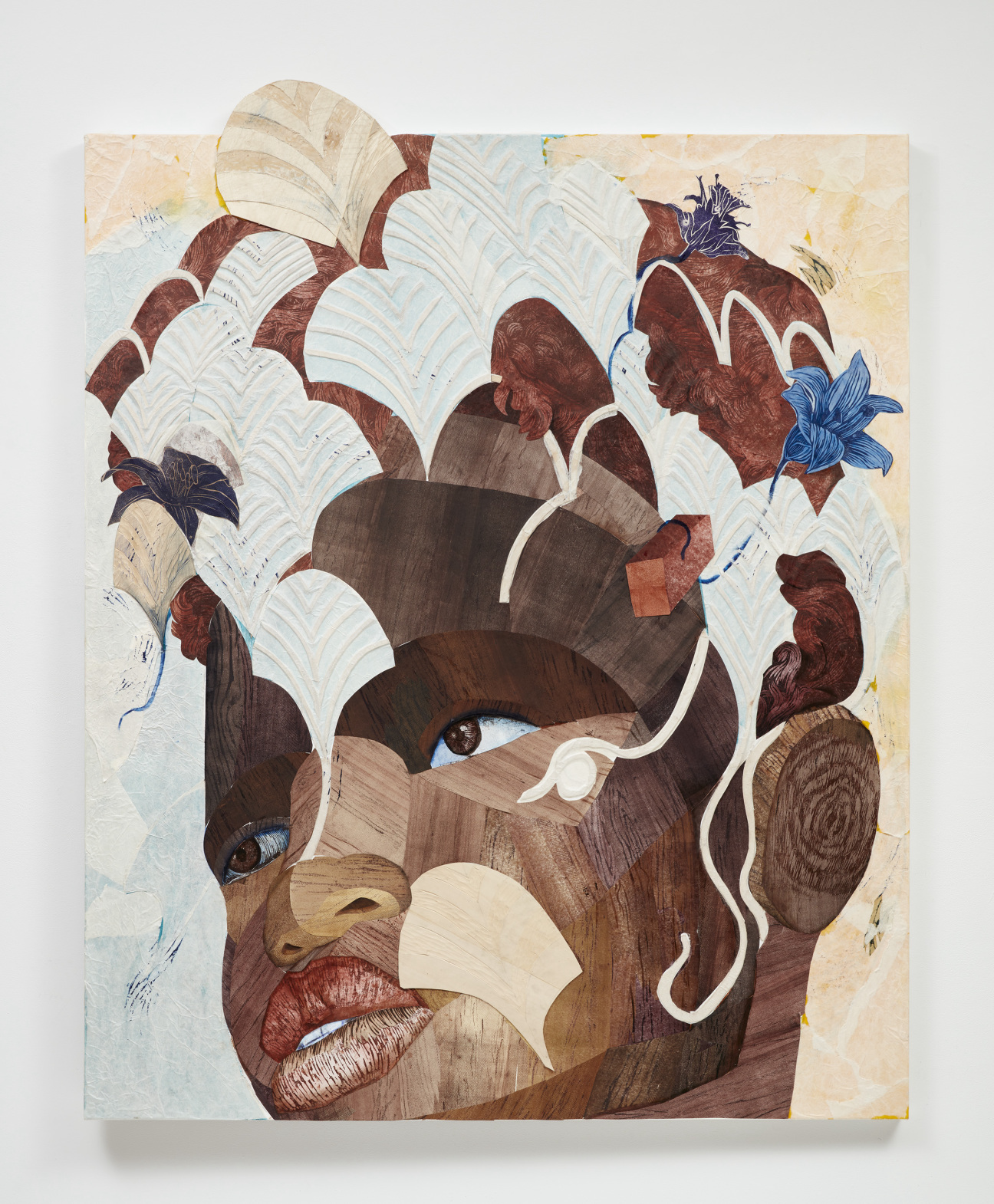 Yashua Klos
The Flowers Found Her (Once She Stood Still), 2022
Sikkema Jenkins
As Yashua Klos's solo exhibition closes this weekend at Sikkema Jenkins New York, one of his large-scale wood, spray paint, acrylic, and colored pencil works anchored the gallery's booth in Miami. Though still a relative newcomer to the blue chip art world, the artist's The Flowers Found Her (Once She Stood Still), 2022, sold this week for $60,000. Through a unique twist on traditional woodblock printing, Klos's practice blends collaging and carving to arresting effect. On the cusp of stardom, he is a name to follow at future fairs.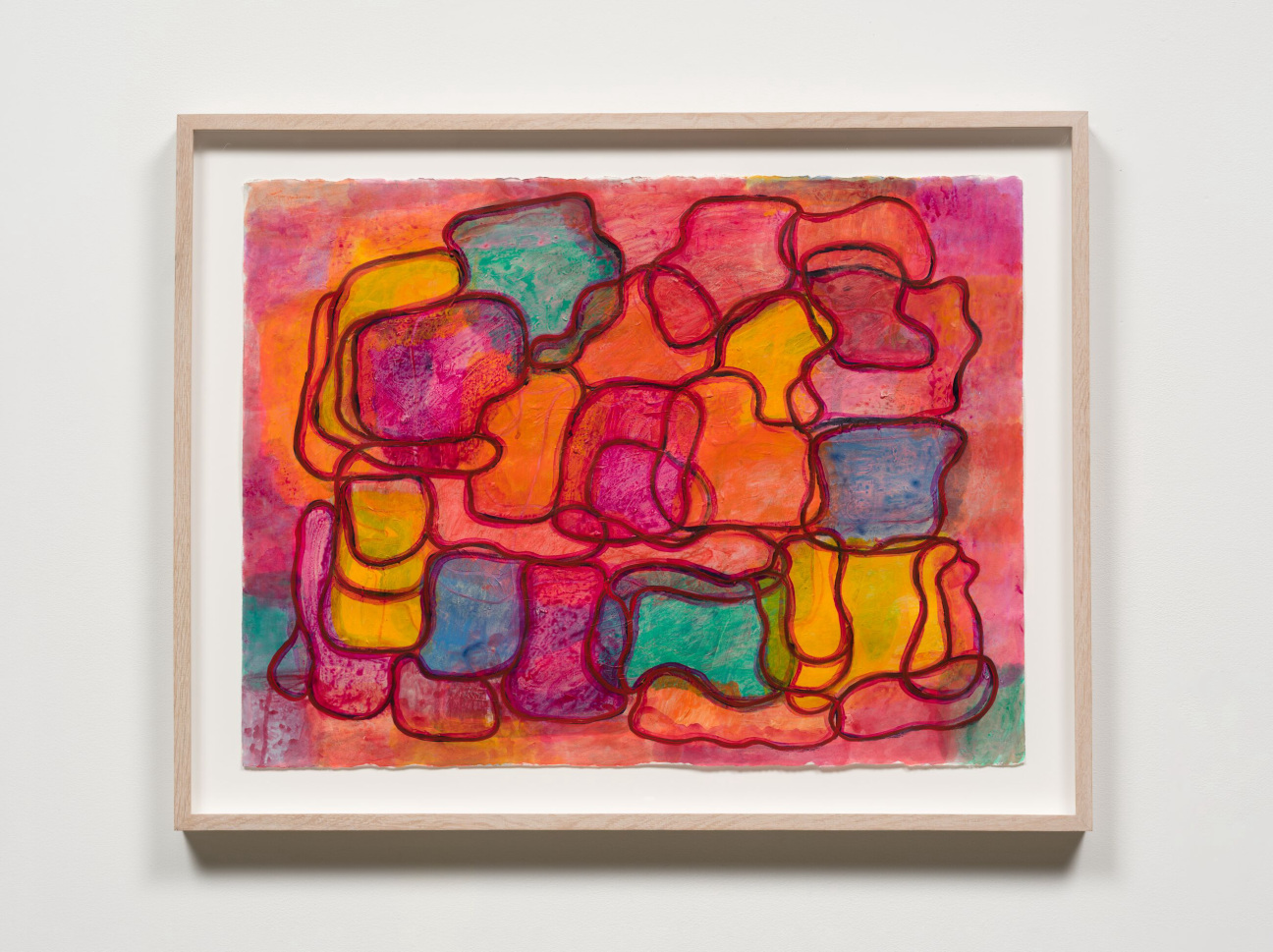 Phyllida Barlow
untitled: reef; 2021
Hauser & Wirth
Known for vivid installations constructed from inexpensive, everyday materials like fabric, plywood, cardboard and cement, untitled: reef, 2021 by Phyllida Barlow sold for $25,000 on the fair's opening day. An acrylic work on paper, its title alludes to the immersive painted sculptures that the artist debuted in 2017 at the Venice Biennale's U.K. pavilion, as well as her current solo show at the Sprengel museum in Hanover. Over a 50-year career, the great-granddaughter of Charles Darwin is rarely seen at domestic scale—her huge assemblage series "dock" at the Tate Britain in 2014 wowed critics, who called it "tremendously theatrical" and "slapstick." Barlow, as ever, is one for buyers's radars.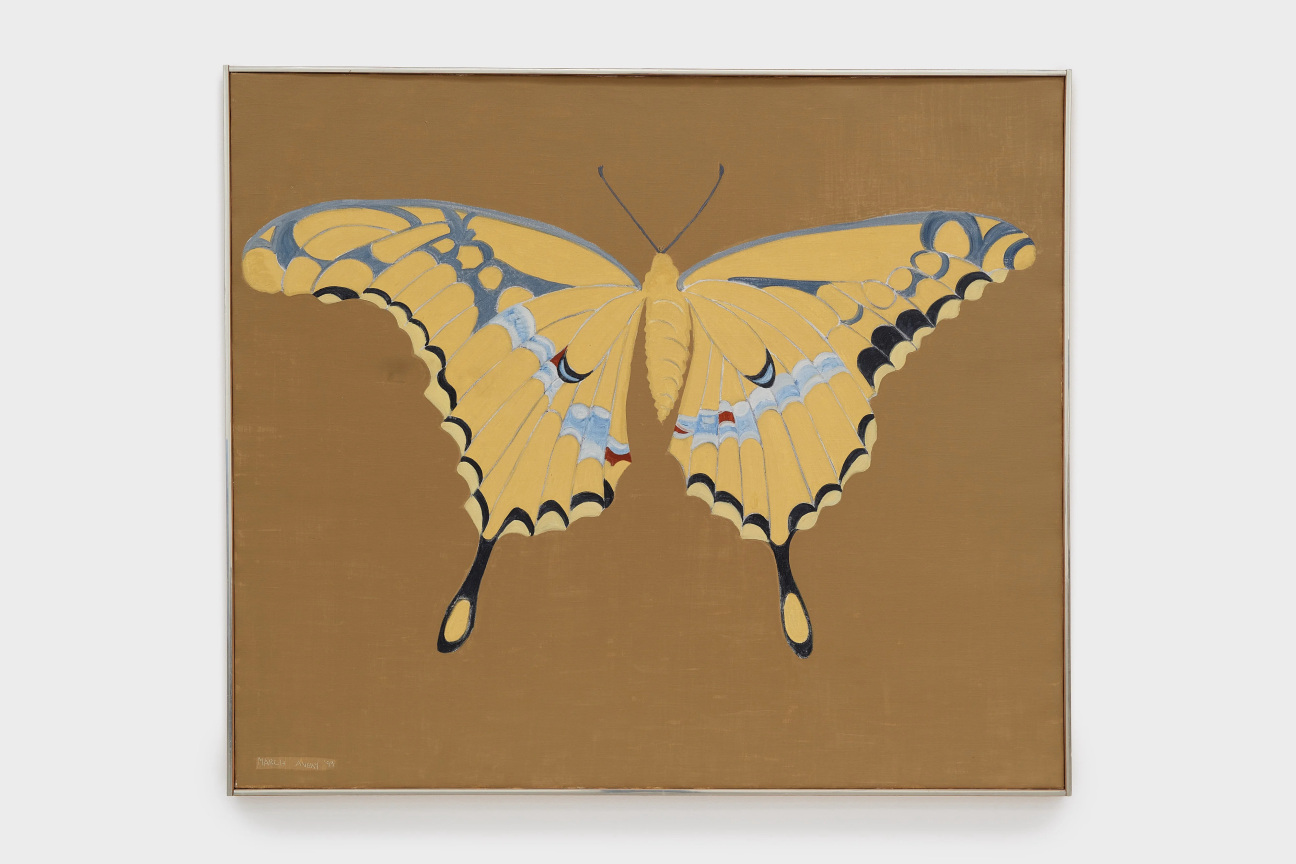 March Avery
Psyche's Wings, 1999
Larkin Erdmann
Hot on the heels of the artist's five-decade-spanning exhibition "Who We Are" at the gallery's Zurich space, March Avery's solo ABMB booth was sold out by mid-afternoon this past Tuesday. Among the treasures acquired was the splendid oil on canvas work Psyche's Wings, 1999 for $75,000. Guided by her father, Connecticut 20th century master Milton Avery, the artist possesses a singular vision of intimate domestic scenes, symbols (such as the butterfly pictured above), and still lifes that hearken to the most elemental properties of color and composition.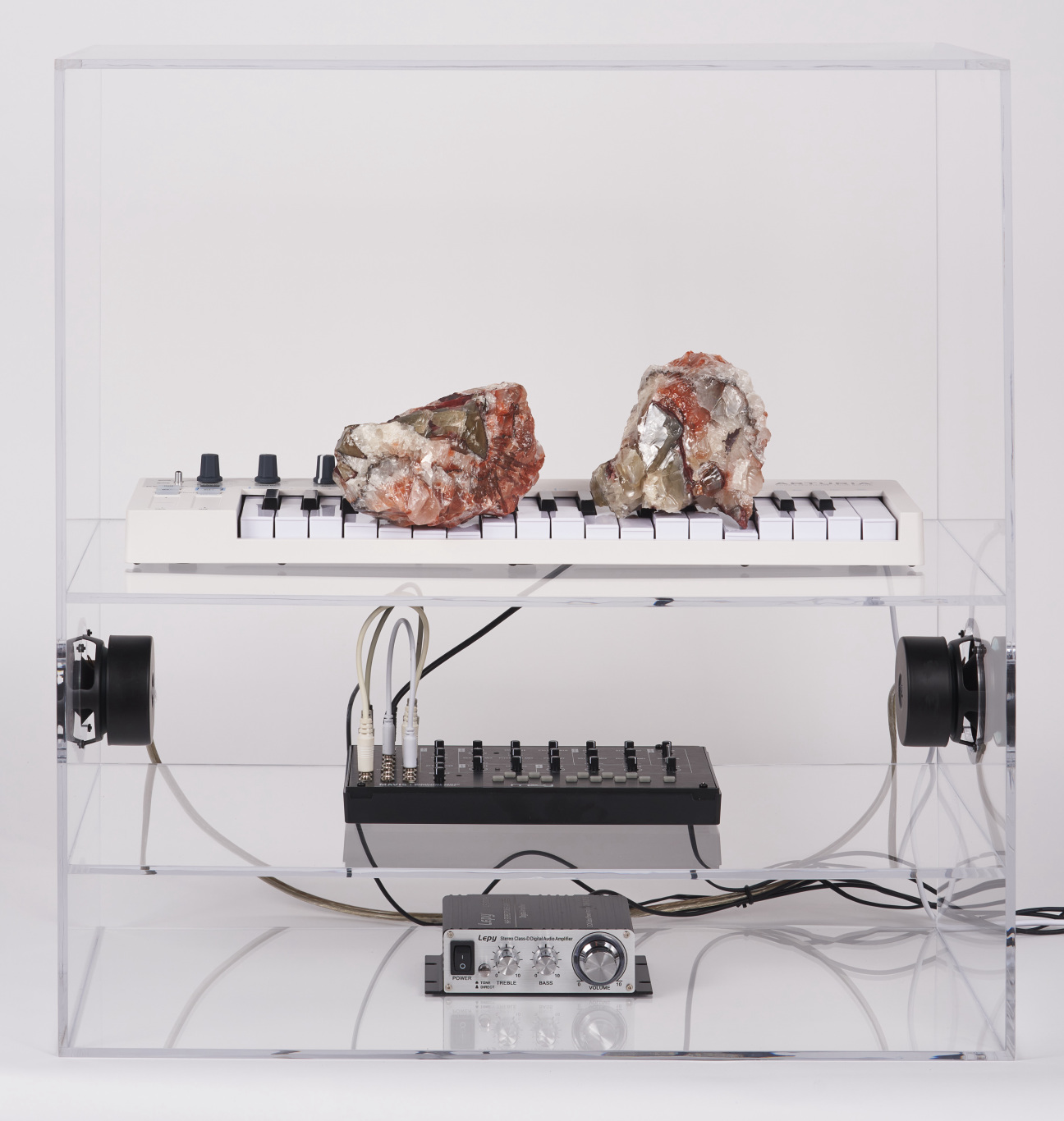 Nikita Gale
GRAVITY SOLO I (HYPERPERFORMANCE), 2022
Reyes Finn
The electrifying Nikita Gale debuted nine new works this Tuesday in Miami, all of which explore themes of Black power through music and performance (and recall the artist's brilliantly sprawling sonic sculpture of XLR cables, copper tape, and guitar strings that caused a stir at "Made in L.A. 2018"). A noted talent to watch this season, according to the art advisor Molly Epstein, Gale was featured by Reyes Finn in the fair's Positions sector—dedicated to incisive emerging voices, and the area where buyers often discover the most ambitious booths. There, Gale's GRAVITY SOLO I (HYPERPERFORMANCE), 2022 sold for $28,000. In the work, a pair of red calcite crystals "play" a keyboard, solidifying Gale's status as an artist who reveals the mechanics and aesthetics of a futuristic sonic universe like no other.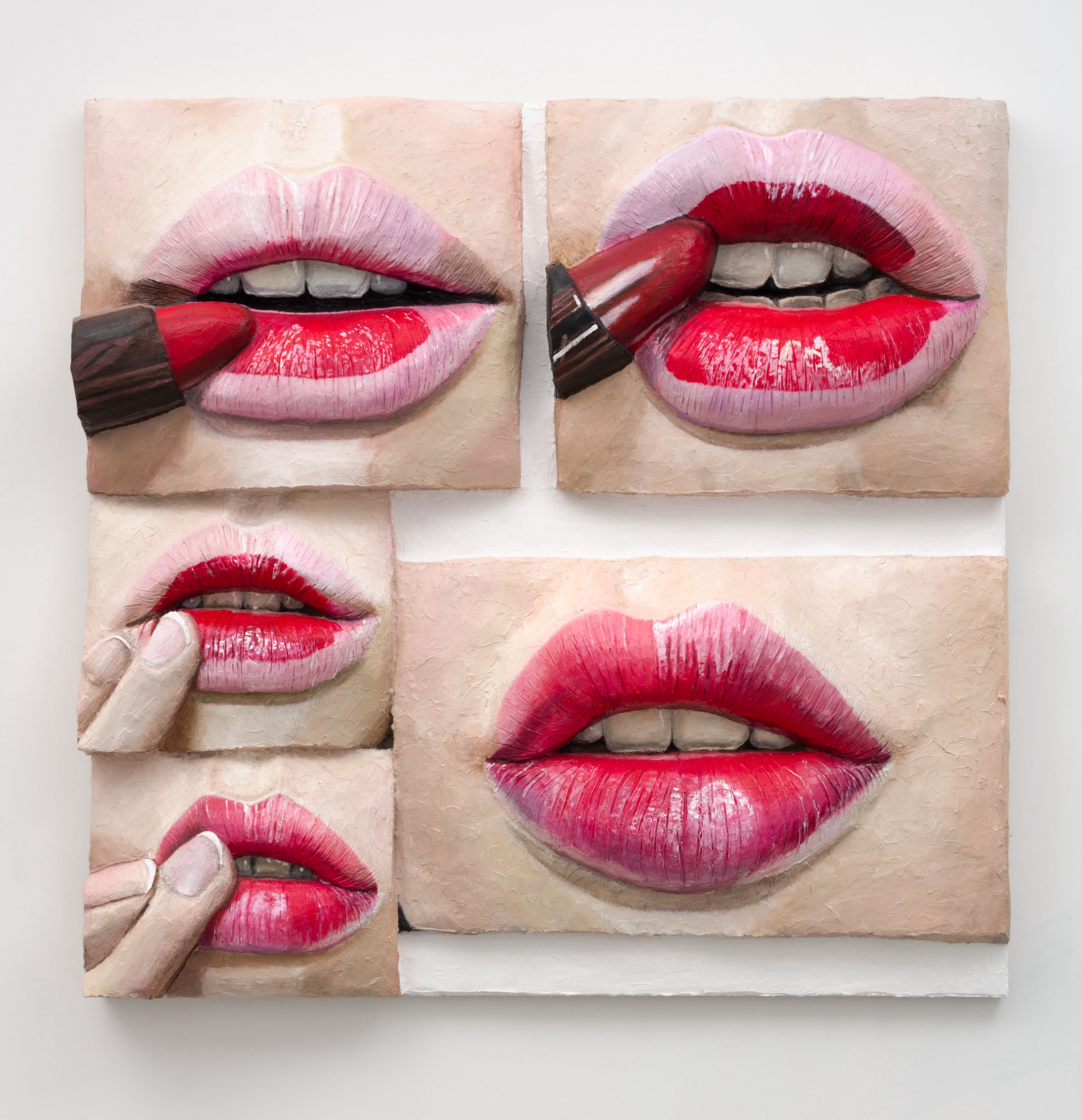 Gina Beavers
Drama Queen Lip, 2022
Marianne Boesky
The artist draws crowds—and selfies, befittingly—at any fair. Her lucious, tactile paintings are based on social media posts of food, online make-up tutorials, and our selfie-saturated reality. With an MFA in painting and drawing from the School of the Art Institute of Chicago, Beavers's classic training is evident in her thick acrylic brushwork, which she weilds in order to skewer the artifice of our virtual existence. There's certainly an unsettling, grotesque undertone—one that makes it impossible to walk past Beavers's work, even amid the visual chaos of Art Basel. Drama Queen Lip, 2022 sold for $60,000 within hours of the fair's opening.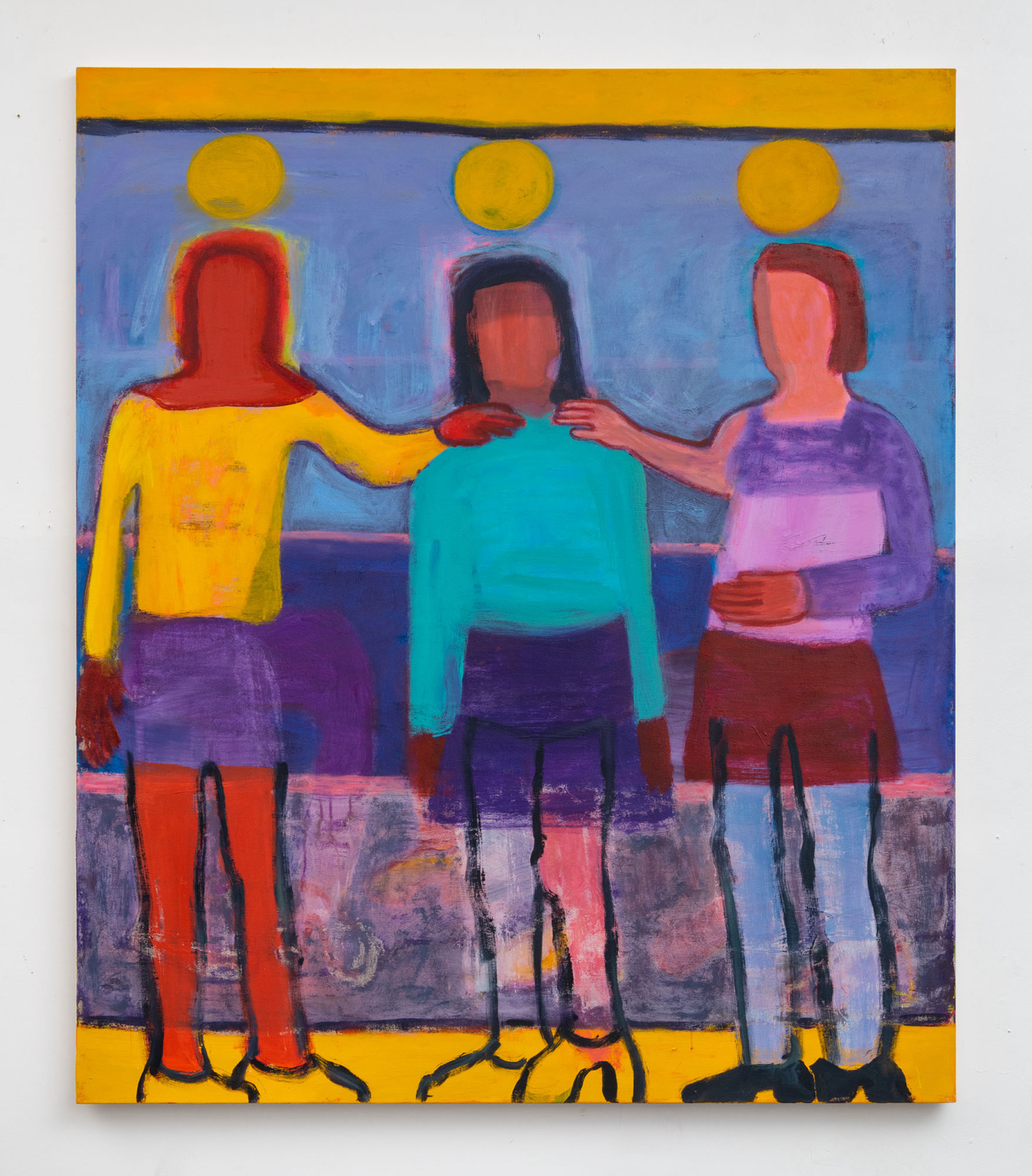 Katherine Bradford
Girl Friends, 2022
kaufmann repetto
It's high time that Katherine Bradford gets her due. The artist straddles abstraction and figuration to sublime, color-soaked effect: her subjects are often faceless swimmers that serve as metaphors for issues around gender and universal humanity, but she's also taken on UFOs, naked superheroes, Philip Guston-esque avatars, and more. With an upcoming solo exhibition at the Frye Art Museum traveling from the Portland Museum of Maine, the artist is finally receiving market recognition, too. Girl Friends, 2022, which depicts three young, girlish figures holding each other by the shoulders as if for metaphysical support, sold quickly on Tuesday for $90,000.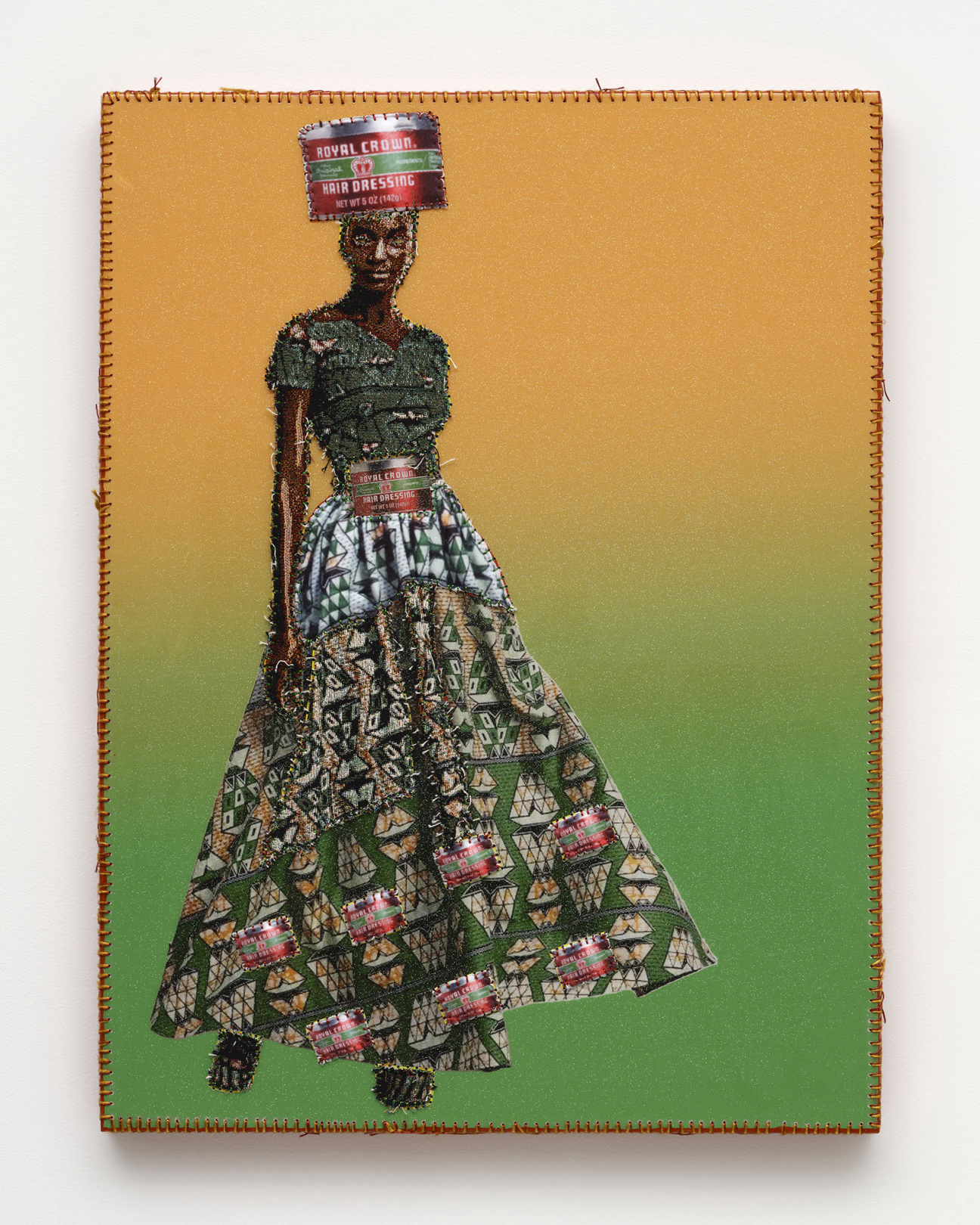 April Bey
COLONIAL SWAG- I Too Like Women, 2022
Gavlak Gallery
The CULTURED Young Artists alum April Bey creates visual commentaries on female Black rhetoric, pinning American and Bahamian pop culture icons in her crosshairs. Using mass-produced objects, collage, and video, Bey's aesthetic is all but unbounded, blending hand-sewn textile elements with printmaking for a timeless aesthetic. In 2020, her public billboard in Miami's Design District paid homage to the African diaspora and colonial symbolism through the lens of high fashion and advertising hyperbole. This week, the LA-based, multimedia artist's COLONIAL SWAG- I Too Like Women, 2022 sold for $25,000 at Sarah Gavlak's booth.