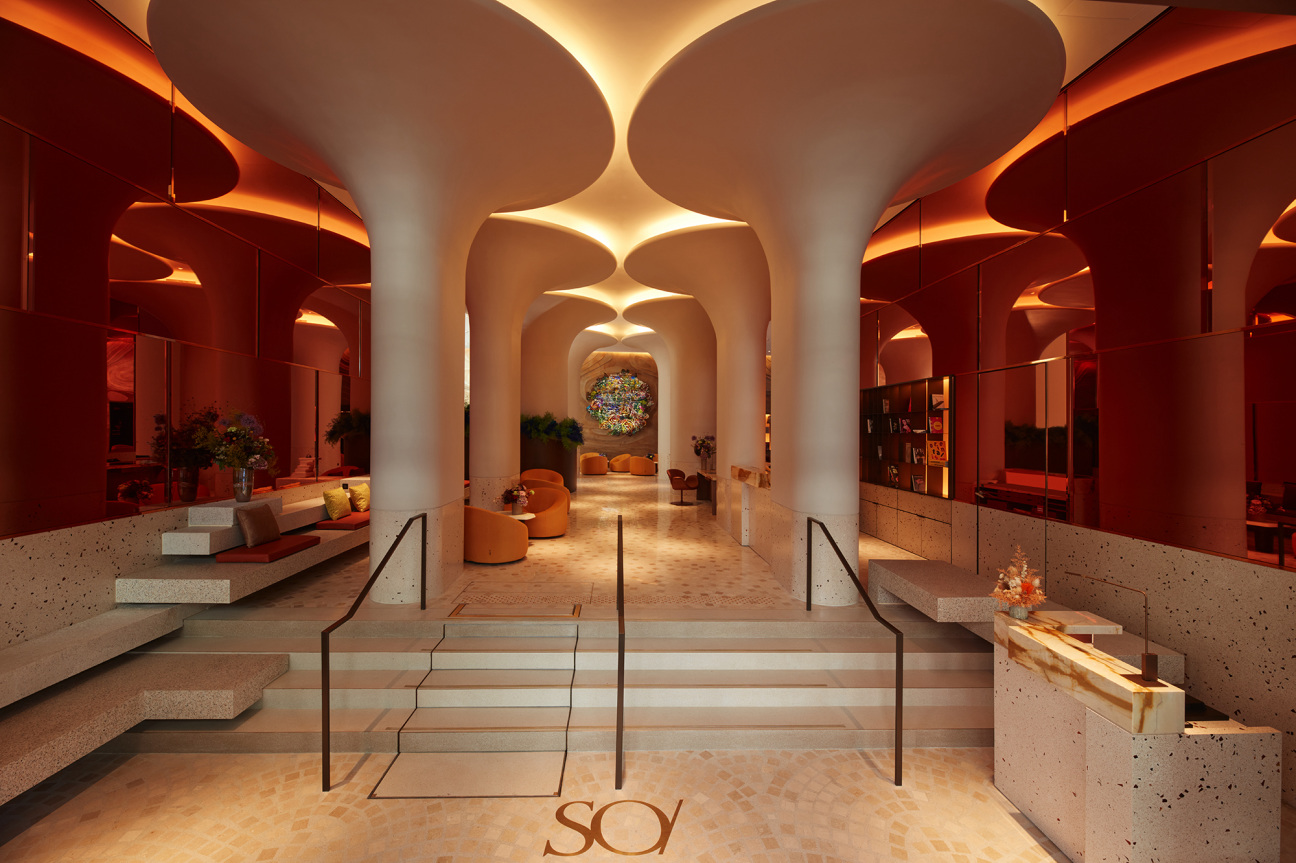 A group of pea coat-clad Parisians is no rare sight in the center of the French capital. But at the SO/​ ​Paris—the ultra-aesthetic new hotel just off the Seine in the city's 4th Arrondissement—sailor caps with pom poms top their heads and sunset-shaded stripes don their knits rather than stereotypical nautical lines. With a warm smile and playful wink, they welcome you inside for a Paris stay unlike any other.

The attire was created specifically by Guillaume Henry, the noted fashion designer who, after lauded stints at Carven and Nina Ricci has been artistic director of Jean Patou's eponymous fashion brand for the past three years. "It was inspired by the ​flagship, its relationship to the Seine, the sea, and movement. The outfits radiate freshness and encapsulate a marine spirit," ​says the designer who is but one of a cast of visionaries who lent their creative visions to many-layered hotel.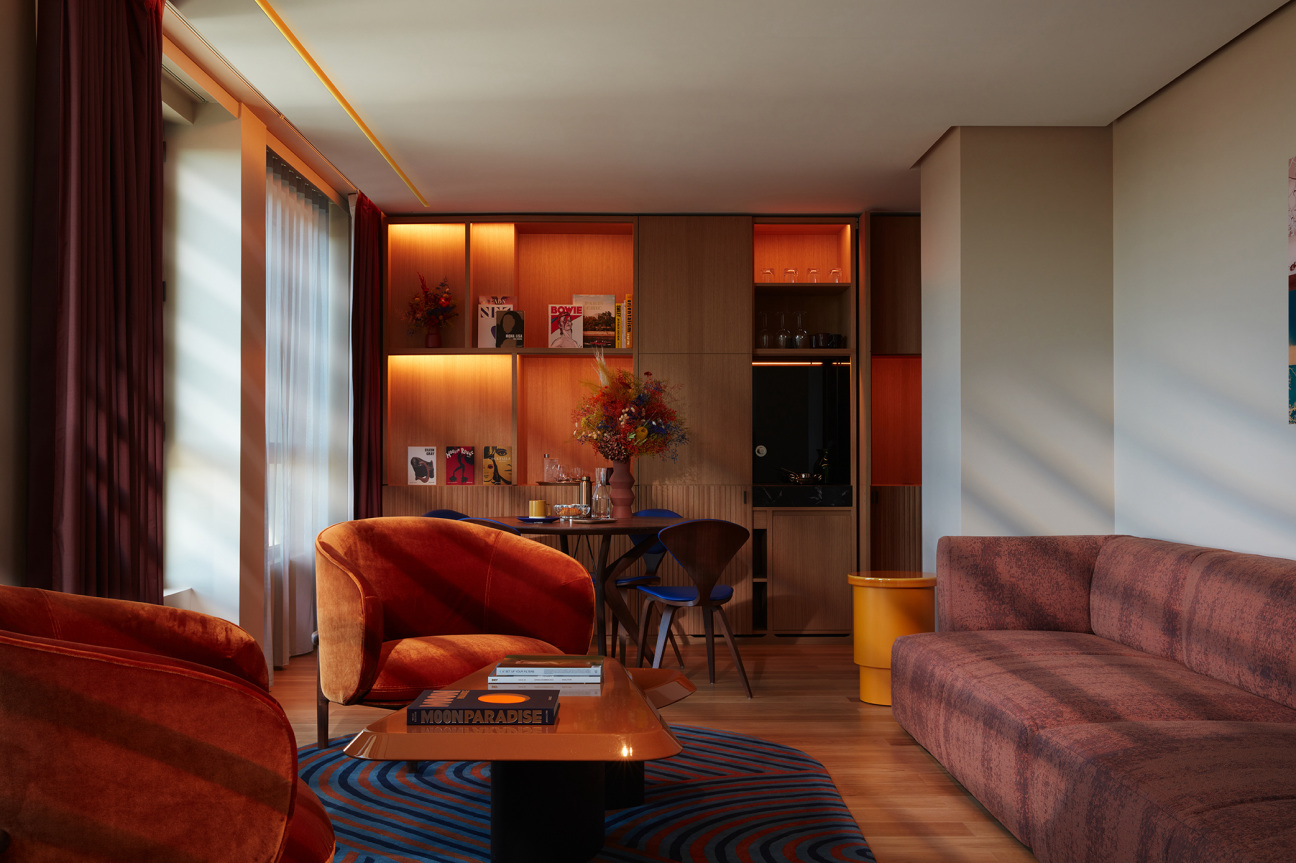 Designed by Denis Montel and Julia Capp of RDAI inside David Chipperfield's renovated Morland Mixité Capitale building, the SO/​ ​Paris is a design-lover​'​s dream in every sense​ of the phrase​. From its amber-hued entrance​,​ where terrazzo paving and marble inserts sit beneath colossal sculptural pillo​ars​​​,​ to the ​exquisite ​140 guestrooms and 22 suites that ​feature natural elements ​in rich cognac and coffee tones​ ​and lavish textiles, the spaces are abound​ attractions for the eye.​ There's also a lot of designer furniture, too.​ "We drew our inspiration from the archives of Paris, the geography of the Île Louviers,​ and the roots of the city to design this universal and timeless symbol, this drop of water that ripples out into infinite circles," explains Montel. "At the SO/​ ​Paris hotel, concentric circles, ricochets, vibrations​,​ and good vibes emanate through all the decor."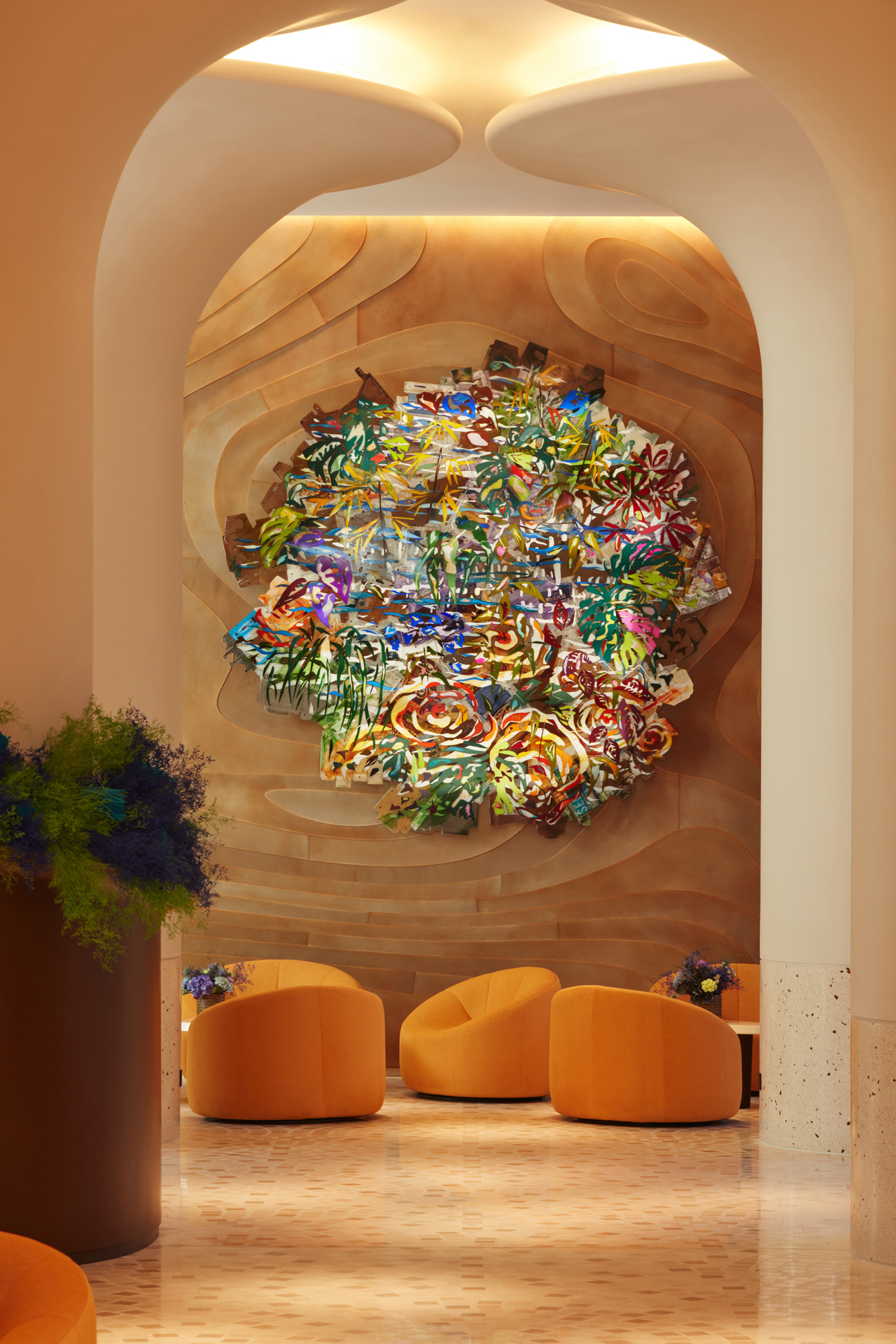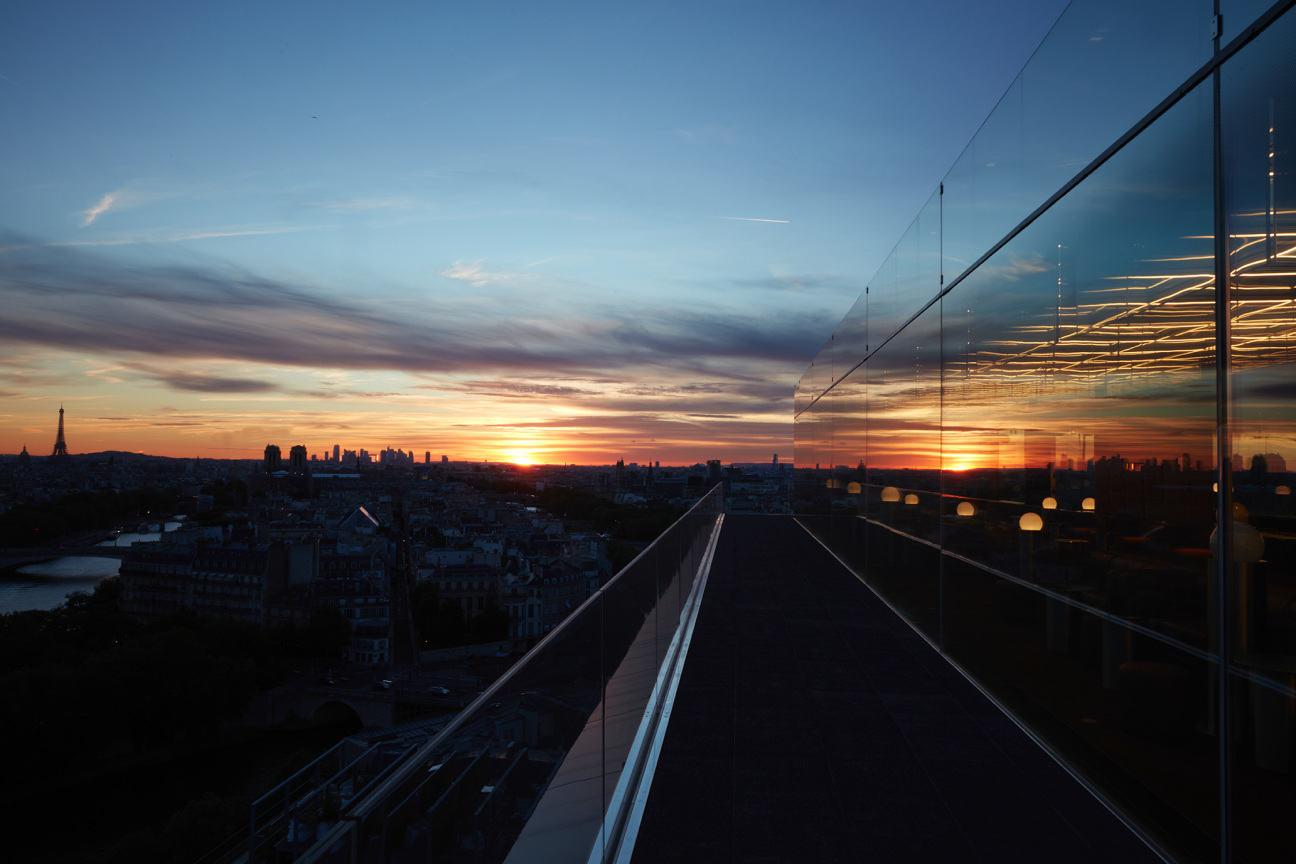 If ​the design ​splendor w​​asn't enough, over 100 works of contemporary art are peppered throughout the SO/​ ​Paris's 16 floors. From a tantalizing resin and LED custom piece by Neil Beloufa at ​its ​entrance, The Paris Lighthouse, 2021​,​ ​to ​existing works from Thomas Fougeirol, Elsa Sahal and Alice Guittard,​ each step provides another sight to see. Of particular note is an immersive site-specific installation conceived by Olafur​ ​Eliasson with Studio Other Space and Sebastian Behmann that is situated on the 15th and 16th floor of the building. The Seeing City, 2022 transforms the bay windows of SO/ Paris's trendy restaurant and bar, Bonnie, into a kaleidoscope reflection of its panoramic city views.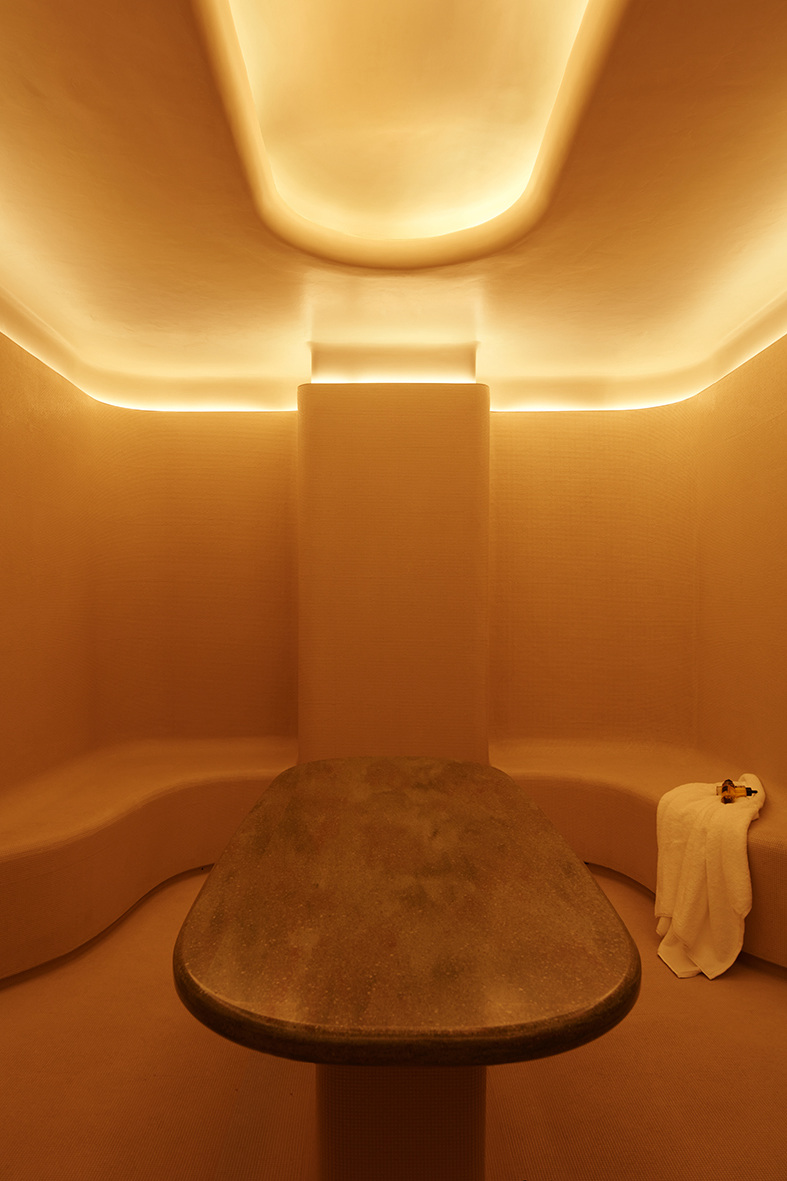 ​
And yet, somehow there's still more. From a rotating ground-floor fashion exhibition—this spring marks a pop-up showing of designer Louis-Gabriel Nouch—to modern business spaces and a one-of-a-kind, art-inspired spa in collaboration with Maison Codage Paris, there's so much to see and do at SO/ Paris. Almost—if at all possible—too much.