The Met Gala is like the last episode of The Sopranos—everyone has an opinion about it. We asked a range of fashion experts, from stylist Caroline Vazzana to Chelsea Fairless, one half of the viral @everyoutfitonsatc account, to weigh in with hot takes on the evening's looks. Here's their rundown of the best, worst, and most off-the-wall interpretations of the evening's Karl Lagerfeld theme.
Gia Kuan, Fashion Publicist
"This year's theme was an interesting choice. While the man isn't without quite a bit of controversy in his lifetime, he did have an incredibly broad stylistic vocabulary through the decades of his time at different houses. My favorite were his Fendi years, where he demonstrated how his vision shaped and created a new stylistic language over time…"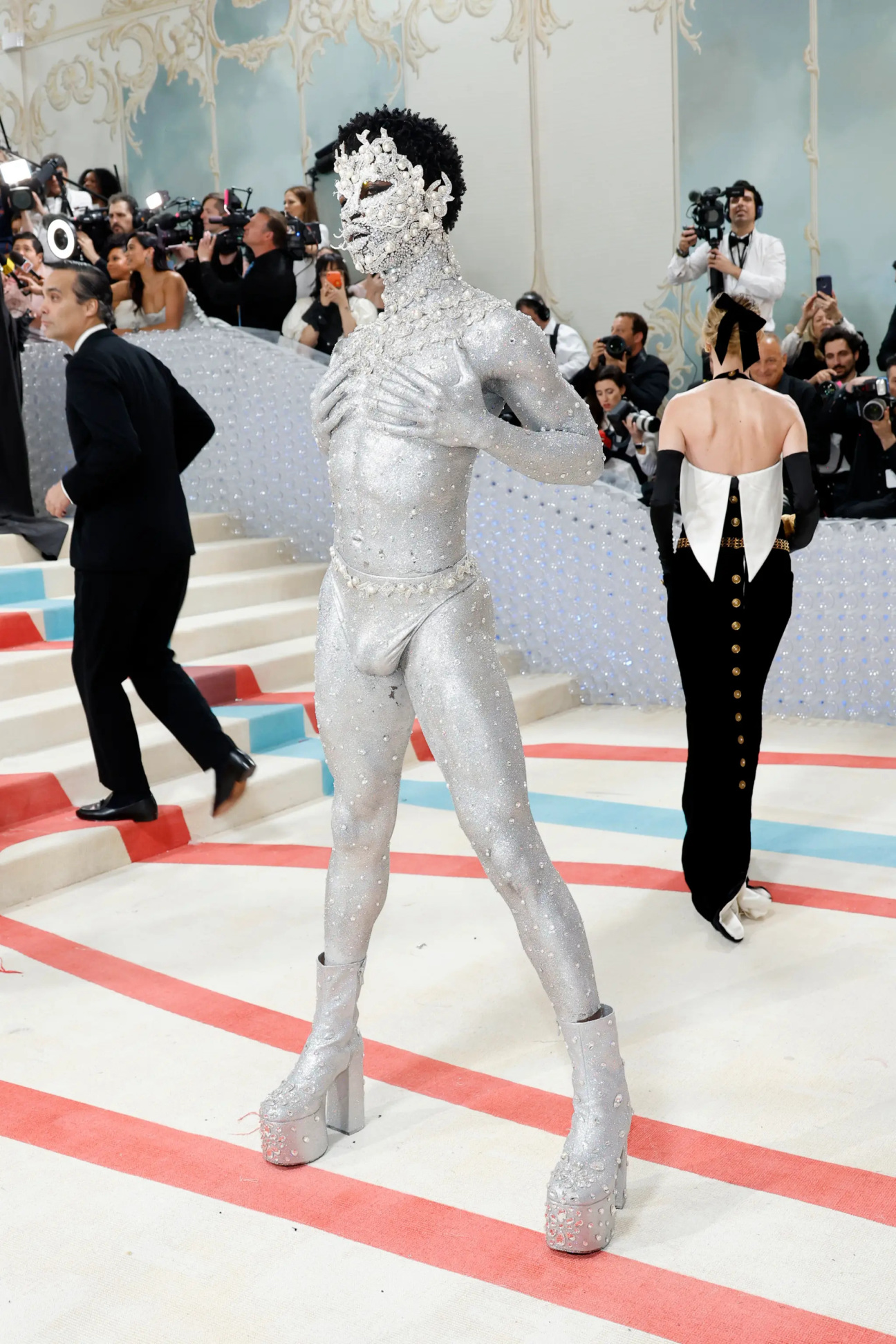 Lil Nas X wearing Swarovski: "My gut reaction was, Uh really? A Choupette tribute seemed to take center stage last night. I was deeply impressed by the amount of detail and embellishment once I zoomed in. He's not just airbrushed silver; the whole body is encrusted and embellished in pearls and crystals. I applaud the dedication, craft, and attention to detail here. Also, it's giving a little Atlantis."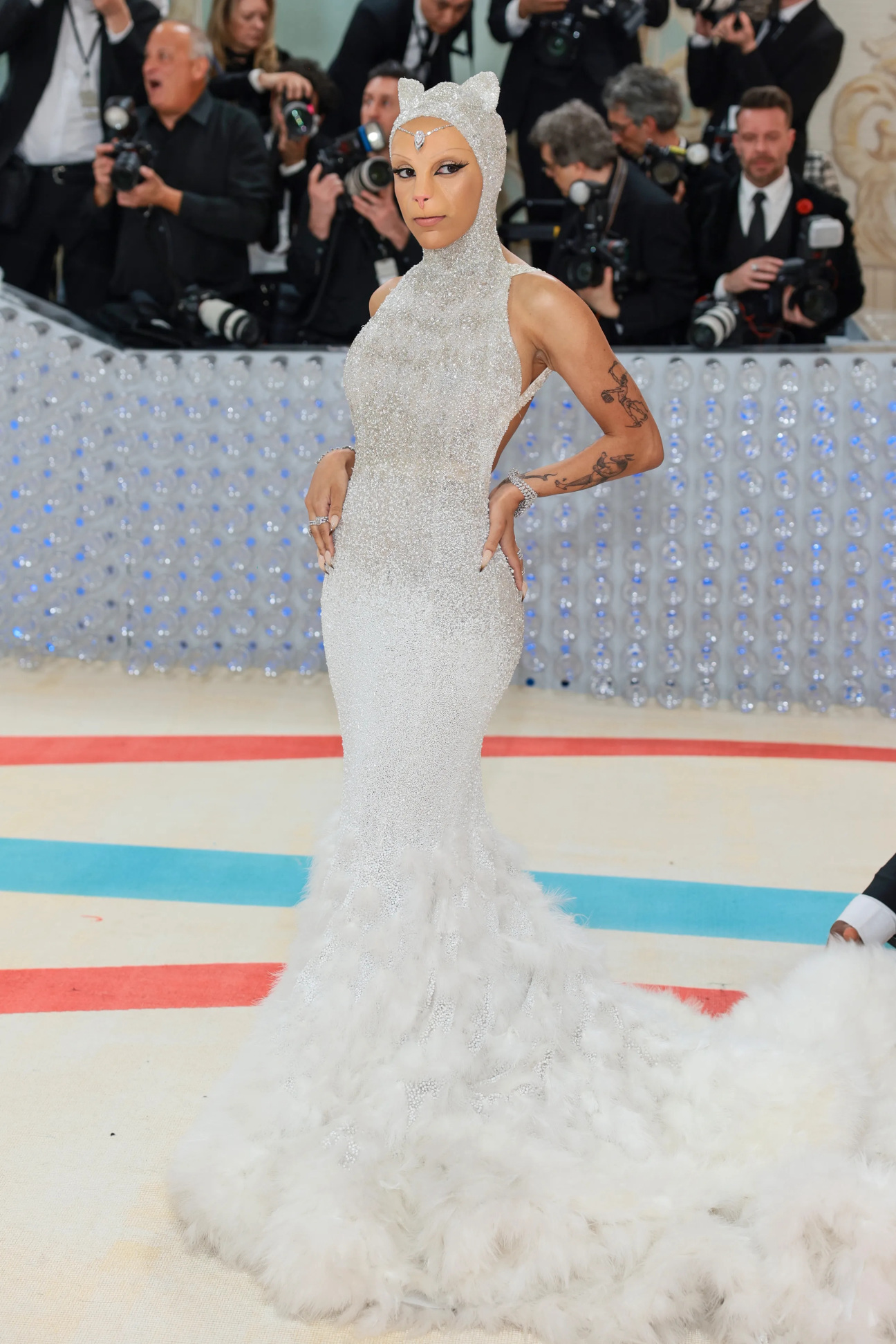 Doja Cat wearing Oscar de la Renta: "Doja won the theme tonight IMO. Choupette as couture! And she looks so fab. I appreciate how she's injecting a sense of humor into her look but keeping it elevated, which is a hard act to balance."
A$AP Rocky wearing Gucci and Rihanna wearing Valentino: "Well that was worth the wait. They look hot. I love A$AP Rocky's tribute to a Karl look and Rihanna was wearing my personal favorite Fendi era of Karl with that fur coat. She looks incredibly chic, but giving drama."
K8 Hardy, Artist and Filmmaker
"The theme was kind of a snooze fest. It's not that interesting to me, but it looks like it was good for the celebrities. I think they're still recovering from "Camp: Notes on Fashion." That was so hard for them, so it's nice to give them a little break. Karl Lagerfeld has a huge archive. There's tons of references and literal looks you can wear, so it's nice and easy for everyone. I do appreciate the people who tried… sometimes too hard. Jared Leto and Janelle Monáe came across like they were working too hard. Style is something that you have in a gesture, not something that's overwrought with labor. The huge Thom Browne dress just felt like a costume. And I love the furry aspect, but the cat was too nice. It was too expensive-looking."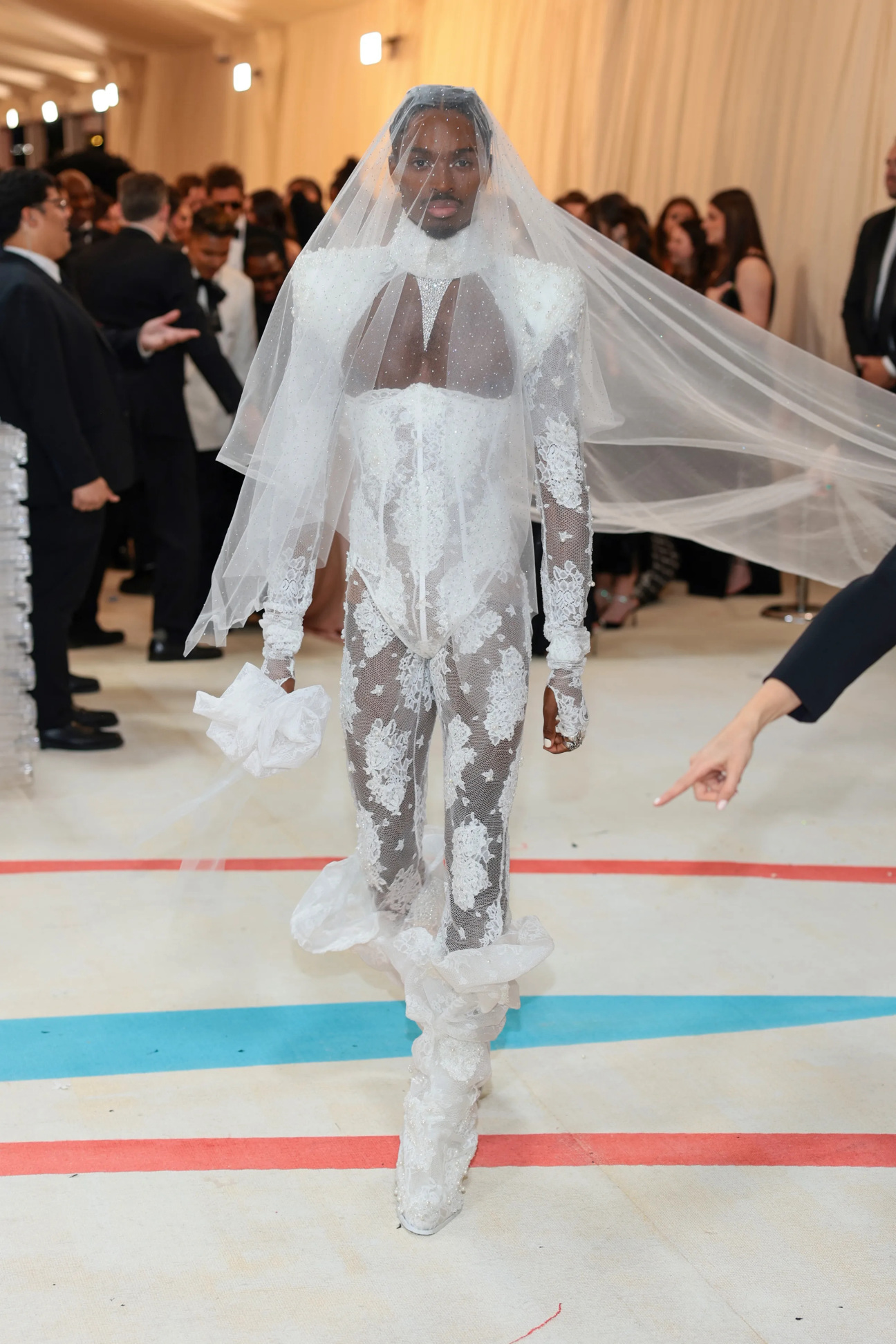 Alton Mason wearing Karl Lagerfeld Couture: "Honestly I love this look. Love the bridal, the gender fuckery. I love the structure of it, and how it's sort of a foundational garment. The shoulder pads are so accurately cut; they remind me of the inside of my church dresses in the '80s. I'm not sure about the top of the boots, but other than that I love it."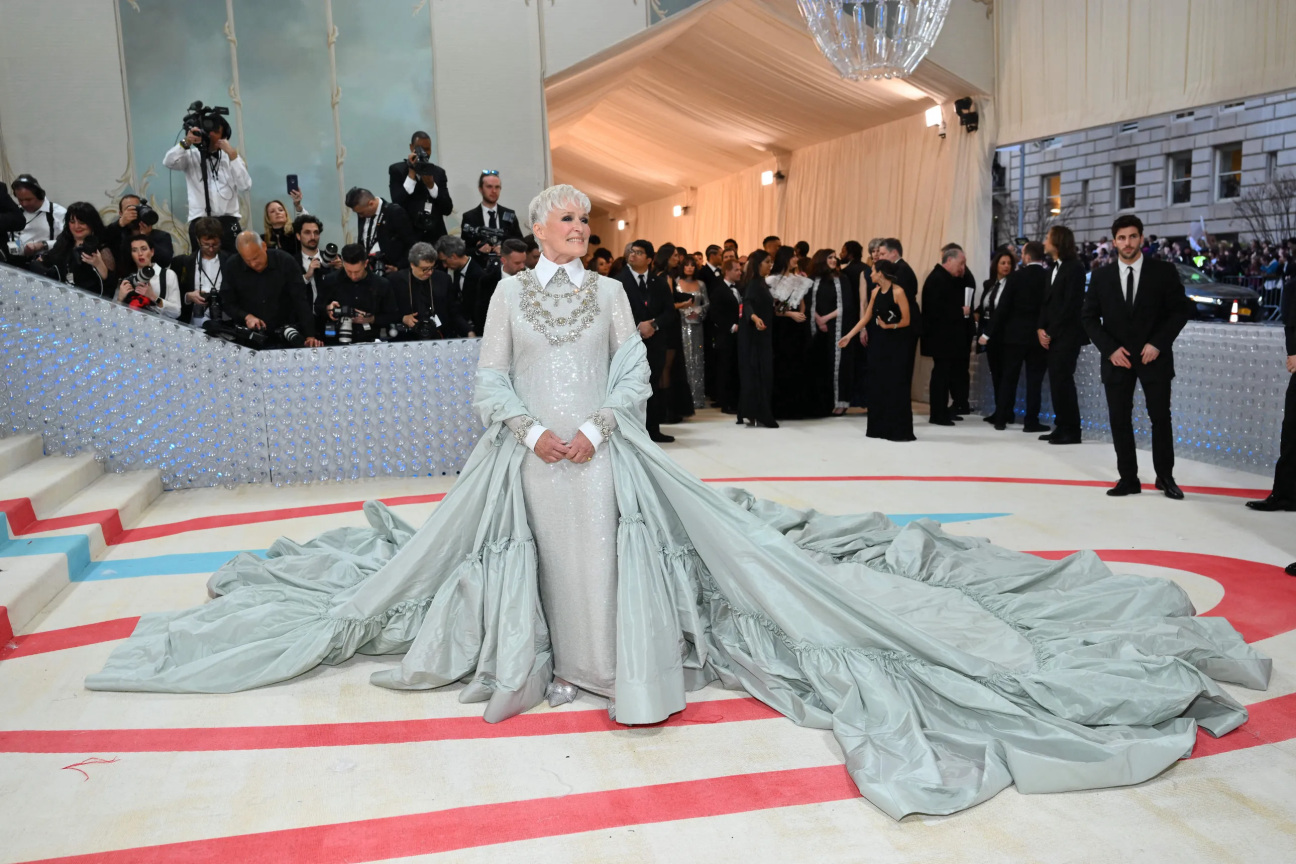 Glenn Close wearing Erdem: "We love Glenn Close, but I can't see the dress. I just see curtains or a dust ruffle from the 1980s off a fancy girl's bed. A dust ruffle that was thrown over her shoulders… If it was actually that it would be better. She looks comfortable, so that's fine. But all in all it looks like a hot mess. The colors bleed out, there's no definition. The dress is a snooze fest!"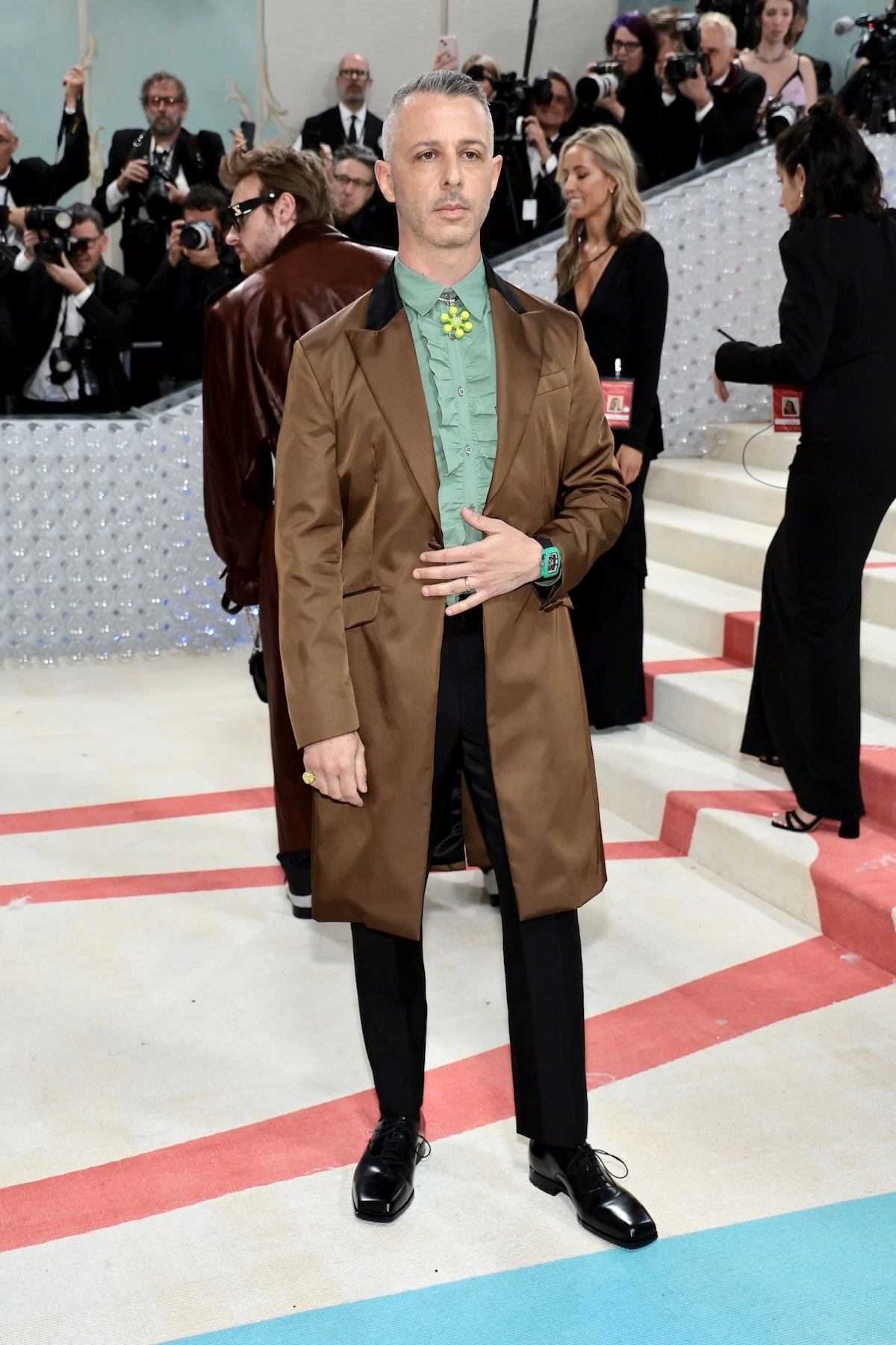 Jeremy Strong wearing Homer jewelry: "He looks so awkward, I can't get over it. I watched the livestream, and he just held this pose. He had no style, no panache. This is the problem with actors; they usually do not have their own style. That's why they're good actors, in my opinion. I digress, the look is fine. I like the pop of color around his neck. He's got a fresh cut. I don't really care that much about it."
Caroline Vazzana, Writer and Stylist
"It's always so amazing to pay tribute to an iconic designer, and they really did that with Karl. The entire theme and the way almost every celebrity dressed, really, really felt like a reflection of him and a reflection of his work. I thought it was very interesting and so different from what they've done in the past. I'm always excited to see what the theme is and how everyone interprets it. There definitely wasn't a lot of color on the carpet this year, but it was very elegant and neutral, and really done in such a beautiful way to pay tribute to Karl."
Janelle Monáe wearing Thom Browne: "All night I was really waiting for a wow factor or wow moment and Janelle's look really gave me that. I love that it was almost a camp version of Karl Lagerfeld. I feel like the tweed was really an homage to Karl. And though her bag, zooming in, looked a bit like a dog, I feel like it was supposed to be Choupette. I really felt like it was a Karl approved moment, but she made it camp, she made it fun, and unexpected. I always look forward to her looks every year at the Met Gala."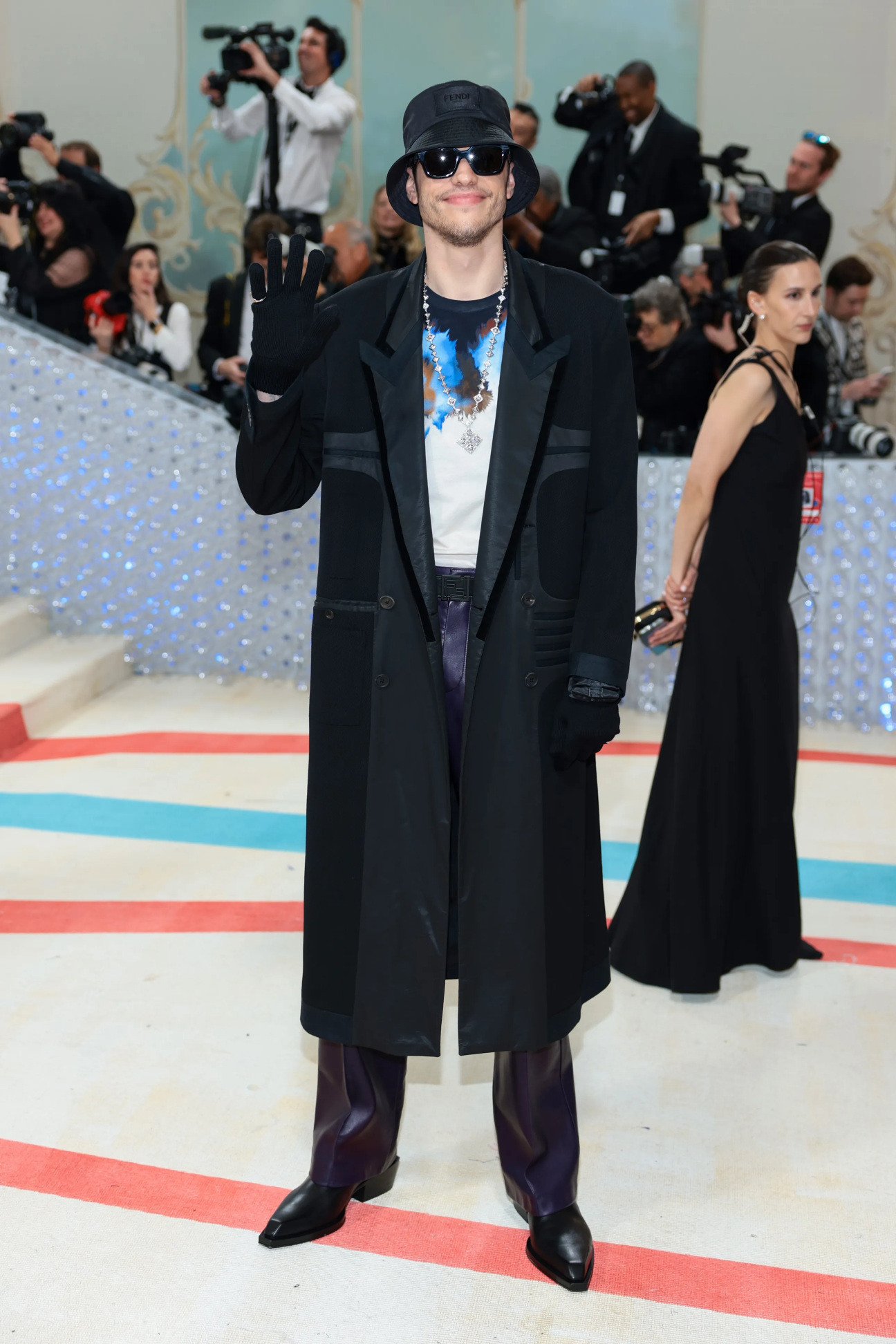 Pete Davidson wearing Fendi: "I personally don't always look forward to the menswear looks on the Met Gala red carpet but I will say, I was so impressed by Pete Davidson in this Fendi outfit. He looked so chic and it was so exciting to see him back on the Met Gala red carpet again solo. He looked so confident and so powerful. I love seeing him in this more high fashion sense. I'm excited to see where he goes with it and where he goes next."
Olivia Wilde wearing Chloé and Margaret Zhang: "It looks like Olivia Wilde and Margaret Zhang kind of twinned on the Met Gala red carpet. Some might think this could have been a fashion faux pas and 'Oh my goodness, they showed up wearing similar looks,' but I also think it was just such a great celebration of Karl seeing so many people wear archival and vintage pieces from his work, and it's great to see two women wear very, very similar—I won't say the same, but very similar—looks and style them in their own unique way. Honestly, a really cool Met Gala theme one year—might be kind of boring, but could be interesting—is everyone having to wear something similar and seeing how people's personal style shows through. That's the beauty with fashion and style: two people can be wearing the same exact piece, but obviously will style it in completely different ways, and that's what happened here. Both women totally rocked the piece and looked so stunning."
Chelsea Fairless of Every Outfit on SATC
"I feel like a lot of people are not into the theme because nothing will ever be as fun and theatrical as the "Camp" Met Gala. Personally I love Karl Lagerfeld. We have to respect him, despite his problematic Diet Coke addiction. It's an accessible theme; people actually wore Chanel, unlike the Comme des Garçons Met Gala, which was a total disaster in that regard. I would have loved to see a little more variety on the carpet. I feel like everyone used the same five archival references, and you could tell."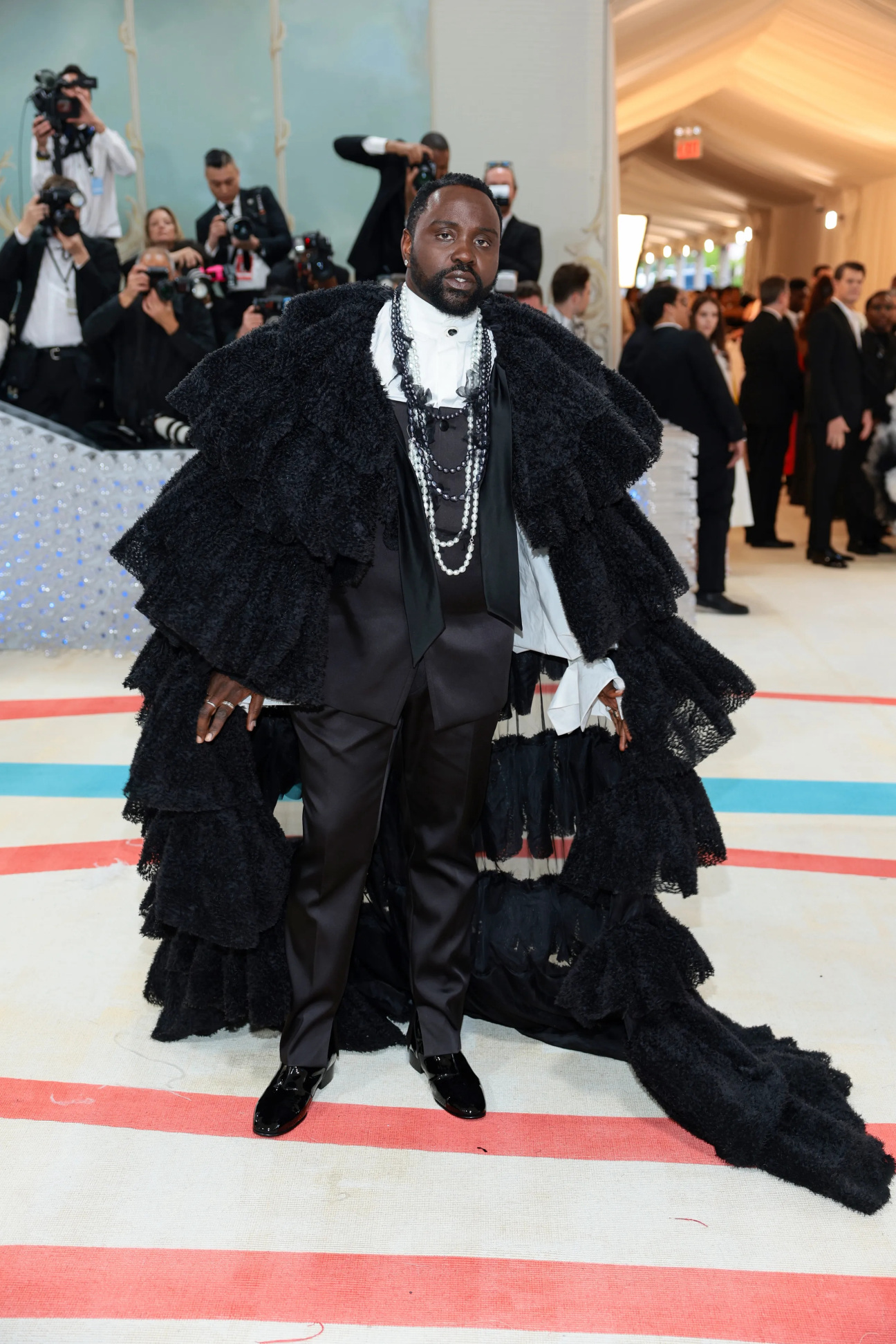 Brian Tyree Henry wearing Karl Lagerfeld Couture: "He really turned out a look here. If you've ever seen a male model in a Chanel fashion show, you know they look completely insane, so this look is very much in keeping with Karl Lagerfeld's vision for menswear. It's not the sort of thing you should wear anywhere else, ever, but I appreciate flamboyance in men's fashion and ultimately am into it."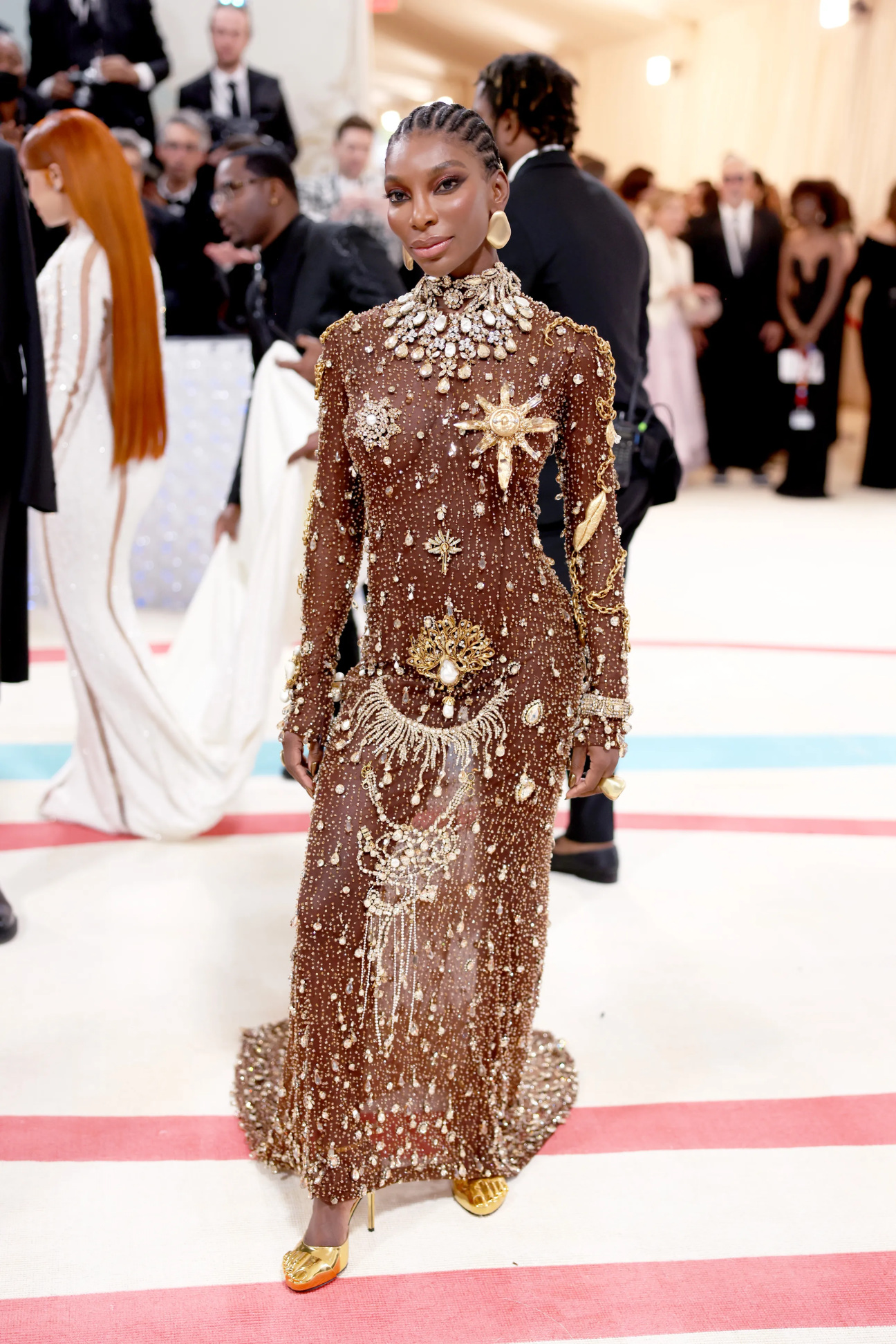 Michaela Coel wearing Schiaparelli: "This was one of the best looks of the night! It's so ornate. The beadwork and jewels are insane. It feels Chanel-adjacent, but it also feels very Schiaparelli. I feel like they really maintained their brand identity while paying tribute to Karl, whereas other brands just made weird black and white costumes and forced people to wear fingerless leather gloves. I like that there's nothing really that stunty about this, and of course it helps that Michaela Coel is an extremely cool person. She perfectly inhabits this gown."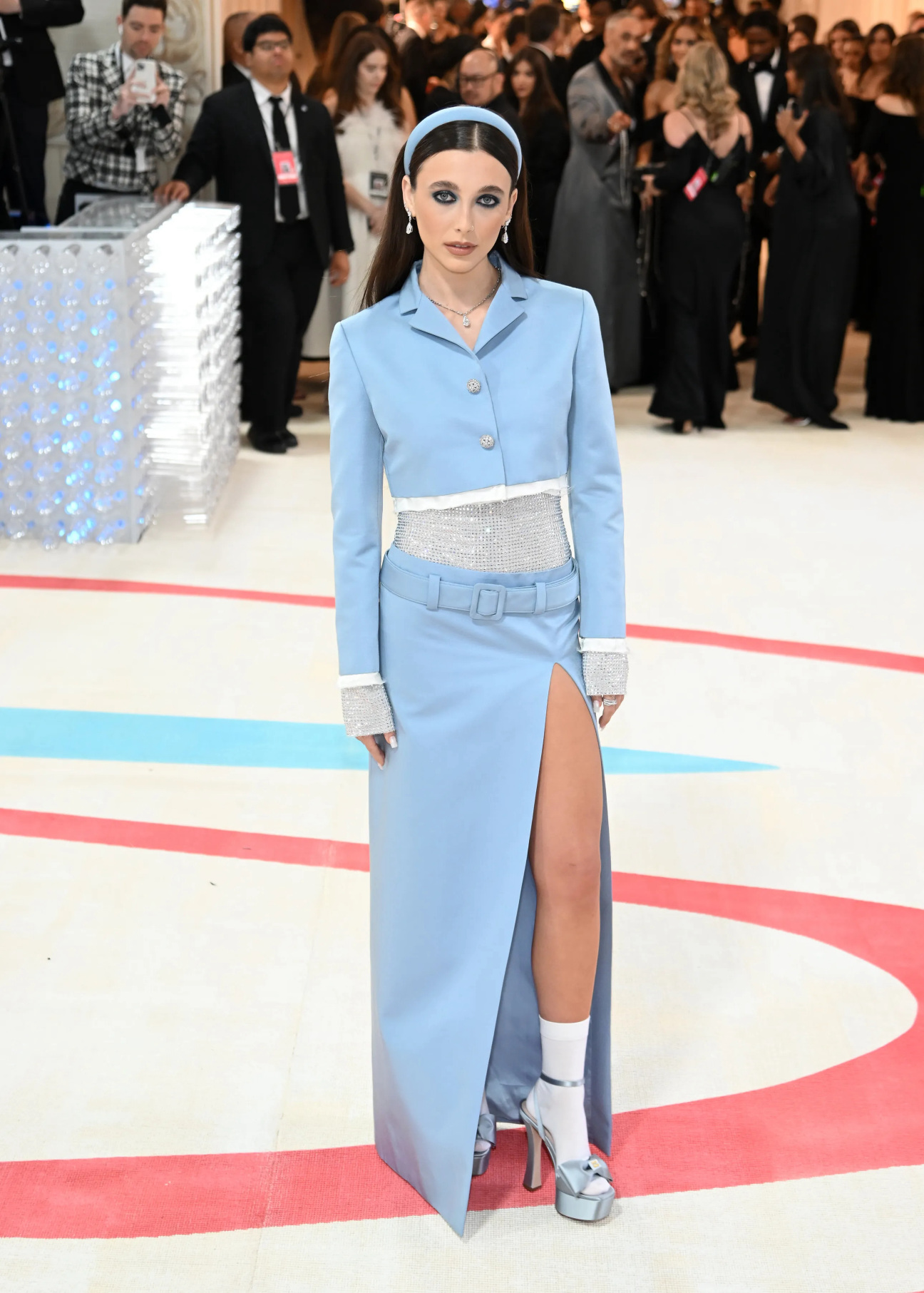 Emma Chamberlain wearing Miu Miu: "As an elder millennial, I have to admit that I barely know who Emma Chamberlain is. That said, she did have one of the best looks of the night. It reminds me of '90s era pastel Chanel suiting, but the silhouette is so opposite. Doing a mini-skirt would have been very Karl, very Miu Miu, so I appreciate that they showed some restraint and did a maxi skirt. It's halfway between Valley of the Dolls and The Row, and I think it's really chic."
@ideservecouture, Fashion Commentator
"The theme being Karl Lagerfeld is honestly not my favorite for a few reasons... I understand Karl Lagerfeld's contribution to fashion and how much he changed the industry, but I don't think this is someone we should be glorifying in 2023, after all the controversies the man has had. He was openly fatphobic. He was one of the loudest voices against migrants entering Germany. There are so many other designers that should be glorified, like Thierry Mugler."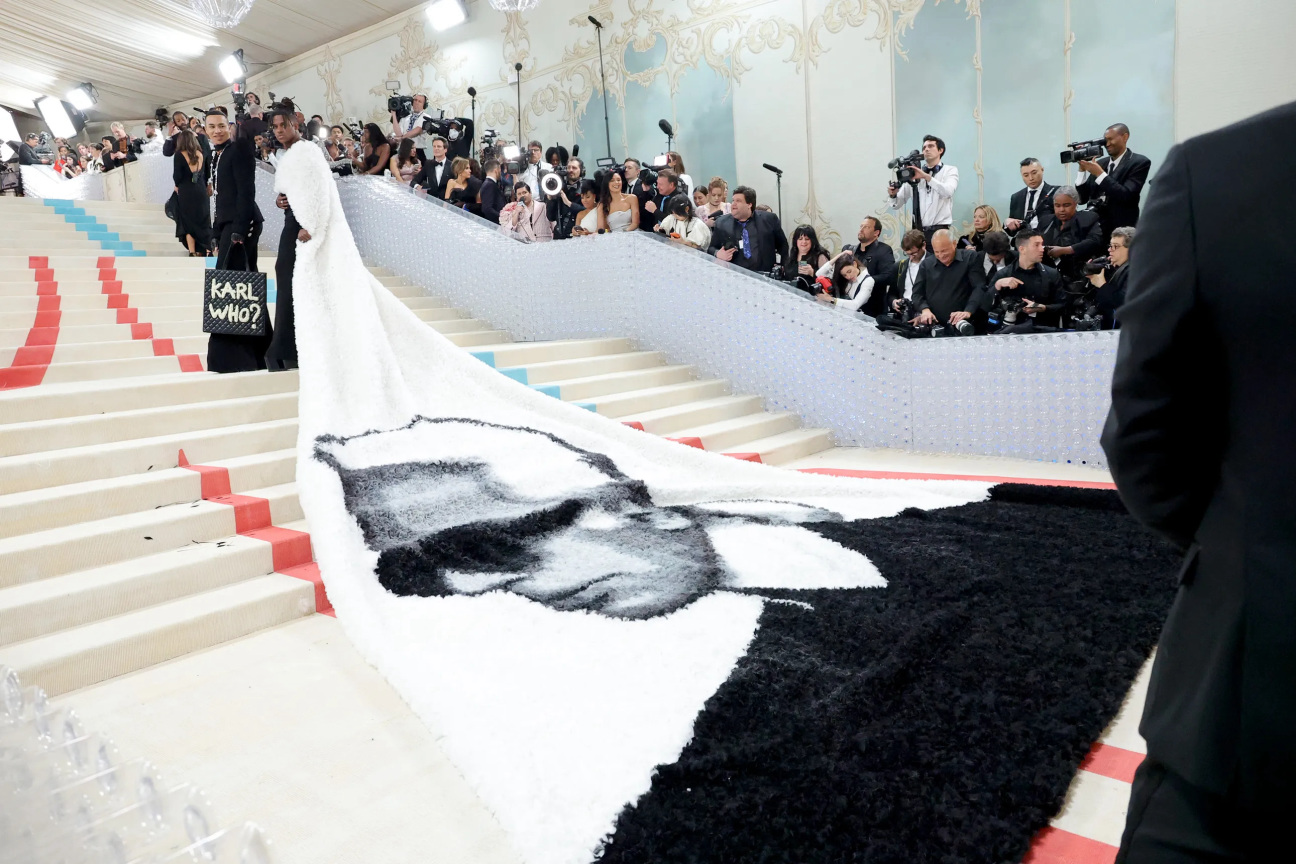 Jeremy Pope wearing Balmain: "You know, we're always waiting for the Rihanna moment at the Met Gala, and we got it with him. From what I hear, it took around 70 seamstresses to make, had 500 meters of silk chiffon, and was hand-painted. Honestly, it is quite literal, just because it's Karl's face, but this is something we're used to. At the Alber Elbaz tribute, Lanvin also had his face. Jeremy gets it; his fashion is on point."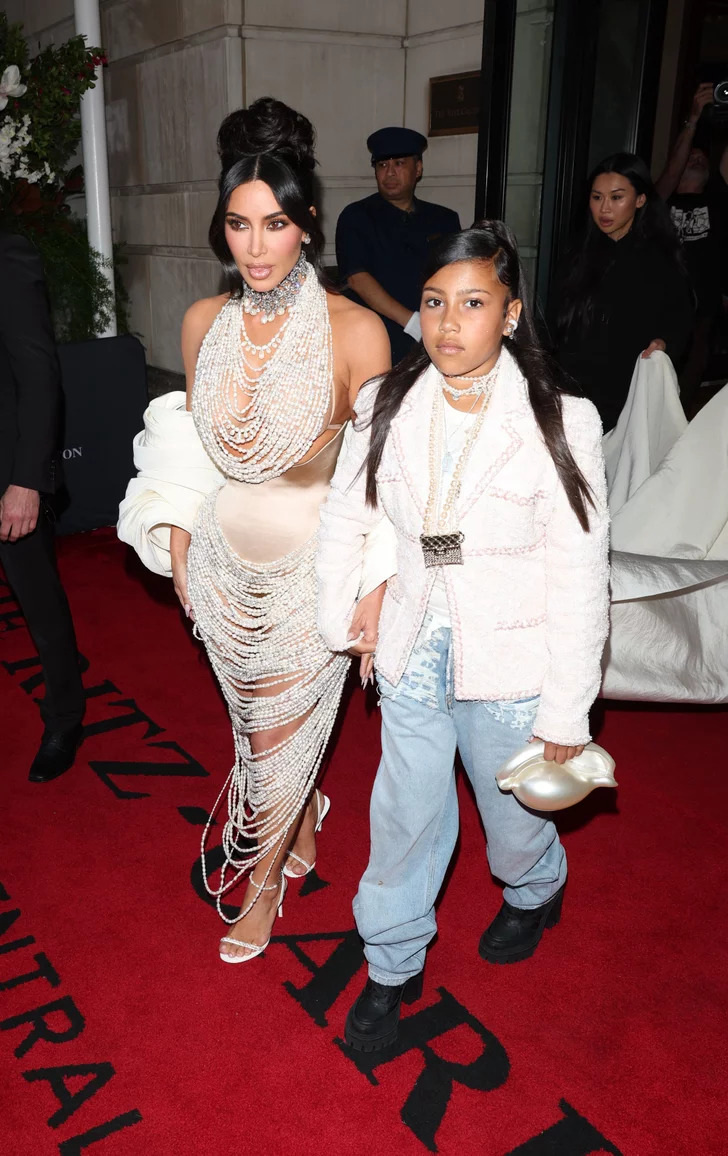 Kim Kardashian wearing Schiaparelli​​ and North West: "It was just an okay look for Kim. I love Schiaparelli and everything that Daniel Roseberry does, but I think he had better pieces on the red carpet than hers. It did what it had to do for her figure; she loves her hourglass shape. The pearls do look nice. Was it a beautiful look? Yes. Was it the best ever? No!"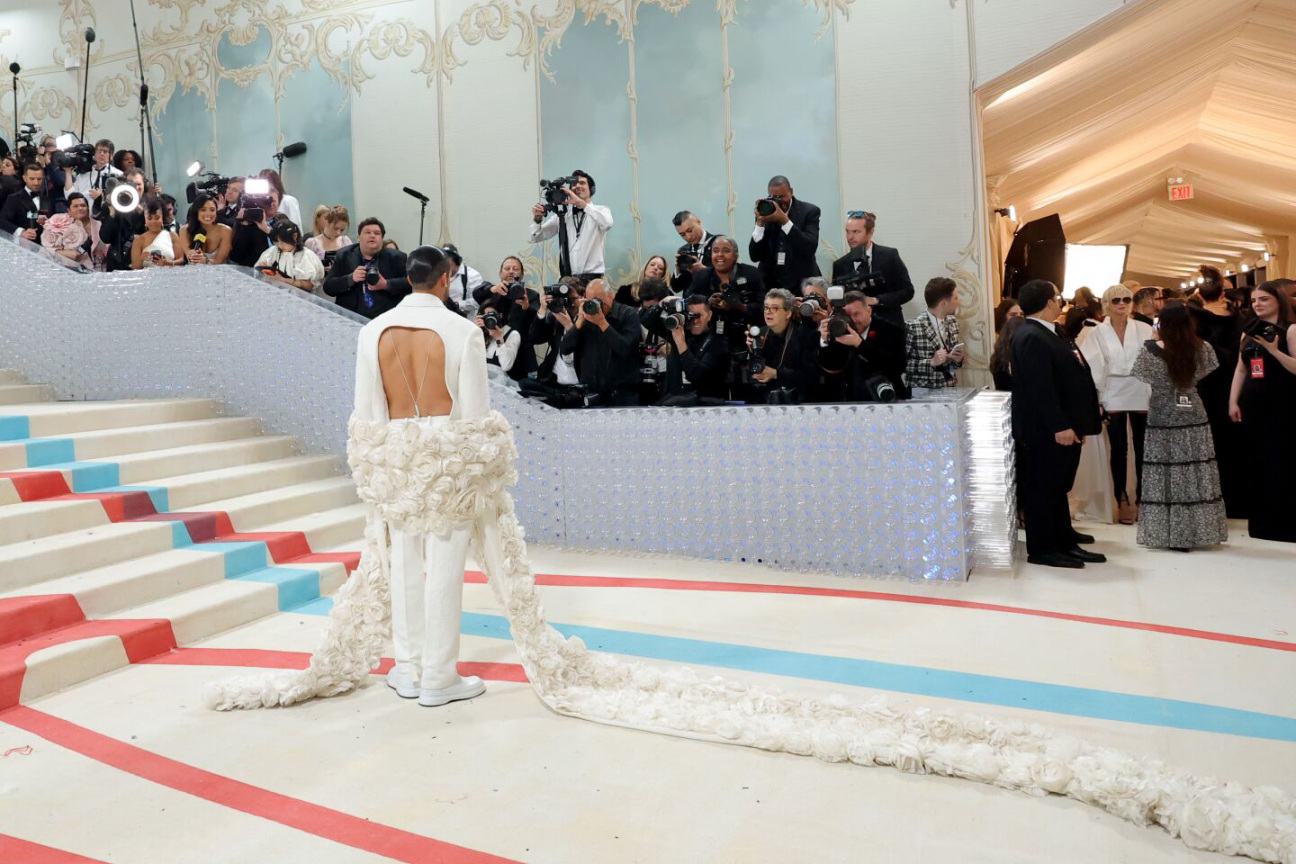 Bad Bunny wearing Jacquemus: "This is actually a pretty good look. I like the camellia flower cape, which was dragging on the floor. It's a nice touch for a man to wear something like that on the red carpet, combining femininity with masculinity. The color is very on brand for this theme. Jacquemus did a great job."