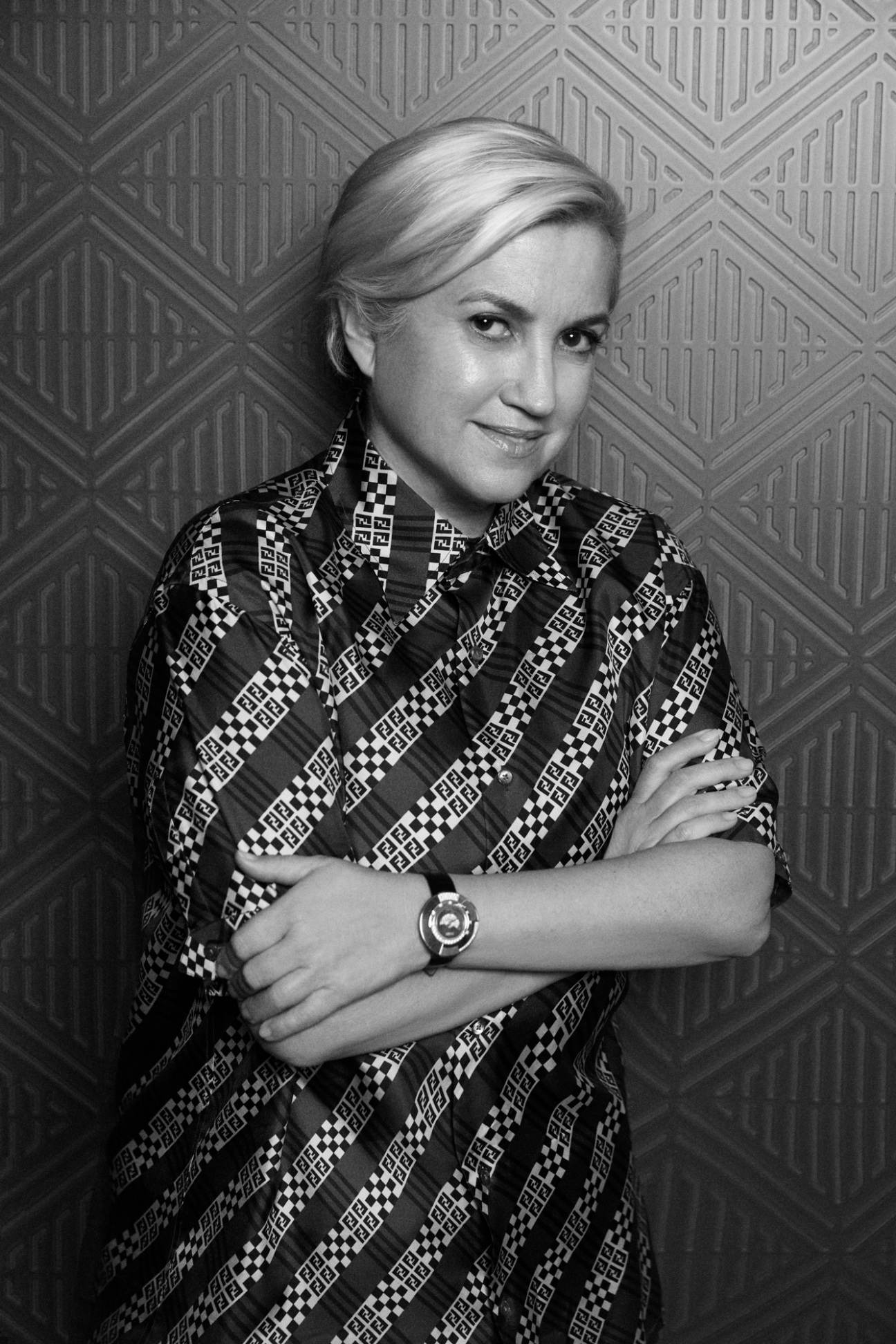 Silvia Venturini Fendi has held the reins of her family's nearly century-old fashion house since 1994. Her storied career has seen her design alongside artistic titans including Karl Lagerfeld and Kim Jones, each bringing a different signature to Fendi's collections and point of view. Now, to celebrate the 25th anniversary of the iconic Baguette bag, the brand's matriarch is collaborating with actor Sarah Jessica Parker on a shimmering capsule collection that references her iconic Sex and the City character's induction of the purse into pop-culture history.
Sarah Powless: What are the most important qualities for you for a successful collaboration?
Silvia Venturini Fendi: I like collaborations to work as a constant exchange of ideas. Freedom of expression is fundamental, and I want the talents I work with to express their ideas and vision of Fendi in an unrestricted way.
SP: When working with another, how do you strike a harmonious balance between you and someone else?
SVF: I always love to confront myself with other people. This is something that I probably learned from Karl [Lagerfeld]. I like to nourish myself with other people who have different kinds of experiences. Working with Kim [Jones] reminds me a lot of how I used to work with Karl. When he's here in Milan we spend all the time together, doing everything together. And when he's not here we message each other. We're engaged in a constant dialogue.
SP: Why do you choose to collaborate?
SVF: At Fendi we always say that "nothing is impossible." We like to take risks—to look at new possibilities and place them in contrast with our old rules. Partnering with different artists and designers can shift the perspective and create something disruptive and unexpected.