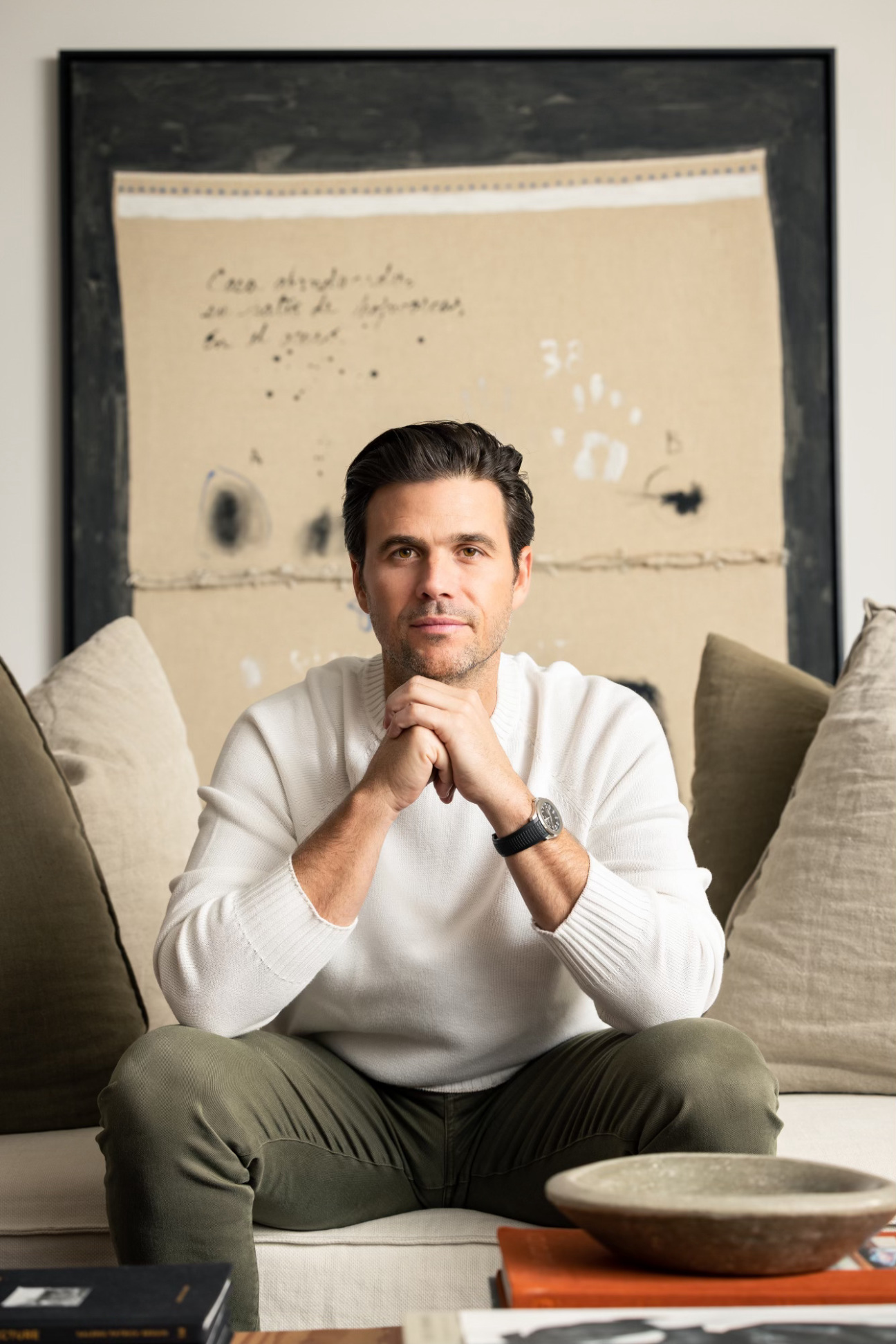 CULTURED: How did you begin to build your own collection?
Daniel de la Vega: Being a part of Sotheby's initially opened my eyes to the art world. I always had a passion for art and would visit museums when I traveled, but had never fully immersed myself in the art space. I attended auctions at Sotheby's, got to know collectors and advisories, and began to better understand how and when to acquire art. I had the good fortune to then spend a lot of time traveling with my family friend the visionary collector Ella Fontanals-Cisneros. We visited the best shows, galleries, and museums around the world. I was inspired by the ease in which she selected and purchased some of the most incredible art I have ever seen. Her eye for curating helped me build my own sense of what makes great art. She exposed me to world-class Latin American artists, so starting off, the majority of my collection focused there.
C: Speaking of, do you remember what the first piece you ever purchased was?
DV: It was one of the most amazing experiences. My company ONE Sotheby's International Realty represents some of the most exclusive luxury developments in the world. At the time, I represented Martin Margulies and his development Bellini on Williams Island, Florida. We were at a charity event at Lotus House in Miami, and a photograph by Frank Thiel was on auction. After learning more about the artist from Axel Stein—who ran the Sotheby's Latin American collection at the time—I decided to bid. Towards the end of the auction, I looked back to see who I was bidding against and it was Martin himself! Not only was he a client, but he is one of the most well-respected collectors in the world. Here I am, a 29-year-old bidding against Martin Margulies, who of course ended up winning the auction. Later in the night, he came up to me and asked where I stopped the bidding, and when I gave him the number, he said, "You can have the piece at that number, and I'll donate the difference to the charity." The moment was so memorable and I still have the photograph.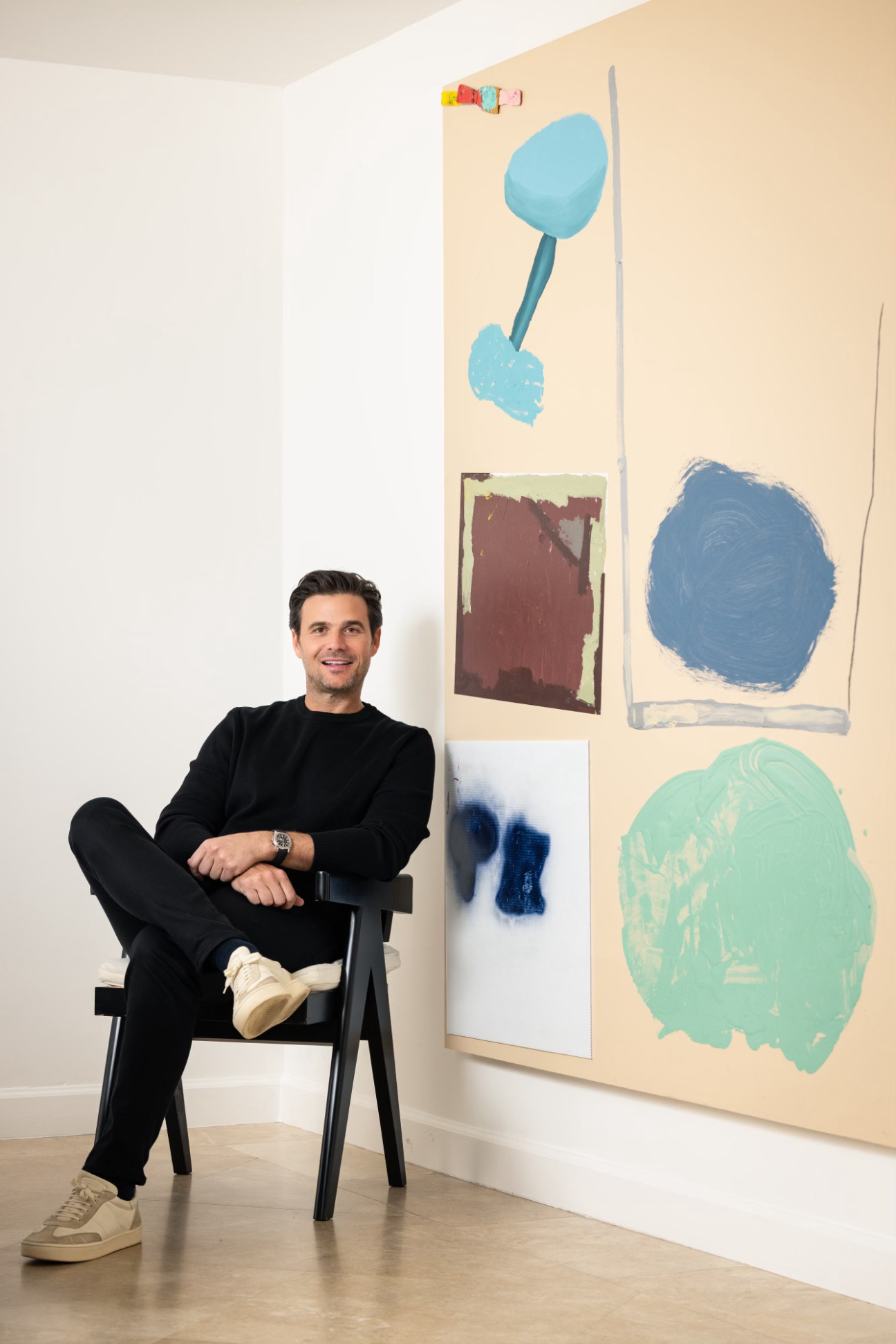 C: How would you describe your collection today?
DV: The theme of my collection is always evolving in parallel with what is going on in my life. It's a reflection of the world around me. I started with a focus on Latin American art, and recently my collection has evolved to include more contemporary American artists.
C: How has your collection changed as your home and space has changed?
DV: I don't buy art for my home. I buy art because I like it and then I find a place to put it.
C: Which work provokes the most conversation from visitors?
DV: My Roberto Diago. The piece always grabs people's attention and leads to conversations about my Cuban heritage. The night I got the painting was also incredibly memorable. I was with Ella Fontanals-Cisneros and Marina Abramović at the Biennial in Cuba, and Roberto invited us to his beautiful home and cooked lechon for us. He showed us his collection and I was able to select the piece while I was there. It was truly a special experience. To this day he is one of my favorite Cuban artists.
C: How do you discover new artists or work?
DV: I work closely with my art advisors Sarah Jane Bruce and Flavia Masetto. They have an incredible understanding of the evolution of my collection and what I am looking for. It makes me so happy to find work by young, emerging artists and to be able to acquire a piece early on to build value.
C: What was the most challenging piece in your collection to acquire?
DV: My Christian Rosa. It had been traded at auction, acquired by notable collectors, and was represented by great gallerists. The artist dealt with personal issues and increased his art production so I was not able to get the value that I thought I would. What's great about purchasing art that you love, is you can always live with the piece no matter what happens to the value. I still have his work hanging in my family room and it brings me joy. My wife also loves the piece—at one point I put it up in my office and she made me bring it back.
C: What is the one piece that got away?
DV: Rashid Johnson for sure. I had an opportunity to buy one of his original paintings from the "Anxious Men" series with his signature skull motif, which I love. I still think about the piece all the time to this day.