For Latinx Heritage Month, Cultured highlights a roster of contemporary artists that are reimagining Latinx identity in the on-going series Mundo Makers.
Maria Maea says she sometimes struggles to articulate her practice. The truth is she's been powerfully voicing stories across histories and cultures for years. A first-generation artist who came of age in the Punk and DIY scenes, Maea got her start in sound art while also working in commercial production. Using this technical background, she worked closely with friends for years to realize their works while experimenting with her own, forging a support system rooted in dialogue. "I think about objects sonically," she says. "When I started to make casts of faces, they were like props. They would end up being activated somehow, they were meant to say something." Her many relationships fostered the organic development of a practice that gravitates toward time-based mediums. In early 2020, when the pandemic led to stay-at-home orders, gathering with others and partaking in exchanges became challenging, it prompted generative shifts in the artist's practice. "I found myself at a grocery store with everyone panicking, and I wondered if we were going to be okay," she says. "I took some seeds home with me."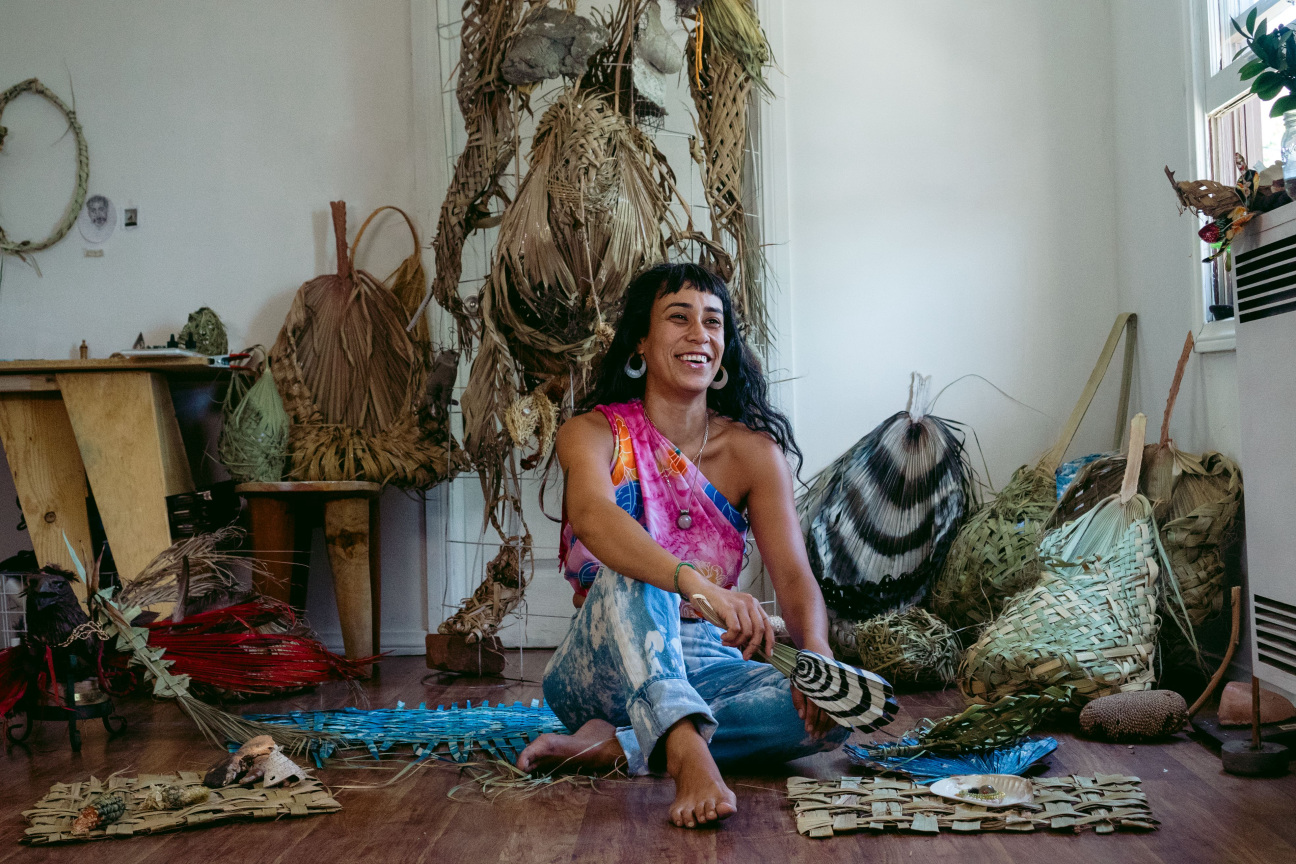 Maea began to think about resources and sustainability. During long drives through her empty city, she noticed its palm trees; not just as mere objects but as makers of a gust soundscape that traverses space and time. She gathered leaves, and through a YouTube tutorial taught herself to weave; the material quickly became connective tissue between her sonic and sculptural interests. Her portrait-like sculptures assembled from palm leaves, soil, maize, casts, found objects, and wire speak to the resilience of land and the way different peoples have lived from it. These materials function as symbols that connect histories across places as far as Mexico and Samoa. Fragile and accepting of their own finitude, Maea's works remind us that memory transcends physicality and most often speaks to us through the gifts of the land. Our task, if we are to survive in a changing planet, is to listen.