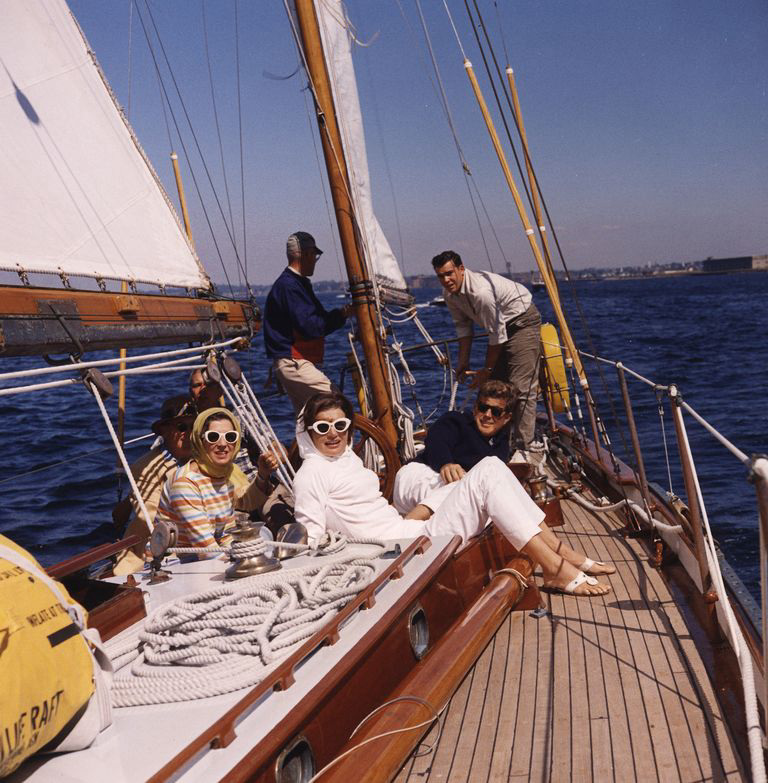 Welcome to Wayfinding, a new series for the modern day flâneur. Join CULTURED as we travel both near and far to unearth inspiration around every corner.
Miami and Monaco have plenty in common: sunbathers basking in the temperate weather, sky-blue seas, and a growing clutch of notable art collections—but most prominent among the two beachside hubs's shared pastimes is yachting culture. In recent decades, both cities have become synonymous with superyachts—gargantuan, amply-staffed pleasure vessels that spirit their elite cargo across the globe from shore to sunkissed shore. Of course, most seaside towns boast long boating histories—from deep sea fishing to joyriding and everything in between—but yachting runs generations deep in the harbors of Miami and Monte Carlo. It's evolved hand in hand with the vibrant arts and social scenes that situate both cultural capitals in a league of their own
Monaco's lively nautical crowd orbits Port Hercules, a deep-water port in use since the sixth century BC and—owing to the late Prince Charles III of Monaco's love for sailing—the site of the world's first regattas. When the Société des Régates de Monaco was established in 1888, the tiny mediterranean principality became the standard bearer of international boat racing, drawing competitors from far and wide. To meet its new influx of well-heeled visitors, a string of now-iconic hotels like the Hotel Metropole and the Monte Carlo Casino were constructed, more yacht berths were created, and a cottage industry of yacht brokers and charters cropped up, cementing Monaco's status as a luxurious nautical hub. The first edition of the now-infamous Monaco Yacht Show took place in 1991, and continues to draw thousands of connoisseurs and enthusiasts each year. Today, Port Hercules is the docking site of choice for many of the world's most awe-inspiring superyachts, many of which are home to the astounding private art collections of their owners.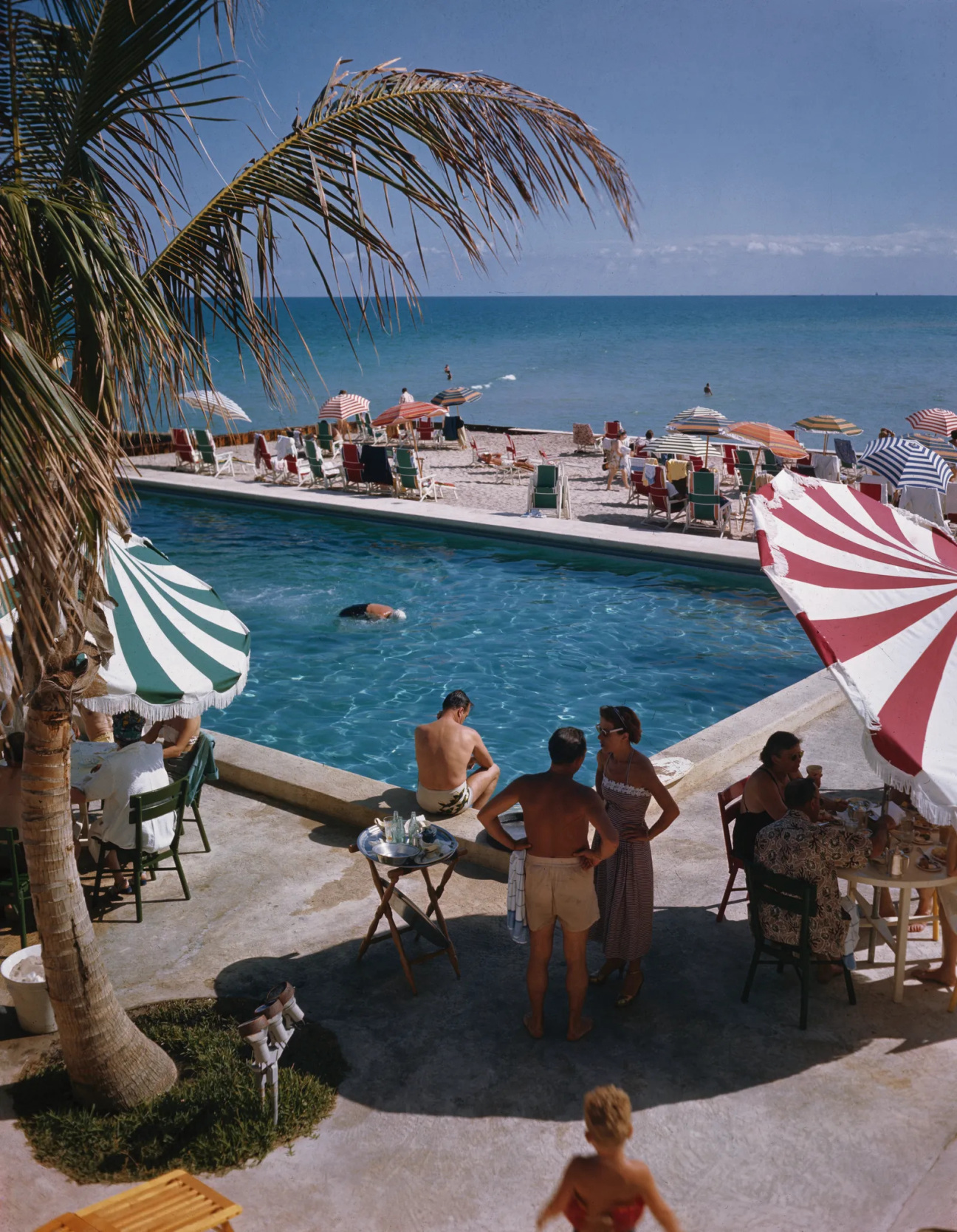 Across the Atlantic, Miami's own love affair with yachting blossomed around the same time. The Biscayne Bay Yacht Club was established in 1887, establishing a culture of elite boating that developed in tandem with the Floridian city's reputation for breezy living. There have been legendary yacht showcases, including the annual Miami International Boat Show, for more than 90 years.
The leisurely spirit of the French Riviera is all the more palpable on the shores of Southern Florida. The region's joie de vivre is palpable at al fresco establishments like Hotel Fontainebleau's restaurant and bar La Côte, the Mediterranean eatery Villa Azur, and the beach bars that dot Miami Beach. Earlier this year, Miami launched its inaugural Discover Boating Miami International Boat Show, an event showcasing enormous one-of-a-kind vessels and drawing even larger crowds. During this year's Art Basel Miami Beach, yacht builders became a new fixture of the festivities, collaborating with artists to present spectacular new feats of engineering.
While the art and boating scenes have historically intermingled, both buzzy beach enclaves have further imagined the connection, paving the way for years of eye-catching seaside spectacle to come along with discovery, excitement, and inspiration.