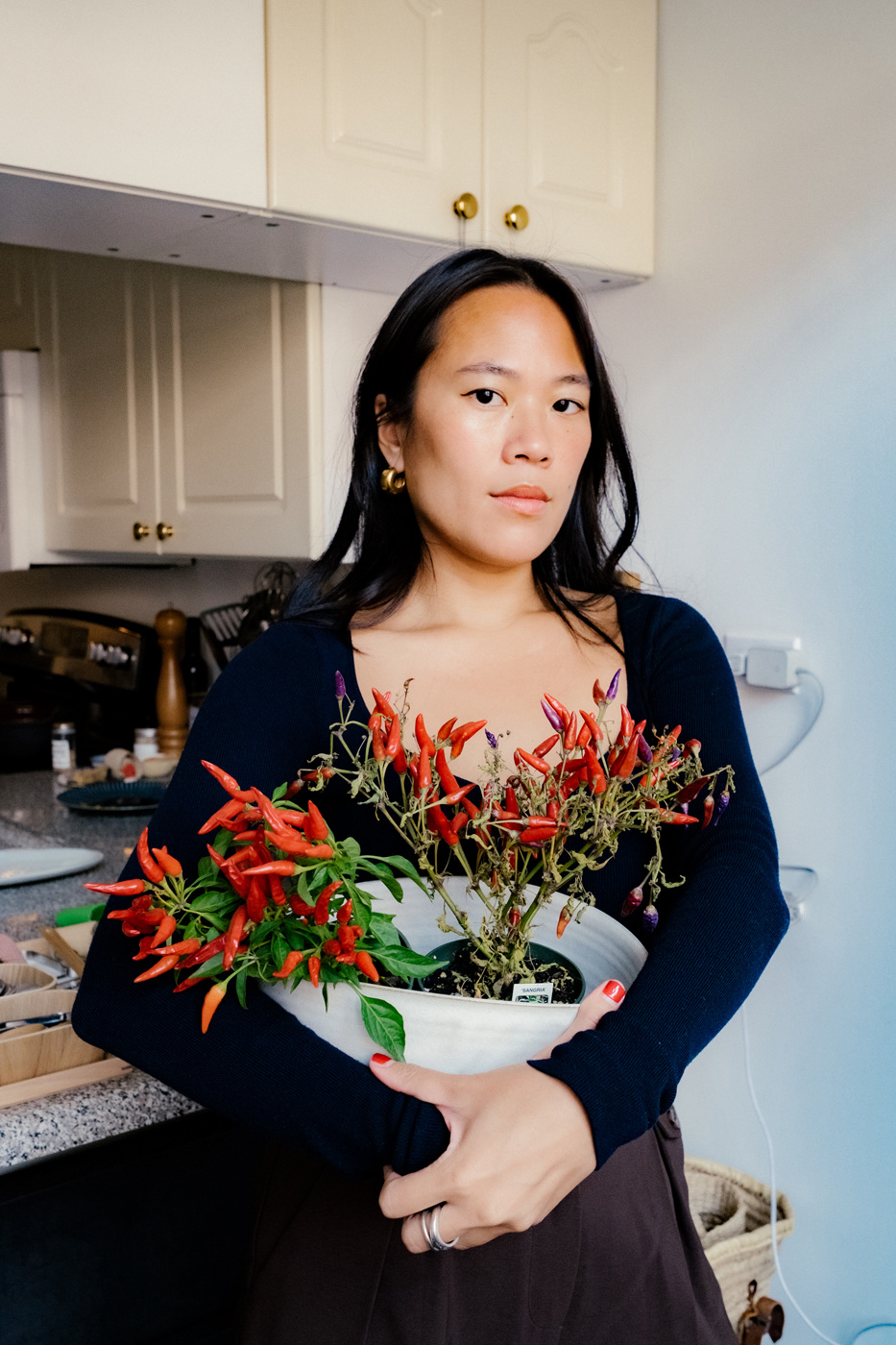 It all started with a dream two years ago for Beverly Nguyen—literally. Temporarily domesticated by Covid-19, she went to sleep in the Los Angeles hills in a life she couldn't recognize. When she awoke, she knew she had to return to New York, not for fashion per se—the near-decade career she had been developing under the red-carpet dresser Kate Young—but for something else entirely: she wanted a store.
The third daughter of two Vietnamese refugees, Nguyen was born and raised in Orange County, California, and grew up in what she recognizes now was a split existence marked by financial uncertainty. Her family lived in the type of picturesque, gated neighborhood reality TV has made the community known for, but things at home were not always sunny. Her parents ran a clothing factory in Santa Ana, a town away from the 'burbs, but a world apart entirely. "They'd work all day and then at night my mom would go to all her vendors asking for money or an extension or whatever she needed to do," says Nguyen, explaining how the housing crisis of the early aughts was particularly difficult for their fragile family business. "Of course, she was dressed up with her little heels," she recalls. "It was very much a dual life."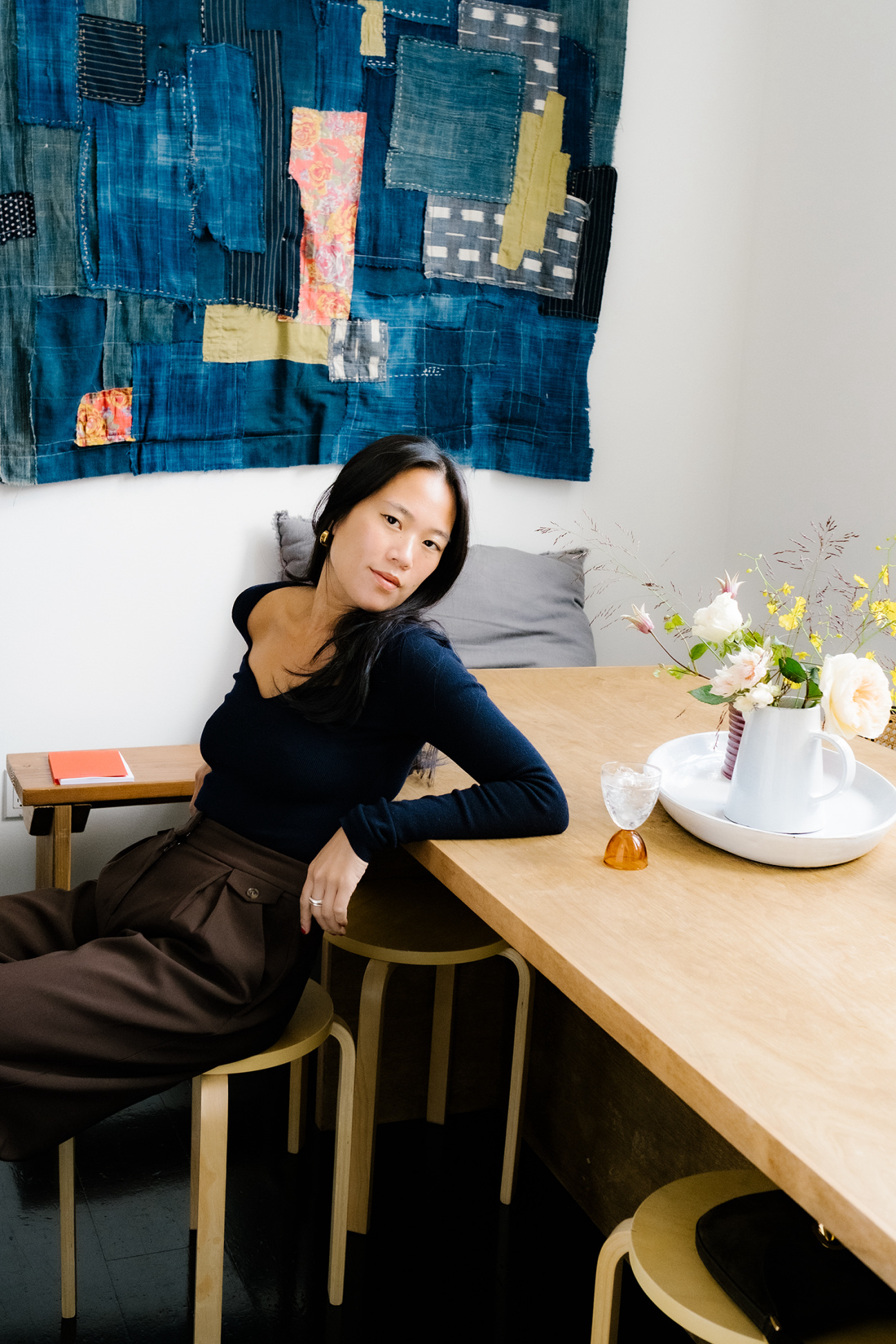 This dichotomy is something Nguyen has come to know well. Young love inspired a cross-country move from her studies at San Francisco's Academy of Art to New York, where she found herself working in the beauty department at Vogue, despite knowing nothing about hair and makeup. It was a gateway to working at retailers Opening Ceremony and La Garçonne, where she eventually met Young. They immediately hit it off and Nguyen ended up managing her styling operation for the likes of Margot Robbie, Natalie Portman, and Selena Gomez for nine years.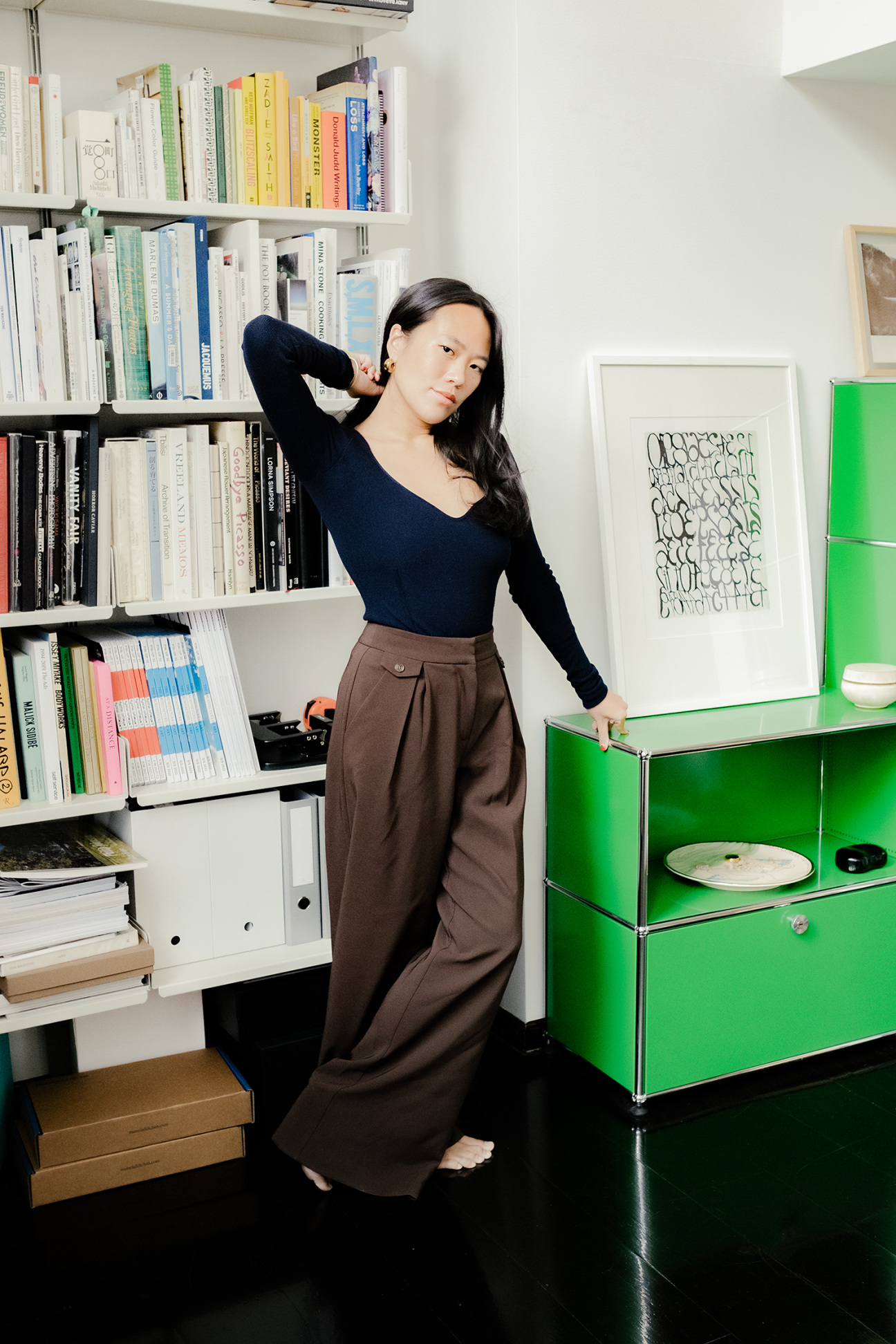 It's near-certain the pair would still be working together if it hadn't been for Nguyen's unprompted vision in her slumber. In a former Chinese temple in the Chinatown/Two Bridges/Lower East Side nexus, Beverly's NYC opened at 22 Ludlow Street with a two-month lease in the Spring of 2021. On the shelves were kidney-shaped ceramics made in collaboration with Fernando Aciar and culinary tools from nearby Chinese restaurant suppliers hurt by the pandemic. Louis Rambert of Rafael de Cárdenas designed the space, and her parents manufactured towels and linens. Despite its immediate popularity, Nguyen says the brick and mortar—which ended up doubling its lease until August—was extraordinarily hard work, and it was all on her shoulders. Many a time she found herself rushing from a glitzy photo shoot or fancy dinner to a vendor of her own in much the same way her mother did decades before. Eventually, Beverly's NYC led to another pop-up at Rockefeller Center, where she became the first Asian-American woman to own a store at the landmark location, and a "permalance" space at Nordstrom's New York flagship that still features her namesake virgin olive oil and chopsticks, as well as a collaboration with Material kitchenware.
"If it doesn't work out then it doesn't work out, but I can't live without trying," she tells me over martinis this past September at Paris's Au Pied de Cochon. We're both in town for the fall runway shows, and Nguyen says that the restaurant is one of the oldest in the city. I ask her how she explains what she does now. In a beguiling Christopher Esber little black dress that spirals her frame perfectly, she smiles, "I say that I work in fashion and that I also own a home store. You can have both."