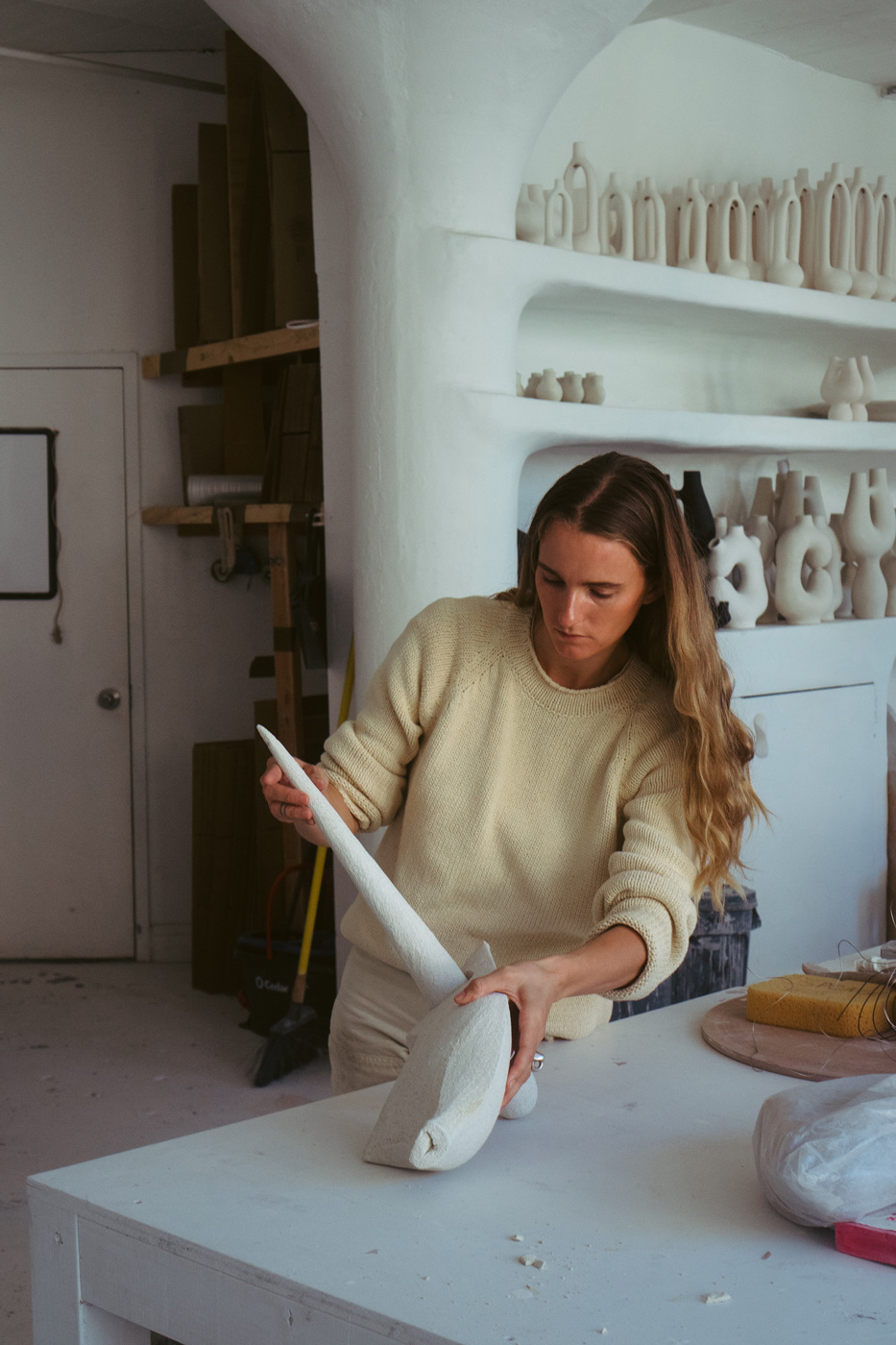 The leaves are beautiful this time of year at Simone Bodmer-Turner's new house. Situated in New Salem—a tiny Western Massachusetts town she is sure no one else has heard of—the home away from her Brooklyn, New York home is a recent purchase from a friend as a means to detach from her artistic practice. Secluded and quiet, the vast property boasts plenty of woodland and even a scenic pond. This past summer Bodmer-Turner had a great run with cucumbers in her vegetable garden, but with the drop in temperature she finds herself currently with too many tomatoes. Winter squash, Japanese kabocha, and lots of herbs also fill her plots, not to mention the usual fall stew suspects of fennel, celery, and rhubarb. "I wouldn't quite call it farming," Bodmer-Turner laughs over the phone on her now-routine return drive from country to city. Flower beds dot the perimeter of vegetation, and when I suggest they are for her alabaster-colored vessels, the artist pauses, "Yes, but for the birds, bees, and butterflies, too."
Perhaps her most visible works, Bodmer-Turner's vessels—ceramic vases that combine ancient ceremonial details with modern design—comprise her studio's permanent collection and draw upon influences from Pre-Columbian stirrup water receptacles to midcentury modern lighting styles. Made to order, the glazed stoneware is but one component of her ethereal design practice, which spans sculpture, interior installations, and furniture design. She debuted her first collection of ceramic furniture and lighting this past year, too.
California-born and Massachusetts-raised—on the other side of the state, in Manchester—Bodmer-Turner was not always working with clay. She studied English at the College of Charleston, flirting loosely with fine arts before moving to New York for an enticing office job. Needless to say it wasn't for her, but her lifelong interest in cooking and farming encouraged her to take on a role at the farm-to-table sustainable-food-delivery start-up Good Eggs. "We were ahead of the times," she says, referring to the popularity of green food subscription services today. Bodmer-Turner worked there for three years doing a bit of everything: by day she was rolling coolers from Upper East Side bakeries to Chelsea Market or picking up pasture-raised chickens to bring to Brooklyn, and at night she began taking ceramics classes on the side. Food education, though, and the connections she made between the growers, the handlers, the eaters, and the land were what she enjoyed most. When her time at the start-up was coming to an end, she decided that not only did she need to get away from the city, she also needed to farm.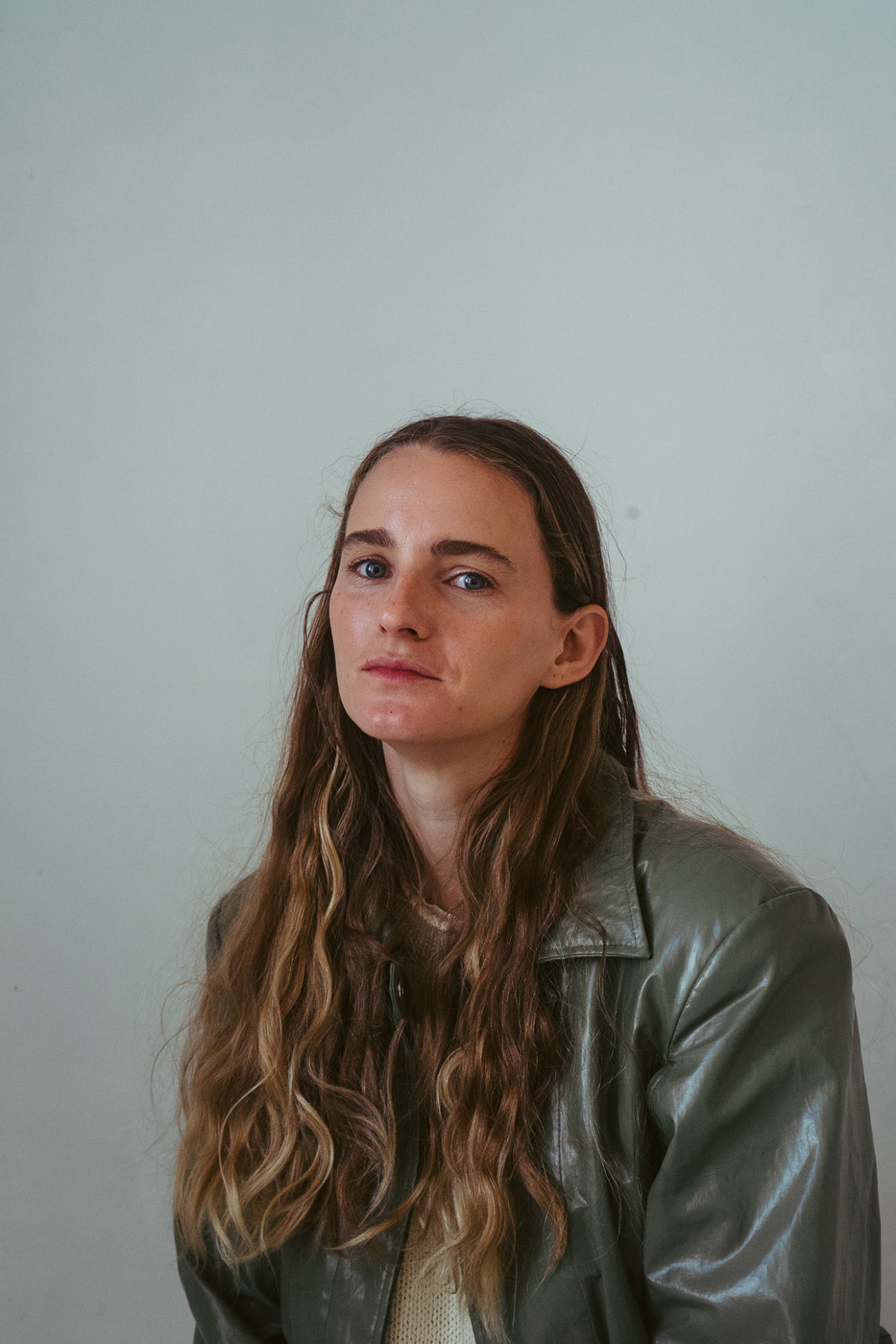 "I was there from 6 a.m. to 3:30 p.m," she says, recalling the summer of 2015 in which she juggled working at Appleton Farms, part of a land conservation group in Massachusetts, and the Market Restaurant, a now-defunct seasonal farm-to-table restaurant owned by Alice Waters's godson Nico Monday. "They let me out early so that I could drive to the restaurant, where I'd open at 4:30 and work until 11 p.m." The experience wasn't Bodmer-Turner's first time on a farm nor in the kitchen, but it was the most intense, and it informed the young artist even more about sourcing and feeding. Bodmer-Turner was inspired to take a trip to Nepal, where she learned about land degradation and taught organic farming and composting to several women's groups. Afterward, she continued her travels to Myanmar and Cambodia before ending the trip in Japan for a residency at Shiro Oni that would go on to shape her approach to ceramics.
Unlike the serial lives we see in entertainment, not all interests nor past experiences are linear, and though the artist did once explore a few land-based dying techniques, there is no direct correlation between her time spent harvesting the earth and the organic work in her studio now. "Ultimately, it's all part of one journey," admits Bodmer-Turner, whose thumb for now is focused on her pottery—and her garden, of course.