For pop culture's latest "chicken or the egg" debate, we're broaching the return of pop-punk. Is the angsty music genre, popularized in the early millennium, in style again because low-rise jeans and platform Doc Martens are flooding the streets, or vice versa? Many thought that the hits from Green Day, Blink-182, and Paramore had peaked in the 2000s, but no one could predict that even pastel spaghetti straps and velour tracksuits would return in full swing—and let's be honest, Blink-182's Enema of the State and Avril Lavigne's Let Go always deserve a resurgence.
Regardless of how the cookie crumbled, like our butterfly hair clips and wrap sweaters from 2006, pop-punk is back. And I've got to boldly say, it's better than ever. This time though, it's not just the old stars becoming new, the rebirth includes fresh-faced Gen Z artists, which, naturally, makes the genre much more diverse this time around.
Maybe it was Olivia Rodrigo who smashed open the floodgates of both Y2K fashion and the pop-punk genre in the name of an "emo revival," but Paramore wouldn't be so sure. In August of last year, Paramore was added to the list of credits for Rodrigo's banger "good 4 u" as a sort of legal afterthought post-release of the single, being that it sounds like it could've come directly from Paramore's 2007 hit "Misery Business" and the two bands were said to have collaborated for the song. Thousands of TikTok mashups commenced.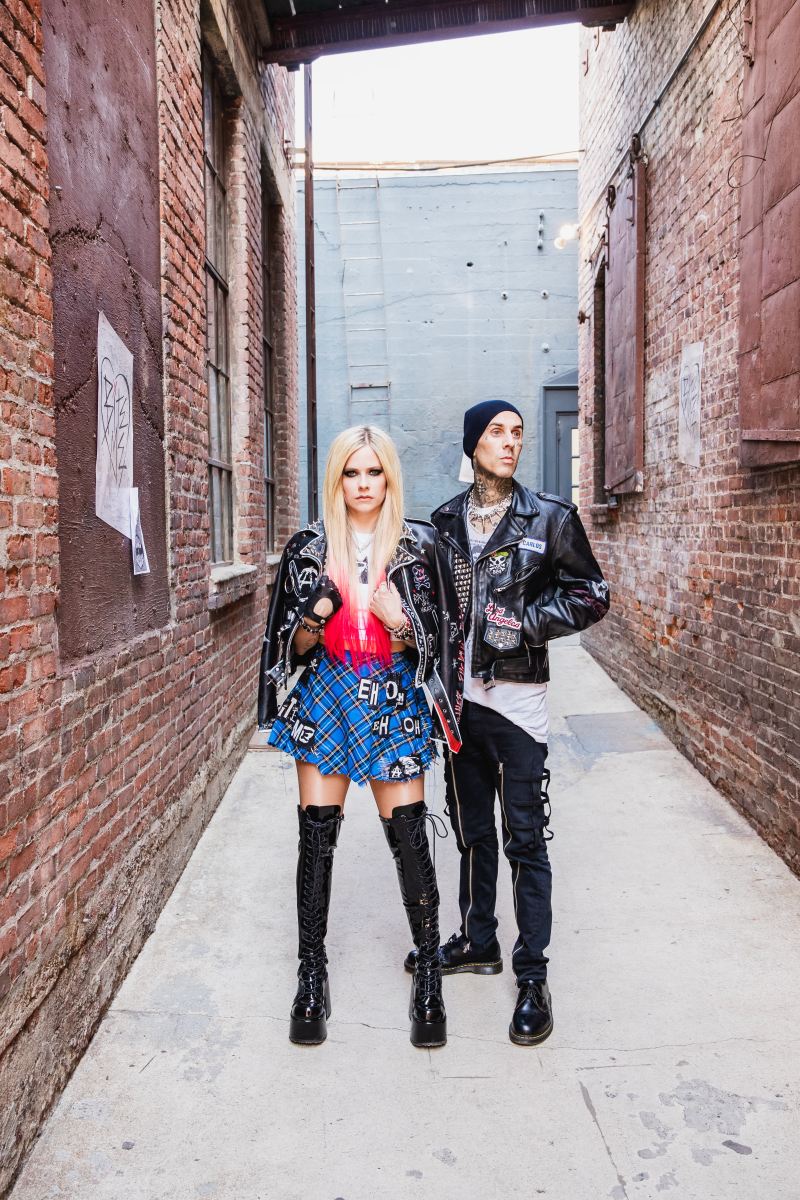 Interestingly, Paramore announced in 2018 that it was retiring "Misery Business" from live sets, but the pop-punk band recently disclosed a new album is on the way. Similarly, Avril Lavigne released a new single "Bite Me" (and a fantastic acoustic version) in November of 2021 and has a new album, Love Sux, out next month; Blink-182 drummer and music producer Travis Barker can't stop collaborating with young artists, and Machine Gun Kelly changed genres completely, going from rap to pop-punk in his latest album in the works.
While the popularity of Rodrigo's debut album SOUR and Willow Smith's single "Transparent Soul" have crowned the two artists Gen Z's pop-punk revival royalty, Brooklyn native singer, KennyHoopla, is also rightfully making his way up the hierarchy. His recent album Survivors Guilt: The Mixtape (made with the aforementioned Lord of the Bongos, Travis Barker) might just be pop-punk's greatest comeback.
So here we are, wearing baggy, low-rise jeans, platform shoes and pastel shoulder bags, using wired headphones and blasting "Sk8ter Boi" and "brutal." All is right again—or at least the music is.